World breaking news today (April 14): US and China deploy aircraft carriers in South China Sea
World breaking news today (April 14): Austria's health minister resigns, saying he's overworked. Meanwhile, Russia accuses US, NATO of moving troops to its border, US and China deploy aircraft carriers in South China Sea, and gold price also make headlines today.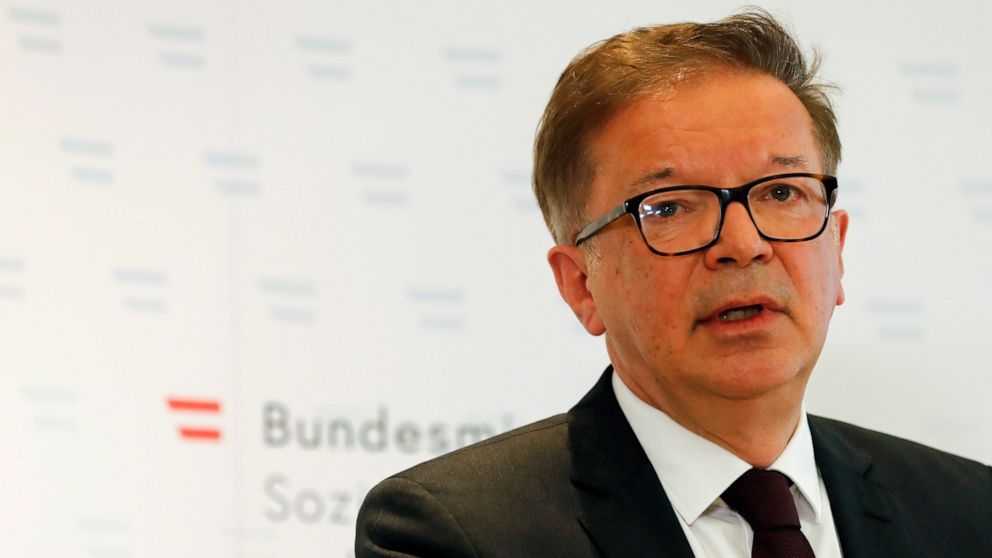 Austrian health minister Rudolf Anschober announces his resignation due to health problems and overworking in Vienna, Austria, Tuesday, April 13, 2021. Anschober said that he couldn't continue in the grueling job of helping lead the country's coronavirus response because of persistent personal health problems. (Photo: AP)
Austria's health minister resigns, saying he's overworked
Austria's health minister announced his resignation Tuesday, saying that he couldn't continue in the grueling job of helping lead the country's coronavirus response because of persistent personal health problems caused by overwork.
Rudolf Anschober, 60, had been health minister since January 2020, when his Green party became the junior partner in a governing coalition under conservative Chancellor Sebastian Kurz.
The soft-spoken minister has been one of the main faces of Austria's coronavirus response, which has gathered mixed reviews. Wolfgang Mueckstein, a Vienna-based doctor, was named as Anschober's successor.
Anschober, who suffered a burnout nine years ago, said he had experienced two episodes of sudden fatigue in the past month, as well as high blood pressure and tinnitus.
Anschober said he had "clearly overworked" and hadn't felt "completely fit" for several weeks. His condition was not burnout, he added, but doctors advised him to take a break, as reported by abc News.
Russia accuses US, NATO of moving troops to its border
The US is moving its troops to Russia's borders, a top Russian official said on Tuesday.
Over 40,000 people and 15,000 units of military equipment and weapons will be deployed on Russia's western border in the near future, Defense Minister Sergey Shoygu said in a video conference with other military chiefs in the northern city of Severodvinsk.
"In Poland and the Baltic states, US forces are being reinforced … the intensity of aerial reconnaissance has been doubled compared to last year, and the intensity of naval reconnaissance has increased by one-and-a-half times," he said.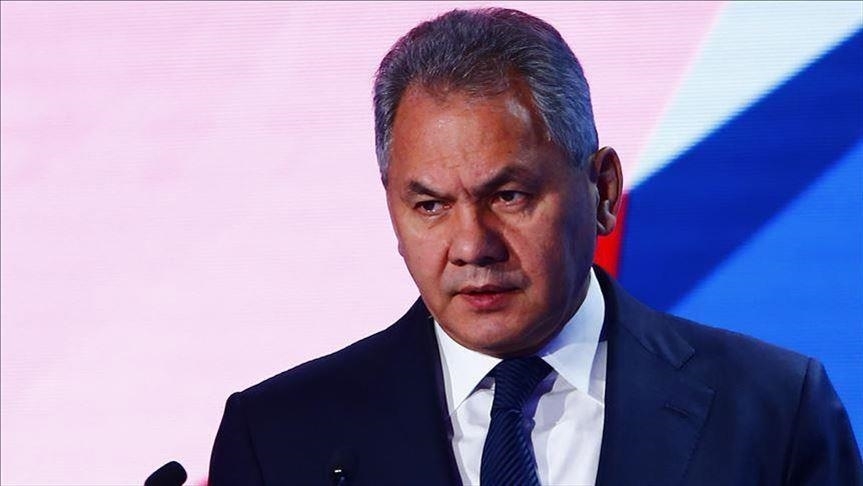 (Photo: AA)
The minister accused the US and its allies of carrying out active military activities "with a clear anti-Russian orientation," including up to 40 major military training events in Europe every year.
According to Shoygu, Russia redeployed two army and three airborne units to its western border "to counter the threat."
Earlier on Tuesday, NATO chief Jens Stoltenberg called on Moscow to withdraw its forces from the Ukrainian border.
The conflict in the southeast of Ukraine has escalated in recent weeks, with Kyiv and separatists blaming each other for violating a truce, according to AA.
Ukraine has also accused Russia of sending troops to the border, while Moscow says its moves are in response to "Kyiv's provocative actions."
US and China deploy aircraft carriers in South China Sea as tensions simmer
Military activity in the South China Sea spiked over the weekend as a Chinese aircraft carrier entered the region and a US Navy expeditionary strike group wrapped up exercises.
Meanwhile, the US and Philippines were preparing for joint drills as the US secretary of defense proposed ways to deepen military cooperation between Washington and Manila after China massed vessels in disputed waters.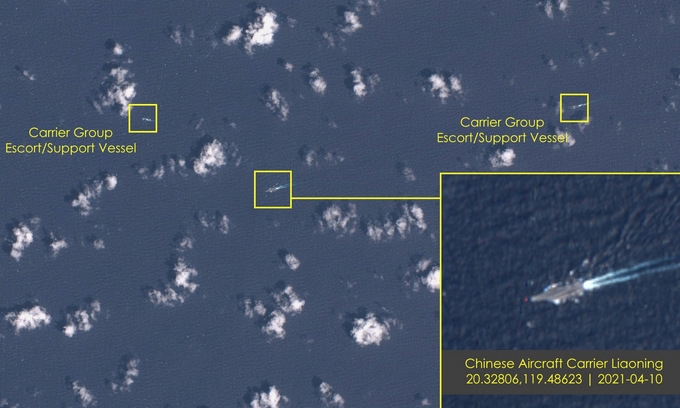 (Photo: ESA)
China's state-run Global Times on Sunday said the country's first aircraft carrier, the Liaoning, steamed into the South China Sea on Saturday after completing a week of naval exercises around Taiwan. There was no official announcement of the Liaoning's position, but the Chinese tabloid cited satellite images first reported by US media outlet The War Zone.
The Liaoning's reported arrival in the South China Sea came after a US Navy expeditionary strike group, fronted by the aircraft carrier USS Theodore Roosevelt and amphibious assault ship USS Makin Island, conducted exercises in the South China Sea a day earlier. The two flat-top warships were joined by a cruiser, destroyers and smaller amphibious ships.
The ships also carried hundreds of Marine ground forces from the 15th Marine Expeditionary Unit as well as their supporting helicopters and F-35 fighter jets, CNN reported.
Biden sends unofficial delegation to Taiwan in 'personal signal'
Former U.S. Senator Chris Dodd and former Deputy Secretaries of State Richard Armitage and James Steinberg headed to Taiwan on Tuesday at President Joe Biden's request, in what a White House official called a "personal signal" of the president's commitment to the Chinese-claimed island and its democracy.
A senior Biden administration official told Reuters the dispatch of the "unofficial" delegation comes as the United States and Taiwan mark the 42nd anniversary of the Taiwan Relations Act, for which Biden voted when he was a U.S. senator.
The delegation will meet with senior Taiwanese officials and followed "a long-standing bipartisan tradition of U.S. administrations sending high-level, unofficial delegations to Taiwan," the official said.
The official called it "a personal signal" from the president, who took office in January.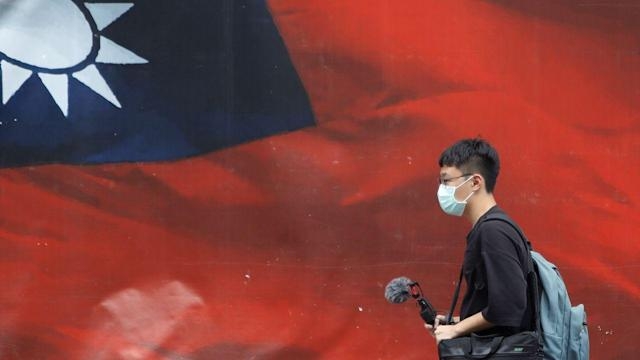 (Photo: Yahoo news)
Taiwan's Foreign Ministry said the delegation would arrive at Taipei's downtown Songshan airport mid-afternoon on Wednesday.
The State Department said on Friday it was issuing new guidelines to enable U.S. officials to meet more freely with officials from Taiwan, a move that deepens relations with Taipei amid stepped-up Chinese military activity around the island, which China claims as its own.
Former President Donald Trump angered China by sending several senior officials to Taiwan, and his secretary of state, Mike Pompeo, announced days before the Trump presidency ended in January that he was lifting restrictions on contacts between U.S. officials and their Taiwanese counterparts.
Taiwan is China's most sensitive territorial issue and a major bone of contention with Washington, which is required by U.S. law to provide the island with the means to defend itself, as reported by Reuters.
Gold price forecast: gold drifts towards range extremes
Gold prices are virtually unchanged since the start of the week with the XAU/USD recovery losing steam just ahead of the range highs. The focus is on a key resistance just higher with the recent rebound vulnerable while below August 2020 trendline. These are the updated targets and invalidation levels that matter on the gold weekly charts into the close of the month. Review my latest Weekly Strategy Webinar for an in-depth breakdown of this gold technical setup and more.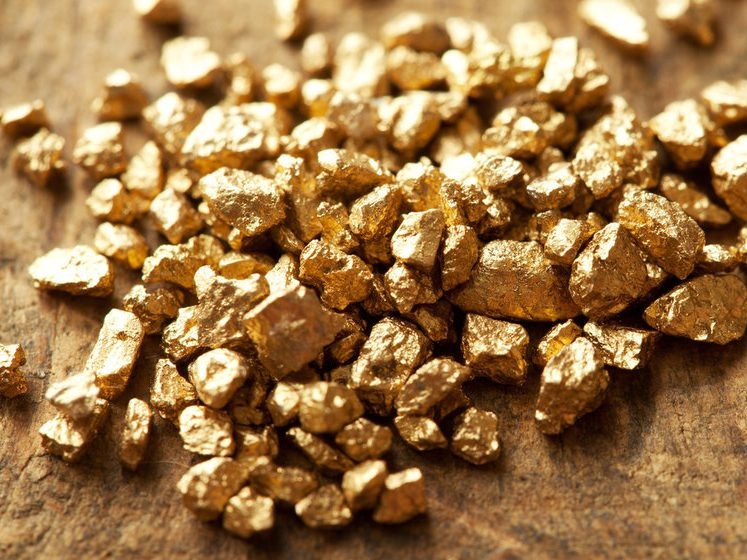 (Photo: Latam Mining)
In last month's Gold Weekly PriceOutlook we noted that, "A rebound off key lateral support leaves gold mid-range here and in a precarious position into the close of the month. From a trading standpoint, our outlook remains unchanged and we're on the lookout for a possible exhaustion high ahead of 1767." Gold positioning remains unchanged two-weeks into April trade with a slow grind higher keeping XAU/USD below key resistance here 1763/67.
Initial weekly support rests with the April open 1707 backed by the Fibonacci confluence at 1682/89 and 1649 – a major zone of interest for possible downside exhaustion IF reached. Ultimately a breach / weekly close above the August trendline / 1785 is needed to suggest a more significant low was registered last month with such a scenario exposing the yearly high-week reversal close at 1849, Daily FX said.