World breaking news today (April 11): Brazil building new giant Christ statue, taller than Rio's
World breaking news today (April 11): Brazil building new giant Christ statue, taller than Rio's. Meanwhile, Cambodian PM threatens quarantine-breakers with jail, India protests against U.S. naval exercise sans consent and gold price also make headlines today.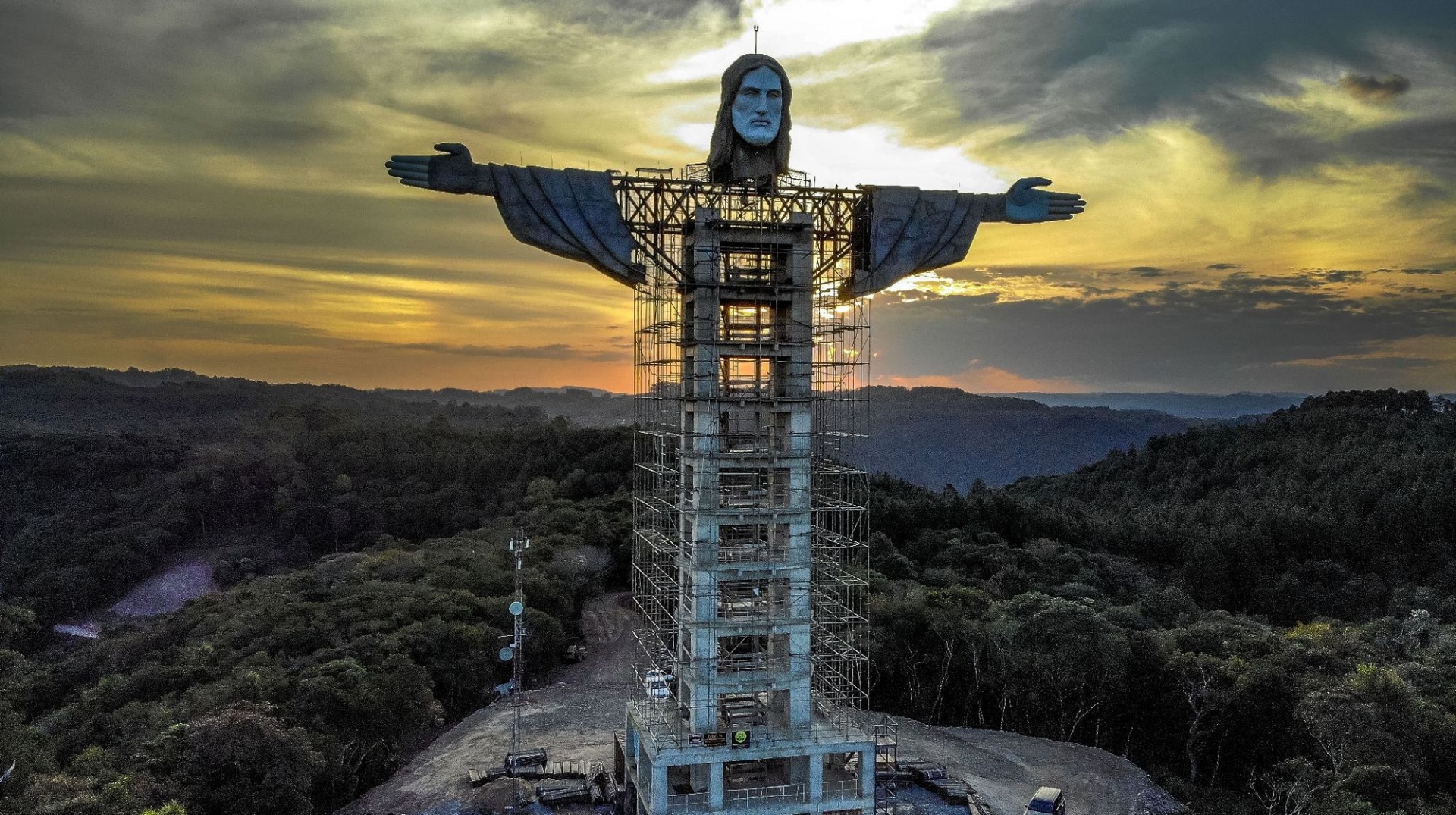 Brazil building new giant Christ statue, taller than Rio's
A giant new statue of Christ being constructed in southern Brazil will rise even higher than the iconic Christ the Redeemer statue that overlooks Rio de Janeiro.
A head and outstretched arms were added this week to the statue, which has been under construction since 2019 in the city of Encantado, in the state of Rio Grande do Sul.
Completion of the monument is scheduled for late this year, according to the Association of the Friends of Christ, which is coordinating the work.
"It is a day for celebration, for devotion," said Gilson Conzatti, a local councillor and son of Adroaldo Conzatti, the politician who conceived the idea.
The elder Conzatti, who was the city's mayor, died in March from complications of Covid-19.
The statue, to be named Christ the Protector, will stand 43 meters (140 feet) tall, including its pedestal, making it one of the world's tallest statues of Christ with outstretched arms.
It will measure 36 meters from hand to hand, and will have an interior elevator and an observation deck near the top.
Christ the Redeemer, in comparison, measures 38 meters high, pedestal included, and spans 28 meters hand to hand. It will mark its 90th birthday this October.
Encantado, a city of 22,000, lies 145 kilometers (90 miles) northwest of the state capital Porto Alegre.
The project is intended both to inspire faith and encourage tourism to the area, its promoters say.
The project's budget of 2 million reals ($350,000) is being entirely financed through donations, according to the volunteer-based Association of the Friends of Christ, France 24 reported.
Cambodian PM threatens quarantine-breakers with jail
Cambodia's strongman premier Hun Sen threatened quarantine-breakers with jail time Saturday and warned civil servants they could lose their jobs if they go unvaccinated, as the country grapples with a growing coronavirus caseload.
In the past two days Cambodia has registered more than 1,000 infections -- many among garment workers and market vendors -- bringing the country's tally to 4,081 cases and 26 deaths.
Authorities this week banned travel between provinces, imposed a night-time curfew in the capital Phnom Penh and shut down popular tourism sites including the famed Angkor Wat archaeological park.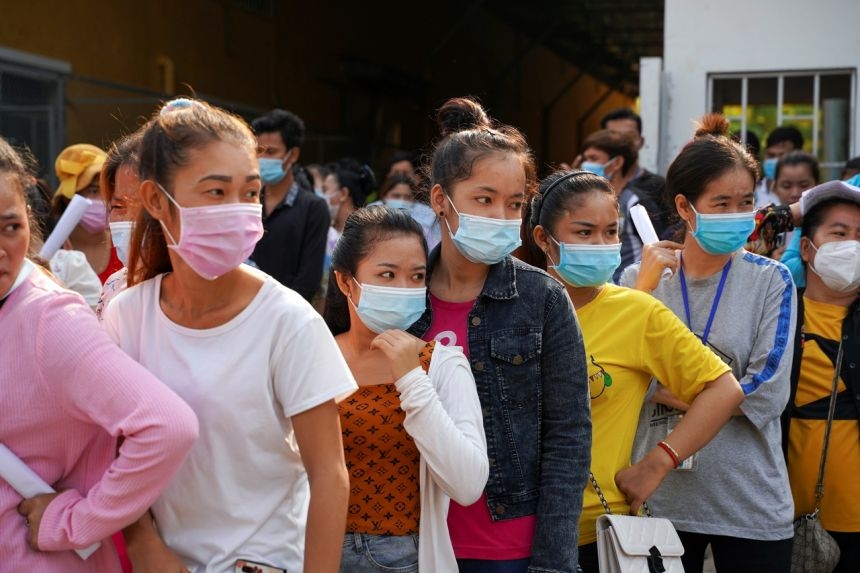 (Photo: Strait Times)
Wearing face masks is now mandatory in Phnom Penh and violators face a fine of up to $250.
But Prime Minister Hun Sen on Saturday threatened harsher measures, saying anyone who flouts a two-week quarantine period would face a "quick trial" and jail time.
"People who break Covid measures must be sentenced," he said on state-run TV.
"I accept being called a dictator, but I will also be admired for protecting my people's lives."
Cambodia has already passed a strict Covid-19 prevention bill that could see people who flout virus rules jailed for up to 20 years.
Hun Sen also announced that being vaccinated was "mandatory" for all state officials and the armed forces, warning them they could be fired if they refuse, according to France 24.
India protests against U.S. naval exercise sans consent
India said on Friday it has protested the U.S. decision to conduct a patrol in the Indian Exclusive Economic Zone (EEZ) in the western Indian Ocean, rejecting the U.S.'s claim that its domestic maritime law was in violation of international law.
Defending its actions, the Pentagon said it was in compliance with the international law. "I can tell you that the USS John Paul Jones, a Navy destroyer, asserted navigational rights and freedoms in the vicinity of the Republic of the Maldives by conducting innocent passage through its territorial sea in normal operations within its exclusive economic zone without requesting prior permission," Pentagon spokesperson John Kirby told Hindu on Friday.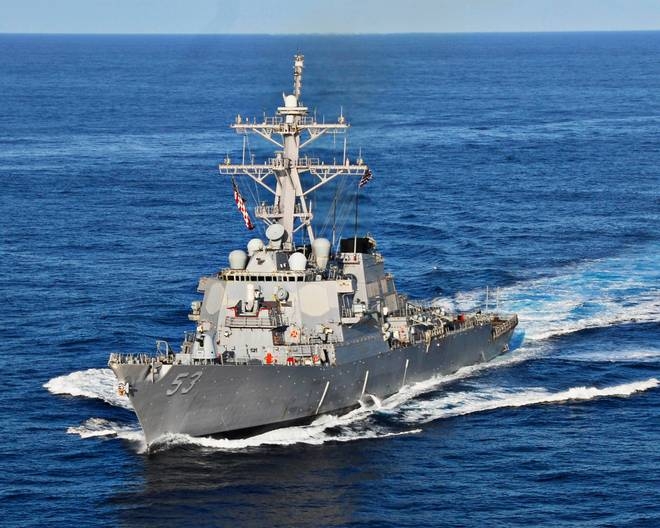 (Photo: The Hindu)
"That's consistent with international law. Again, we continue to maintain the right, indeed the responsibility, to fly, sail, and operate in accordance with international law," Mr. Kirby said in response to a question from reporters at a Pentagon news conference.
Earlier, in a rare and unusual public statement, the U.S. Navy announced that its ship the USS John Paul Jones had carried out Freedom of Navigation Operation (FONOP) in the Indian EEZ, adding that its operations had "challenged" what the U.S. called India's "excessive maritime claims."
This FONOP upheld the rights, freedoms, and lawful uses of the sea recognised in international law by challenging India's excessive maritime claims, the statement said.
Indonesia earthquake: at least seven dead on Java island
At least seven people were killed after a 6.0 magnitude quake struck off the coast of Indonesia's main Java island on Saturday, as the country reels from a cyclone disaster.
The afternoon quake hit offshore about 45 kilometres south-west of Malang city in East Java, damaging hundreds of homes as well as schools, government offices and mosques across the region.
"Our latest data shows that seven people died, two are seriously injured and 10 others sustained minor injuries," said a disaster agency spokesman, Raditya Jati.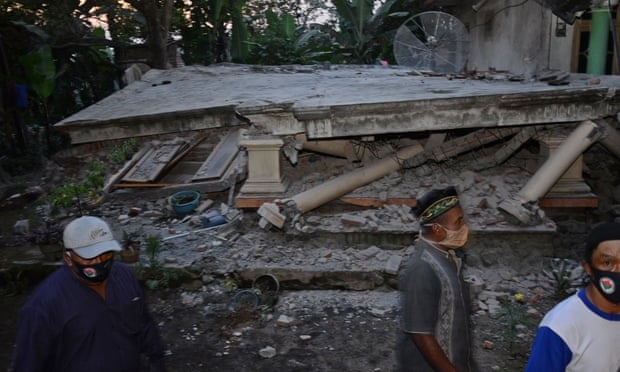 Several communities had been evacuated, he added.
The quake struck at a relatively deep 82 kilometres (50 miles) – shallower quakes tend to do more damage.
As reported by Guardian, images from the scene showed a ceiling caved in at a hospital ward and debris strewn across the floor of the local parliament in Blitar, a city south-west of Malang.
Gold price prediction: prices consolidate but end the week up 1.3 percent
Gold prices moved lower on Friday after testing resistance but finishing the week up 1.3%. The dollar moved higher in tandem with U.S. Treasury yields following a stronger than expected U.S. Inflation report. More substantial inflation will eventually force the Federal Reserve to change their tune on interest rates but current levels are unlikely to force their hand.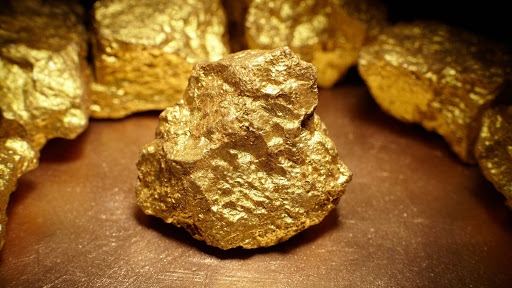 (Photo: Mining News)
Gold prices moved lower after failing to recapture resistance seen near the 50-day moving average at 1,761. Support is seen near the 10-day moving average at 1,727. Additional support is seen near the June lows at 1,670. Short-term momentum is decelerating as the fast stochastic is poised to generate a crossover sell signal.
The current reading on the fast stochastic is 87, above the overbought trigger level which foreshadows a correction. Medium-term momentum has turned positive as the MACD (moving average convergence divergence) index generated a crossover buy signal. This occurs as the MACD line (the 12-day moving average minus the 26-day moving average) crosses above the MACD signal line. The MACD histogram is printing in positive territory with an upward sloping trajectory which points to higher prices, FX Empire said.