World breaking news today (April 24): Putin Announces 10-Day Non-Working Period To Prevent Virus Surge
World breaking news today (April 24): Putin Announces 10-Day Non-Working Period To Prevent Virus Surge. Meanwhile, Russia asks Czech embassy to cut employees in retaliation, Covid-19 vaccine updates and gold price also make headlines today.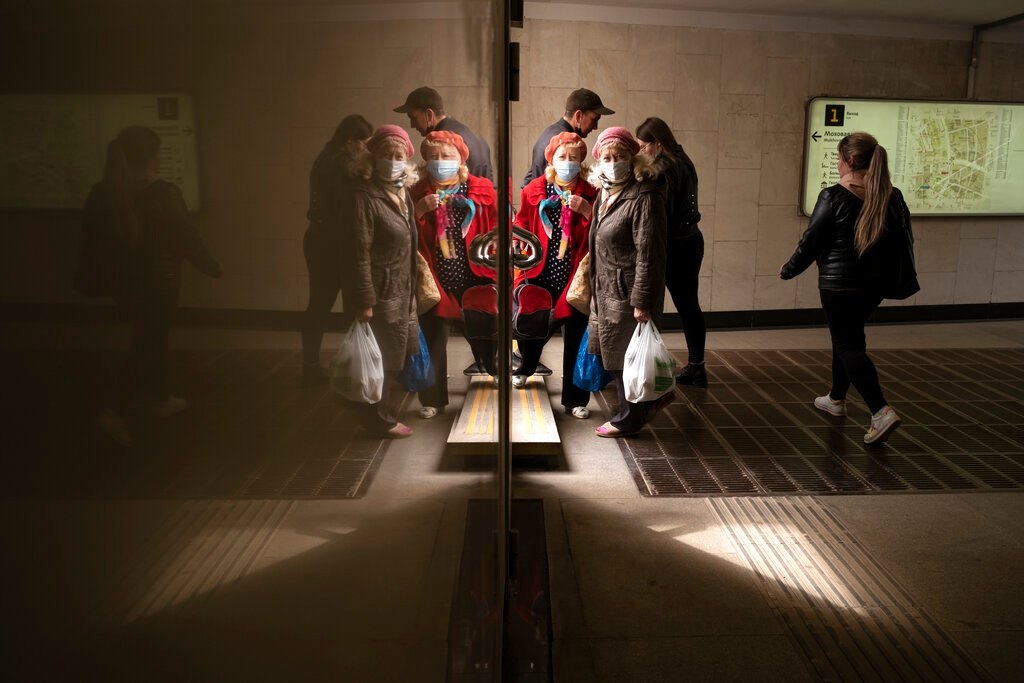 Putin Announces 10-Day Non-Working Period To Prevent Virus Surge
President Vladimir Putin on Friday backed a proposal by the head of Russia's health watchdog to introduce a non-working period in early May to prevent a surge in coronavirus infections.
"If you think that it's necessary, let's do it. Today I'll sign the relevant decree," Putin said in a televised meeting in response to a proposal from the head of Rospotrebnadzor, Anna Popova.
She said that the non-working stint over May 1-11 was part of an effort to limit the time Russians spend on public transport and their exposure to the virus.
Many Russians go on vacation in early May every year.
May 1, when Russians mark Labour Day, and May 9, when the country celebrates its victory in World War II, are public holidays.
Before the announcement May 4-7 were supposed to be regular work days.
The move, expected to be welcomed by the public in an election year, also signals a reversal in Russia's recent hands-off approach to containing the virus.
Most restrictions across the country have been lifted, and life in the capital Moscow -- the epicentre of the country's outbreak -- all but returned to normal at the beginning of the year.
Instead of a fresh lockdown, the country has relied on its homegrown Sputnik V vaccine to tackle a fresh wave of infections that battered the country since last autumn.
But Russia has been among the hardest hit by Covid-19, with the Rosstat state statistics agency recording more than 224,000 virus-related deaths -- significantly higher than the 107,501 health officials had reported as of Friday, as reported by NDTV.
Russia asks Czech embassy to cut employees in retaliation
The Russian Foreign Ministry on Thursday demanded the Czech embassy in Moscow reduce the number of employees shortly after Prague made a mirror-like decision.
Earlier in the day, the Czech Foreign Ministry announced that it would reduce and put a cap on the number of employees in the Russian embassy in Prague to the same number at the Czech embassy in Moscow, and the Russian side has to withdraw its staff by the end of May.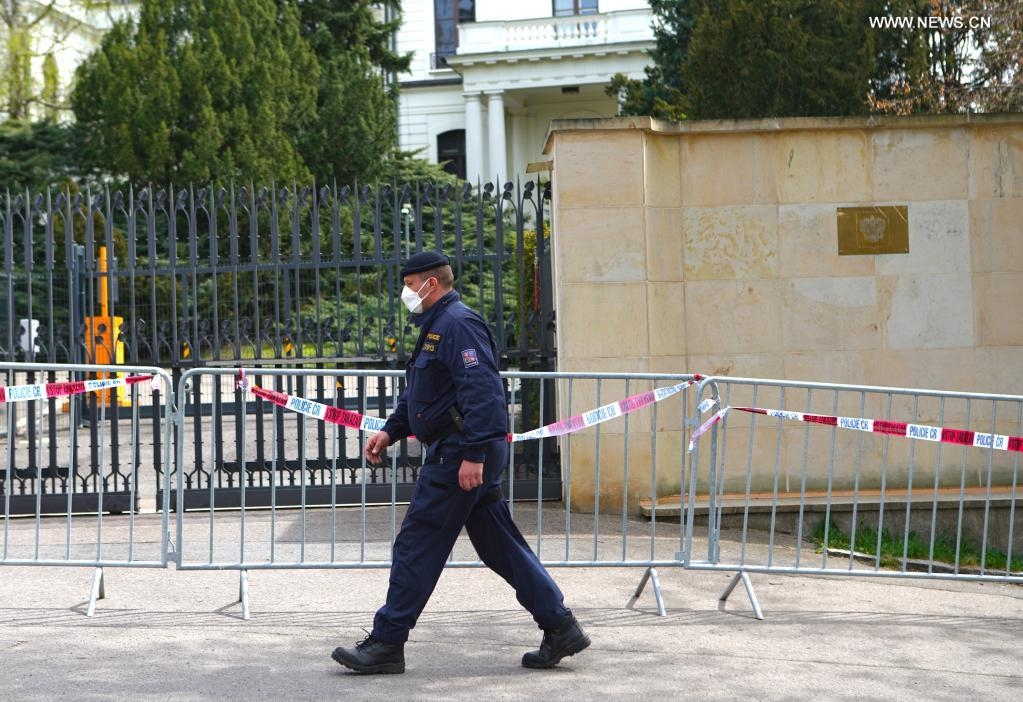 A Czech policeman is seen outside the Russian embassy in Prague, the Czech Republic, on April 22, 2021. The Czech Republic will reduce and put a cap on the number of employees in the Russian embassy in Prague to the same number at the Czech embassy in Moscow, the Czech Foreign Ministry said on Thursday (Photo: Xinhua)
The Russian Foreign Ministry said in a statement that it summoned Czech ambassador to Russia Vitezslav Pivonka and strongly protested to him against the new restrictions.
In response to "the hostile actions," the Russian ministry demanded the Czech embassy in Moscow reduce its staffers, since there is "significant disparity" in terms of the locally hired.
It remains unclear how many people from both sides will be affected this new round of diplomatic spat.
Pivonka was told that Moscow reserves the right to take further steps if the Czech Republic continues anti-Russian steps, Xinhuanet reported.
New Zealand pauses travel bubble after Australian Covid outbreak
New Zealand on Friday paused its newly opened travel bubble with Australia, the government in Wellington said, after a Covid-19 outbreak in its larger neighbour.
"As set out in our Trans-Tasman bubble protocols, travel between New Zealand and Western Australia has been paused, pending further advice from the state government," a statement on the New Zealand government website said.
The decision came after Western Australia announced that the regions of Perth and Peel were entering a three-day lockdown, starting midnight Friday to Saturday, due to a traveler testing positive for the coronavirus, according to France 24.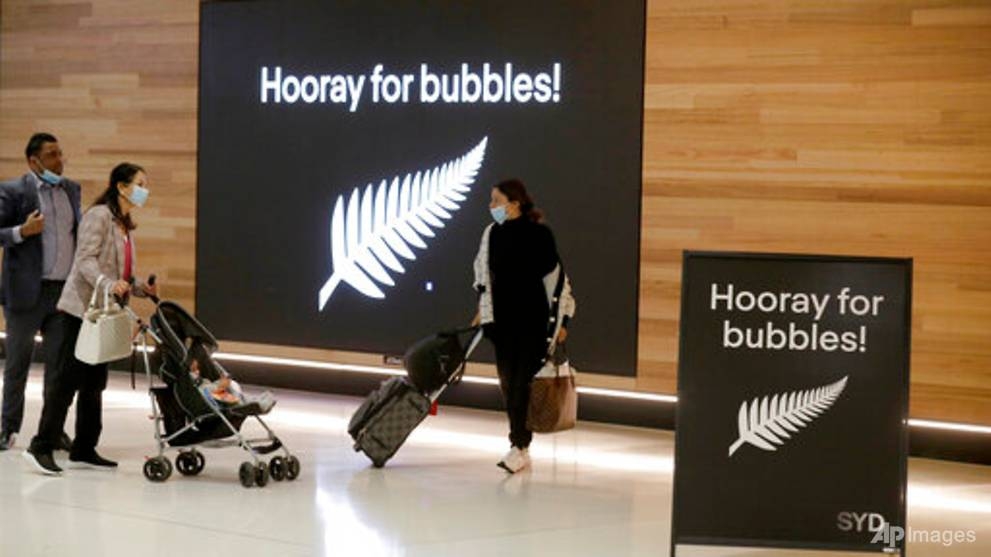 (Photo: CNA)
The decision to lock down followed "a positive Covid-19 case from hotel quarantine who was active in the community," a statement on the Western Australia government website said.
New Zealand and Australia had opened their quarantine-free travel bubble on April 18, almost 400 days after they closed their borders due to the pandemic.
The bubble, which followed months of negotiations between the largely coronavirus-free neighbours, was hailed as a major milestone in restarting a global travel industry that has been crippled by the Covid-19 pandemic.
Pause on Johnson & Johnson COVID vaccine in US lifted by FDA
Johnson & Johnson's COVID vaccine will be made available to the public again, ending an 11-day pause initiated after a rare blood clotting disorder was associated with the shot.
The Food and Drug Administration and Centers for Disease Control and Prevention determined the benefits of the J&J vaccine outweighed the risks of keeping it off the market. Out of nearly 8 million who received the vaccine, 15 people have developed the condition and three have died.
The two agencies held a joint news conference Friday evening to announce their decision to allow distribution of the J&J vaccine to resume.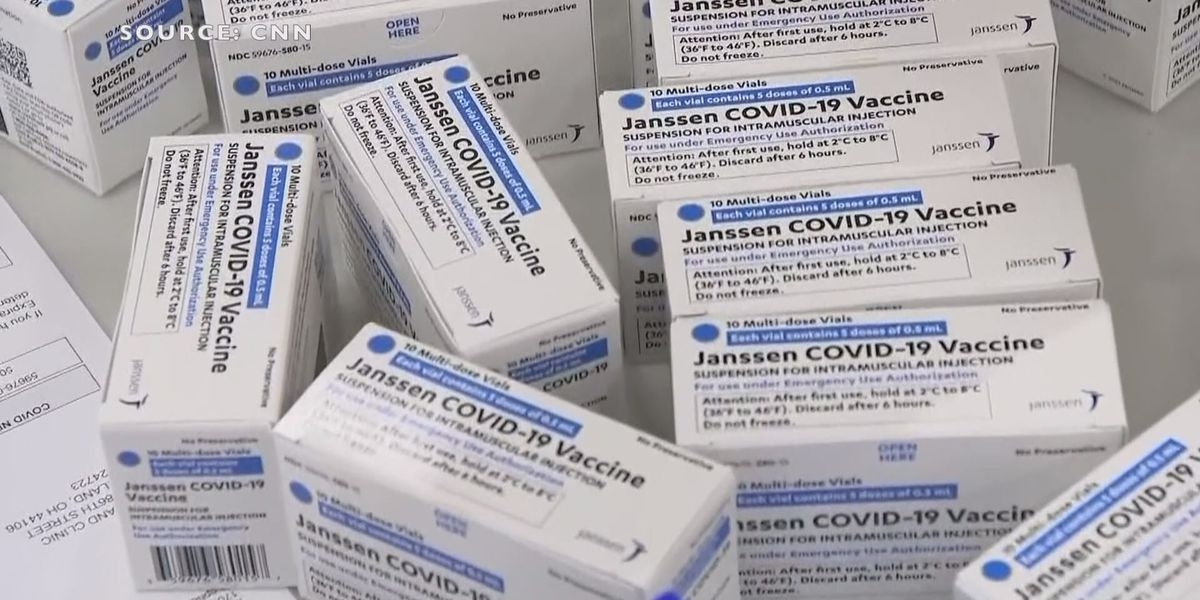 (Photo: WALB)
"Both agencies have full confidence that this vaccine's known and potential benefits outweigh its known and potential risks in individuals 18 years and older," said Dr. Janet Woodcock, the FDA's acting commissioner.
The J&J vaccine should be available almost immediately, "by tomorrow morning even," said Dr. Peter Marks, director of the FDA's Center for Biologics Evaluation and Research.
Everyone who receives the shot should receive an information sheet mentioning the rare clotting problem and the symptoms to look out for, officials said. Providers also will be given information about the condition and the appropriate treatment for managing it.
The rare condition involves a combination of blood clots, many in unusual locations such as the brain or abdomen, and low levels of platelets, which help wounds heal. It has been dubbed thrombosis with thrombocytopenia syndrome or TTS..
Earlier Friday, a CDC advisory committee voted to resume distribution of the vaccine, according to USA Today.
"This is a serious adverse event. We need to continue to ensure that awareness is raised," said Dr. Grace Lee, a member of the advisory committee and a pediatrician at the Lucile Packard Children's Hospital and Stanford University School of Medicine, who supported the recommendation. "But I also think that we have to come out with a clear recommendation."
The pause was justified by the safety concern, but it is time to resume use of the vaccine, said Dr. Henry Bernstein, a panel member and pediatrician at Cohen Children's Medical Center in New Hyde Park, New York.
Gold price prediction – prices rise as the dollar stablizies and mortgage rates decline
Gold prices continue to rally on Wednesday, trending higher and poised to test target resistance. Gold prices moved higher as the dollar consolidated and moved lower and U.S. yields stabilized. The dollar's decline has helped buoy commodity prices, which are rising in base metals, and agriculture as well. Mortgage demand surged higher as rates at the long-end of the interest rates curve declined.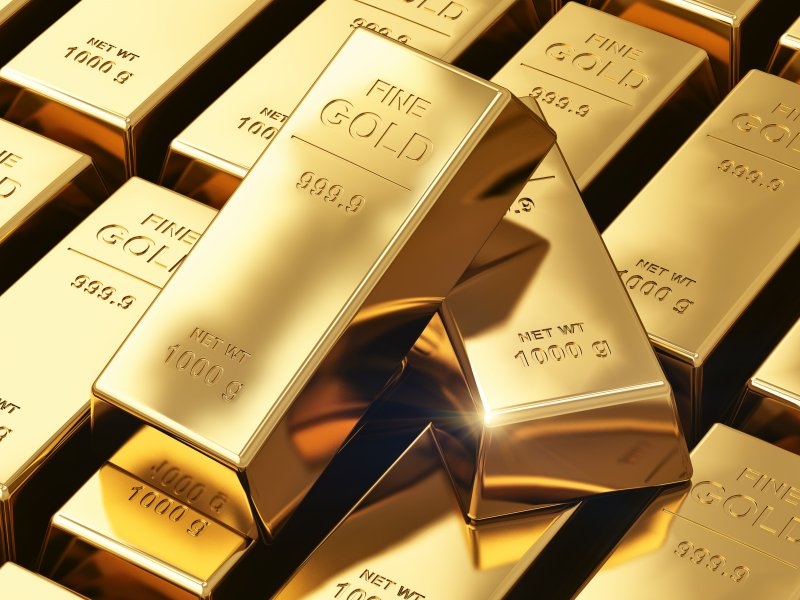 (Photo: Capital)
Gold prices moved higher on Wednesday prices head for resistance near a Fibon, which is seen near 1,828. T. Target resistance on the yellow metal is seen near the February highs at 1,855. Support is seen near the 10-day moving average at 1,759. The 10-day moving average has crossed above the 50-day moving average which means that a short-term up trend is now in place.
Short-term momentum reversed and turned negative as the fast stochastic generated a crossover sell signal. The current reading on the fast stochastic is 89, above the overbought trigger level of 80. Medium-term momentum has turned positive as the MACD (moving average convergence divergence) index generated a crossover buy signal. The MACD histogram is printing in positive territory with a declining trajectory which points to consolidation, FX Empire said.
World
Everyone wants a beautiful and gorgeous house to live, but to some people, it is also about outstanding architecture, majestic looking and extremely luxurious. Here is top 10 most beautiful houses in the world.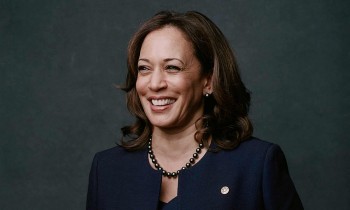 World
Kamala D. Harris is the Vice President of the United States of America. She was elected Vice President after a lifetime of public service, having been elected District Attorney of San Francisco, California Attorney General, and United States Senator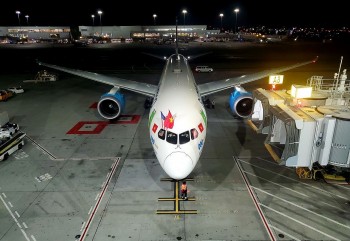 Economy
Bamboo Airways' QH9149 flight, using the Boeing 787-9 Dreamliner aircraft, took off at 7:55 p.m. from Hanoi's Noi Bai Airport for San Francisco.