World breaking news today (April 23): U.S. Senate passes bill to fight anti-Asian hate crimes
World breaking news today (April 23): U.S. Senate passes bill to fight anti-Asian hate crimes. Meanwhile, Biden plans to cut US gas emissions in half by 2030, Cambodian generals illegally transport Chinese and gold price also make headlines today.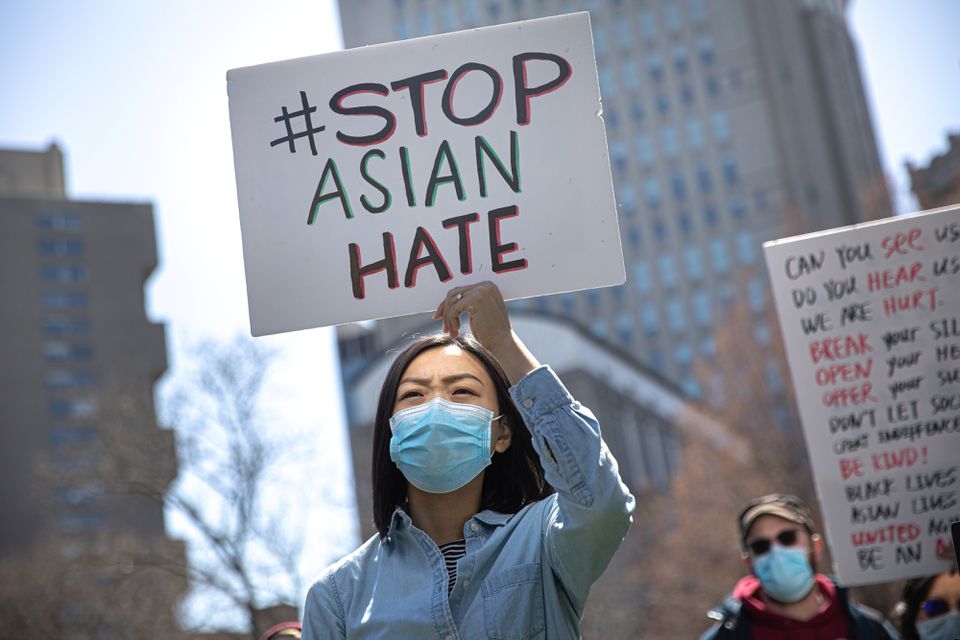 A woman holds a placard as she participates in a Stop Asian Hate rally at Columbus Park in New York City, U.S., April 3, 2021 (Photo: Reuters)
U.S. Senate passes bill to fight anti-Asian hate crimes
A hate crimes bill to combat violence against Asian Americans in the wake of the COVID-19 pandemic passed the U.S. Senate overwhelmingly on Thursday, a rare bipartisan vote in the evenly divided chamber.
The bill passed 94-1, with Missouri Senator Josh Hawley the only no vote. It must pass the House of Representatives, where Democrats hold a clear majority. President Joe Biden has called for passage.
"When given the opportunity to work, the Senate can work. Members from both sides of the aisle have worked together ... to consider and perfect and enact legislation responding to a pressing issue," Senate Majority Leader Chuck Schumer said on the Senate floor earlier in the week.
The measure, authored by Democratic Senator Mazie Hirono and Representative Grace Meng, designates a Justice Department employee to expedite a review of hate crimes reported to police during the COVID-19 pandemic. It provides guidance for local law enforcement agencies to report hate crimes, expand public education campaigns and combat discriminatory language in describing the pandemic.
"This legislation will improve the Justice Department's response to the appalling rise in hate incidents targeting the Asian American and Pacific Islander (AAPI) community," said the Senate's No. 2 Democrat, Dick Durbin.
One change, the Jabara-Heyer NO HATE Act, would provide funds to improve reporting of hate crimes and expand resources for victims. It was named after Khalid Jabara, an Arab-American killed by a neighbor in 2016, and Heather Heyer, killed in 2017 when a car drove into counter-protesters after a white supremacist rally in Virginia, Reuters said.
Biden plans to cut US gas emissions in half by 2030
US President Joe Biden will pledge to reduce the country's greenhouse gas emissions at least in half by the end of 2030, according to a statement by the White House on Thursday.
Biden aims to cut greenhouse gas population 50% to 52% by 2030, from 2005 levels – "building on progress to-date and by positioning American workers and industry to tackle the climate crisis," the statement said.
Biden's plan represents a near-doubling of the target the US committed under the 2015 Paris Agreement, which his predecessor Donald Trump had withdrawn the country from, but Biden immediately rejoined after taking the office.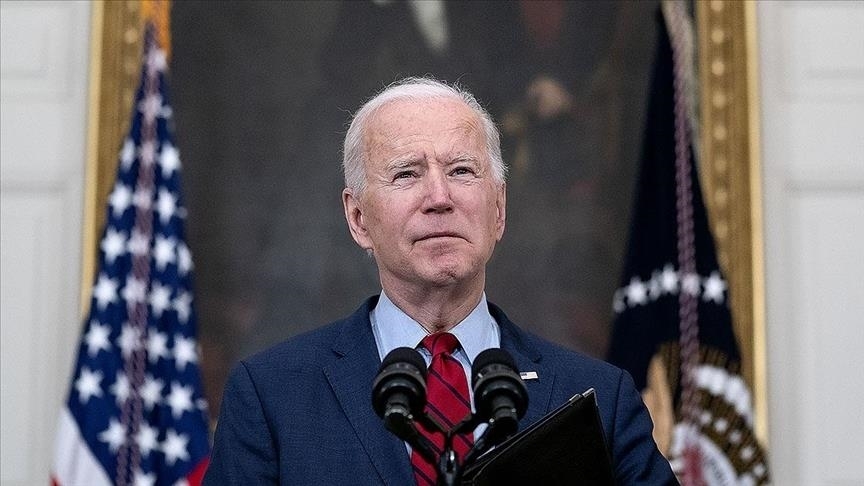 (Photo: AA)
To achieve the target, the Biden administration analyzed how every sector of American economy can reduce emissions and pollution through innovation, opportunities and competitiveness, the statement said.
Biden is expected to announce the target at the two-day Leaders' Summit on Climate starting on Thursday, AA reported.
Cambodian generals illegally transport Chinese
Lieutenant General Sum Pov was arrested for bringing 28 Chinese from Phnom Penh to Svay Rieng Province despite the blockade order.
General Sum Pov, deputy head of the Cambodian military strategy research team, was arrested by Svay Rieng Province police on the night of April 21 for illegally bringing 28 Chinese from the capital Phnom Penh to the province of Covid-19 Government.
According to Cambodian media, General Sum Pov was previously appointed by General Meas Vanna, the head of the military strategy research team, who had permission to travel to the provinces from the capital, Phnom Penh, from April 1 to May 30.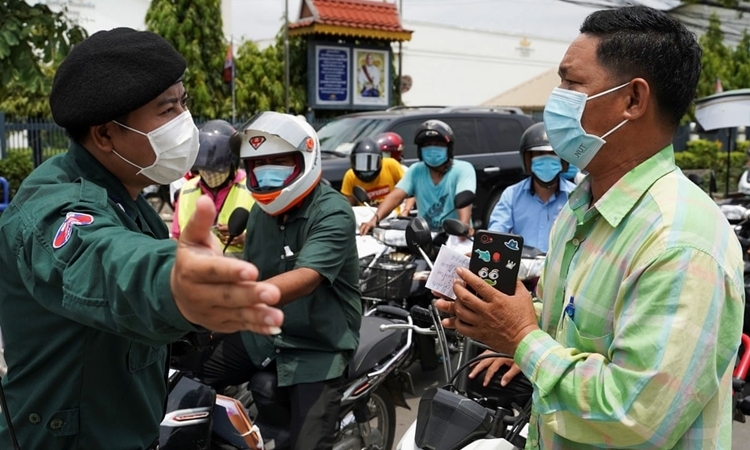 However, Sum Pov used this permit to illegally transport groups of Chinese who were leaving Phnom Penh for Svay Rieng Province. Generals Sum Pov and Meas Vanna are interviewed with 28 Chinese citizens at the Svay Rieng Province Police Department after the Cambodian commander in chief allowed police to arrest them.
Cambodian officials are taking drastic measures to prevent violations of the blockade, such as announcing a fine for non-compliance, forcing a police major to open a large party despite restrictive measures, as reported by Khmer Times.
Belgian ambassador to South Korea apologises for wife's 'assault'
Belgium's ambassador to South Korea apologised on Thursday (April 22) after footage showed his wife hitting two boutique staff in a row over shoplifting.
The envoy's wife tried on items in the Seoul store before walking out, prompting an assistant to run after her to ask about an item she was wearing and reportedly triggering the confrontation, as reported by Strait Times.
Closed-circuit television footage broadcast by South Korea's SBS showed her pulling at one employee's arm and hitting her in the head, before slapping another worker who tried to intervene across the face.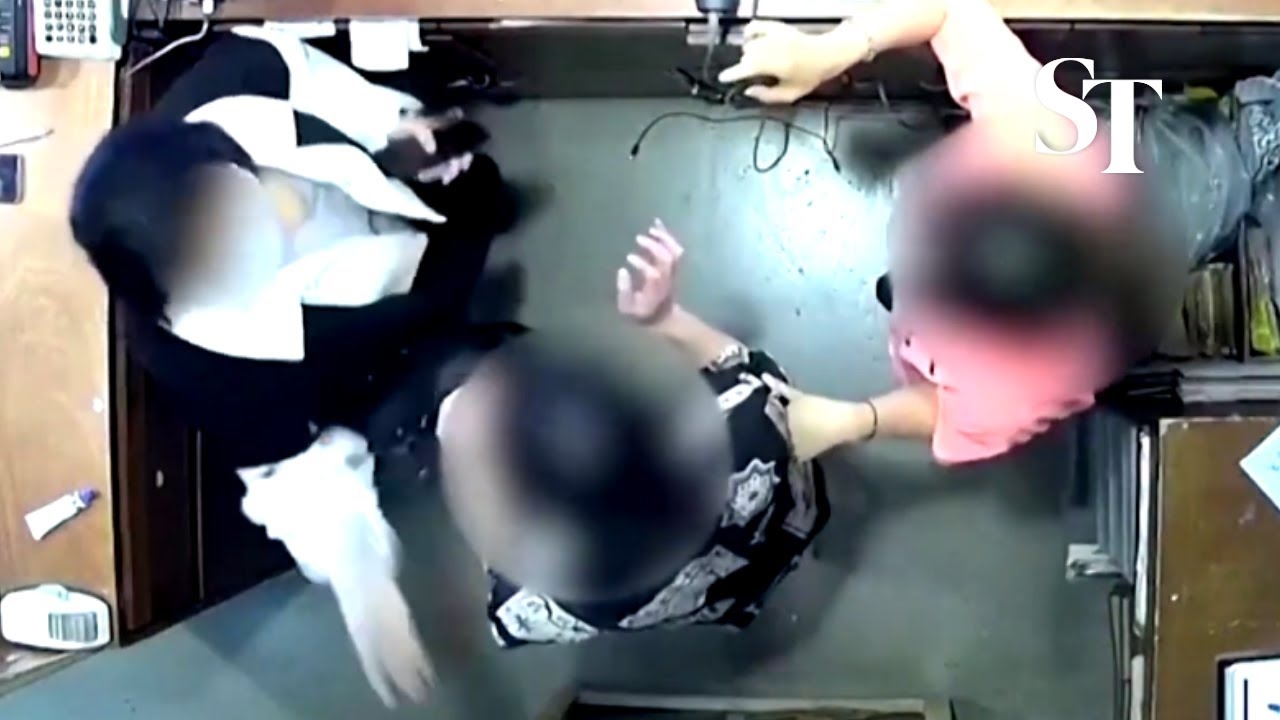 (Photo: Strait Times)
The footage had been provided to it in the hope that such an "incident never recurs against workers in (the) service sector", SBS said.
Ambassador Peter Lescouhier "sincerely regrets the incident involving his wife", the embassy said in a bilingual Facebook post, adding that he "wants to apologise on her behalf".
"No matter the circumstances, the way she reacted is unacceptable."
Gold price outlook: are gold bulls back in the driver's seat?
It's been a long eight months for Gold bulls. The yellow metal topped-out on August 7th of last year, fresh on the heels of a meteoric run helped along by some loose yet aggressive Central Bank policy. Gold prices moved into deep overbought states but just continued to push, taking out the 2k psychological level for the first time ever and soon setting a fresh all-time-high at $2,075.
But, the same day of that new all-time-high also saw the build of a bearish engulfing candlestick on the Daily chart. And as weird as it felt, when penning the forecast for that weekend I highlighted the fact that a pullback may finally be brewing given the read of that bearish engulf.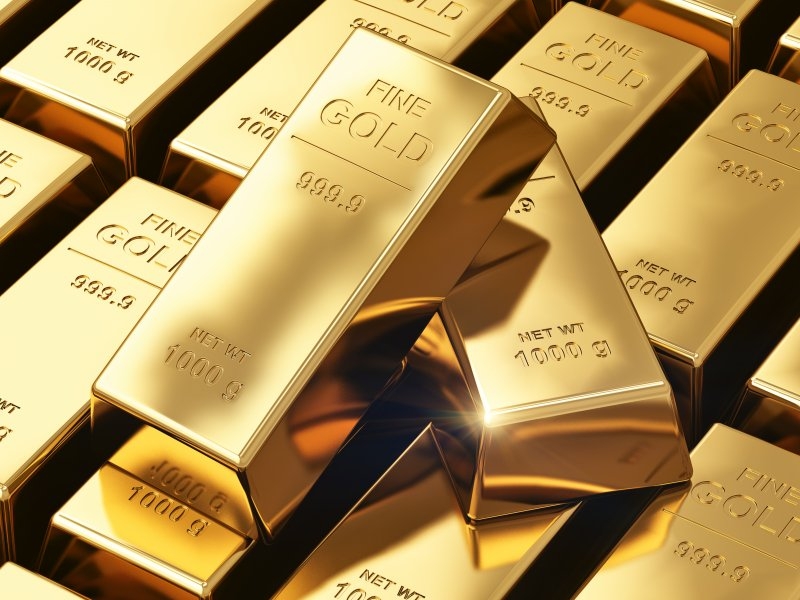 (Photo: Capital)
And now here we are, eight months later, and that high from last year seems a distant water mark. In the time since, that pullback in Gold started to take on the form of a reversal, with some aggressive short-term price action showing as Gold prices pushed lower. But, as I discussed a couple of weeks ago, with some perspective, that eight months of pullback/coiling can be qualified as a corrective move in what may be a bigger-picture, longer-term trend.
On the below weekly chart, I'm focusing in on that pullback, and notice how it's so far taken on the form of a bull flag formation, which would also point to the possibility of longer-term bullish behavior here, Daily FX reported.
Handbook
Yoga has recently become one of the best exercise methods that bring many health benefits to people, but it also requires a lot of technique and training to avoid injuries. There are several ways to practice it home, and will still help you achieve your goals.