World breaking news today (November 25): Nevada Supreme Court confirms election results
World breaking news today (November 25): Nevada Supreme Court confirms election results. Meanwhile, Russia says Sputnik V is 95% effective, hundreds of flights cancelled as Shanghai tackles virus outbreak and gold prices also make headlines today.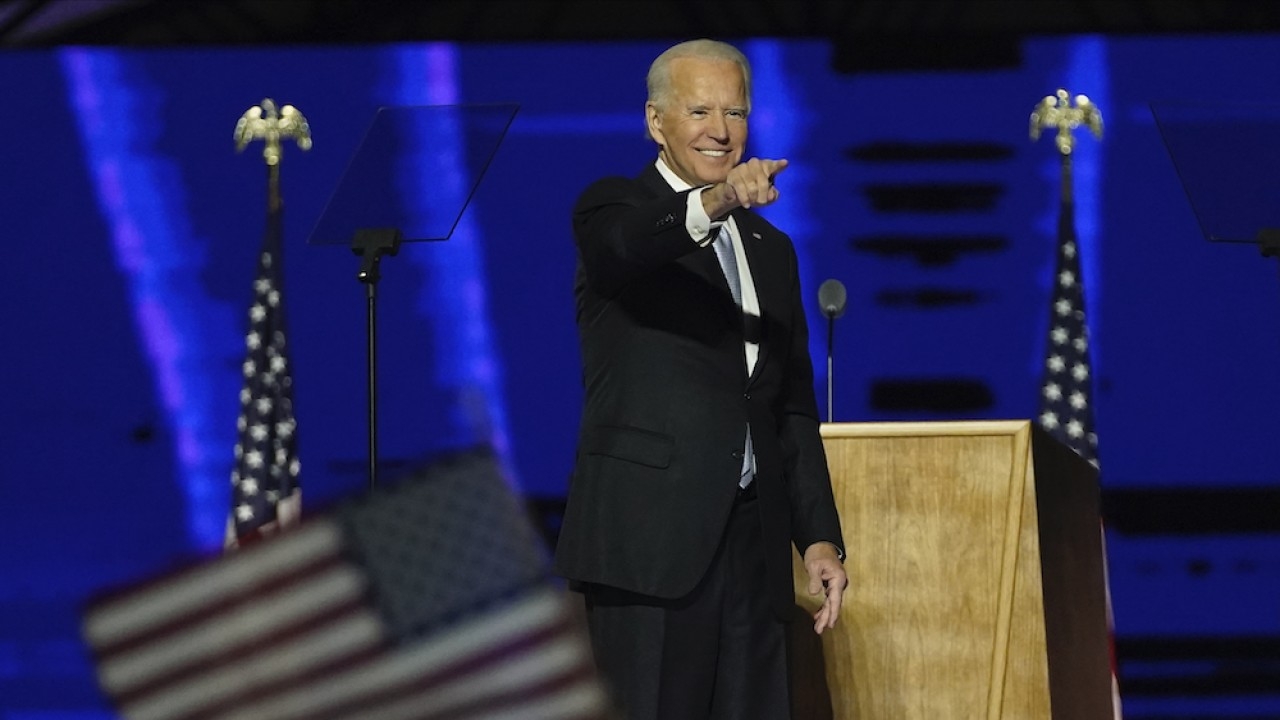 The Nevada Supreme Court made Joe Biden's win in the state official on Tuesday (Photo: WTVR)
Nevada Supreme Court confirms election results
The Nevada Supreme Court made Joe Biden's win in the state official on Tuesday, approving the state's final canvass of the Nov. 3 election, ABC 7 Chicago reported.
The unanimous action by the seven nonpartisan justices sends to Democratic Gov. Steve Sisolak results that will deliver six electoral votes from the western U.S. battleground state to Biden.
The court action drew extra scrutiny amid legal efforts by the state GOP and Trump campaign to prevent sending vote-by-mail ballots to all 1.82 million active registered voters and then to stop the counting of the 1.4 million votes that were cast. Nevada's six Democratic presidential electors are scheduled to meet Dec. 14 in the state capital of Carson City.
Biden won Nevada by 33,596 votes, according to results approved by elected officials in Nevada's 17 counties - including Clark County, which encompasses Las Vegas, and Washoe County, which includes Reno. Biden got 50.06% of the vote and Trump 47.67%.Jesse Binnall, an attorney for the Trump campaign who is handling an election challenge pending before a state court judge, said Tuesday he intends to prove that so many fraudulent votes were cast statewide that Trump won Nevada.
Turnout among the state's more than 1.8 million active registered voters was almost 77.3%, including mail, early voting and Election Day ballots cast amid the coronavirus pandemic, according to secretary of state data.
That was up from a turnout of 76.8% during the presidential election in 2016, when Democrat Hillary Clinton carried Nevada by a little under 2.5% over Trump.
Nevada was one of several states due to certify the election on Tuesday.
Russia says its Sputnik V Covid-19 vaccine is 95% effective
Russia's Sputnik V coronavirus vaccine is 95 percent effective according to a second interim analysis of clinical trial data, its developers said on Tuesday.
The calculations were based on preliminary data obtained 42 days after the first dose, Russia's health ministry, the state-run Gamaleya research centre and the Russian Direct Investment Fund (RDIF) said in a statement.
They did not note the number of cases used to make the calculation, however.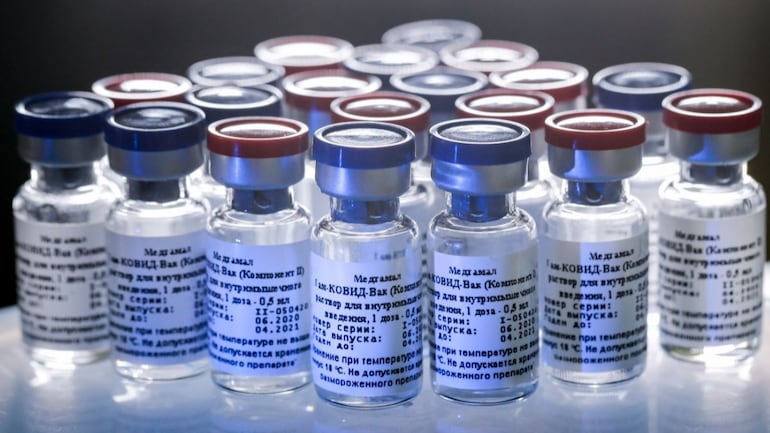 Russia's Sputnik V (Photo: India Today)
The two-shot Sputnik V vaccine will cost less than $20 per person on international markets and will be free of charge for Russian citizens, according to a statement on the official Sputnik V Twitter account.
The head of Russia's sovereign wealth fund Kirill Dmitriev said earlier on Tuesday that the vaccine would be priced significantly lower than other rivals with similar efficacy levels. Mr Dmitriev added Moscow aims to produce more than 1 billion doses at home and abroad next year.
Moscow has been criticised by some scientists in the West who have accused it of cutting corners in an effort to try to rush out the Sputnik V vaccine.
Russia has denied that, alleging a Western dirty tricks campaign to put people off its vaccine in what it believes has become a battle for legitimacy and market share, as reported by Reuters.
Hundreds of flights cancelled as Shanghai tackles virus outbreak
Hundreds of flights at one of China's busiest airports were cancelled Tuesday as Shanghai raced to bring a local coronavirus outbreak under control.
Health officials have tested thousands of staff at Pudong International Airport since a small clutch of Covid-19 cases in the city was linked to several cargo handlers.
Shanghai has reported seven local infections linked to the airport this month, with most cases found in the past few days.
On Tuesday, figures from data services firm VariFlight showed that over 500 flights out of Pudong Airport had been called off, nearly half the day's scheduled flights.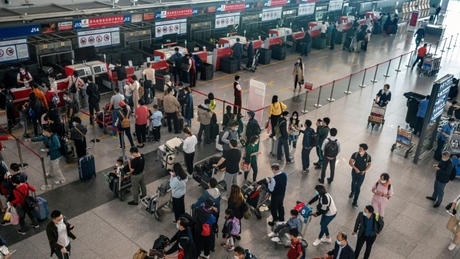 Almost half of scheduled inbound flights were cancelled (Photo: Naharnet)
Almost half of scheduled inbound flights were also cancelled.
More than 17,700 people had been swabbed by Monday morning in the drive to test airport cargo staff, state news agency Xinhua reported.
Nearly half of all scheduled flights were also cancelled at Tianjin international airport, a northern port city also testing around 2.6 million people to try and bring a local cluster under control.
Tianjin reported five local cases on Saturday and another on Tuesday, according to BangKok Post.
Gold price forecast – gold markets testing 200 day EMA
The gold markets have broken down pretty significantly during the trading session on Tuesday, as the US dollar picked up a bit of steam.
Gold markets have fallen hard during the trading session on Tuesday, reaching down towards the $1800 level. That is an area that a lot of traders will be paying close attention to, as it not only features the 200 day EMA but it is where we have seen a previous break out and we are just now retesting that area. I do believe that this is a great place to start buying gold, assuming that the price action dictates it with some type of supportive candlestick. I also believe that we have plenty of time, so I am not simply jumping in just because we have the $1800 level.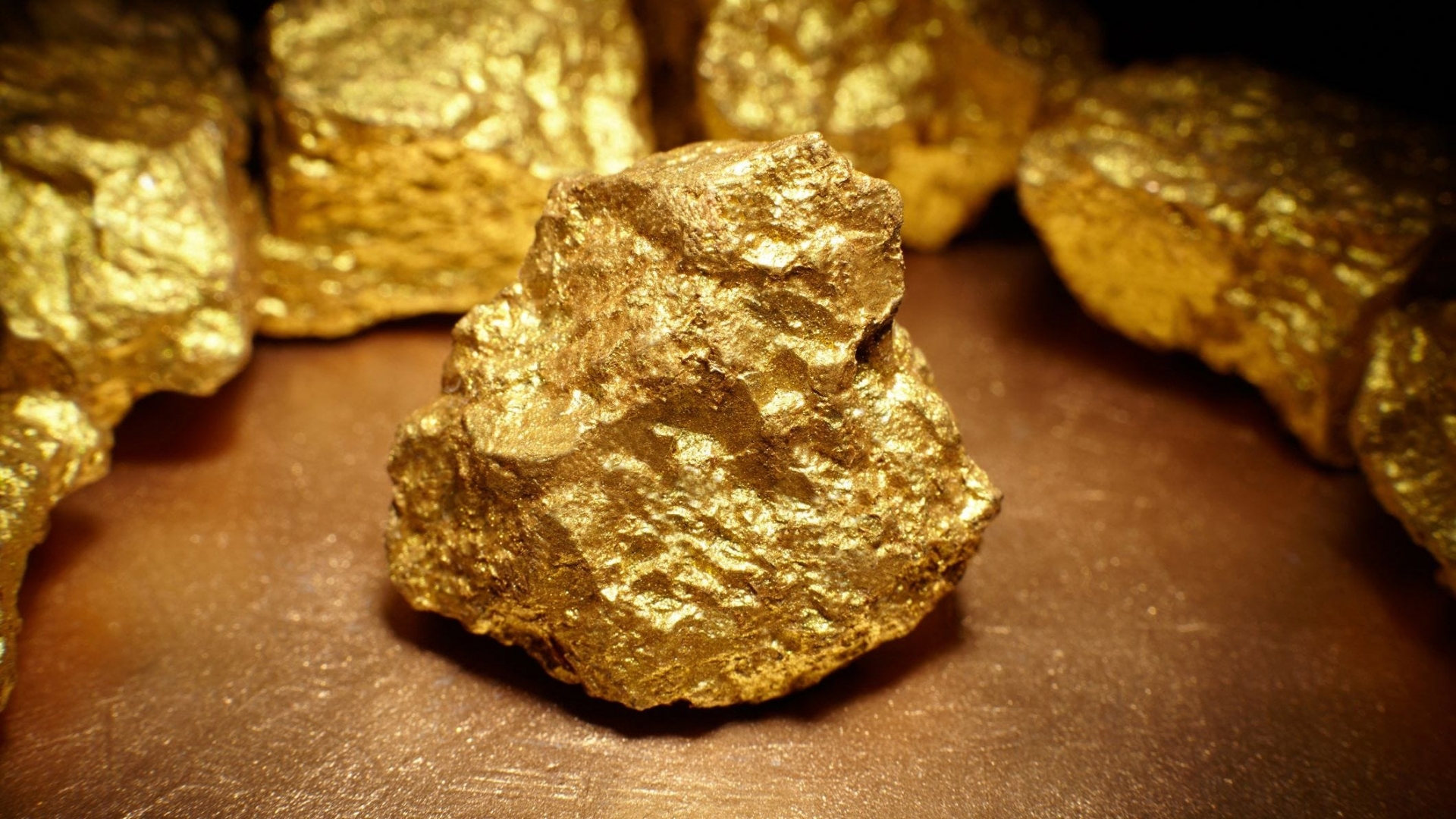 (Photo: USA Today)
What I will be watching is whether or not we get a supportive daily candlestick. If and when we get something along the lines of a hammer or a strong green candlestick, then I will be a buyer. Otherwise, it is very possible we could drop another $50 rather quickly. Pay attention to the US Dollar Index, because if it starts to rise that could be very bad news for gold in general. With that being the case, it is hard to tell where we go next, if the US dollar starts to strengthen again.
Quite frankly, the market is not set up for it so it could be a rather brutal drop. Longer-term, I do believe that gold has a bright future but let us be honest here, there are a lot of moving pieces out there that could have people running back to the safety of the US dollar in general, FX Empire reported.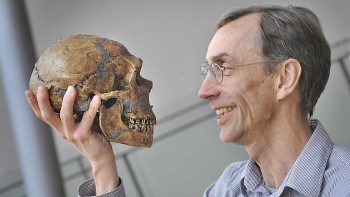 World
The Nobel Committee in Stockholm (Sweden) has announced the 2022 Nobel Prize in Biomedical Sciences to scientist Svante Paabo, for the discovery of genes and human evolution.