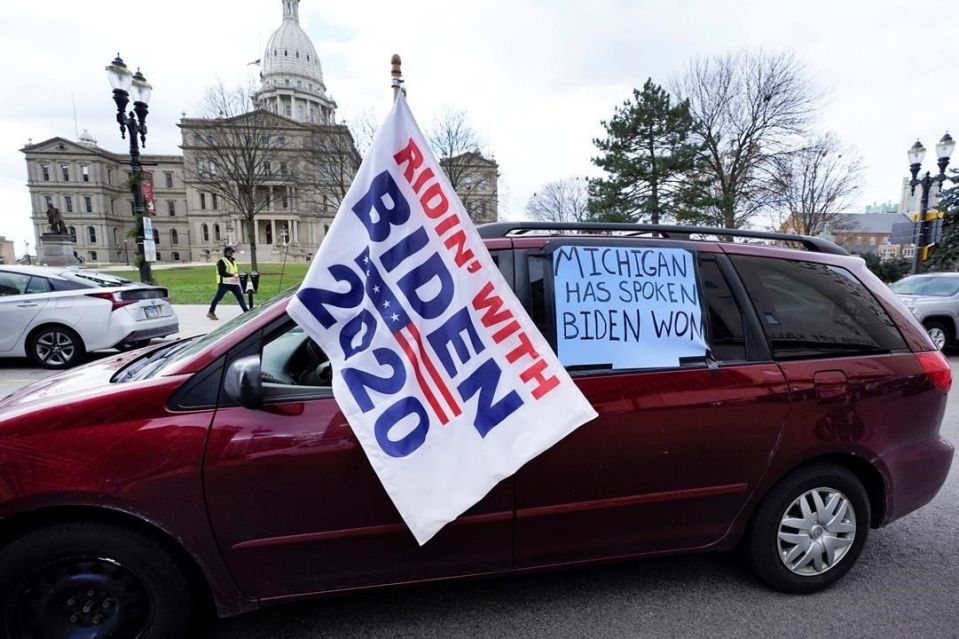 The move is another setback in Trump's efforts to use unconventional means to undermine the results of the 3 November election (Photo: Yahoo Movies Canada)
Michigan certifies Biden's victory despite Trump's efforts to undermine it
Michigan election officials on Monday certified Joe Biden's 154,000-vote victory in the state amid president Donald Trump's brazen attempts to subvert the results of the election.
The board of state canvassers, which has two Republicans and two Democrats, confirmed the results on a 3-0 vote with one abstention. Allies of Trump and the losing Republican Senate candidate John James had urged the panel to delay voting for two weeks to audit votes in heavily Democratic Wayne county, home to Detroit, The Guardian reported.
The move is another setback in Trump's efforts to use unconventional means to undermine the results of the 3 November election and comes even after he made direct overtures to Republican officials in the state by inviting them to the White House last week.
Some Trump allies had expressed hope that state lawmakers could intervene in selecting Republican electors in states that do not certify. That long-shot bid is no longer possible in Michigan.
Trump's efforts to stave off the inevitable – formal recognition of his defeat – faced increasingly stiff resistance from the courts and fellow Republicans with just three weeks to go until the electoral college meets to certify Biden's victory. Time and again, Trump's challenges and baseless allegations of widespread conspiracy and fraud have been met with rejection as states move forward with confirming their results.
Biden crushed the president by more than 330,000 votes in Wayne county, where two local Republican canvassers who certified the results unsuccessfully tried to reverse course last week after being called by Trump.
White House to hold indoor holiday parties despite surge in coronavirus cases
The White House is going ahead with plans to hold holiday parties and receptions at the presidential mansion despite a surge in coronavirus cases and warnings from public health officials to avoid large in-person gatherings.
Invitations for the indoor holiday events, which are scheduled to start next week, already have been sent out. An invitation to a Dec. 1 reception – a copy of which was obtained by USA TODAY – makes no mention of mandatory face masks or social distancing requirements.
But Stephanie Grisham, spokeswoman and chief of staff for first lady Melania Trump, said Monday that masks will be required and available and that social distancing will be recommended while on the White House grounds.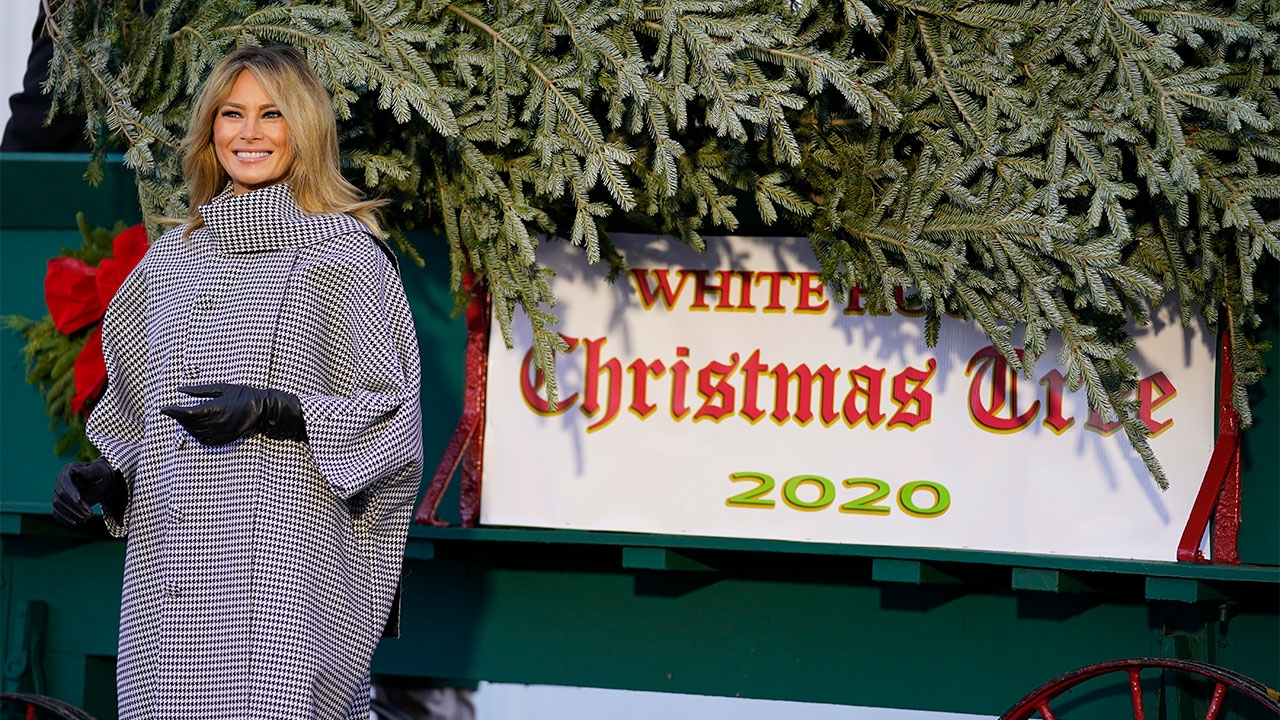 The White House is going ahead with plans to hold holiday parties and receptions at the presidential mansion (Photo: ABC13 Houston)
"The People's House will celebrate Christmas and Hanukkah while providing the safest environment possible," Grisham said in a statement released shortly after the first lady welcomed the arrival of the White House Christmas tree aboard a horse-drawn wagon.
This year's holiday parties will have smaller guests lists, Grisham said, and attendees will enjoy food individually plated by chefs at plexiglass-protected food stations. Beverages will be covered, she said, and all service staff will wear masks and gloves to comply with food safety guidelines. Hand-sanitizer stations will be located throughout the State Floor.
"Attending the parties will be a very personal choice," Grisham said. "It is a longstanding tradition for people to visit and enjoy the cheer and iconic decor of the annual White House Christmas celebrations."
Jasmine Le