World breaking news today (Feb 28): Myanmar's U.N. ambassador vows to fight after junta fired him
World breaking news today (Feb 28): Myanmar's U.N. ambassador vows to fight after junta fired him. Meanwhile, House passes $1.9 trillion Covid relief bill, Xi Jinping Speaks with French President Emmanuel Macron on the Phone and gold prices also make headlines today.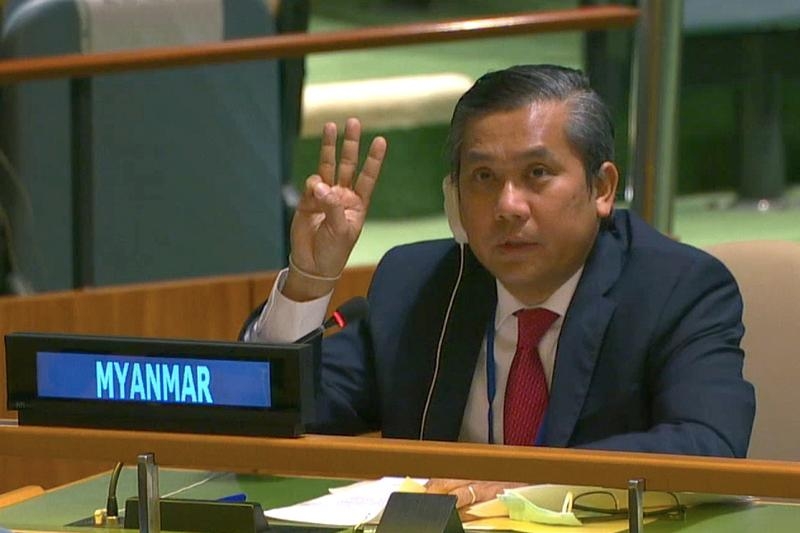 (Photo: Reuters)
Myanmar's U.N. ambassador vows to fight after junta fired him
Myanmar's United Nations envoy in New York vowed to fight on Saturday after the junta fired him for urging countries to use "any means necessary" to reverse a Feb. 1 coup that ousted the nation's elected leader Aung San Suu Kyi.
Myanmar state television announced on Saturday that Kyaw Moe Tun had been fired for betraying the country.
"I decided to fight back as long as I can," Kyaw Moe Tun told Reuters on Saturday.
However, the United Nations does not officially recognise the junta as Myanmar's new government as it has received no official notification of any change, said a U.N. official, speaking on condition of anonymity, and so Kyaw Moe Tun remains Myanmar's U.N. ambassador, for now.
U.N. Secretary-General Antonio Guterres' special envoy on Myanmar, Christine Schraner Burgener, warned the 193-member U.N. General Assembly on Friday that no country should recognize or legitimize the Myanmar junta.
If the Myanmar junta, led by General Min Aung Hlaing, tries to seek international recognition by installing a new U.N. envoy it could set off a fight at the world body that could culminate with a vote at the General Assembly.
The U.N. has previously had to address competing claims for representation at the world body, Reuters reported.
House passes $1.9 trillion Covid relief bill, sends it to Senate
The House passed its $1.9 trillion coronavirus relief bill early Saturday, sending the massive proposal to the Senate as Democrats rush to approve more aid before unemployment programs expire.
It is the first major legislative initiative for President Joe Biden. The House approved it in a 219-212 mostly party line vote, as two Democrats joined all Republicans in opposing it.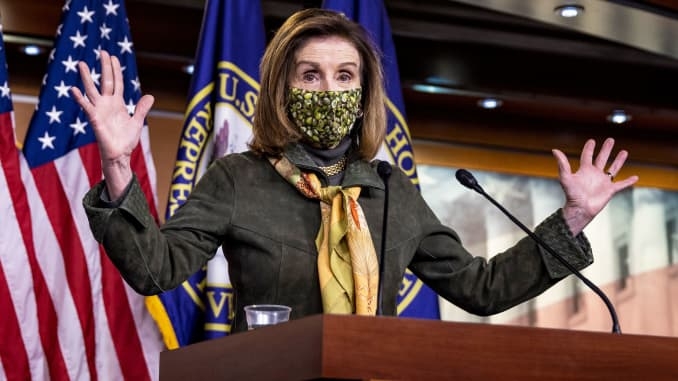 Speaker of the House Rep. Nancy Pelosi (D-CA) speaks at a weekly news conference at the U.S. Capitol on February 18, 2021 in Washington, DC. (Photo: Getty Images)
Senators will start considering the pandemic assistance plan next week. Lawmakers will offer amendments, and the chamber will likely pass a different version of the bill, meaning the House would have to pass the Senate's plan or the chambers would have to craft a final proposal in a conference committee.
Democrats, who hold narrow majorities in the House and Senate, opted to approve the legislation alone through budget reconciliation rather than hammer out a smaller aid package with Republicans. The process enables a bill to pass with a simple majority in the Senate, according to CNBC.
US court orders North Korea to pay US$2.3 billion over 1968 spy ship seizure
A US court has ordered North Korea to pay damages to the crew and family of the spy ship USS Pueblo, who were tortured and mistreated for 11 months in 1968 after being captured by the North Korean navy.
The Washington federal court said that the surviving members of the crew and families of those now dead are owed compensatory damages for confinement and suffering of US$1.15 billion and doubled that for punitive damages against Pyongyang.
It said many of the 83-strong crew, one of whom was killed by the North Koreans when they seized the Pueblo on Jan 23, 1968, were mentally and physically abused during their captivity.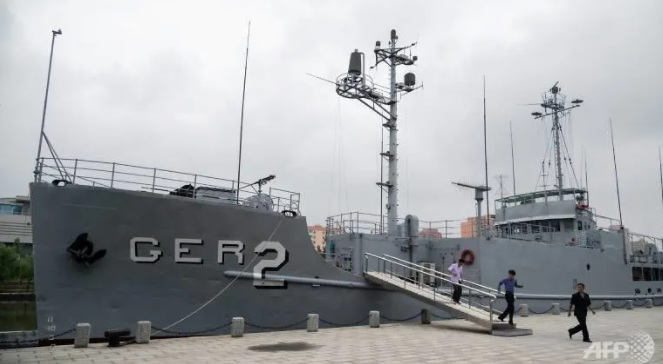 In addition, wrote Alan Balaran, the government-appointed "special master" in the case to decide how damages were to be apportioned, most suffered long-lasting after-effects, both psychological and physical.
The lawsuit was only brought in 2018 after the US Justice Department ruled that, despite a law giving foreign government's broad immunity from suits in US courts, they could be sued if the government had been designated a state sponsor of international terrorism.
Xi Jinping speaks with French President Emmanuel Macron on the Phone
On the evening of February 25, 2021, President Xi Jinping had a phone conversation with French President Emmanuel Macron.
The two heads of state exchanged Spring Festival greetings and respectively sent best wishes to the people of the two countries.
Xi Jinping pointed out that we had five phone conversations in 2020, which have promoted the sound development of China-France relations, and the consensuses we reached have been well implemented. In the new year, the two sides should continue to make joint efforts in the spirit of the pioneering ox and strive for greater development of bilateral relations.
Xi Jinping stressed Macron's strong call for strategic independence of the European Union (EU), saying China believes a stronger Europe is conducive to the peace, stability and development of a multipolar world, and to boosting cooperation between the two major forces of China and the EU to jointly tackle various global challenges. The two sides should work together to make good preparations for the series of important political events between China and the EU in the next stage.
(Photo: News. CN)
Macron said, I applaud the development of France-China relations and am willing to work with the Chinese side in an open and cooperative manner to strive for more progress in bilateral cooperation in important areas and actively promote exchanges and cooperation between the EU and China. Macron hopes that the EU and China will make joint efforts for an early entry into force of the EU-China investment agreement.
France appreciates China's positive contribution to international cooperation against the pandemic, especially in helping other countries obtain vaccines in a faster pace. He hopes to strengthen cooperation with China in this regard. France is ready to strengthen communication with China in international affairs, and looks forward to working with China to encourage the international community to roll out debt relief and suspension for Africa and help the continent achieve economic growth. France also stands ready to continue its close cooperation with China in tackling global challenges such as climate change and public health. France supports China in hosting the 15th meeting of the Conference of the Parties to the Convention on Biological Diversity.
The two heads of state also exchanged views on regional hotspot issues of common concern, as reported by FMPRC.
Gold price forecast: XAU tanks hard as yields, inflation fears climb
After coming into the week with a bounce, the past four days and, in particular, the past two trading days were brutal for Gold bulls. Gold prices gave up more than 5% this week from the Tuesday high down to the Friday low, with FOMC Chair Jerome Powell's Humphrey Hawkins testimony taking place in that span. And that Friday low should carry an asterisk, as the bearish move involved breaching a major area of chart support on the way to fresh seven-month-lows.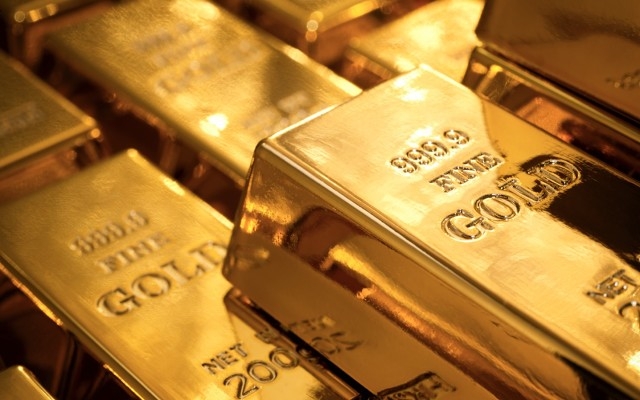 (Photo: Small Caps)
At the source of the move was continued climb in yields in the US, driven by the fear that positive US economic data may eventually force the Fed to hike earlier than they might've hoped. And even if the Fed doesn't hike, well, inflation fears are running rampant on the back of that positive data; and even despite the in-line PCE print on Friday, the fear of stronger inflation is unlikely to go away anytime soon.
To be clear – there is a disconnect. While inflation data looks mostly tame, and while the Fed appears rather calm around this premise, a number of other events in markets seem to run counter to that. Items like lumber, tin or even copper are in the midst of massive bullish runs, all setting fresh highs. These are important commodities that are vital to the world's continued growth. The fact that raw materials are obviously inflating but the products that they go into aren't yet showing it, at least in the observed data of CPI and PCE, well that's disconcerting and likely at the source of the run higher in US Treasury yields as market participants gear up for what might be around the next corner, FX Empire reported.