World breaking news today (Feb 21): Biden declares major disaster in Texas
World breaking news today (Feb 21): Biden declares major disaster in Texas. Meanwhile, Russia registers world's first case of human infection from new H5N8 bird flu, two killed by live fire in Myanmar protests and gold price also make headlines today.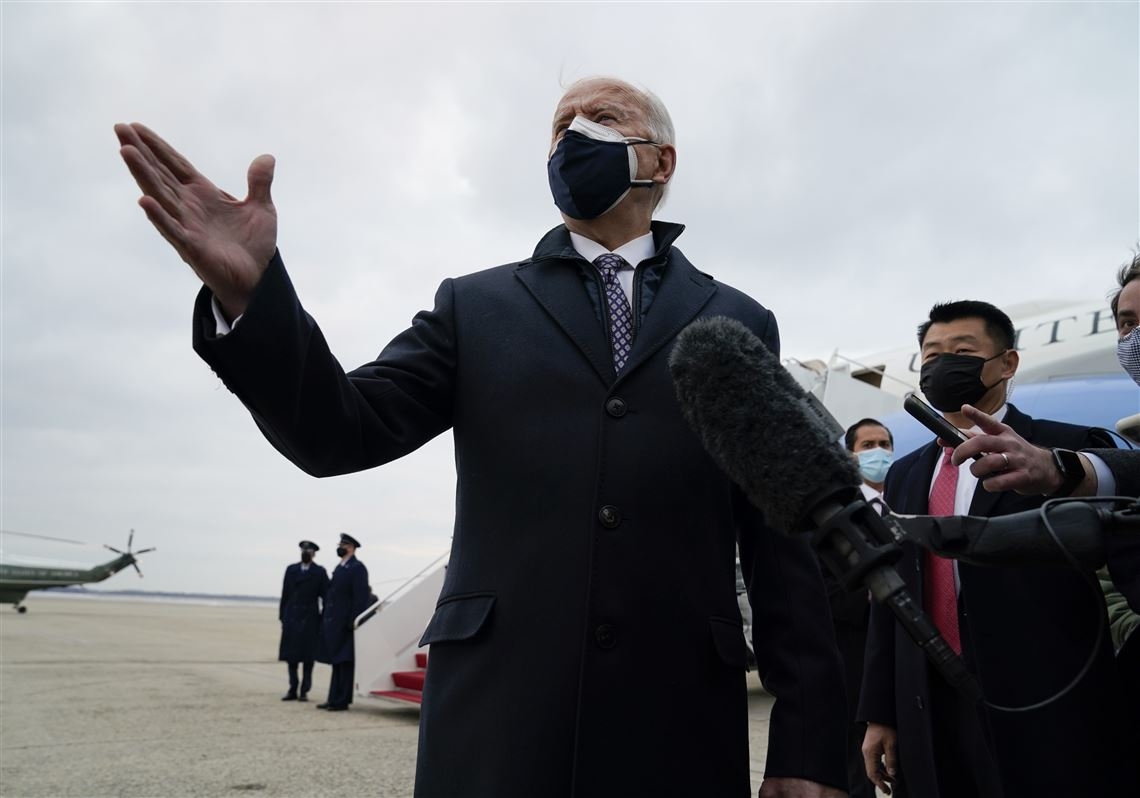 President Joe Biden (Photo: Pittsburgh Post-Gazette)
Biden declares major disaster in Texas as residents struggle in aftermath of severe winter storm
President Joe Biden has declared that Texas is experiencing a major disaster, as residents continue to grapple with the aftermath of a catastrophic winter storm that hit the central and southern U.S. earlier this week.
As of Saturday morning, the storm had been linked to at least 27 deaths in the state, and food and safe drinking water was in sort supply for millions of Texans.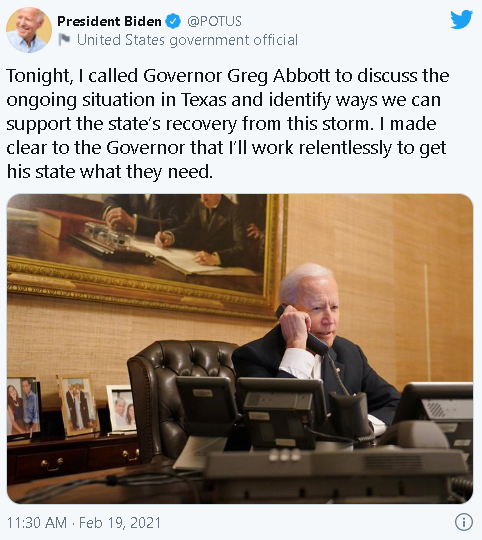 With the major disaster declaration, people in 77 of Texas' 254 counties will be eligible for federal funding to help with recovery efforts. The assistance includes grants for temporary housing and home repairs, as well as "low-cost loans" to cover uninsured property losses, the White House said Saturday in a statement.
The federal assistance can also be used for programs that will help individuals and business owners recover from the winter storm.
If needed, the White House said additional designations may be determined at a later date.
Mr. Biden tweeted on Thursday that he'll "work relentlessly" to get Texas what it needs to deal with the aftermath of the storm. Mr. Biden has also said he plans to visit the state once it is safe to do so without interfering with disaster response, CBS News reported.
Russia registers world's first case of human infection from new H5N8 bird flu
Russia has registered the first case of a strain of bird flu virus named A(H5N8) being passed to humans from birds and has reported the matter to the World Health Organization (WHO), Anna Popova, head of consumer health watchdog Rospotrebnadzor, said on Saturday.
Outbreaks of the H5N8 strain have been reported in Russia, Europe, China, the Middle East and North Africa in recent months but only in poultry. Other strains - H5N1, H7N9 and H9N2 - have been known to spread to humans.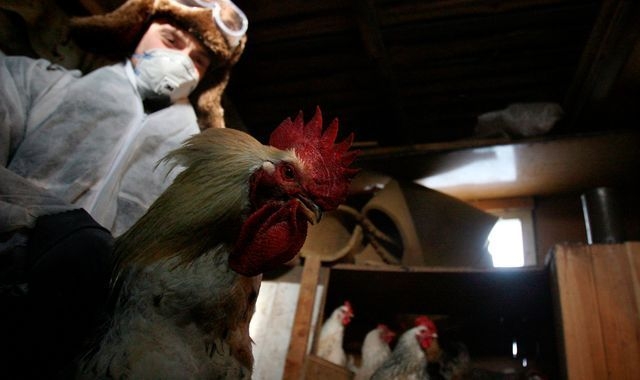 (Photo: Yahoo Finance)
The majority of human bird flu infections have been associated with direct contact with infected live or dead poultry, though properly cooked food is considered to be safe.
Seven workers at a poultry plant in Russia's south had been infected with the H5N8 strain when there was an outbreak at the plant in December, Popova said, adding that the individuals involved felt fine now.
Siberia's Vector Institute said on Saturday it would start developing human tests and a vaccine against H5N8, RIA news agency reported.
Russia Approves CoviVac, Its Third Coronavirus Vaccine
Russia has approved its third domestically produced coronavirus vaccine, although large-scale clinical trials of the shot have yet to be completed.
Prime Minister Mikhail Mishustin said February 20 that registration of the CoviVac vaccine makes Russia "the only country today that already has three vaccines."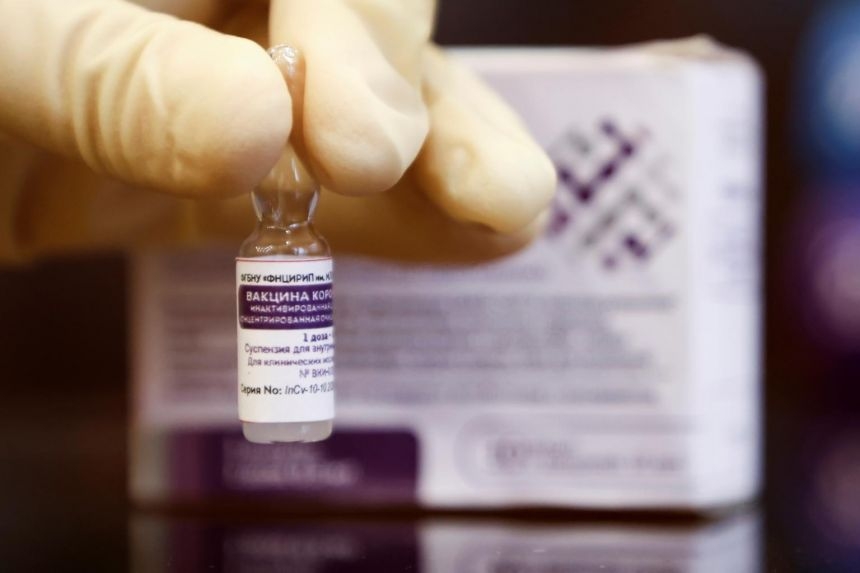 CoviVac vaccine (Photo: Straits Times)
The first 120,000 doses of the vaccine, produced by the state-run Chumakov Center, are expected to reach Russians by March. By the end of the year, Russia aims to have some 20 million doses of CoviVac produced.
Scientists at the Chumakov Center claim their vaccine is more than 90 percent effective against COVID-19, although Phase 3 clinical trials aren't expected to start until April.
The country's other two approved COVID-19 vaccines are Sputnik V and EpiVacCorona, as reported by RFE.
Two killed by live fire in Myanmar protests
At least two people were killed when riot police opened fire on anti-coup protesters Mandalay on Saturday, according to local media reports.
The incident occurred after a raid on a shipyard in Myanmar's second-largest city, where police and soldiers fired live rounds and rubber bullets at protesters gathering to stop arrests.
At least five people were injured by rubber bullets, a photographer at the scene reported, while emergency medical staff treating the injured confirmed at least six others were shot with live rounds.
The violence also came a day after the first protester to be killed since the protests began died in hospital in Nay Pyi Taw after 10 days on life support.
Protesters attend a memorial in Yangon on Saturday for Mya Thwate Thwate Khaing, a young protester who died after being shot in the head in Nay Pyi Taw when police tried to disperse an anti-coup protest. (Reuters Photo)
Demonstrators gathered across Yangon earlier on Saturday to mourn the death of Mya Thwate Thwate Khaing. She has since become a symbol of resistance for protesters, who have hoisted her photos high in demonstrations and even unfurled a massive banner of artwork from a bridge showing the moment she was shot.
Much of the country has been in uproar since troops deposed State Counsellor Aung San Suu Kyi and here elected civilian government on Feb 1, with large street demonstrations in major cities and isolated villages alike.
Authorities have responded with increasing force, deploying troops against peaceful rallies and firing tear gas, water cannon and rubber bullets, as reported by Bangkok Post.
Gold price forecast – gold markets bounce from major support level
The gold markets have initially fallen a bit during the trading session on Friday but has turned around to form a positive candlestick. This is very interesting, because we are sitting on major support.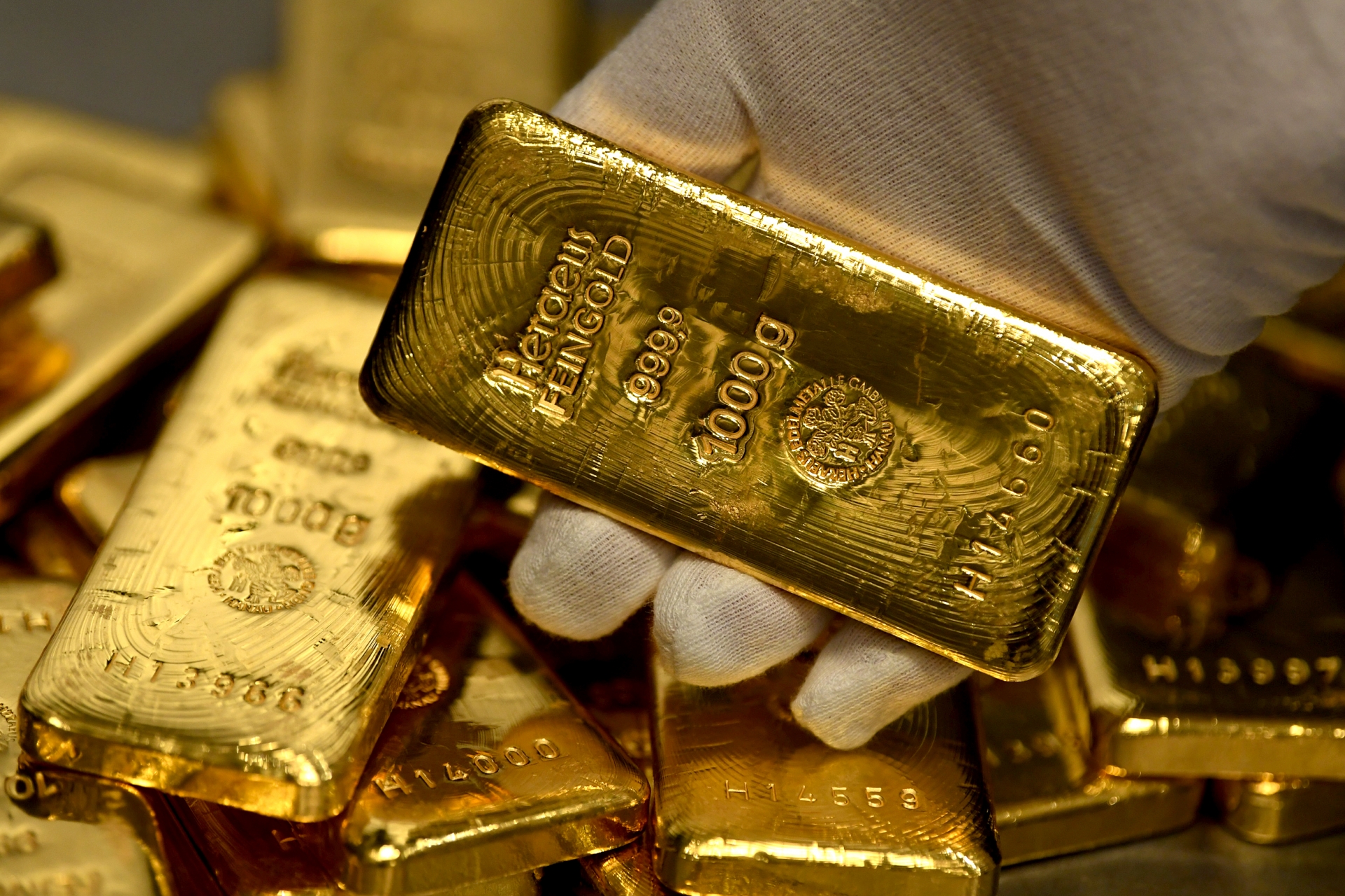 (Photo: NBC News)
Gold markets have initially fallen a bit during the trading session on Friday, testing the area just above the $1750 level. That is an area that I think is going to keep the market somewhat bullish, and as long as we can stay above there it is likely that we could see buyers come in and pick this market up. In fact, you have to question whether or not we are forming some type of "double bottom", but it is still too early to make that call. If we can break above the $1800 level, that will almost certainly bring in more buyers and drive the price of gold towards the 50 day EMA, according to FX Empire.