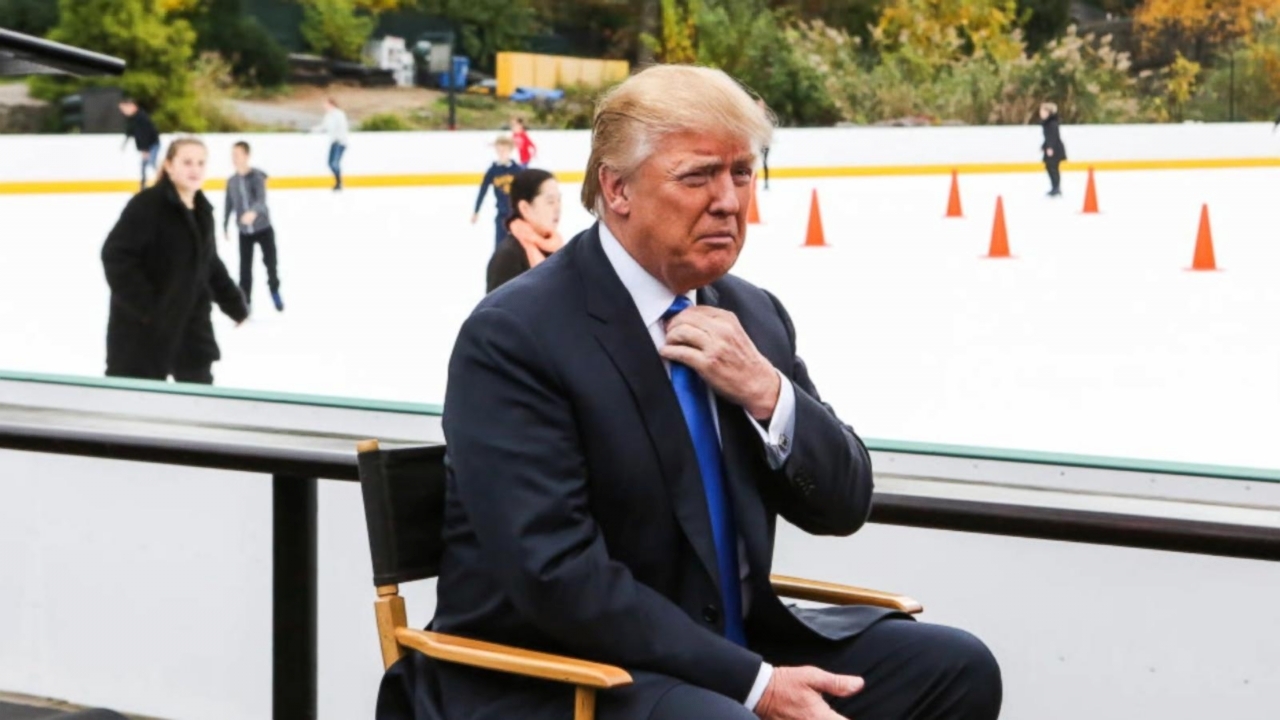 New York City is severing its contracts with President Donald Trump's eponymous company (Photo: Yahoo News)
New York City cancels all contracts with Trump Organization
New York City is severing its contracts with President Donald Trump's eponymous company, a move that could cost the outgoing president millions of dollars in response to his role in inciting the Capitol insurrection.
The city will be notifying the Trump Organization that it will cancel its agreements to operate the Central Park Carousel, Wollman and Lasker skating rinks, and Ferry Point Golf Course in the Bronx.
New York City Mayor Bill de Blasio said the city is acting under a clause that allows termination of contracts in the event of criminal activity.
The city's corporate counsel said the Ferry Point Golf Course contract is being canceled because the agreement was based on the expectation that the course would attract a major golf tournament, which is now unlikely after the PGA of America pulled its 2022 PGA Championship from Trump National Golf Club in Bedminster, N.J., over the weekend.
The Trump Organization pockets $17 million a year for operating the skating rinks, the carousel and the golf course, abc News said.
Italy thrown into political crisis as Renzi sinks government
Italy's former premier Matteo Renzi pulled his small party out of government on Wednesday, stripping the ruling coalition of its parliamentary majority and triggering political chaos even as the nation battles a resurgent COVID-19.
Renzi lambasted Prime Minister Giuseppe Conte's style of leadership, saying he was trying to hoard power, but he left open the possibility of rejoining the cabinet if his demands for a policy revamp and greater accountability were acted on.
His coalition partners said his decision would hurt the country, which is mired in the worst recession since World War Two as a result of the coronavirus pandemic that has killed more than 80,000 Italians -- the second highest toll in Europe.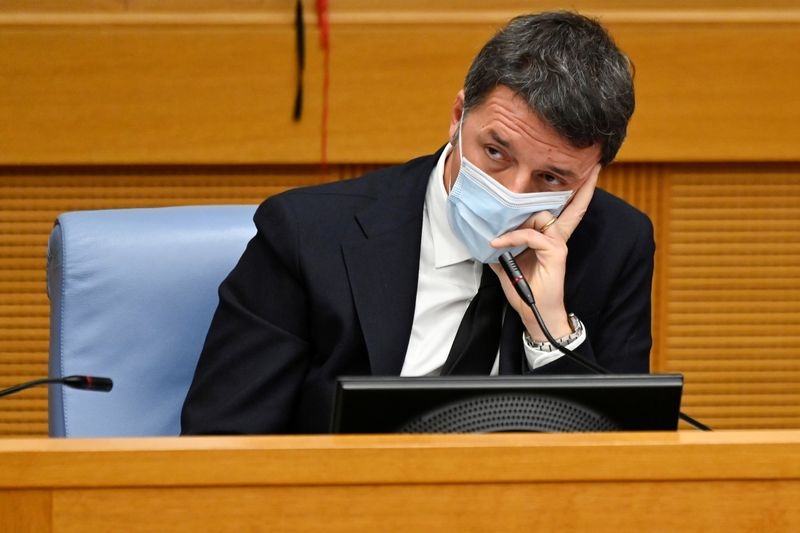 Italy's former premier Matteo Renzi (Photo: US News and World Reports)
Conte made a last-ditch appeal to Renzi to stay within the four-party coalition, which took office in August 2019, saying he was convinced unity could be restored if there was goodwill from all sides. He made no immediate comment after his olive branch was rebuffed.
It was not immediately clear what he, or his remaining allies, the anti-establishment 5-Star Movement, centre-left Democratic Party (PD) and leftist LEU party, would do.
One possible scenario would be for the coalition parties to try to renegotiate a new pact with Italia Viva, which would almost certainly open the way for a major cabinet reshuffle, with or without Conte at the helm, as repored by Reuters.
Hong Kong police arrest 11 suspected of aiding activists' escape attempt
Hong Kong police have arrested 11 individuals for suspected crimes related to assisting a group of 12 individuals who attempted to escape the city, local media reported on Thursday, Reuters said.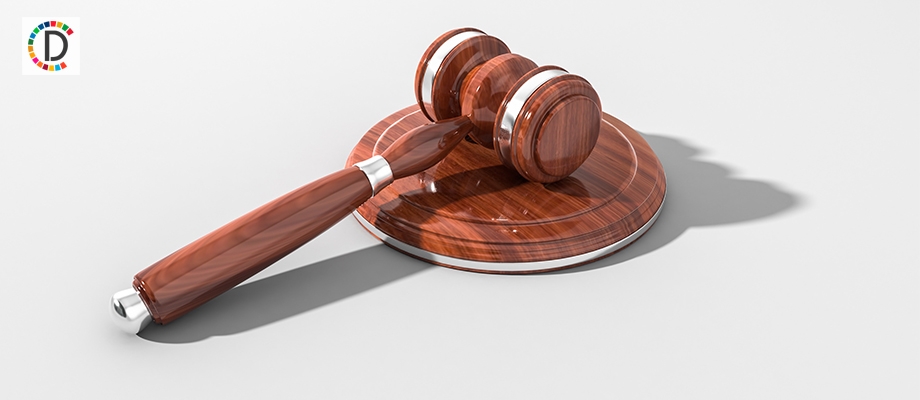 (Photo: Devdiscourse)
North Korea's Kim wraps up rare party congress with mass art performance
North Korean leader Kim Jong Un wrapped up a rare congress at a mass indoor art performance on Wednesday, state media said, but made no mention of a reported military parade.
Kim and other North Korean officials packed into an indoor stadium in Pyongyang to watch performances from military and civilian art troupes and youth groups, mostly on themes of glorifying Kim's leadership and reinforcing messaging from the congress, news agency KCNA reported on Thursday.
The congress, which ran for eight days in Pyongyang, is the first since 2016, and just the second since 1980.
The performance was the latest in a series of large gatherings this week where Kim and the other attendees did not appear to wear masks or use other social distancing measures, according to images released by state media.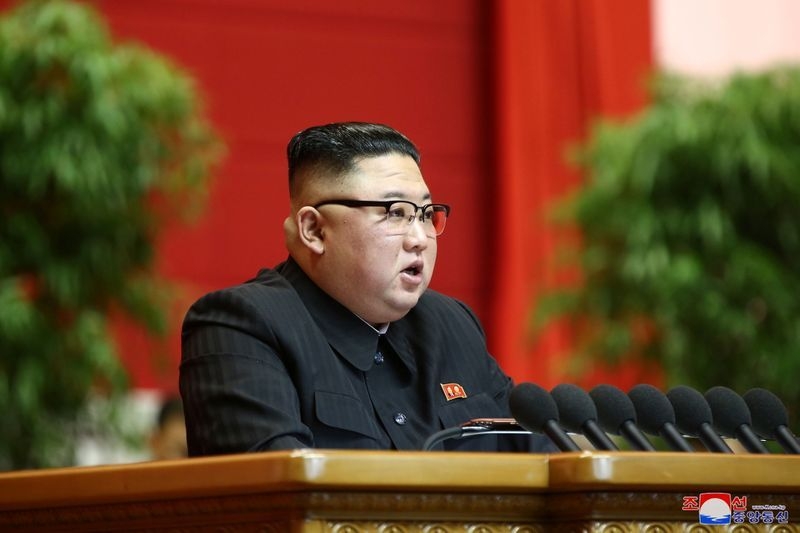 North Korean leader Kim Jong Un wrapped up a rare congress at a mass indoor art performance on Wednesday (Photo: Yahoo Finance)
North Korea has not reported any confirmed cases of the coronavirus, but it has imposed strict border closures, domestic travel restrictions, and other measures to prevent an outbreak, according to Reuters.
State media has not shown an expected parade. Such events are closely watched by international observers for signs of new military technology developed by North Korea, which is under international sanctions for its nuclear weapons and ballistic missile programmes.
Gold price prediction – prices consolidate follow in line CPI
Gold prices continued to consolidate on Wednesday after hitting resistance. The dollar gained traction as the 10-year yield retraced some of its recent gains. U.S. CPI rose in line with expectations, according to the Labor Department. The House of Representatives moved forward with a vote on the second impeachment of President Donald Trump.
Gold prices moved sideways, consolidating, unable to gain headway, and running into resistance near the 50-day moving average near 1,867. Support is seen near an upward sloping trend line that comes in near 1,815. Short-term momentum has turned negative as the fast stochastic continues to accelerate lower.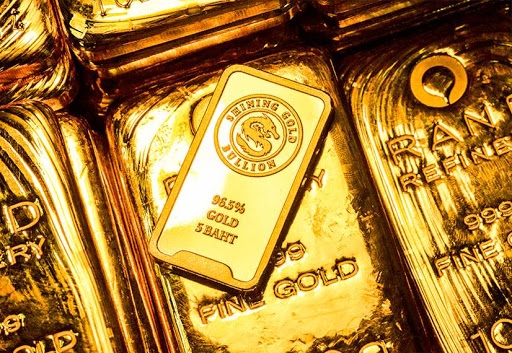 (Photo: Shining Gold)
Medium-term momentum has turned negative as the MACD (moving average convergence divergence) line generated a crossover sell signal. This occurs as the MACD line (the 12-day moving average minus the 26-day moving average) crosses above the MACD signal line). The MACD histogram is printing in the red with a downward sloping trajectory, which points to lower prices.
U.S. consumer prices rose in December, driven by gains in gasoline, though underlying inflation remained tame. According to the Labor Department, its consumer price index increased 0.4% last month after gaining 0.2% in November. On a year over year basis, the CPI advanced 1.4% after rising 1.2% in November. Both the month over month and year over year reports were in line with expectations. Excluding the volatile food and energy components, the CPI edged up 0.1% after climbing 0.2% in November, FX Empire said.
Jasmine Le