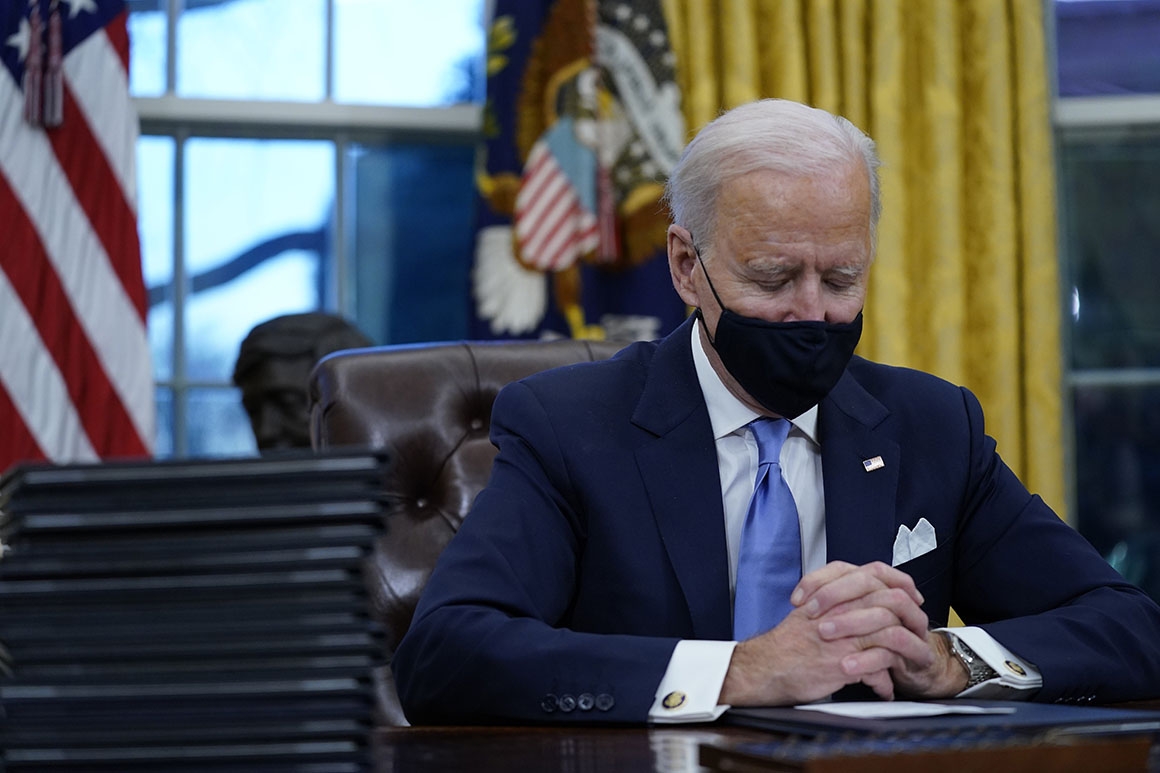 President Joe Biden is forcing out two Trump-era counsels from the National Labor Relations Board (Photo: POLITICO)
Trump officials at labor board ousted by Biden after resisting removal
President Joe Biden is forcing out two Trump-era counsels from the National Labor Relations Board, the first time in more than 70 years a president has exercised that power over the agency.
National Labor Relations Board General Counsel Peter Robb, a Trump appointee, was fired Wednesday after refusing a request from Biden to step down from his post. On Thursday, Biden asked for the resignation of Robb's replacement, Deputy General Counsel Alice Stock, by 5 p.m. or said she would be dismissed, according to Politico.
Robb's dismissal — hailed by union officials and their Democratic allies, who blame him for what they say is a pro-management turn in the labor board — marked the first time a president has removed the top lawyer at the NLRB since Harry Truman did so in 1950.
Robb said that if he followed through with Biden's request Wednesday, it "would set an unfortunate precedent" for labor relations in the U.S., according to a copy of a letter obtained by Law360. The White House said he was subsequently fired.
"The abrupt and unceremonious removal of General Counsel Robb," Stock wrote in response to Biden's request, "are unfortunate for our country and to those who believed that this administration intended to follow the traditions and rules of law in our democracy."
The White House did not immediately respond to a request for comment regarding whether Stock has been fired.
Biden seeks extension of START nuclear treaty with Russia
Joe Biden's administration is to seek a five-year extension to the START arms control treaty with Russia, which limits both countries to no more than 1,550 deployed nuclear warheads. It was set to expire on February 5.
The New START arms control treaty was signed by then-US President Barack Obama and Russian President Dmitry Medvedev in 2010. It restricts the number of strategic nuclear warheads the pair can deploy to not more than 1,550. There is also a limit on the missiles and bombers that carry them, as reported by AP.
The agreement, one of the last restraints on Russia and the United States' nuclear forces, was set to expire on February 5.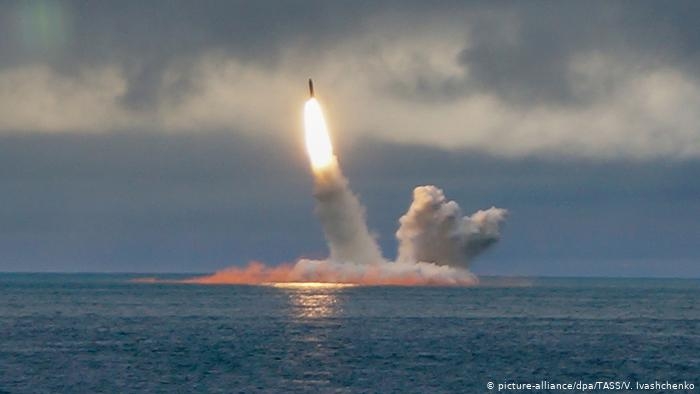 Russia's Borei-class nuclear-powered submarine K-535 Yuri Dolgoruky launches an RSM-56 Bulava ballistic missile in the Barents Sea. (Photo: TASS)
Refusing to give Russia a clean chit, Psaki added that President Joe Biden had "tasked" the US intelligence community with conducting a full assessment of Russian interference in the 2020 election, the Solar Winds cyber breach, Russia's use of chemical weapons against Kremlin critic Alexei Navalny and the alleged bounties on US soldiers in Afghanistan.
She said Biden was committed to holding Russia "to account for its reckless and adversarial actions."
Russia has called for an extension of the nuclear pact for some time but the Trump administration had rejected President Vladimir Putin's call to prolong the treaty for one year unconditionally, describing the notion as a "non-starter."
Twitter locks account of Chinese Embassy in U.S. over 'dehumanization' of Uighurs in tweet
Twitter has locked the account of the Chinese Embassy in the U.S. for a tweet that defended China's policies in the Xinjiang region, which the U.S. social media platform said violated the firm's policy against "dehumanization."
The Chinese Embassy account, @ChineseEmbinUS, tweeted this month that Uighur women were no longer "baby making machines," citing a study reported by state-backed newspaper China Daily.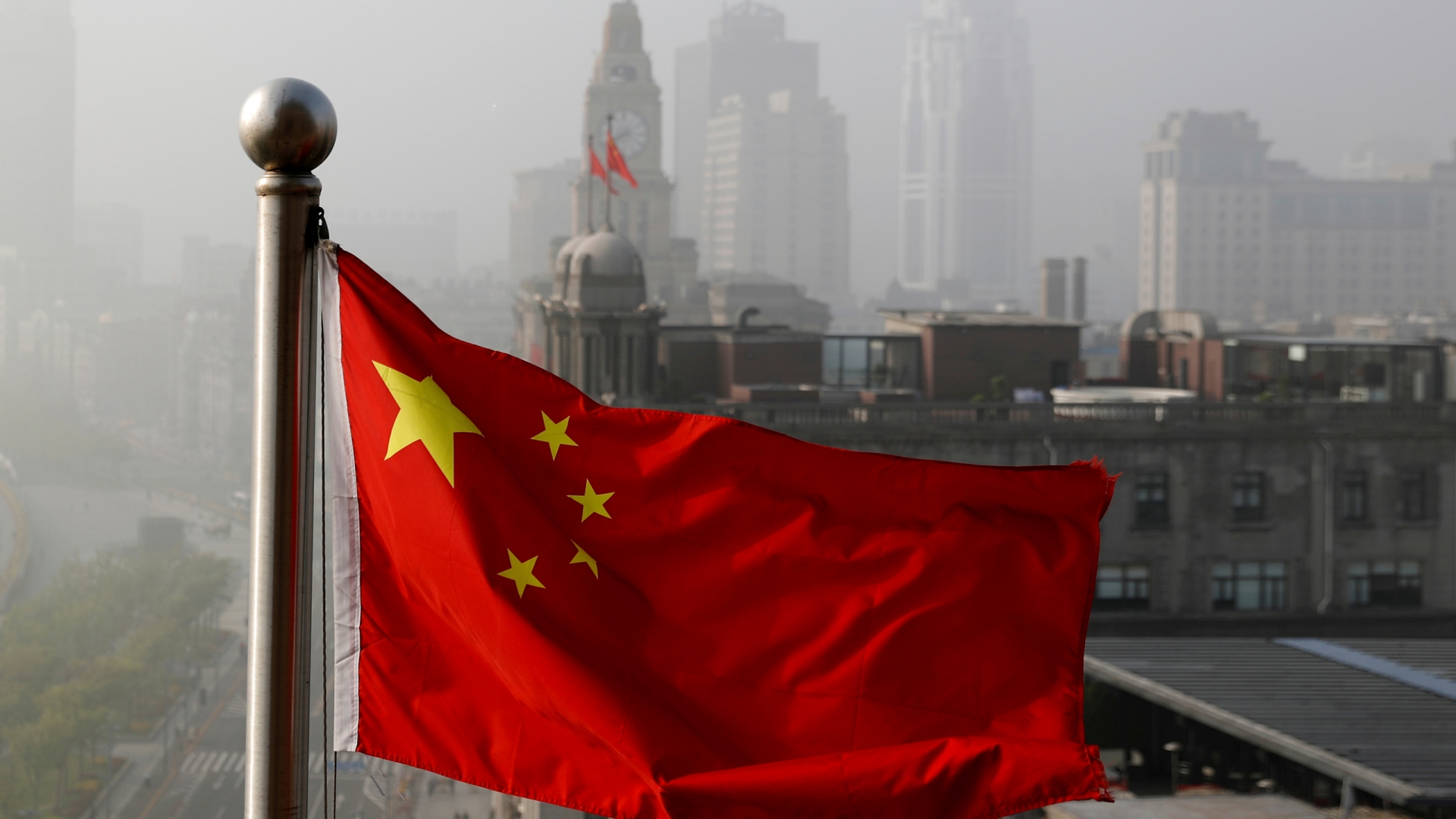 (Photo: WBOY)
The tweet was removed by Twitter and replaced with a label stating that it was no longer available. Although Twitter hides tweets that violate its policies, it requires account owners to manually delete such posts. The Chinese embassy's account has not posted any new tweets since Jan. 9.
The Chinese embassy in Washington did not immediately reply to an e-mailed request for comment. Twitter is blocked in China, according to DW.
The Biden administration did not immediately respond to a request for comment on Twitter's move.
5 killed in blaze at Indian producer of COVID-19 vaccine
At least five people were killed in a fire that broke out Thursday at a building under construction at Serum Institute of India, the world's largest vaccine manufacturer, officials said. The company said the blaze would not affect production of the COVID-19 vaccine.
Murlidhar Mohol, mayor of Pune city in southern Maharashtra state, said five bodies were found in the rubble after the flames were extinguished by firefighters.
The cause of the fire had not been determined and the extent of damage was not immediately clear.
Serum Institue of India's CEO, Adar Poonwala, said he was "deeply saddened" by the loss of life.
The company said the fire was restricted to a new facility it is constructing to increase the production of COVID-19 vaccines and ensure it is better prepared for future pandemics.
It said the fire did not affect existing facilities making COVID-19 vaccines or a stockpile of around 50 million doses.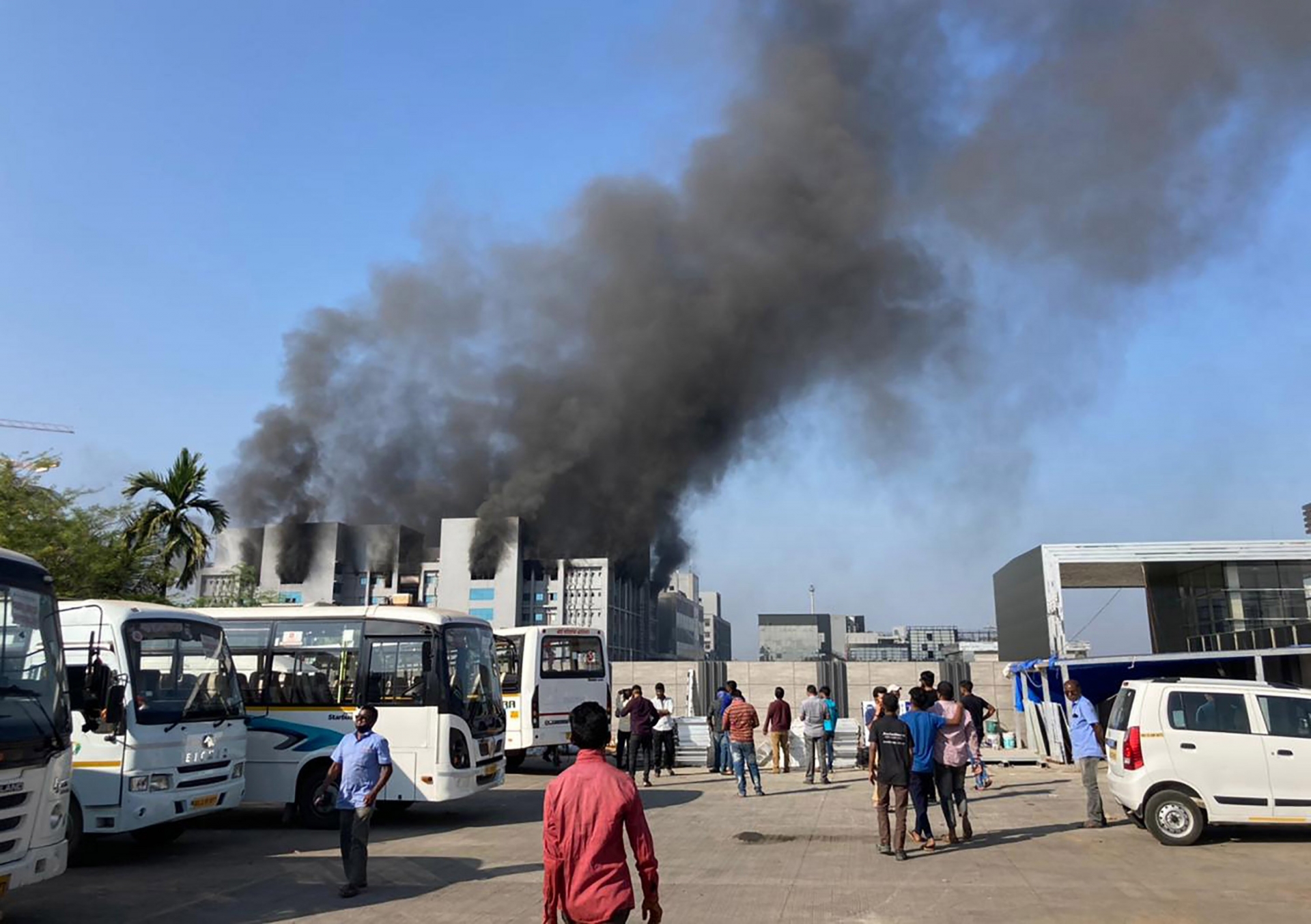 5 have been killed in the blaze (Photo: AP)
Images showed huge plumes of smoke billowing from the building and dozens of company workers in lab suits leaving the compound as firefighters worked to extinguish the blaze.
Serum Institute of India is the world's largest maker of vaccines and has been contracted to manufacture a billion doses of the AstraZeneca/Oxford University vaccine, abc News reported.
Gold price prediction – prices consolidate in middle of range despite decline in claims
Gold prices moved sideways as the dollar consolidated as the dollar moved lower and U.S. yields remained stable. Gold volatility was unchanged, hovering near the 23% range. The increase in yields followed better than expected jobless claims along with strong housing starts.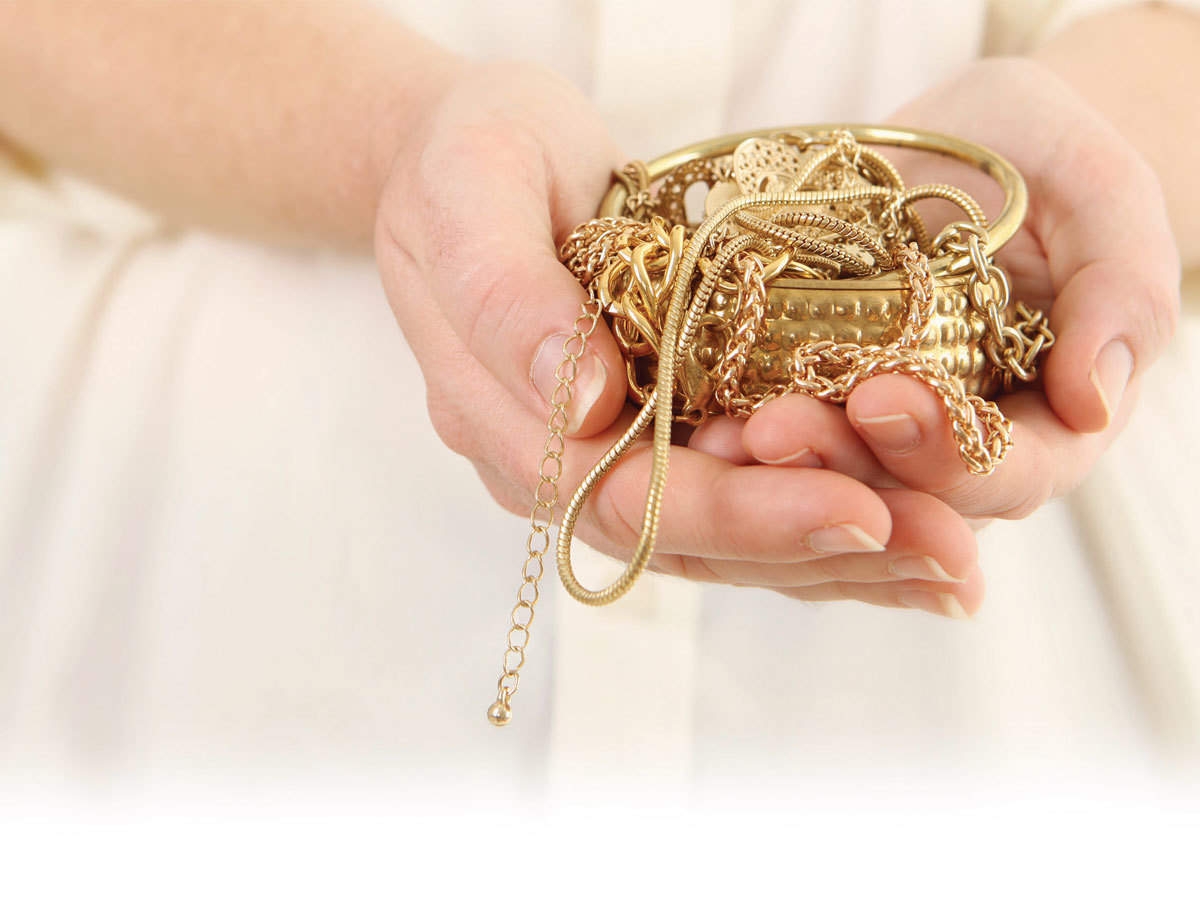 (Photo: Economics Times)
Gold prices consolidated on Thursday and is trading just above support near the 50-day moving average at 1,859. Resistance is seen near an upward sloping trend line that comes in near 1,939. While the trend is more of sideways price action, the 10-day moving average crossed below the 50-day moving average, which means a short-term downtrend is in place. Short-term momentum has reversed and turned positive as the fast stochastic generated a crossover buy signal.
The current reading on the fast stochastic is 36, up from 21 and above the oversold trigger level. Medium-term negative momentum has decelerated as the MACD (moving average convergence divergence) histogram is printing in the red with a rising trajectory, which points to consolidation, according to FX Empire.
Jasmine Le