World breaking news today (January 20): Joe Biden tears up in emotional farewell to Delaware ahead of inauguration
World breaking news today (January 20): Joe Biden tears up in emotional farewell. Meanwhile, Trump doesn't mention Biden in farewell, Thai court gives record 43-year sentence for insulting king, COVID-19 updates and gold prices also make headlines today.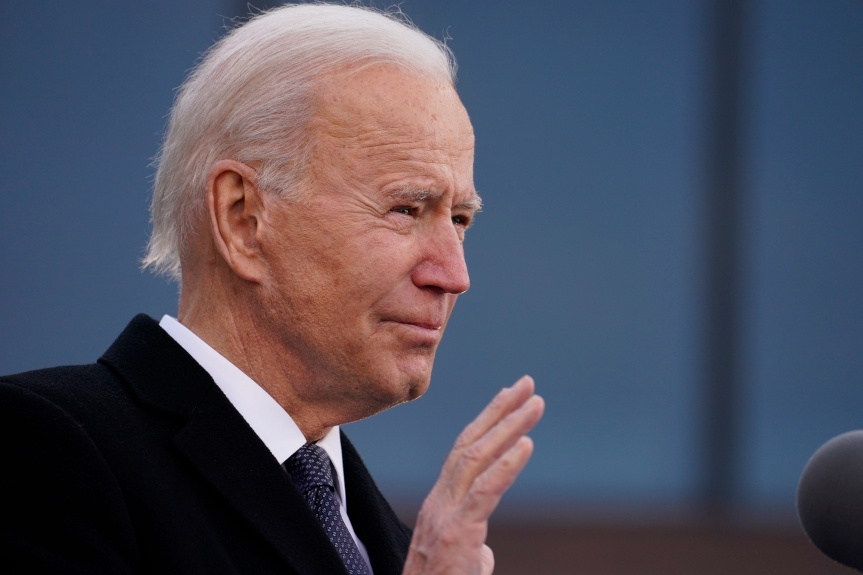 President-elect Joe Biden speaks at the Major Joseph R. "Beau" Biden III National Guard/Reserve Center, Tuesday, Jan. 19, 2021, in New Castle, Del. (Photo: AP)
Joe Biden tears up in emotional farewell to Delaware ahead of inauguration
President-elect Joe Biden delivered a teary-eyed farewell to his home state of Delaware as he prepared to board a plane to Washington, D.C., ahead of his inauguration, Boston Herald reported.
"It's deeply personal that our next journey to Washington starts here, a place that defines the very best of who we are as Americans," Biden, the former No. 2 to President Obama, said from a National Guard building named for his late son.
Going off-script from his prepared remarks, Biden said he only has "one regret" — that Beau Biden, who died of a cancer in 2015, was not at the Major Joseph R. "Beau" Biden III National Guard/Reserve Center with him.
"We should be introducing him as president," Biden said.
Tears stained Biden's cheeks as he spoke, and at one point the president-elect paused to brush one away.
"This is kind of emotional," he said, telling the small crowd who gathered to bid him farewell, "We love you all, you've been there for us in the good and the bad, you never walked away."
Later, he paraphrased Irish novelist James Joyce, saying, "When I die, Delaware will be written on my heart."
Trump doesn't mention Biden in farewell address that glosses over Capitol riot and Covid deaths
President Donald Trump in a prerecorded farewell address touted his record on the economy and foreign policy, while glossing over the Capitol riot that consumed the final weeks of his presidency.
He also failed to mention his successor, Joe Biden, by name. Biden will be inaugurated as the nation's 46th president Wednesday.
Trump's nearly 20-minute speech, which was taped Monday, framed his departure from the White House as the natural conclusion of a job well done, rather than as the consequence of his election loss to Biden.
"We did what we came here to do — and so much more," Trump said in the address.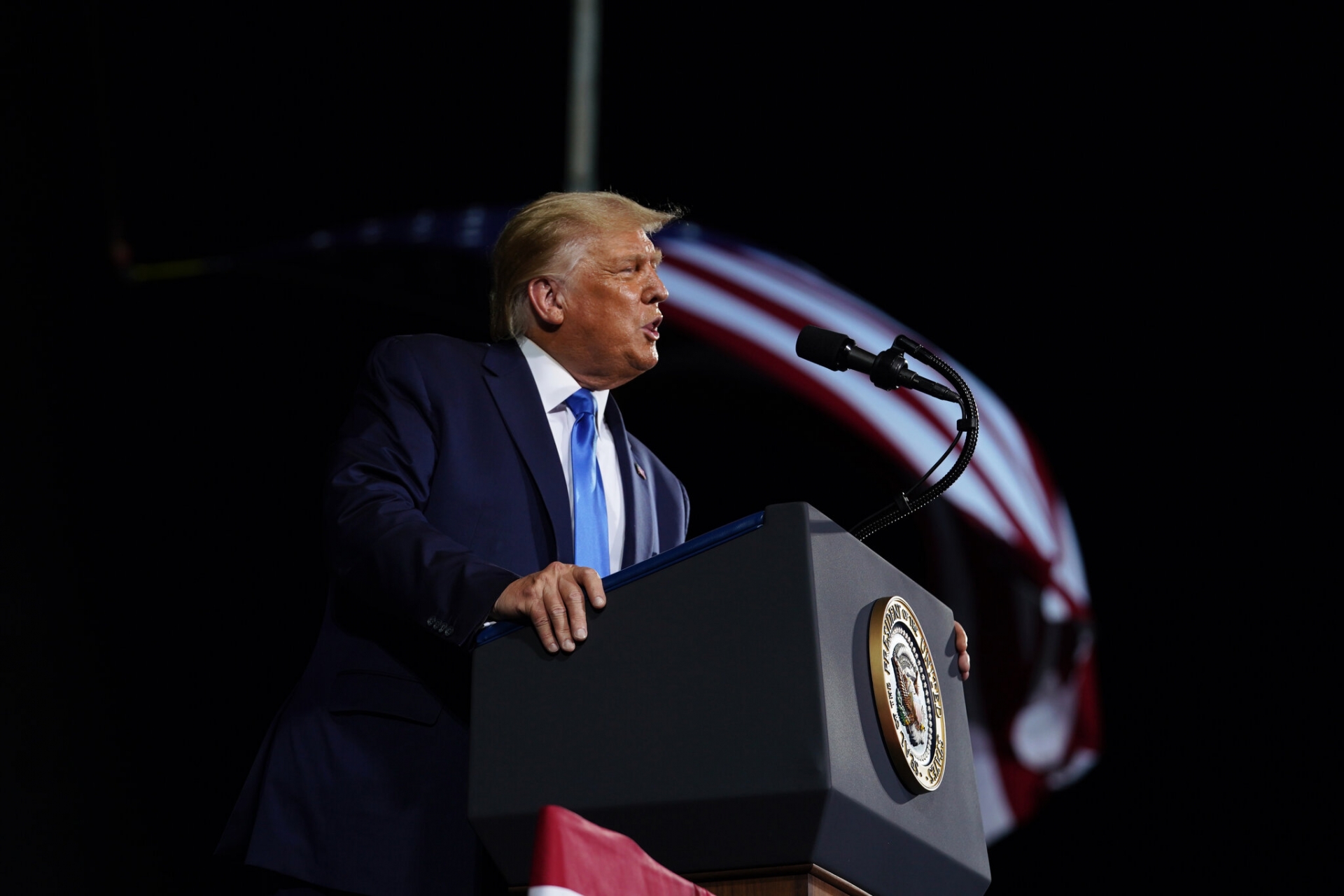 President Donald Trump (Photo: NY Times)
"This week, we inaugurate a new administration and pray for its success in keeping America safe and prosperous. We extend our best wishes, and we also want them to have luck — a very important word," Trump said.
Trump has previously acknowledged that a new administration will take charge on Wednesday, but he has not formally conceded to Biden. Unlike past presidents' farewell speeches, Trump's address makes no specific mention of his successor, according to CNBC.
Thai court gives record 43-year sentence for insulting king
A court in Thailand on Tuesday sentenced a former civil servant to a record prison term of 43 years and six months for breaching the country's strict law on insulting or defaming the monarchy, lawyers said.
The Bangkok Criminal Court found the woman guilty on 29 counts of violating the country's lese majeste law for posting audio clips to Facebook and YouTube with comments deemed critical of the monarchy, the group Thai Lawyers for Human Rights said.
The court initially announced her sentence as 87 years, but reduced it by half because she pleaded guilty to the offenses, the group said.
The sentence, which comes amid an ongoing protest movement that has seen unprecedented public criticism of the monarchy, was swiftly condemned by rights groups.
U.N. Secretary-General Antonio Guterres believes "it's very important that people be allowed to express their right to speak freely," U.N. spokesman Stephane Dujarric said Tuesday.
Violating Thailand's lese majeste law — known widely as Article 112 — is punishable by three to 15 years' imprisonment per count. The law is controversial not only because it has been used to punish things as simple as liking a post on Facebook but also because anyone — not just royals or authorities — can lodge a complaint that can tie up the person accused in legal proceedings for years, said Abc News.
Pandemic could be WHO's Chernobyl moment for reform -review panel
The COVID-19 pandemic could be the catalyst for much-needed reform of the World Health Organization just as the Chernobyl nuclear disaster in 1986 forced urgent changes at the U.N. nuclear agency, an independent review panel said on Tuesday.
According to Reuters, the panel, set up to investigate the global response to the coronavirus, said the WHO is underpowered, underfunded and required fundamental reform to give it the resources it needs to respond more effectively to deadly disease outbreaks.
"We are not here to assign blame, but to make concrete recommendations to help the world respond faster and better in future," the panel's co-chair, former Liberian president Ellen Johnson Sirleaf, told a news briefing.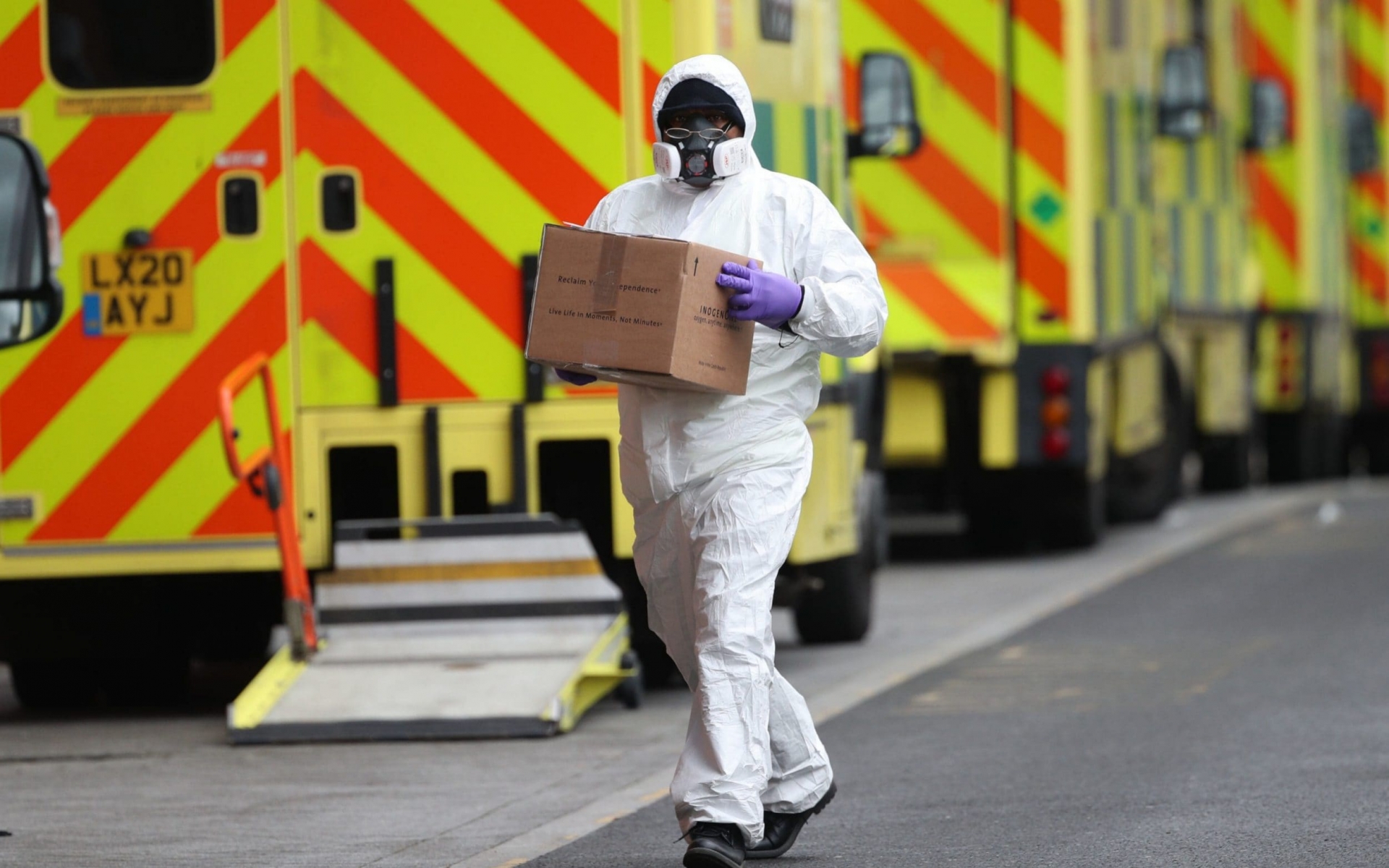 (Photo: UK Telegraph)
The panel's report said earlier that Chinese officials should have applied public health measures more forcefully in January to curb the initial COVID-19 outbreak, and criticised the WHO for not declaring an international emergency until Jan. 30.
At the WHO's Executive Board on Tuesday, China defended its early actions to fight the outbreak in the city of Wuhan and rejected some paragraphs of the panel report as being "inconsistent with the facts".
Gold price forecast – gold markets continue to hang onto 200 day EMA
The gold markets have broken down during the course of the trading session on Tuesday to break down below the 200 day EMA.
Gold markets initially fell during the trading session on Tuesday to break down below the 200 day EMA. However, we have turned right back around to show signs of support, as the 200 day EMA of course attracts a certain amount of attention. That being said, the market has also shown signs of support at the $1800 level. That is a large, round, psychologically significant figure that has attracted attention in the past, so ultimately it is not a huge surprise to see that we have seen this happen.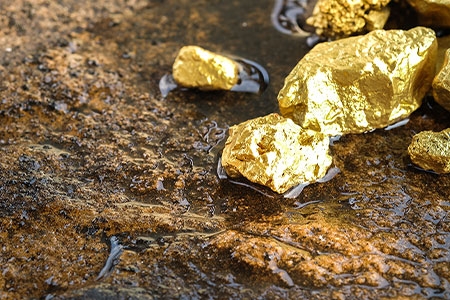 (Photo: Global Mining Review)
The market of course is reacting to the idea of further stimulus coming out the United States, so I think at this point in time it is obvious that people will be paying close attention to Janet Yellen and her testimony in the Senate, and of course what she may or may not be able to loosen monetary policy even further. Stimulus of course is at the forefront of almost everything that happens these days, which should drive up the value of gold over the longer term, FX Empire reported.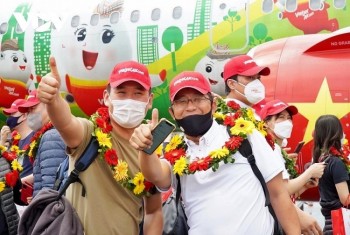 National
Vietnam News Today (Jan. 26): Vietnam reports 15,699 more domestic Covid-19 cases; Vietnam told to reopen to international tourism ahead of SEA Games 31; Germany donates four million more vaccine doses to Vietnam; Vietnam has opportunity to become global leader in renewable energy.