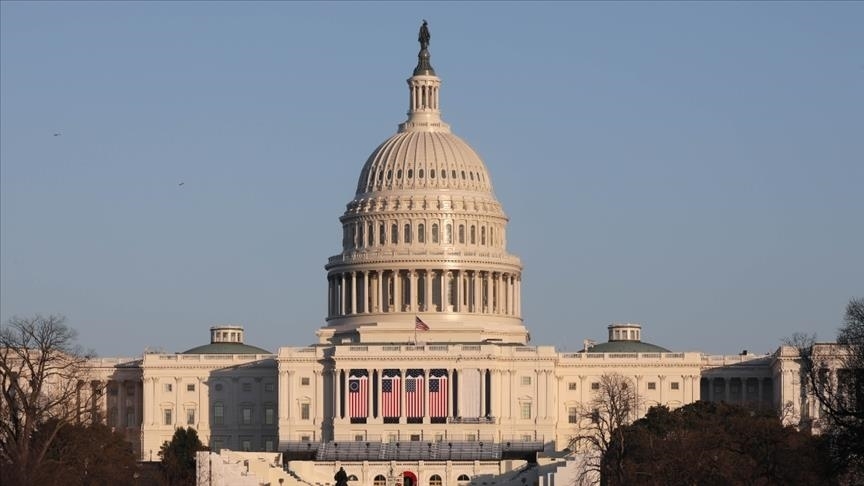 The US Capitol building in Washington, D.C. on Monday went on brief lockdown due to a fire set by a homeless person (Photo: AA)
US Capitol briefly shuts down after nearby fire
The US Capitol building in Washington, D.C. on Monday went on brief lockdown due to a fire set by a homeless person, not violent attacks feared in the runup to inauguration day, Capitol Police said.
As a fire was reported several blocks away from the building under a nearby bridge, lawmakers and other Capitol Hill personnel were informed immediately as smoke could be seen from a distance, AA reported.
They were told to stay inside and stay away from exterior windows and doors.
Washington fire and emergency medical services said on Twitter that they responded to "an outside fire in the 100 block of H St SE that has been extinguished."
There were no injuries, it said, adding: "This accounts for smoke that many have seen."
Later, the fire department said the fire involved a homeless woman burning propane in her tent beneath the freeway, explaining reports of an explosion.
The woman sustained a non-life-threatening injury but refused hospital treatment, instead asking for help from the local Red Cross, the department said
The US Secret Service said on Twitter that there is no threat to the public, and advised people who live, work, or plan to visit the Washington area on inauguration day check the latest road closure map.
Personnel involved in incoming President Joe Biden's inauguration rehearsal also evacuated the area.
Biden to block Trump's plan to lift COVID-19 European travel restrictions
U.S. President-elect Joe Biden plans to quickly extend travel restrictions barring travel by most people who have recently been in much of Europe and Brazil soon after President Donald Trump lifted those requirements effective Jan. 26, a spokeswoman for Biden said.
Trump signed an order Monday lifting the restrictions he imposed early last year in response to the pandemic - a decision first reported Monday by Reuters - after winning support from coronavirus task force members and public health officials.
U.S. President-elect Joe Biden (Photo: Reuters)
Soon after Trump's order was made public, Biden spokeswoman Jen Psaki tweeted "on the advice of our medical team, the Administration does not intend to lift these restrictions on 1/26."
She added that "With the pandemic worsening, and more contagious variants emerging around the world, this is not the time to be lifting restrictions on international travel."
Until Biden acts, Trump's order ends restrictions the same day that new COVID-19 test requirements take effect for all international visitors. Trump is due to leave office on Wednesday, according to Reuters.
Russia expels two Dutch diplomats in retaliatory move
The Russian Foreign Ministry announced Monday it is expelling two Dutch diplomats in response to the "groundless" expulsion of two employees of the Russian embassy in the Netherlands.
The ministry said it summoned Joost Reintjes, charge d'affaires of the Kingdom of the Netherlands in the Russian Federation, to protest against the unjustified decision of the Dutch side to declare two employees of the Russian embassy in the Netherlands "personae non grata" for alleged activities incompatible with their diplomatic status, Xinhua reported.
"This unfriendly and provocative move, as well as a new wave of anti-Russian hysteria, organized by The Hague with the help of pro-government media, demonstrated a lack of common sense and understanding with regard to real problems in the realm of Russian-Dutch relations ... and a tendency that further undermines their foundations," the ministry said in a statement.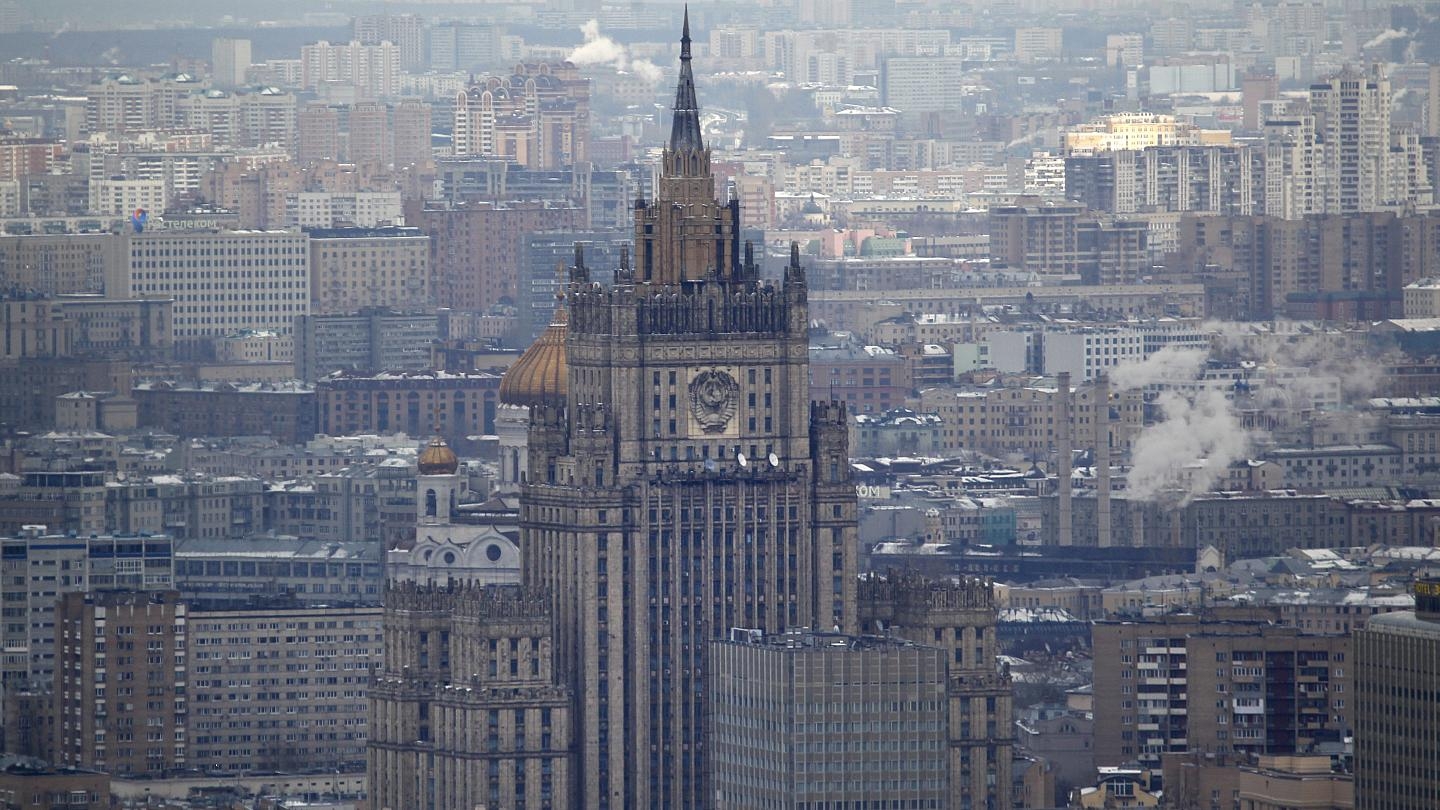 (Photo: Euro News)
Italy PM wins key confidence vote, tougher test on Tuesday
Italian Prime Minister Giuseppe Conte won a crucial confidence vote in the Chamber of Deputies on Monday, hanging on to power after a junior partner quit his coalition and opened a political crisis amid the raging COVID-19 pandemic, as reported by Reuters.
Had he lost the vote, Conte would have been forced to resign.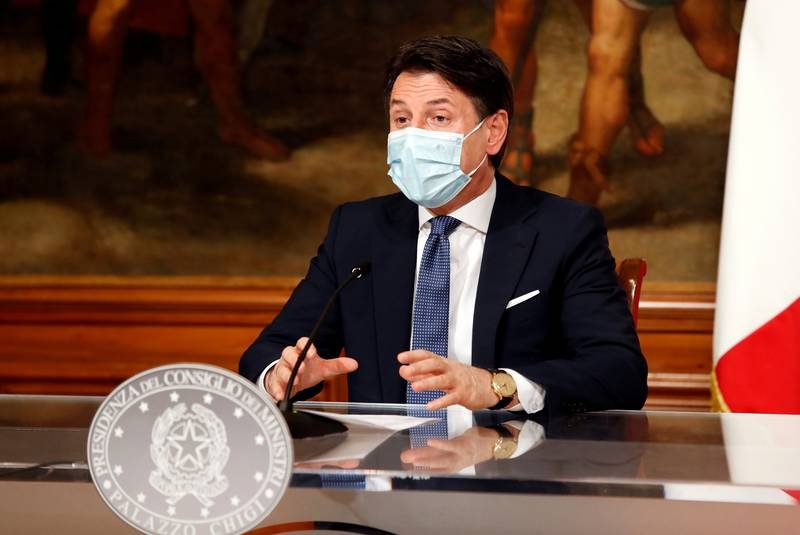 Italian Prime Minister Giuseppe Conte (Photo: Chronicle Herald)
After his appeal to opposition and non-aligned lawmakers to back him following last week's walk-out by former premier Matteo Renzi's Italia Viva party, Conte's government won the lower-house vote by 321 to 259.
The margin was wider than expected and gave the government an absolute majority in the 629-seat chamber.
Conte will face a tougher test on Tuesday in the upper house Senate, where the government had only a slim majority even when Italia Viva was still part of the coalition.
Looking to entice centrist and liberal lawmakers, Conte promised to revamp his policy agenda and shake up his cabinet, saying he wanted to modernise Italy and speed up implementation of a recovery plan for the recession-stricken economy.
Gold price forecast – gold markets find support at 200 day EMA
Gold markets fell significantly on Monday but found buyers near the important $1800 level which coincides nicely with the 200 day EMA.
Gold markets have fallen significantly during the trading session on Monday to kick off the week, but also found a significant amount of support near the $1800 level. By doing so, we ended up turning around to form a nice-looking hammer. The hammer of course is a bullish sign, so if we can break above the top of that we will probably go looking towards the $1860 level which is where we had recently been going back and forth. All things being equal, this is an area that should continue to offer a little bit of support, not only due to the large, round, psychologically significant figure, but the fact that we had bounced from this area previously as well.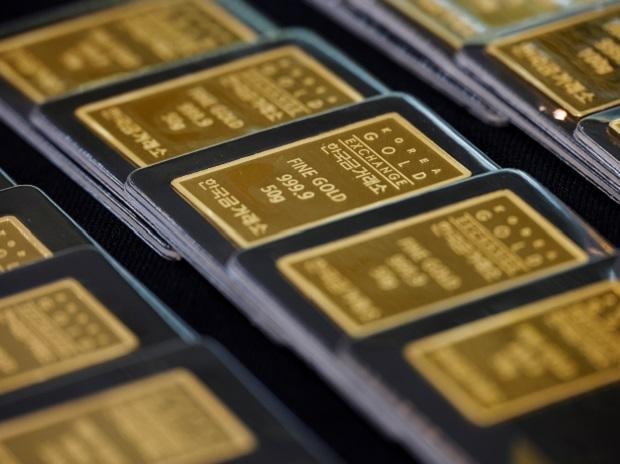 (Photo: Business Standard)
If we did break down below the $1800 level, then we could go looking towards the $1750 level underneath which of course is the bottom of the most significant pullback over the last couple of months. To the upside, I think that we could go looking towards the $1960 level, but it is going to be very choppy between here and there and it of course will have a lot to do with what the US dollar does, so if the US dollar continues to weaken then we may see gold rally significantly, FX Empire said.
Jasmine Le