World breaking news today (June 14): WHO says China should have given more info on COVID origins
World breaking news today (June 14): WHO says can't force China to give more info on COVID origins. Meanwhile, G7 split on reallocating $100 billion IMF funds to COVID-hit nations, new Israeli coalition government poised to end Netanyahu's reign and gold price also make headlines today.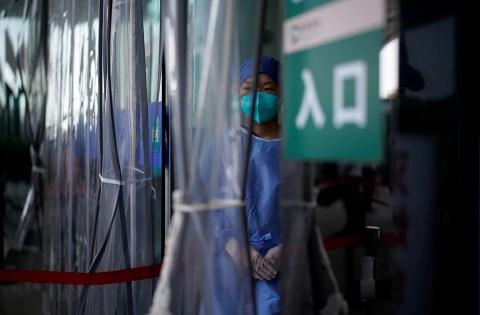 (Photo: Asharq AL-awat)
WHO says can't force China to give more info on COVID origins
A top World Health Organization official has said the WHO cannot compel China to divulge more data on the origins of COVID-19, while adding it will propose studies needed to take understanding of where the virus emerged to the "next level".
Asked by a reporter how the WHO will "compel" China to be more open, Mike Ryan, director of the agency's emergencies programme, said at a news conference that the "WHO doesn't have the power to compel anyone in this regard."
"We fully expect cooperation, input and support of all of our member states in that endeavour," Ryan said on Monday.
There are competing theories that the virus jumped from animals, possibly starting with bats, to humans, or that it escaped from a laboratory in Wuhan, China.
The Wuhan lab leak theory has recently become the subject of renewed public debate after several prominent scientists called for a full investigation into the origins of the virus.
The hypothesis that the virus was accidentally leaked from the lab was largely disregarded by scientists in the early stages of the coronavirus outbreak. China has repeatedly denied that the lab was responsible for the outbreak.
Members of a WHO team that visited China earlier this year hunting for COVID-19's origins have said they did not have access to all data, driving continued debate about the country's transparency.
Former US President Donald Trump and his supporters have consistently amplified conspiracy theories that China deliberately leaked the virus.
Then-US Secretary of State Mike Pompeo insisted last year that there was "significant evidence" that the virus came from the lab, while releasing no proof and acknowledging that there was no certainty, as reported Al Jazeera.
G7 split on reallocating $100 billion IMF funds to COVID-hit nations
Group of Seven leaders were trying to resolve differences over a proposal to reallocate $100 billion from the International Monetary Fund's warchest to help countries struggling to cope with the COVID-19 crisis.
An almost final version of the G7 communique seen by Reuters showed Germany and Italy had yet to back the inclusion of the $100 billion figure in the final statement by leaders.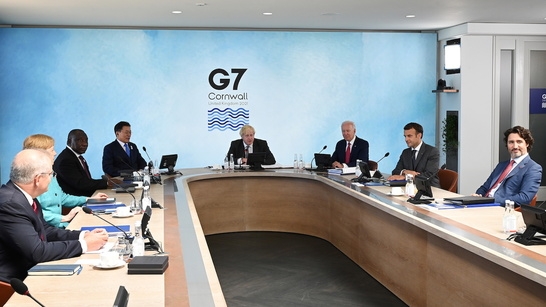 (Photo: Rappler)
The IMF's members agreed in April to a $650 billion increase in IMF's Special Drawing Rights and the G7 countries are considering whether to reallocate $100 billion of their rights to help poor countries fight the COVID pandemic.
SDRs are the IMF's reserve asset, and are exchangeable for dollars, euros, sterling, yen and Chinese yuan or renminbi. Member states can loan or donate their SDR reserves to other countries for their use.
The head of the IMF, Kristalina Georgieva, told reporters on the sidelines of the summit that she had been heartened by the G7's support for the plan and that she expected a clear indication later on how best to proceed, adding that the $100 billion target had been in discussion, according to Reuters.
New Israeli coalition government poised to end Netanyahu's reign
Israeli lawmakers are to vote Sunday on a "change" coalition government of bitter ideological rivals united by their determination to banish Prime Minister Benjamin Netanyahu from power.
The crunch Knesset vote will either terminate the hawkish premier's uninterrupted 12-year tenure or return Israel to a stalemate likely to trigger a fifth general election since 2019.
Netanyahu, who is battling a clutch of corruption charges in an ongoing trial he dismisses as a conspiracy, has pushed Israeli politics firmly to the right over the years.
On Saturday night, around 2,000 protesters rallied outside the 71-year-old's official residence to celebrate what they believe will be his departure from office.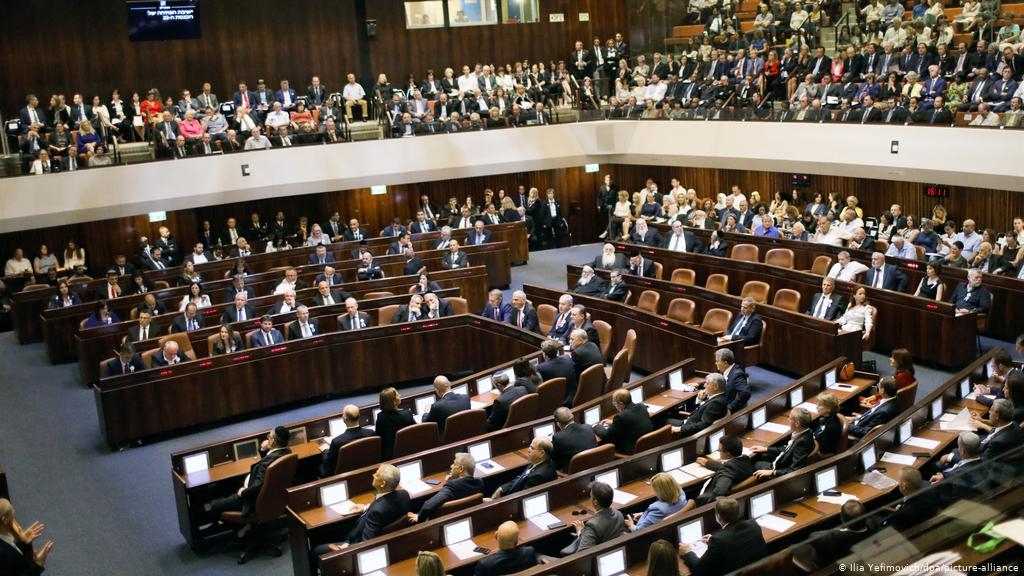 (Photo: DW)
"For us, this is a big night and tomorrow will be even a bigger day. I am almost crying. We fought peacefully for this (Netanyahu's departure) and the day has come," said protester Ofir Robinski.
A fragile eight-party alliance, ranging from the right-wing Jewish nationalist Yamina party to Arab lawmakers, was early this month cobbled together by centrist politician Yair Lapid.
On Friday, all coalition agreements had been signed and submitted to the Knesset secretariat, Yamina announced, a moment party leader Naftali Bennett said brought "to an end two and a half years of political crisis".
But the ever-combative Netanyahu has tried to peel off defectors that would deprive the nascent coalition of its wafer thin legislative majority, France 24 reported.
At least 12 dead and hundreds injured after gas explosion in central China
At least 12 people were killed and 39 seriously injured Sunday after a gas line explosion tore through a residential neighborhood in central China.
Responders to the early morning blast in the Hubei province city of Shiyan sent more than 150 people to hospital, according to a statement on the city's official social media channel.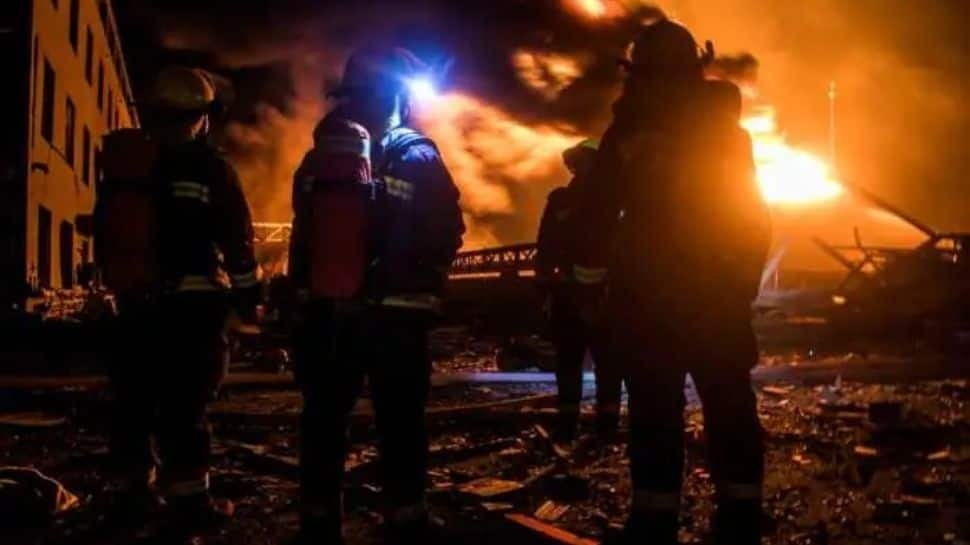 (Photo: New Indian Life)
The statement said rescue efforts were continuing but gave no word on the cause of the explosion.
Stall keepers and customers buying breakfast and fresh vegetables at a food market were the major victims when the explosion hit shortly after 6 a.m., according to state media reports.
Photos showed rescuers climbing over broken concrete slabs to reach those trapped inside.
The blast appeared similar to one that occurred in the northeastern port of Qingdao in 2013, in which 55 people were killed when underground pipelines ripped open following a leak, according to NBC News.
Gold price forecast – gold upside test as US rates drop
US CPI rising to 5%, above expectations of 4.7% received a mere shrug of the shoulders from markets. The release did little to stem the decline in US yields with the 10yr now at the lowest level since early March, highlighting just how short the market is of USTs as bond vigilantes feel the squeeze. However, looking under the hood, CPI had once again been boosted by transitory factors with used cars and trucks up a sizeable 7.3% on the month (29.7% Y/Y), which will likely reinforce the Fed's message that they will remain patient with the inflation spike seen as temporary.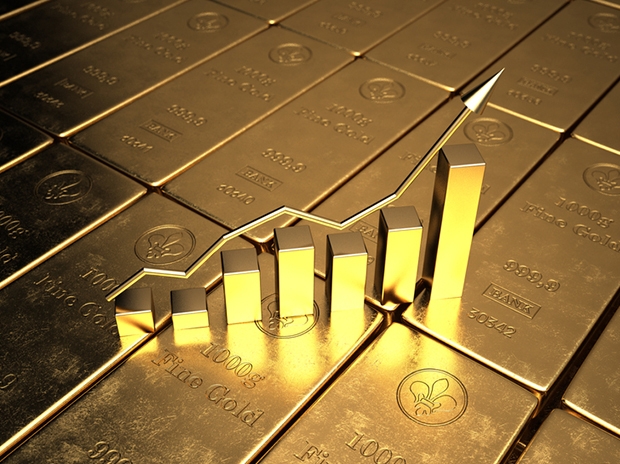 (Photo: Business Standard)
In light of the pullback in US yields, in particular real yields, gold prices are once again hovering around the 1900 level. However, as volatility remains subdued, chances of a break out are somewhat limited and thus a combination of falling real yields and a softer USD would be needed to challenge the May high (1916). For now, a narrow range looks set to persist for the precious metal, according to Daily FX.