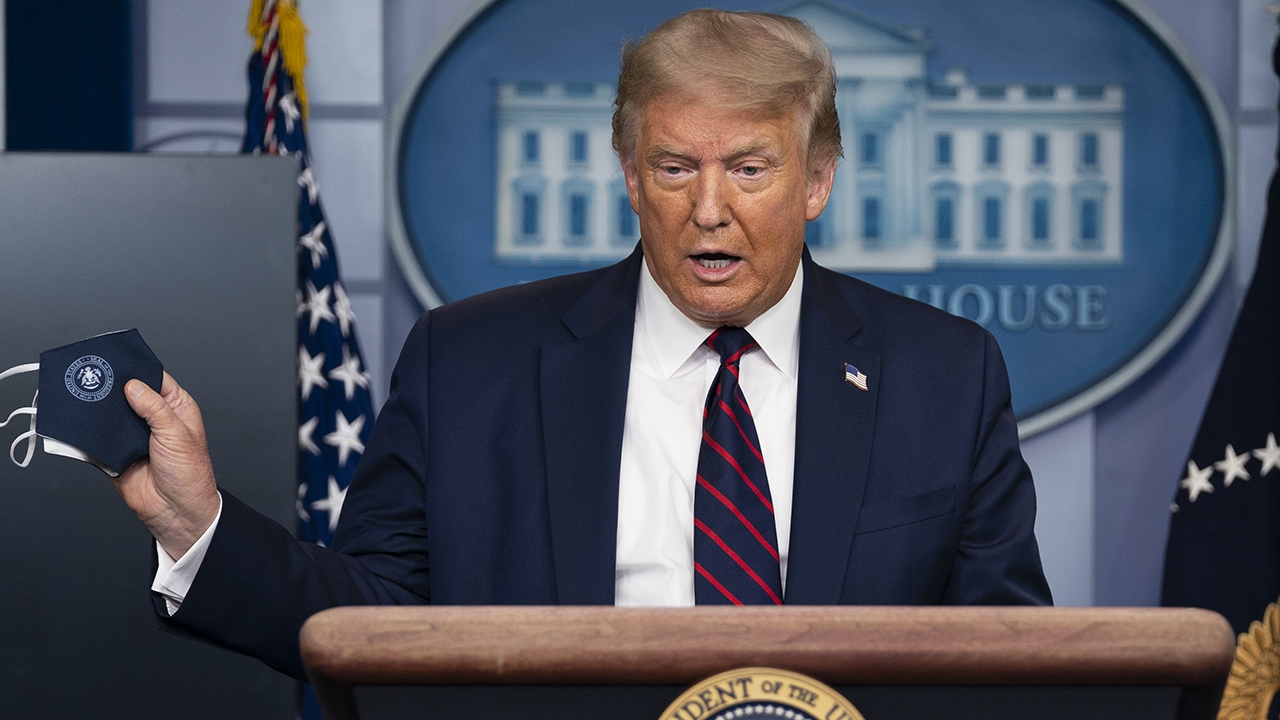 "I've been tested totally negative," Trump said in an audio message his campaign posted on YouTube. (Photo: WWCP)
Trump tells supporters he's 'tested totally negative' for coronavirus
"I've been tested totally negative," Trump said in an audio message his campaign posted on YouTube. "I'm going to be out in Florida tomorrow, working very hard because this is an election we have to win."
Despite Trump's claim that he has tested negative for the virus, the White House has not released any information since Conley sent out a memo on Saturday saying the president was no longer at risk of transmitting the coronavirus. Conley did not, however, say explicitly whether Trump had tested negative for it.
A person can be symptom free and not be a risk of transmitting the virus to others and yet can still have the coronavirus in their system.
The president's comments to supporters came just hours after trump spoke on Fox News' "Sunday Morning Futures" where he told host Maria Bartiromo that he was "immune" from the virus.
"I'm immune," Trump said." "The president is in very good shape to fight the battles."
Some medical experts have been skeptical that Trump could be declared free of the risk of transmitting the virus so early in the course of his illness. Just 10 days since an initial diagnosis of infection, there was no way to know for certain that someone was no longer contagious, they said.
His return to full-fledged rallies will be in Florida on Monday, a comeback that comes with the president facing stubborn deficits in the polls. The Trump campaign and White House has not indicated that any additional safety measures will be taken to prevent the transmission of the virus among those traveling on Air Force One, at the event site or at rallies scheduled for Pennsylvania and Iowa later in the week, Fox News reported.
IAEA chief says Iran does not have enough uranium to make atomic weapon
Iran does not at this stage have enough enriched uranium to make one nuclear bomb under the UN atomic watchdog's official definition, the agency's head told an Austrian paper.
"The Iranians continue to enrich uranium, and to a much higher degree than they have committed themselves to. And this amount is growing by the month," International Atomic Energy Agency head Rafael Grossi told Die Presse in an interview published on its website on Saturday.
Asked about how long Iran would need to build a nuclear weapon – the so-called "breakout time", he said:
"In the IAEA we do not talk about breakout time. We look at the significant quantity, the minimum amount of enriched uranium or plutonium needed to make an atomic bomb. Iran does not have this significant quantity at the moment."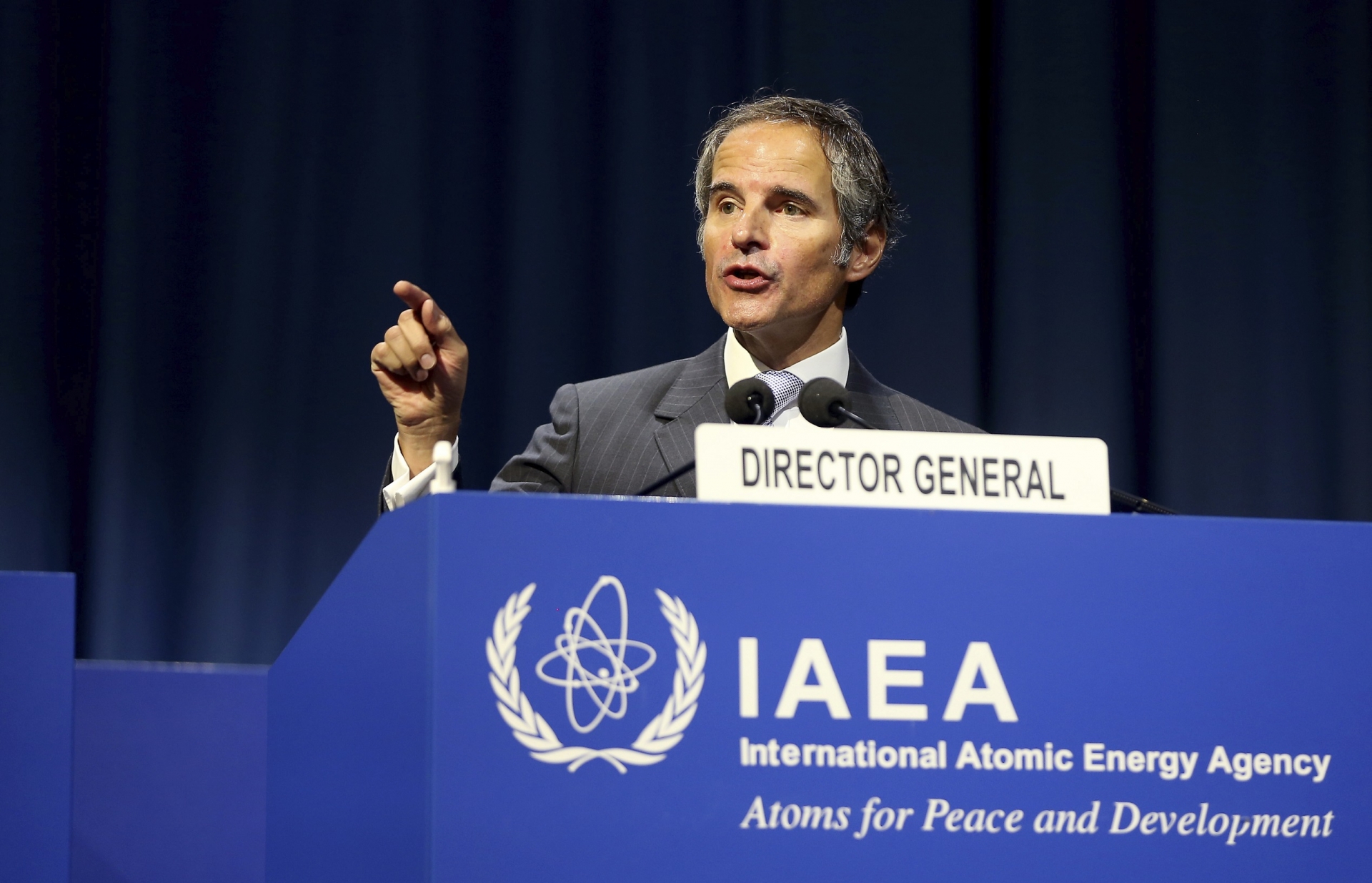 IAEA chief says Iran does not have enough uranium to make atomic weapon (Photo: i24News)
Iran denies ever having had a nuclear weapons program, saying its nuclear program is purely for energy purposes.
The IAEA defines "significant quantity" as the approximate amount of nuclear material for which the possibility of manufacturing a nuclear explosive device cannot be excluded.
The most recent quarterly IAEA report on Iran last month said it had 2,105.4 kg of enriched uranium, far above the 202.8 kg limit in a 2015 deal with big powers but a fraction of the enriched uranium it had before the accord.
20 killed on temple trip in Thailand as bus, train collide
As reported by CNN, a bus heading to a Buddhist temple collided with a train in central Thailand on Sunday, killing at least 20 people dead and injuring 30, authorities said.
The accident took place at 8:05 a.m. (0105 GMT) near the Khlong Kwaeng Klan railway station 63 km (40 miles) east of Bangkok, said Maitree Tritilanon, governor of Chachoengsao province, where the crash occurred.
A tour bus carrying some 60 factory workers on their way to a Buddhist ceremony at a temple was crossing a railway track when it was hit by a freight train headed to the capital from the east of the country.
The bus was flipped on its side and the top ripped off, with debris and metal scattered around the accident area, images from rescue workers showed. The train remained on the rails.
Governor Maitree said the crossing has an alarm but no barrier to block traffic when a train is coming. He said the province will install speed bumps and barriers as well as cut down trees near the crossing to improve visibility.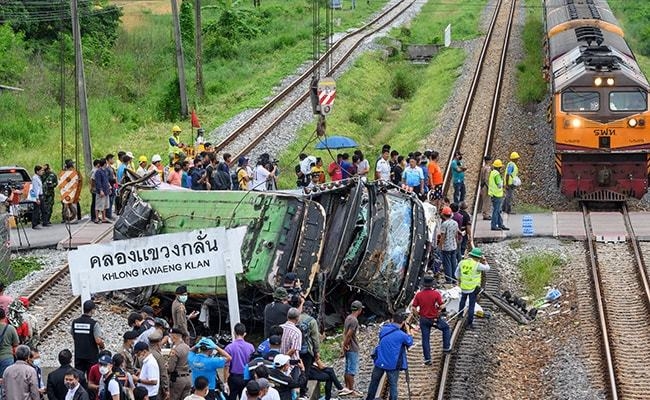 At the scene of the accident (Photo: Cricket)
Gold prices today at Rs 53,970 per 10 gm, silver trends at Rs 62,910 a kg
Gold prices today fell to Rs 53,970 from Rs 53,960 per 10 gm, while silver was trending at Rs 62,910 per kg, according to the Good Returns website.
Gold jewellery prices vary across India, the second-largest consumer of the metal, due to excise duty, state taxes, and making charges.
In New Delhi, the price of 22-carat gold remained at Rs 49,610 per 10 gm, and in Chennai, it climbed to Rs 48,820. In Mumbai, the rate was Rs 49,550 according to the Good Returns website.
The price of 24-carat gold in Chennai was Rs 52,250 per 10 gm.
On the MCX, October gold futures jumped 1.28 per cent to Rs 50,817 per 10 gm, while silver December futures were at Rs 62,884 per kg.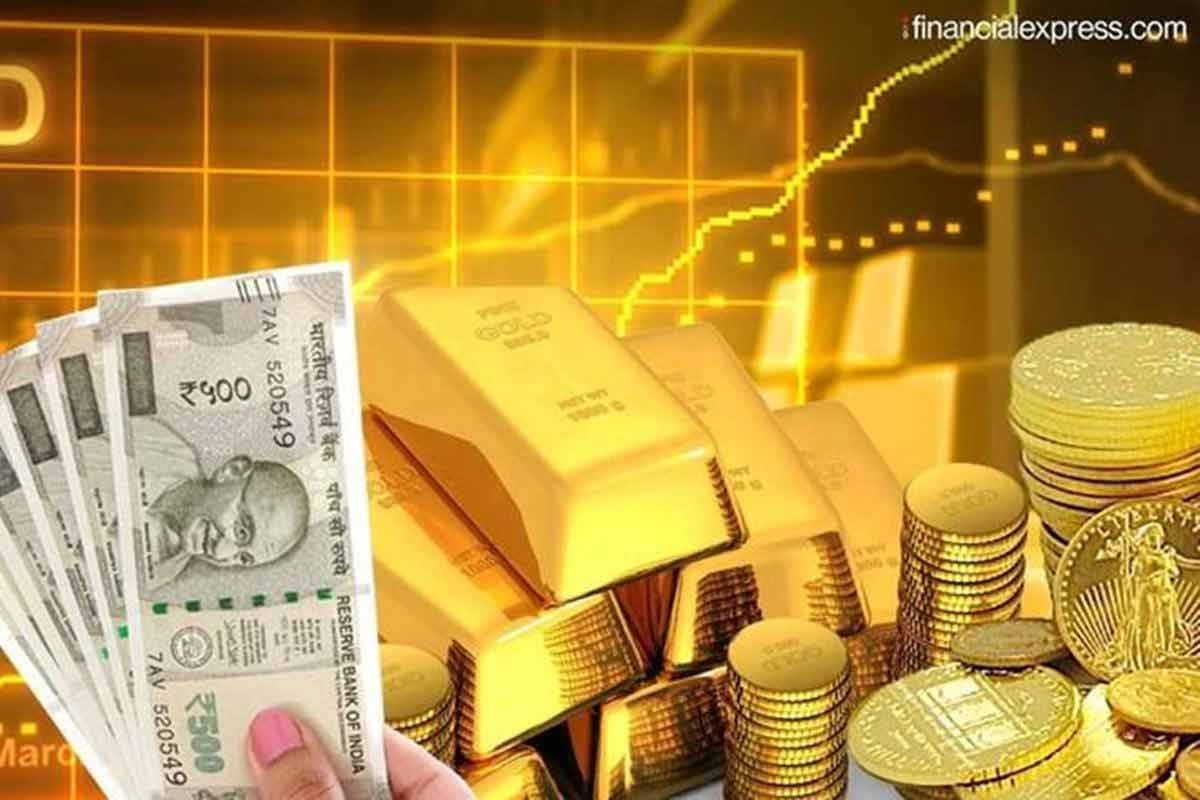 (Photo: Financial Express)
In a bid to improve its functioning, the Reserve Bank has decided to move to the Next Generation Treasury Application (NGTA) for managing the country's foreign exchange and gold reserves.
The NGTA, according to the RBI, would be a web-based application providing scalability, maneuverability and flexibility to introduce new products and securities, besides supporting multi-currency transactions and settlements.
Jasmine Le