World breaking news today (October 8): Medical journal calls for Donald Trump administration's removal over coronavirus
World breaking news today (October 8): Medical journal calls for Trump administration's removal over coronavirus, U.S. warns China against Taiwan attack, stresses U.S. 'ambiguity', Russia explosion and fire at munitions depot and gold price also make headlines today.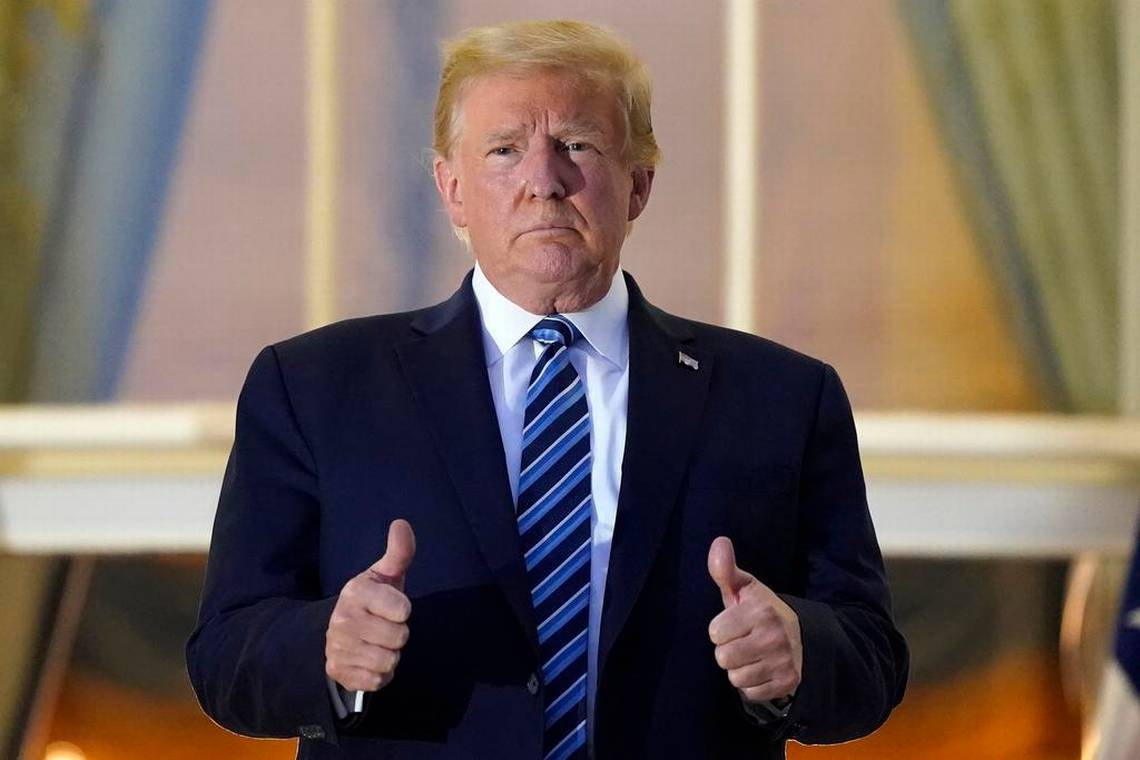 The New England Journal of Medicine says President Donald Trump's administration should be voted out of office (Photo: Washington Post)
Medical journal calls for Donald Trump administration's removal over coronavirus
The New England Journal of Medicine says President Donald Trump's administration should be voted out of office. In a jab at Kamala Harris, Vice President Mike Pence's campaign said it had set aside a ticket for dead rapper Tupac Shakur at the debate Wednesday, according to Bloomberg.
In an editorial titled "Dying in a Leadership Vacuum," the journal's editors say U.S. leaders "have taken a crisis and turned it into a tragedy." While it doesn't explicitly endorse Biden, the editorial clearly ascribes blame to the Trump administration and calls for a change of government.
"When it comes to the response to the largest public health crisis of our time, our current political leaders have demonstrated that they are dangerously incompetent," the editors wrote. "We should not abet them and enable the deaths of thousands more Americans by allowing them to keep their jobs."
The editorial itemizes failures that it says are of "astonishing" magnitude, comparing the U.S. response to those of countries that implemented early testing and were able to contain the virus.
"Our current leaders have undercut trust in science and in government, causing damage that will certainly outlast them," the editorial says. "Instead of relying on expertise, the administration has turned to uninformed 'opinion leaders' and charlatans who obscure the truth and facilitate the promulgation of outright lies.
U.S. warns China against Taiwan attack, stresses U.S. 'ambiguity'
According to Reuters, the U.S. national security adviser warned China on Wednesday against any attempt to take Taiwan by force, saying amphibious landings were notoriously difficult and there was a lot of ambiguity about how the United States would respond.
Robert O'Brien told an event at the University of Nevada in Las Vegas that China was engaged in a massive naval buildup probably not seen since Germany's attempt to compete with Britain's Royal Navy prior to World War One.
O'Brien was referring to a long-standing U.S. policy of "strategic ambiguity" on the question of whether it would intervene to protect Taiwan, which China considers its province and has vowed to bring under its control, by force if necessary.
The United States is required by law to provide Taiwan with the means to defend itself, but it has not made clear whether it would intervene militarily in the event of a Chinese attack, something that would likely lead to a much broader conflict with Beijing.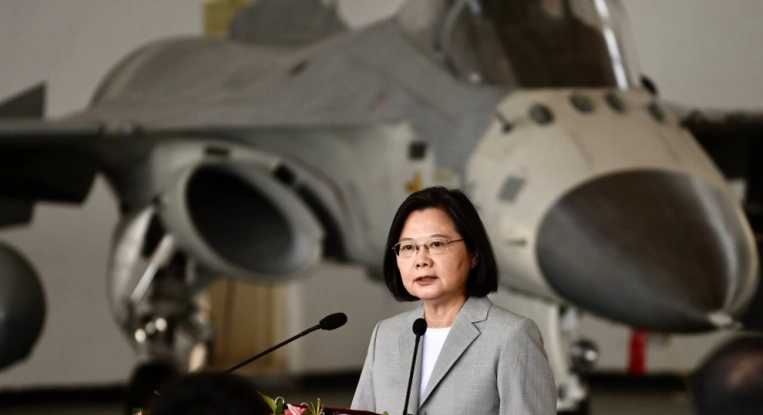 Taiwan's President Tsai Ing-wen speaks in front of a domestically-produced F-CK-1 Indigenous defence fighter jet during a visit to Penghu Air Force Base on Magong island last month (Photo: AFP)
O'Brien's comments come at a time when China has significantly stepped up military activity near Taiwan and when U.S.-China relations have plunged to the lowest point in decades in the run-up to President Donald Trump's Nov. 3 re-election bid.
"You can't just spend 1% of your GDP, which the Taiwanese have been doing - 1.2% - on defense, and hope to deter a China that's been engaged in the most massive military build up in 70 years," he said.
Taiwan needed to "turn themselves into a porcupine" militarily, he said, adding: "Lions generally don't like to eat porcupines."
On Tuesday, the senior U.S. defense official for East Asia called Taiwan's plan to boost defense spending by $1.4 billion next year insufficient.
Russia explosion and fire at munitions depot sends 2,000 fleeing
Russia has evacuated more than 2,000 people from nearby villages after a wildfire set off explosions at a munitions depot in the Ryazan region south-east of Moscow, officials said.
More than 400 firefighters were battling into the evening on Wednesday to extinguish a blaze that broke out at the depot that day, with the authorities saying five people were injured but there were no deaths.
The fire was sparked by a wildfire in dry grass nearby, the emergencies ministry said, causing munitions to explode.
Flames and huge clouds of smoke rose up to the sky above the depot, which reportedly contained 75,000 tonnes of munitions.
An investigative committee said it had opened a criminal inquiry into potential breaches of rules on handling weapons.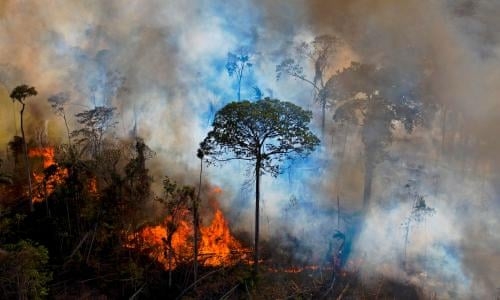 (Photo: The Guardian)
The emergencies ministry said late on Wednesday that it had sent additional firefighters from the Moscow region and was using equipment including a fire-fighting train. The emergencies minister, Yevgeny Zinichev, travelled to the scene.
The regional governor, Nikolai Lyubimov, described the situation as "complex" but said in a statement in the evening: "The worst is behind us, the situation is under control."
The emergency ministry said it evacuated more than 2,300 residents living within a five-kilometre radius of the fire and nearby highways were closed.
Such accidents are relatively common in Russia due to large amounts of old munitions remaining in storage, as reported by The Guardian.
Gold price prediction: prices rebound as the dollar slips
Gold prices rebounded slightly on Wednesday following Tuesday's slide US dollar moved lower but treasury yields continued to rise. Mortgage applications to purchase a home declined in the latest week despite lower mortgage rates. Gold was buoyed by riskier assets which rebounded on Wednesday following a flip flop by President Trump on a new stimulus bill. Gold implied volatility remains stable hovering near the 22 levels, well above the 2020 lows near 10, but well below the 2020 highs near 36.
Gold prices moved higher rebounding slightly from Tuesday slide. Prices are hovering just under resistance near the 10-day moving average at 1,887. Additional resistance is seen near the 50-day moving average at 1,941. Support is seen near the September lows at 1,848.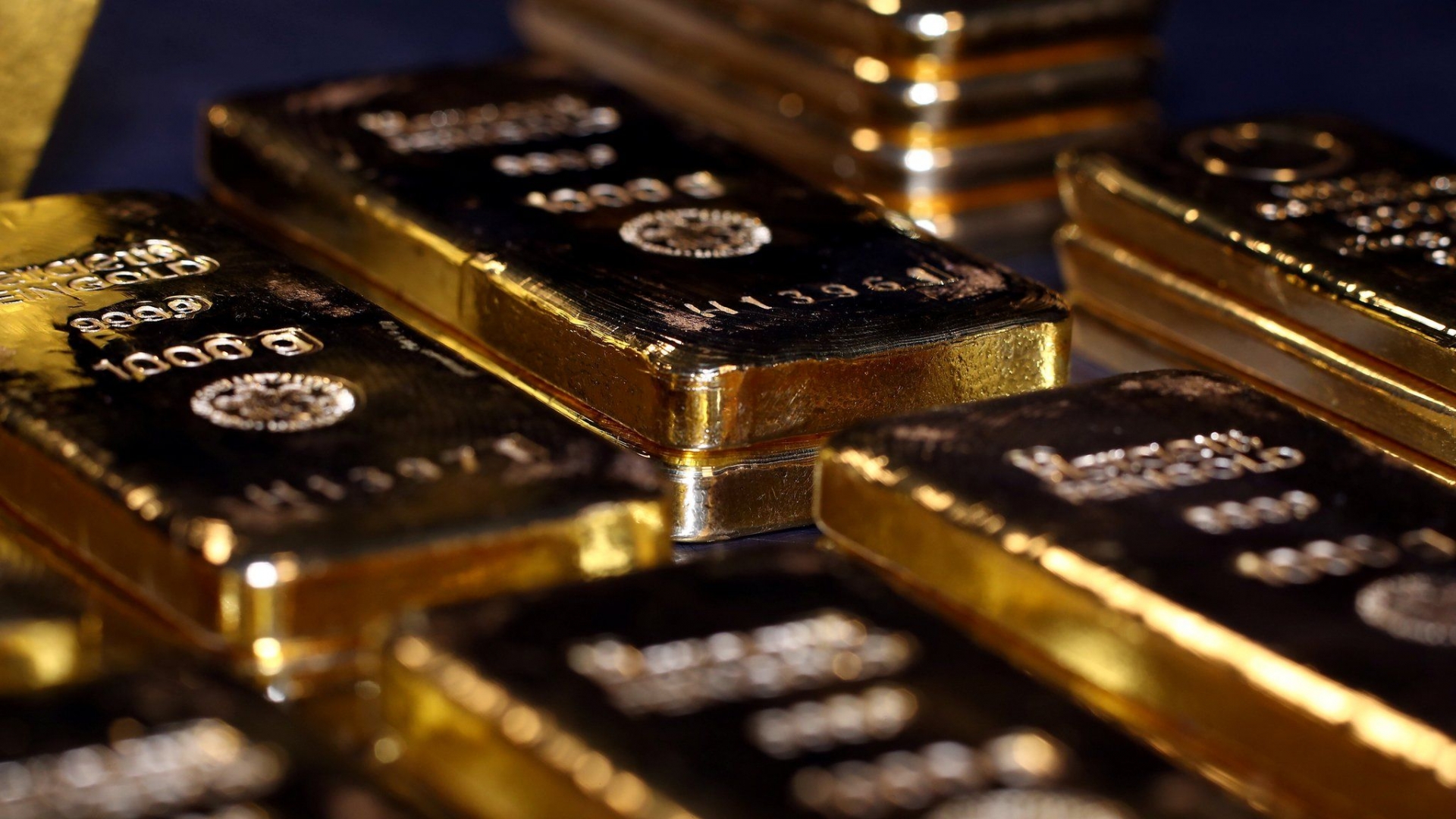 (Photo: BBC)
Medium-term momentum has turned positive as the MACD (moving average convergence divergence) generated a crossover buy signal. This occurs as the MACD line (the 12-day moving average minus the 26-day moving average) crosses above the MACD signal line. Short-term momentum has turned negative as the fast stochastic generated a crossover sell signal in the middle of the neutral range. Prices continue to remain rangebound, FX Empire reported.