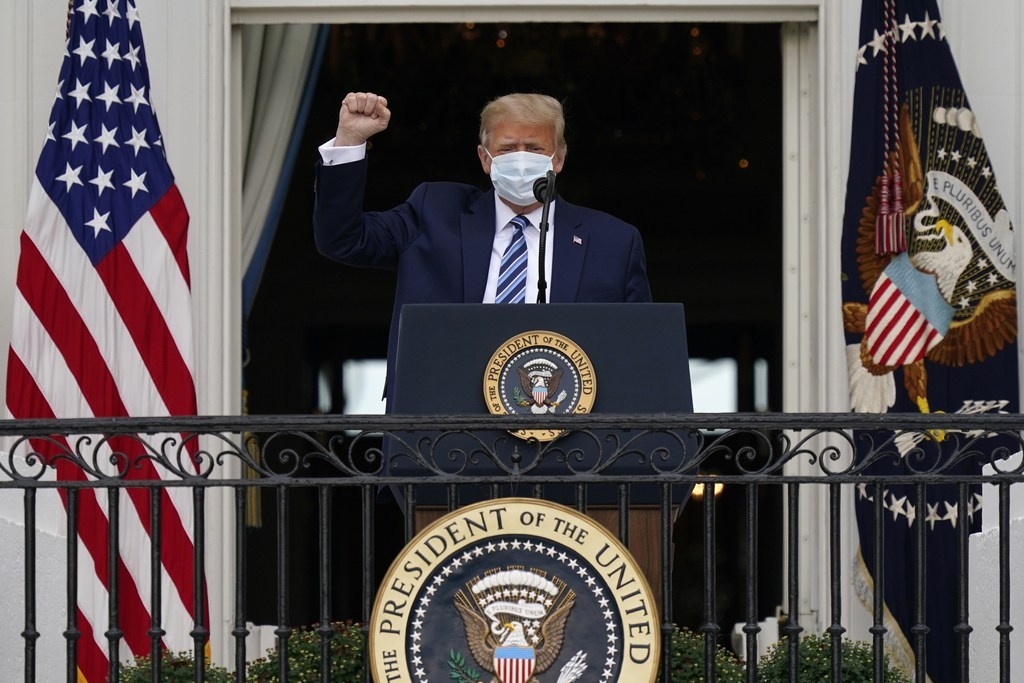 President Donald Trump on Saturday made his first public appearance since returning to the White House after being treated for the coronavirus (Photo: Bangor Daily News)
President Trump makes first public appearance since his hospitalization for Covid-19
President Donald Trump on Saturday made his first public appearance since returning to the White House after being treated for the coronavirus. The White House has refused to declare that he is no longer contagious, and the gathering of hundreds of people on the South Lawn went ahead despite the guidance of public health officials.
Trump delivered an address on his support for law enforcement from the Blue Room balcony to a friendly crowd. The president wore a mask as he walked out for the speech but took it off to make his remarks. He received an enthusiastic response from his supporters, TIME reported.
"I'm feeling great," said Trump, who said he was thankful for their good wishes and prayers as he recovered.
Trump is also priming for a Florida rally on Monday and campaign events in Iowa and Pennsylvania later in the week.
Trump appeared healthy, though perhaps a little hoarse, during the 18-minute speech that was intended to send the message that he's back and ready to resume his battle for reelection.
Before the speech, White House officials said they had no information to release on whether the president was tested for COVID-19, meaning he made his first public appearance without the White House verifying that he's no longer contagious.
Tens of thousands call for PM Benjamin Netanyahu to resign
Tens of thousands of Israelis calling on Prime Minister Benjamin Netanyahu to resign demonstrated across the country Saturday evening, saying he is unfit to rule while on trial for corruption charges and accusing him of mismanaging the nation's coronavirus crisis, as reported by Euronews.
Protesters gathered at hundreds of locations across the country due to a nationwide lockdown that has barred them from protesting at the usual site outside Netanyahu's official residence in Jerusalem.
The current lockdown regulations allow people only to gather within one kilometer (less than a mile) of their home.
The largest gathering at Habima Square in central Tel Aviv drew thousands of protesters, who blew horns and pounded on drums and tambourines.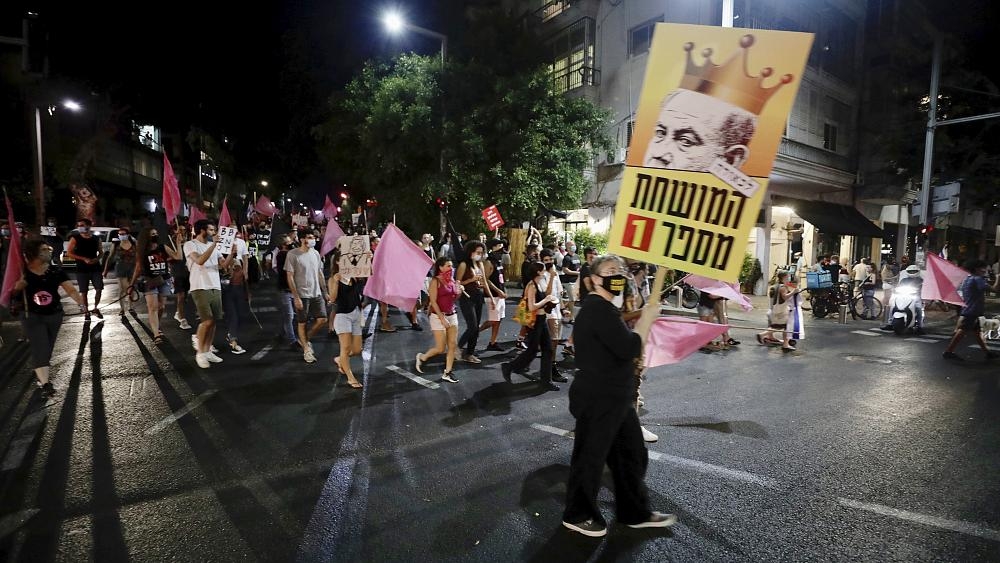 Locals take to the street to call for PM's resignation (Photo: EuroNews)
The protesters waved pink and black flags symbolizing various grassroots protest movements. Some of the banners, using Netanyahu's nickname, said: "Bibi, you are destroying my future." Others read "Go!"
Police reported clashes with the protesters in Tel Aviv and Jerusalem.
Netanyahu is on trial for fraud, breach of trust and accepting bribes for his role in a series of scandals, and the demonstrators have staged weekly gatherings for the past four months demanding that he step down.
The marches have also been fueled by the government's response to the pandemic.
Hundreds of thousands lose power as Hurricane Delta slams the Gulf Coast
Hurricane Delta, now a Category 1 storm, made landfall near Creole, Louisiana, on Friday evening, with nearly 11 million people in the storm's path. Hundreds of thousands in Texas and Louisiana lost power as the storm traveled north, bringing powerful winds and heavy rainfall further inland.
According to CBS News, the hurricane barreled into the Gulf Coast as a Category 2 storm, but weakened to a Category 1 about an hour later. Forecasters are still warning of a "life-threatening" surge of seawater in some areas.
The hurricane hit the same region that was devastated by Hurricane Laura just six weeks ago. Recovery from that Category 4 storm will likely be set back by weeks.
Earlier this week, the hurricane barreled through the Mexican resort areas of Cozumel and Cancun where it caused some streets to collapse and knocked out power to hundreds of thousands of homes and businesses.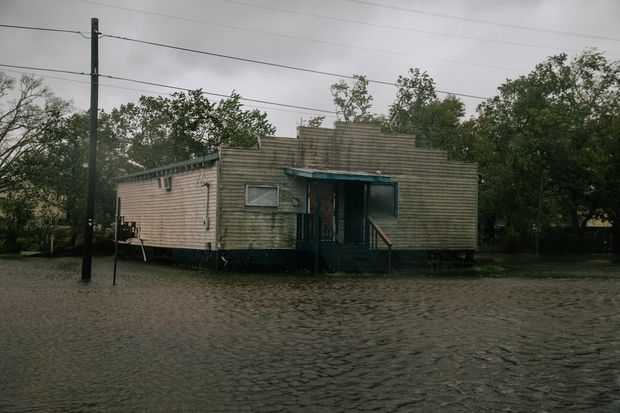 Hundreds of thousands in Texas and Louisiana lost power as the storm traveled north (Photo:WSJ)
Gold price prediction: Gold breaks out of trend line resistance on dollar weakness
Gold prices broke out above trend line resistance on Friday as the dollar broke down lifting all commodities to higher levels. US treasury yields traded sideways after climbing for most of the week. The White House has announced that it has increased its stimulus target and is preparing a $1.8 trillion coronavirus relief offer, its largest proposal to date. The additional stimulus would weigh on US yields and devaluate the dollar which led to the decline in the greenback paving the way for higher gold prices.
Gold prices moved higher rallying 1.65% on Friday as the dollar tumbled. Prices broke through trend line resistance which is now short-term support near recaptured resistance now support near 1,912. Resistance is seen near the 50-day moving average at 1,939.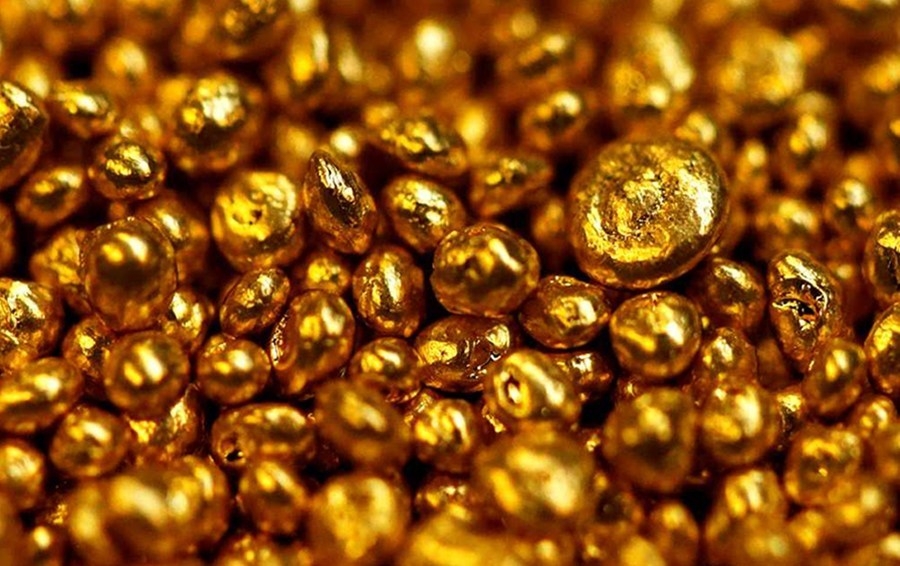 (Photo: NairaMetrics)
Medium-term momentum has turned positive as the MACD (moving average convergence divergence) index generated a crossover buy signal. This occurs as the MACD line (the 12-day moving average minus the 26-day moving average) crosses above the MACD signal line (the 9-day moving average of the MACD line. The MACD histogram also generated a crossover buy signal rising above the zero-index line. Short-term momentum has turned positive as the fast stochastic generated a crossover buy signal in the middle of the neutral range, according to FX Empire.
Jasmine Le