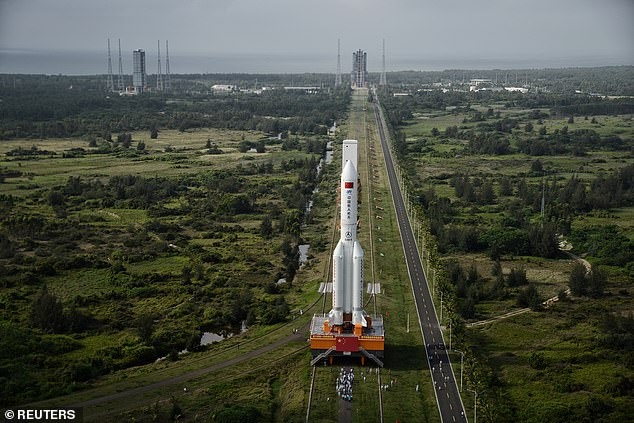 China has unveiled its plan to build a heavy-lift carrier rocket that could fly astronauts to the moon (Photo: Reuters)
China plans to build a new rocket to send astronauts to the moon
China has unveiled its plan to build a heavy-lift carrier rocket that could fly astronauts to the moon, Daily Mail reported.
The unnamed space vehicle is set to be 87-metre (285-foot) long with a three-stage central core that could carry a 25-ton crewed spaceship and a lunar lander, according to the Chinese official.
The liftoff weight will be about 2,200 tons, nearly triple that of China's current largest rocket, the Long March 5.
Considering the scale of the mission, the carrier rocket could be launched from the Wenchang Space Launch Centre in the southern Chinese island Hainan, where China's Mars probe was blasted in July.
No dates of a test flight have been announced by the Chinese space engineer who added that a number of challenges remained in terms of crewed lunar landings.
Beijing aims to put a man on the moon by 2030 as part of its ambitious space exploration programme. Chinese officials are also considering building a mobile laboratory on the moon and a space station on Lunar orbit.
Like the US and Russia, China first engaged in space activities during the development of ballistic missiles in the 1950s.
While they did benefit from some assistance from the Soviet Union, China developed its space programme largely on its own.
In recent decades, China's secretive space programme has developed rapidly.
Joe and Jill Biden test negative for coronavirus
PCR COVID-19 testing reveals former vice-president Joe Biden and his wife Jill Biden tested negative for coronavirus.
"Vice-President Joe Biden and Dr Jill Biden underwent PCR testing for Covid-19 today and Covid-19 was not detected. I am reporting this out in my capacity as both Vice-President Biden and Dr Biden's primary care physician," said Dr Kevin O'Connor in a statement released by the Biden campaign.
Biden then tweeted, "I'm happy to report that Jill and I have tested negative for COVID. Thank you to everyone for your messages of concern. I hope this serves as a reminder: wear a mask, keep social distance, and wash your hands."
Earlier, the Democratic nominee tweeted well wishes to the president and first lady about eight hours after Trump announced the news about his test by tweet just before 1 a.m. Friday.
The announcement is the latest development since news broke that Donald Trump had tested positive for coronavirus, according to The Guardian.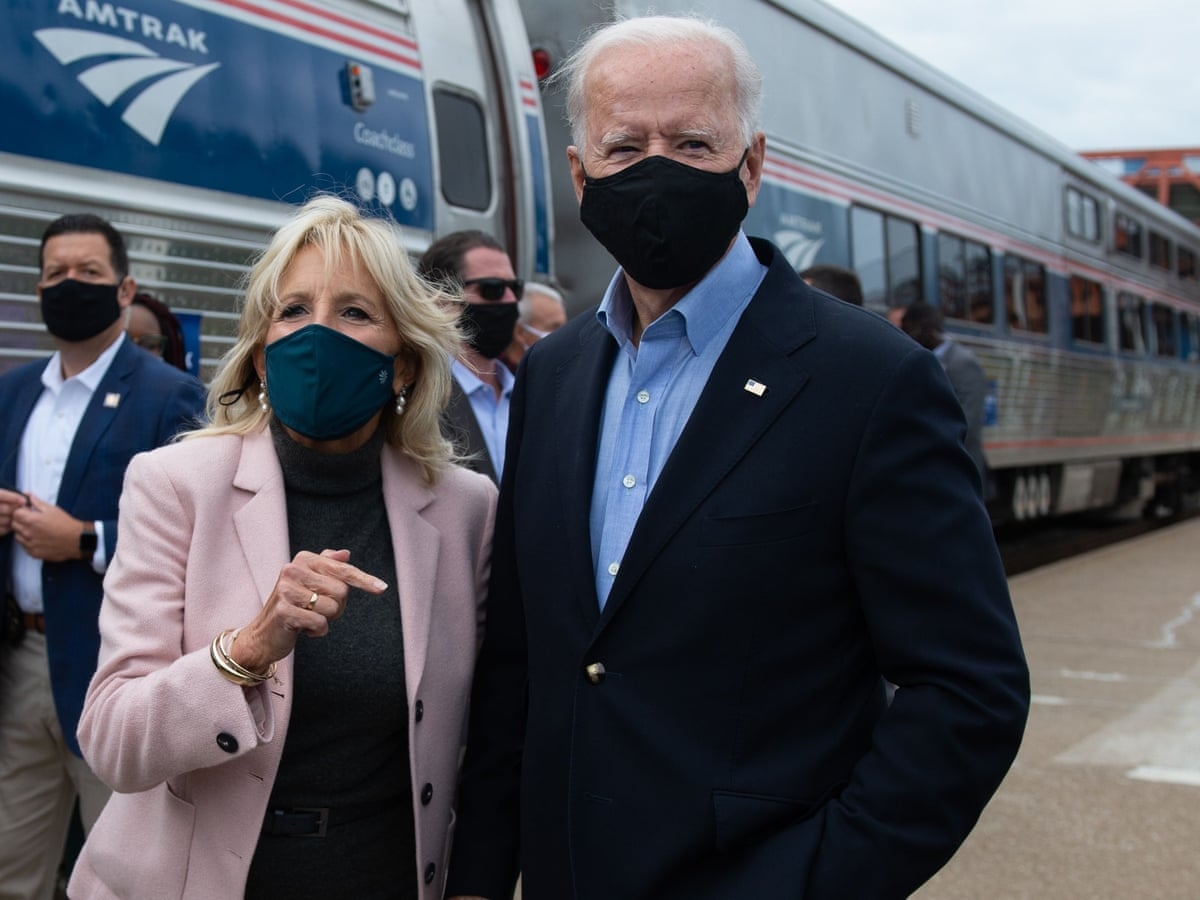 PCR COVID-19 testing reveals former vice-president Joe Biden and his wife Jill Biden tested negative for coronavirus. (Photo: The Guardian)
Serious differences remain after latest round of Brexit trade talks
"Persistent serious divergences" between the UK and the European Union remain, the bloc's chief Brexit negotiator said on Friday after the latest round of talks ended.
Michel Barnier flagged in a statement that there had been "positive new developments" during the latest — ninth — round of negotiations on topics including aviation safety, social security coordination and the respect of fundamental rights and individual freedoms.
But he also highlighted that there had been "a lack of progress on some important topics" including the protection of personal data, climate change commitments or carbon pricing and that "persistent serious divergences on matters of major importance for the European Union" remain.
The two sides remain divided over long-term guarantees for open and fair competition, an agreement on fisheries, and robust enforcement and dispute settlement mechanisms.
Michel Barnier (Photo: Sky News)
The two sides need to reach an agreement before the end of October to give parliaments enough time to approve it in order for the deal to come into force on January 1, 2021.
Barnier vowed in his statement that the EU "will continue to maintain a calm and respectful attitude, and we will remain united and determined until the end of these negotiations".
Commission President Ursula von der Leyen and British Prime Minister Boris Johnson are to take stock of the Brexit negotiations and discuss the next steps in a virtual meeting on Saturday, von der Leyen's spokesman announced on Friday, according to Euro News.
Gold price forecast: Gold markets throw up neutral candlestick
Gold markets went back and forth during the trading session on Friday as we tried to discern what is happening next. Risk appetite is all over the place, and of course gold can be a bit of a safety trade, but not initially. Typically, what happens initially is that people rush to the US dollar, which of course works against the value of gold. Eventually they both turn higher, and that might be what we are getting ready to witness. With that in mind, I think that you get an opportunity to pick up gold at cheaper levels, as I see several support levels underneath.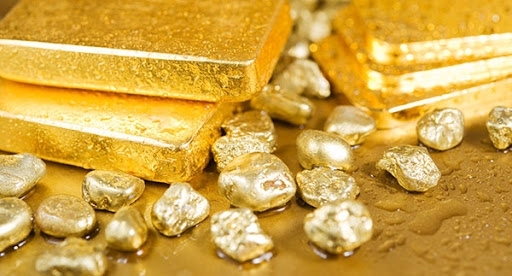 (Photo: US Global Investors)
The first support level that I see that comes to mind is the $1850 level. I think this is minor support, but it did work out quite well recently. Underneath there, the $1800 level is much more interesting to me, as I think there is much more support there. The 200 day EMA is starting to come rather close to that level as well, so a lot of things line up nicely at the same time to increase the idea of upward pressure.
Having said all of that, if we break above the highs of the trading session on Friday it is very likely that we go looking towards the $1950 level, which is where the breakdown started. I would assume that there is a lot of supply there, so it is possible that could be the next target. Nonetheless, I do not like the idea of shorting gold, because I think we are in a longer term cyclical trend higher.
Jasmine Le