World breaking news today (October 21): The US will improve missile defense system to confront Russia and China
World breaking news today (October 21): The US will improve missile defense system to confront Russia and China. Meanwhile, U.S. Navy F/A-18E crashes near China Lake, Brazil health minister is suspected of constracting COVID-19, and gold prices also make headlines today.
Pentagon chief Mark Espe (Photo: Pledge Times)
The United States will improve the missile defense system to confront Russia and China
Pentagon chief Mark Esper said that the United States intends to increase the number of medium and short-range missiles and improve missile defense to counter Russia and China.
According to RIA NewsEsper, speaking at the Atlantic Council in Washington, noted that the Chinese and the Russians have developed an extensive network of medium-range ballistic missiles. Moreover, according to the Minister of Defense, Russia did this in violation of the Treaty on the Elimination of Intermediate-Range and Shorter-Range Missiles (INF Treaty).
Esper also said that in the United States initiatives are being prepared to contain Russia and China. So, according to him, Washington plans to strengthen allied relations with other countries, as well as to modernize the arms trade.
The head of the Pentagon said that the United States must compete with the defense industries of China and Russia, preventing them from gaining market shares in third countries.
The US Secretary of Defense has said earlier that the main strategic rivals of the United States today are Russia and China. He noted that both countries are engaged in the modernization and expansion of the armed forces, in particular, in the space and cyberspace.
Meanwhile, the media learned details about the "super duper" missile, which was previously announced by the American leader Donald Trump, according to Pledge Times.
U.S. Navy F/A-18E crashes near China Lake
A U.S. Navy F/A-18E has crashed near Naval Air Weapons Station China Lake, California, on Oct. 20, 2020. The pilot is reported to have successfully ejected from the single-seat Super Hornet and is currently in stable condition at a local medical facility, according to The Aviationist.
The aircraft, departed from NAS Lemoore, California, was on a training mission over the Superior Valley, when it crashed at around 10.20LT, near a rock formation on the west side of Highway 14, in Kern County.
No additional detail about the incident, that is currently being investigated, has been disclosed.
Last year, on July 31, 2019, another F/A-18E Super Hornet belonging to the Strike Fighter Squadron (VFA) 151, the "Vigilantes" also based at Naval Air Station (NAS) Lemoore, California, crashed in the Rainbow Canyon low flying training area. Lt. Charles Z. Walker, 33, was killed in the incident.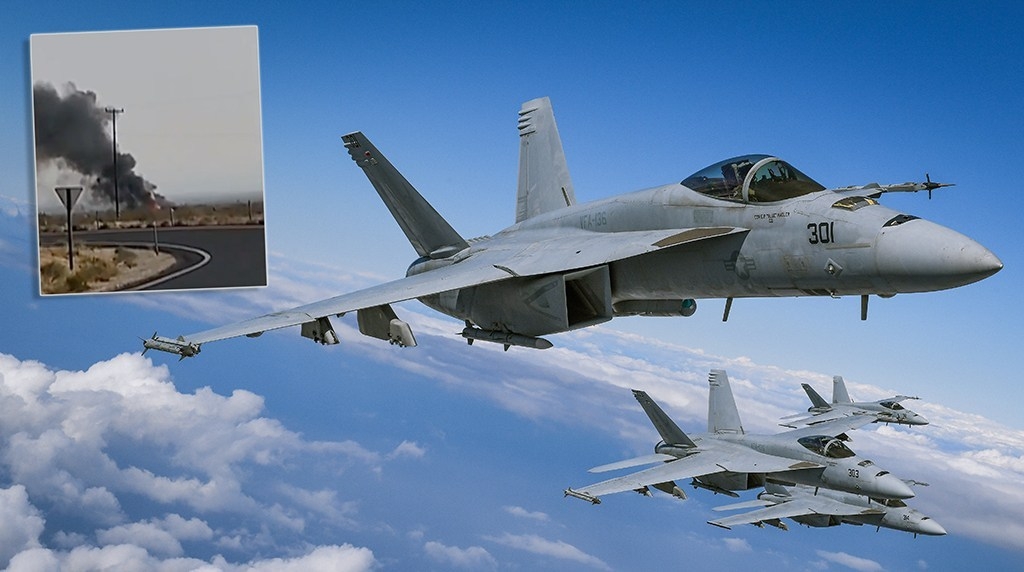 A U.S. Navy F/A-18E has crashed near Naval Air Weapons Station China Lake, California, on Oct. 20, 2020 (Photo: The Aviationist)
Brazil health minister ill with suspected case of COVID-19
Brazilian Health Minister Eduardo Pazuello has fallen ill with a suspected case of COVID-19, the ministry's press office said on Tuesday, as the country battles with the third-worst coronavirus outbreak globally, with nearly 5.3 million cases.
The ministry said Pazuello had a fever on Tuesday and would be tested for COVID-19. On Monday, the minister had missed a public event with President Jair Bolsonaro.
"He had a small indisposition and went to the hospital," Bolsonaro said at the event. The ministry said on Monday that Pazuello had been discharged and was at home.
Bolsonaro has sought to downplay the severity of the coronavirus, calling it a little flu. The president fell ill with a mild case of COVID-19 earlier this year, and several of his cabinet ministers have been infected previously.
Two different health ministers resigned in the span of roughly a month before Bolsonaro appointed Pazuello. Bolsonaro has endorsed the drug hydroxychloroquine for treating coronavirus, despite its being unproven for that purpose; the former ministers had advised a more cautious approach.
Pazuello, who does not hold a medical degree, expanded access to hydroxychloroquine and allowed for public doctors to prescribe it for almost anyone who tests positive for coronavirus, as reported by Reuters.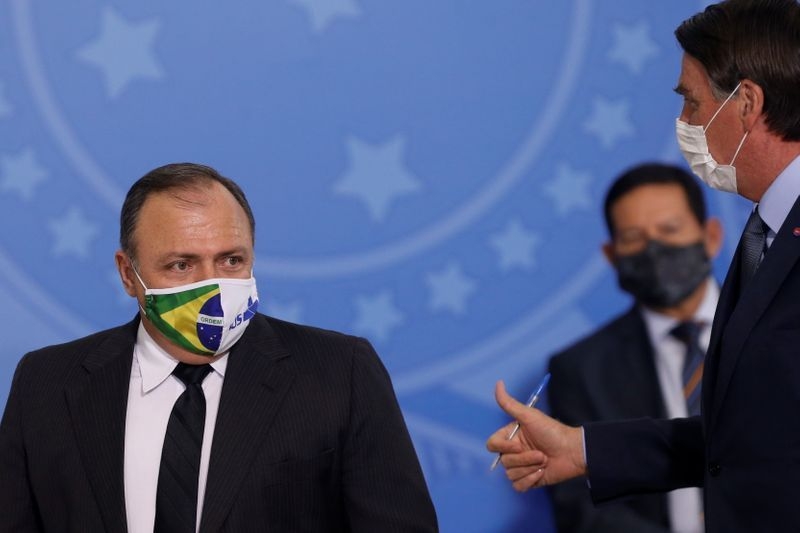 Brazilian Health Minister Eduardo Pazuello (Photo: Yahoo Finance)
Gold price forecast – gold markets continue to see choppiness
Gold went back and forth on Tuesday as $1900 continues to attract attention. We are still paying close attention to the prospect of stimulus from United States.
Gold markets went back and forth during the trading session on Tuesday, as we continue to dance around the 50 day EMA. This is a market that will obviously be paying close attention to the idea of stimulus out the United States and of course whether or not the global economy will get better, or possibly even worse. Gold is longer-term bullish, but it does look to me like we are continuing a slow drift lower.
Gold markets of course are reacting to various issues, not the least of which would be fear, but we also have to worry about whether or not the US dollar is going to strengthen. It is very well could, especially if we do not get stimulus anytime soon. After all, this is a market that is typically priced in US dollars, but we also have the longer-term aspect of central banks around the world flooding the markets with liquidity. In other words, gold should be bullish against a multitude of currencies, not just the greenback, FX Empire reported.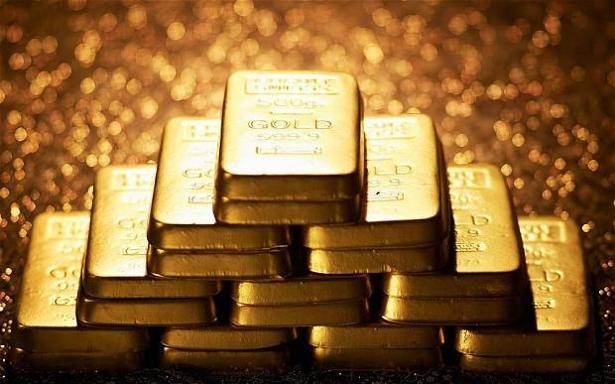 (Photo: FX Empire)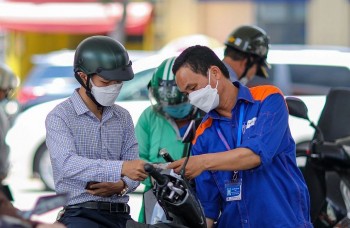 Economy
Vietnam Business & Weather Briefing (Oct 2): Binh Duong lures foreign investors with special care, the North and Central regions continue to have heavy rains, leading to the risk of flooding, flash floods, and landslides.