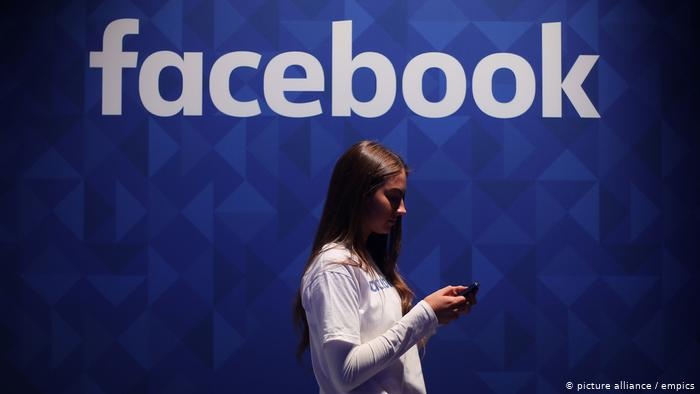 Facebook has issued an unprecedented threat that it may ban Australian users from sharing news stories on its platforms (Photo: DW)
Facebook may block Australians from sharing news articles
After the Australian government said digital giants should compensate media houses for using their stories, Facebook has issued an unprecedented threat that it may ban the country's users from sharing news stories on its platforms.
"Assuming this draft code becomes law, we will reluctantly stop allowing publishers and people in Australia from sharing local and international news on Facebook and Instagram," said Facebook's managing director for Australia and New Zealand, Will Easton, in a blog post.
He also added that the proposed law required the company to choose between "either removing news entirely or accepting a system that lets publishers charge us for as much content as they want at a price with no clear limits."
Australia is planning to enforce some of the strictest limitations on the powers of digital giants like Facebook and Google, which would require the companies to pay for the content they use from local news outlets. The aim is to bring in more transparency into how the platforms use their algorithms to rank content.
In a separate open letter, Google said that the proposed law was a threat to individual privacy and could impact the way Australians use the company's platforms in terms of free services.
However, local media organizations and nonprofits have expressed their support for the government's move, as reported by DW.
Australia prisoners set fire in cells as virus lockdown
Inmates at a high-security Australian prison lit fires, smashed windows and flooded their cells with water, authorities said on Tuesday, after a lockdown sparked by a coronavirus outbreak resulted in a shortage of staff and services.
The unrest began a day earlier at Arthur Gorrie Correctional Centre in the city of Brisbane, four days after local media said the prison went into lockdown due to two staff testing positive to COVID-19.
A shortage of replacement staff for those stood down to get tested for the virus had resulted in problems delivering basic services like meals and medication, the authorities said.
Some 400 of the prison's 530 staff had been stood down to get tested, along with 170 prisoners, and replacement staff had faced challenges since "every prisoner is different, the technology is different and the processes are different", Martin said.
Since the prison guards tested positive last week, Australia's third-most populous state, Queensland, has put about 7,000 inmates into lockdown, prompting concerns from advocates about limited access to lawyers and essential support, according to Reuters.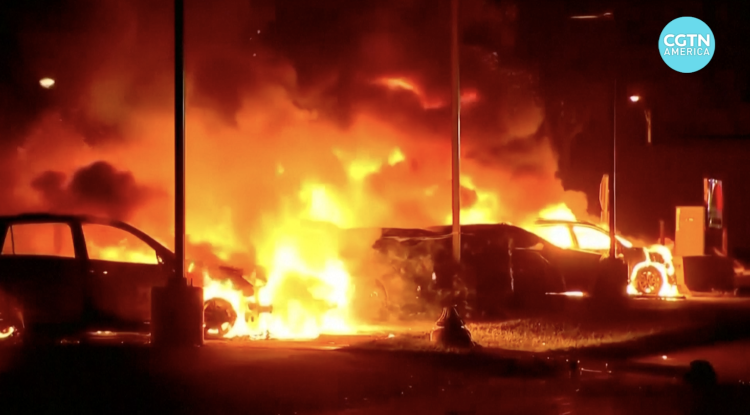 Inmates at a high-security Australian prison lit fires, smashed windows and flooded their cells with water (Photo: CGTN)
'Scores' detained as students in Belarus protest against President Lukashenko
University students walked out of class on the first day of term to protest against the disputed re-election of Belarus' authoritarian president Alexander Lukashenko, Euro News reported.
Belarusian police confirmed that a number of people were detained as they marched towards the Education Ministry building in the capital Minsk.
Social media videos verified by Euronews show students breaking through police cordons as authorities attempted to force the crowd to change the route.
Some held banners demanding freedom for political prisoners, as passing vehicles sounded their horns in support.
The demonstrations marked the fourth week of mass protests that have rocked the country since the disputed election result on August 9.
The Viasna human rights center reported that at least 62 people were detained, including eight journalists.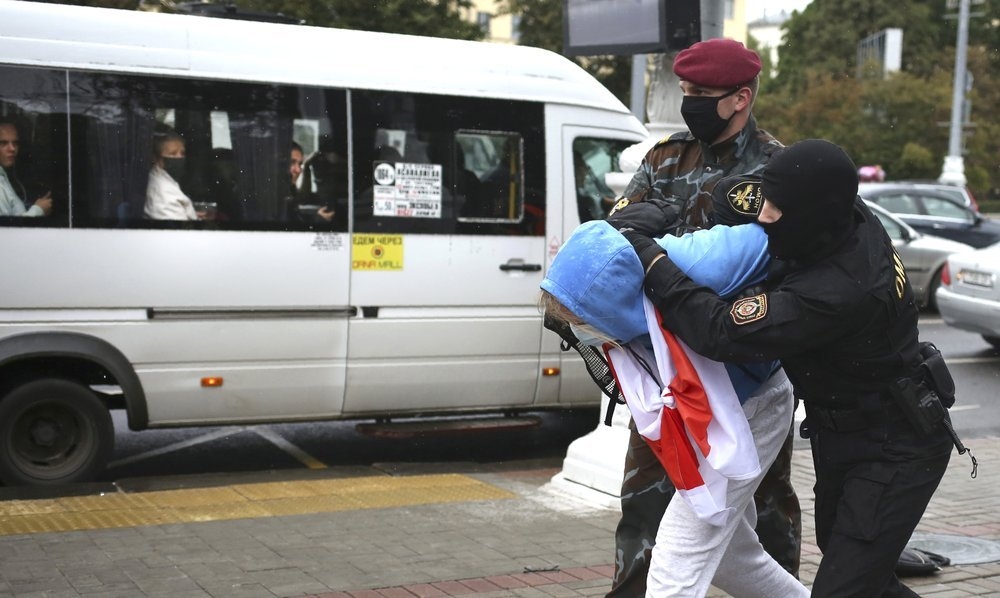 'Scores' detained as students in Belarus protest against President Lukashenko (Photo: Global News)
The Fed is out of control and the gold price will be above $2,000 by year-end
Gold and silver prices are going to go higher and end the year above $2,000 an ounce and investors shouldn't worry or quibble over some short-term profit-taking and consolidation, according to one fund manager, Kico News reported.
In an interview with Kitco News, on the sideline of the Mines and Money Online Connect global mining conference, Adrian Day, CEO of Adrian Day Asset Management, said that he remains bullish on gold as the U.S. dollar enters a new long-term downtrend because of extremely loose Federal Reserve monetary policy.
Day added that it will be impossible for the U.S. central bank to unwind the trillions of dollars it has pumped into financial markets to support the economy that has been devastated by the COVID-19 pandemic.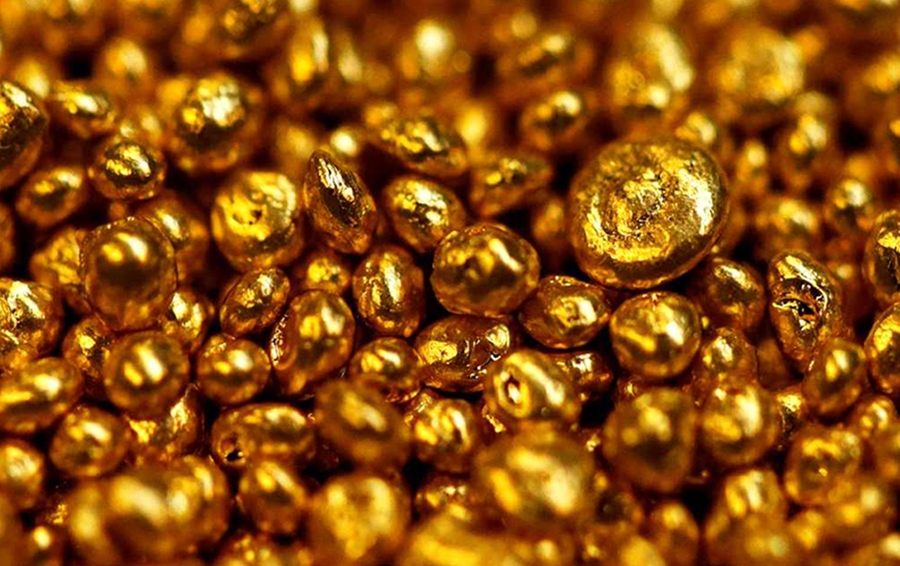 (Photo: Nairametrics)
Not only will the Fed be able to unwind its balance sheet, but Day noted that markets are now addicted to monetary policy stimulus and more will be needed to continue to support equity markets.
Along with precious metals prices, Day said that he is also bullish on the mining sector. Although equities have seen big gains in the last few months, he added that they are still historically undervalued.
Day noted that while gold prices have hit all-time highs in early August, the value of mining companies are still well below where they were in the last bull run in 2011.
Jasmine Le