World's best travel photos of 2020 so far by CNN
CNN recently voted the list of most beautiful travel photos of 2020 so far. A cable car rides through the sky over Kathmandu Valley. A hotel constructed from ice and snow glitters in the Swedish winter. Crowds celebrate carnival in downtown Rio. It's a big and amazing world out there, full of spectacular destinations.    
A cable car rides through the sky over Kathmandu Valley.
A hotel constructed from ice and snow glitters in the Swedish winter.
Crowds celebrate carnival in downtown Rio.
It's a big and amazing world out there, full of spectacular destinations.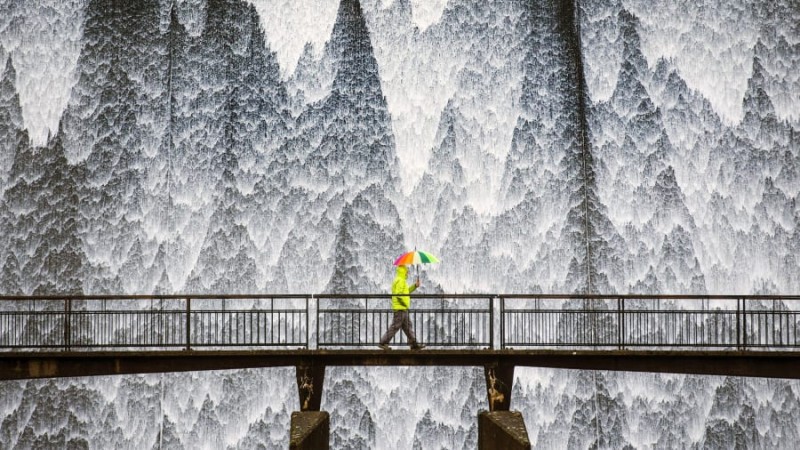 Cumbria, UK: Water pours down the dam wall of Wet Sleddale Reservoir in the wake of heavy rain from Storm Dennis.
Andrew Mccaren/London News Pictures/Zuma Press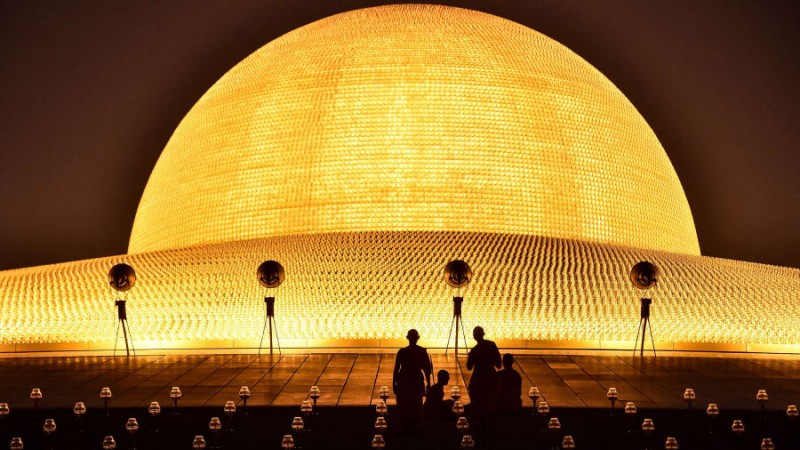 Bangkok: Buddhist monks gather during Makha Bucha celebrations at Wat Phra Dhammakaya temple on February 8.
Lillian Suwanrumpha/AFP/Getty Images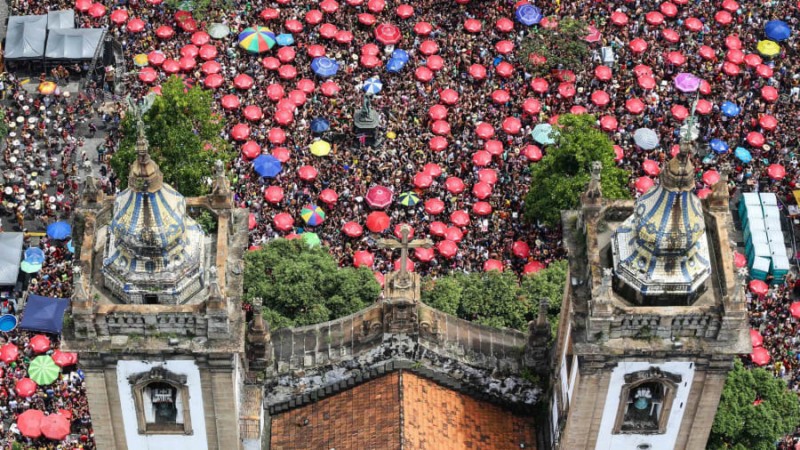 Rio de Janeiro, Brazil: On February 16, thousands turn out for early carnival celebrations in downtown Rio.
Fernando Maia/RioTur HANDOUT/EPA-EFE/Shutterstock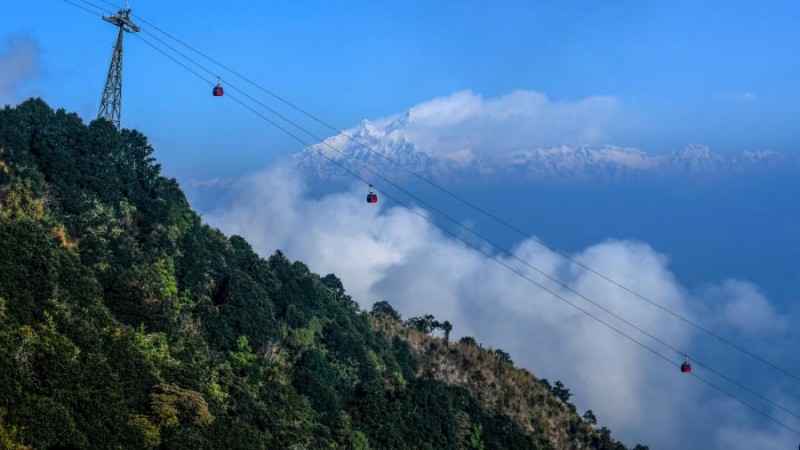 Chandragiri, Nepal: On the southwest rim of Kathmandu Valley, Chandragiri cable car carried up to 1,000 passengers an hour high over the Chandragiri Hills.
Prakash Mathema/AFP/Getty Images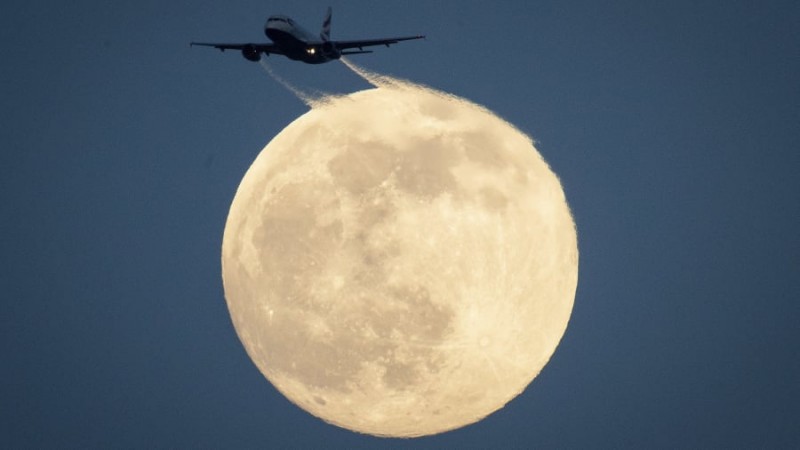 London: A plane flies in a moonlit sky in this photo taken in Richmond Park, southwest London, on February 8.
Aaron Chown/PA/AP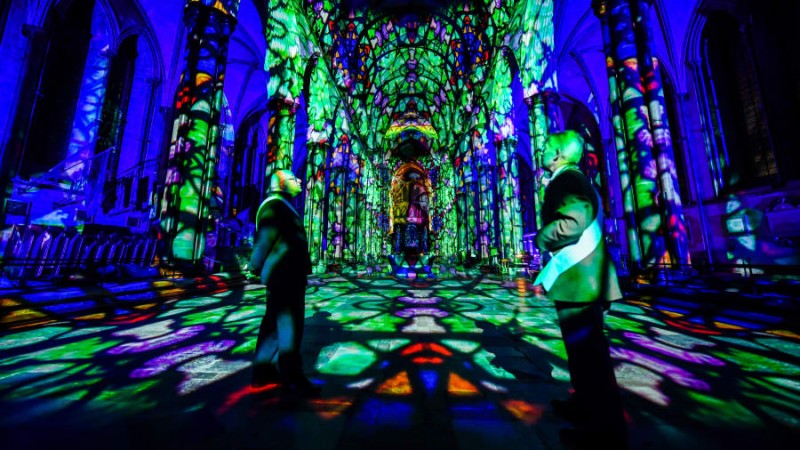 Salisbury, UK: England's Salisbury Cathedral dazzles during a light and sound art installation, titled "Sarum Lights," to mark the cathedral's 800th anniversary in 2020.
Ben Birchall/PA Images/Getty Images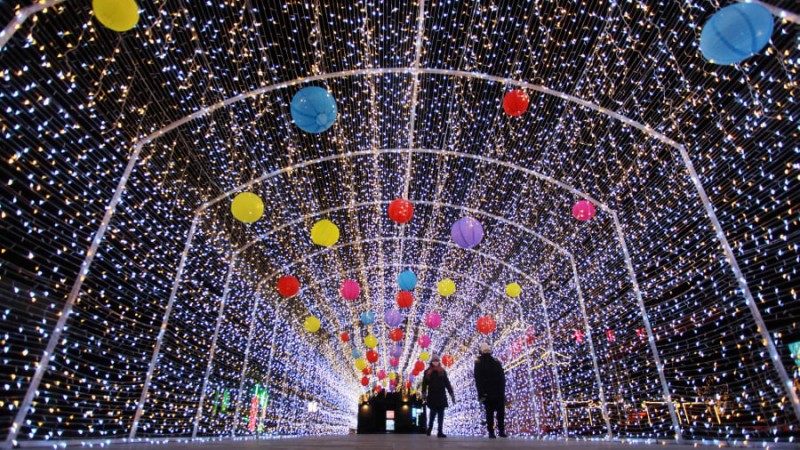 Yangzhou, China: Pedestrians enjoy a lantern-filled light display in the city of Yangzhou in China's Jiangsu Province on February 5.
Costfoto/Barcroft Media/Getty Images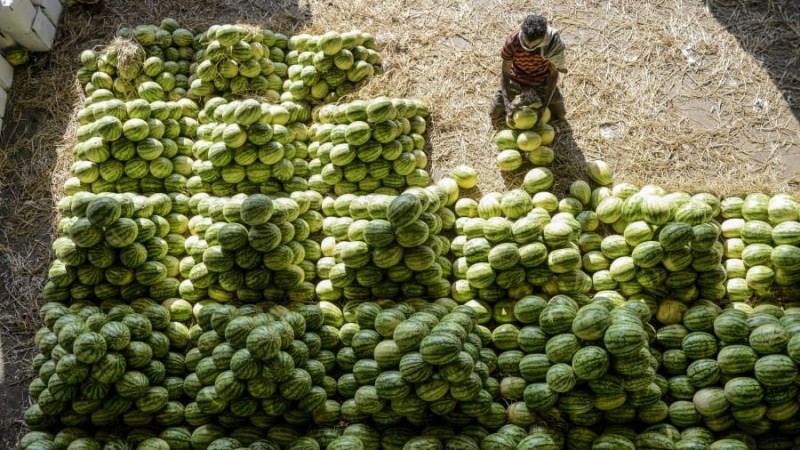 Hyderabad, India: A laborer stacks watermelons ahead of an auction at Gaddiannaram wholesale fruit market.
Noah Seelam/AFP/Getty Images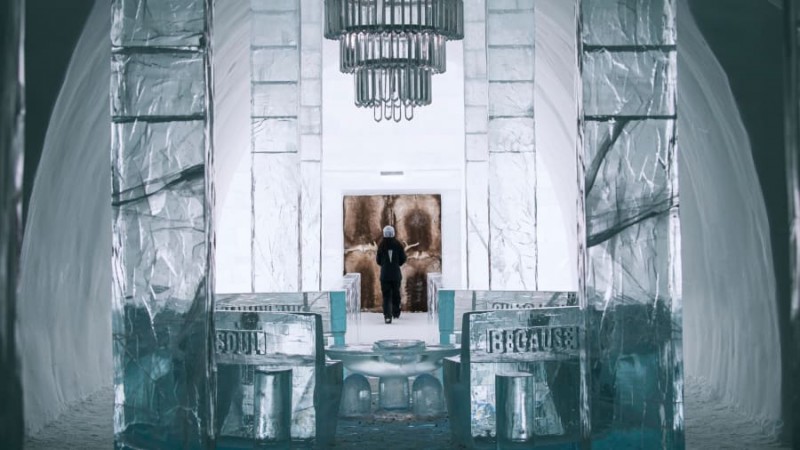 Jukkasjärvi, Sweden: Swedish Lapland's ICEHOTEL is celebrating its 30th winter season in 2019/2020.
Jonathan Nackstrand/AFP/Getty Images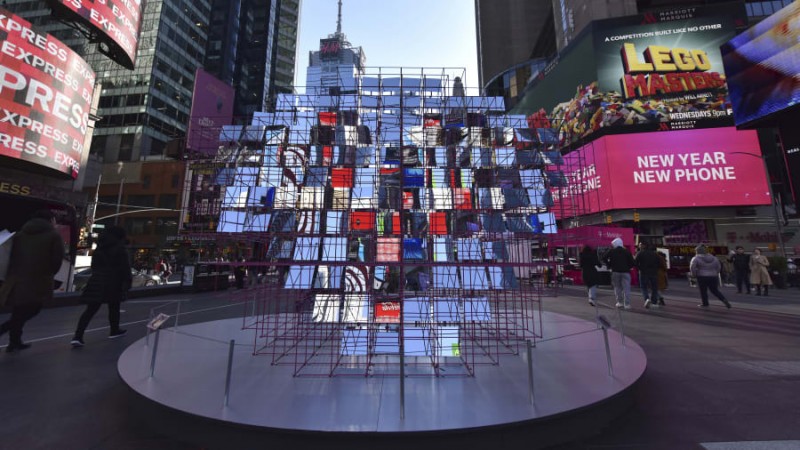 New York City, New York: A mirrored heart landed in Times Square in time for Valentine's Day. The "Heart Squared" sculpture was designed by Brooklyn-based firms MODU and Eric Forman Studio.
Anthony Behar/Sipa USA/AP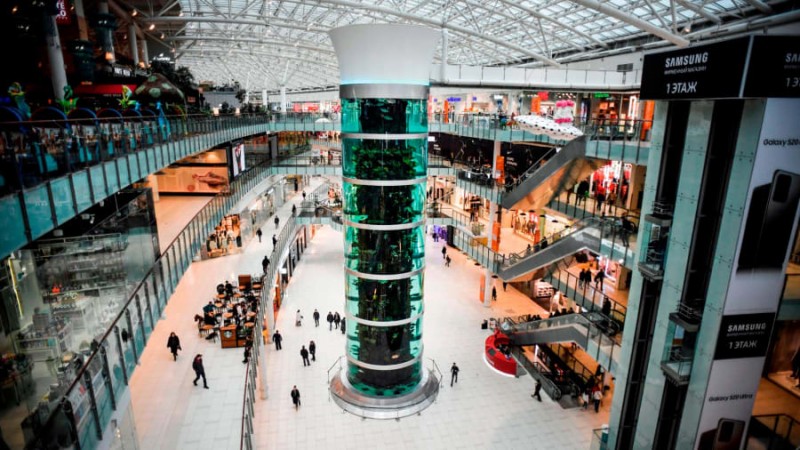 Moscow: A multistory aquarium makes a statement centerpiece in Aviapark, one of the largest shopping malls in Europe.
Alexander Nemenov/AFP/Getty Images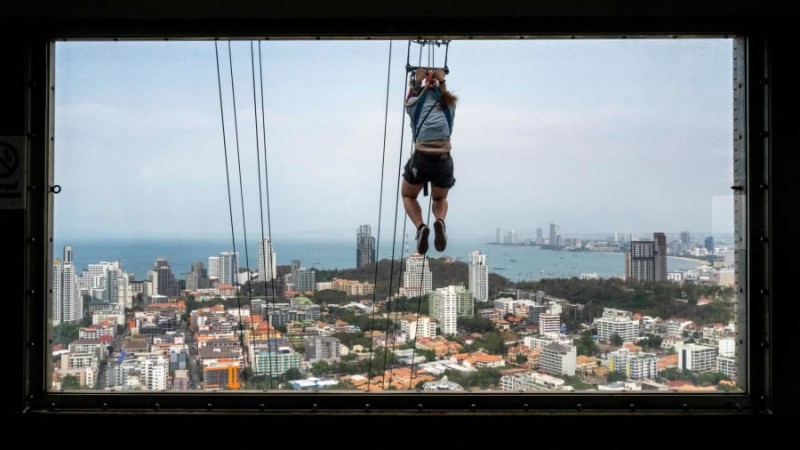 A brave soul takes on the zipline which runs from the 55th floor of the observation tower in Park Beach Resort.
Mladen Antonov/AFP/Getty Images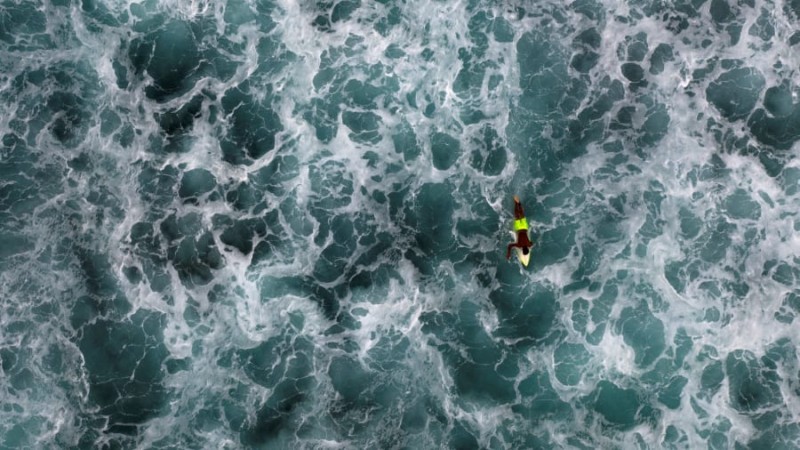 A lone surfer paddles across the waters of Praia de Cruz beach in Sal Rei, located on on the northwest coast of Boa Vista.
Ina Fassbender/AFP/Getty Images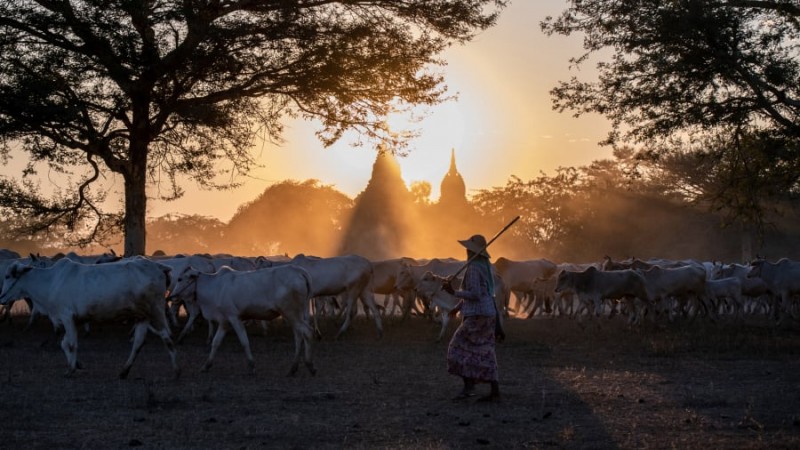 Bagan, Burma: A shepherd leads her herd as the sun sets behind the mountains in Bagan, one of the world's greatest archeological sites, in the Mandalay Region of Myanmar.
Shwe Paw Mya Tin/NurPhoto/Getty Images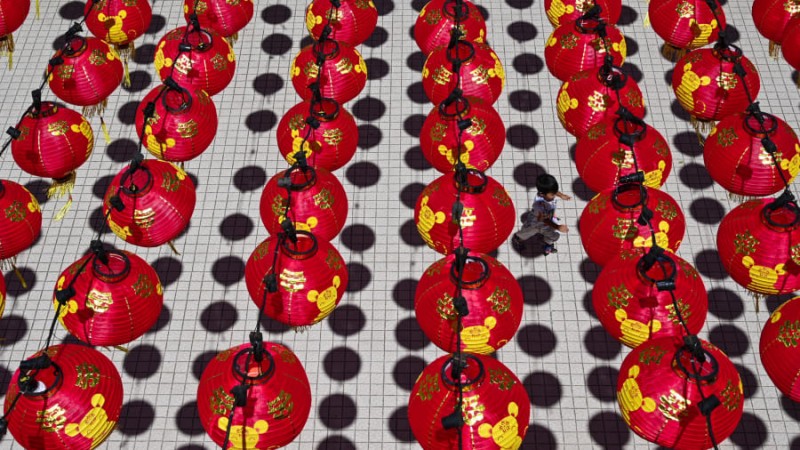 Kuala Lumpur, Malaysia: A young boy runs under traditional Chinese lanterns at Thean Hou Temple, one of the oldest temples in Southeast Asia, as Lunar New Year celebrations get underway.
Mohd Rasfan/AFP/Getty Images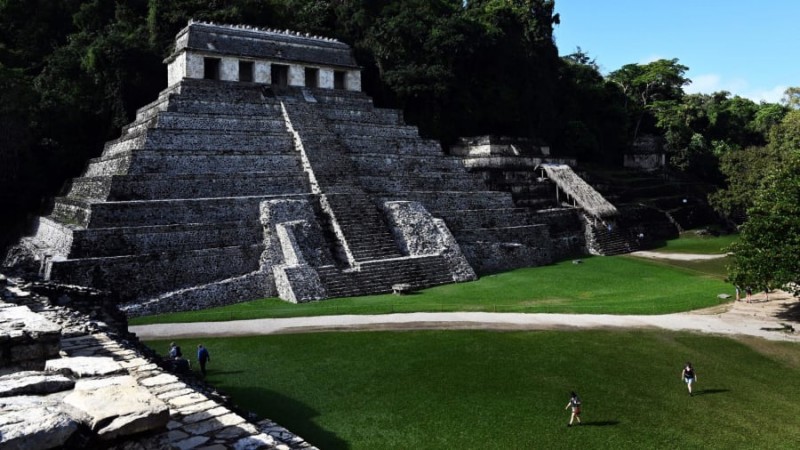 Built as a funerary monument for Maya ruler K'inich Kan Bahlam (or Pakal the Great) in the seventh century, the Temple of the Inscriptions lies in the ancient Mayan city of Palenque.
Rodrigo Arangua/AFP/Getty Images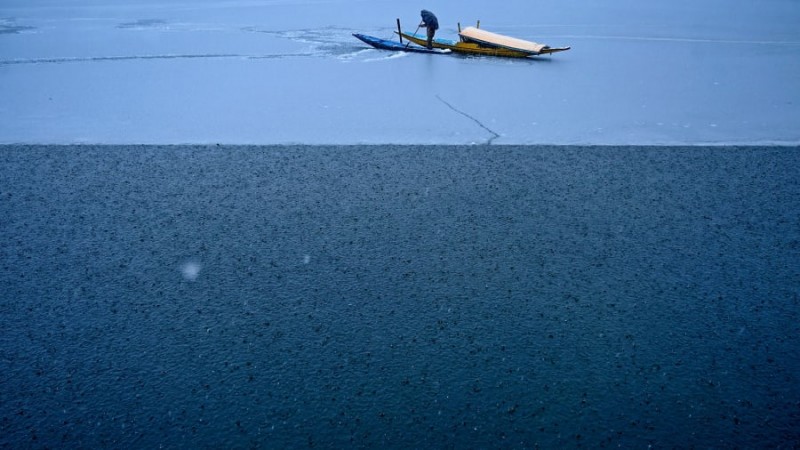 Srinagar, India: A man guides his boat along the water in Dal Lake, known as the "Lake of Flowers," as snow falls in the summer capital of Indian-controlled Kashmir.
Tauseef Mustafa/AFP/Getty Images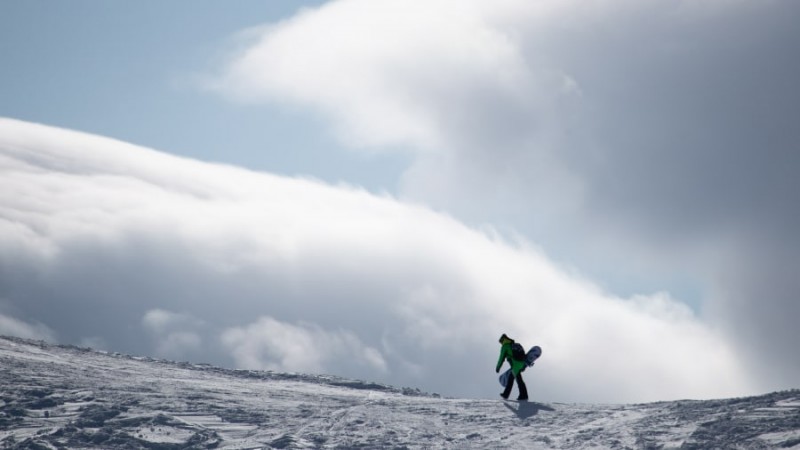 A snowboarder ambles on a slope at Mount Mussa-Achitara in Dombay, a year-round resort known for its top skiing and hiking trails.
Dmitry Feoktistov/TASS/Getty Images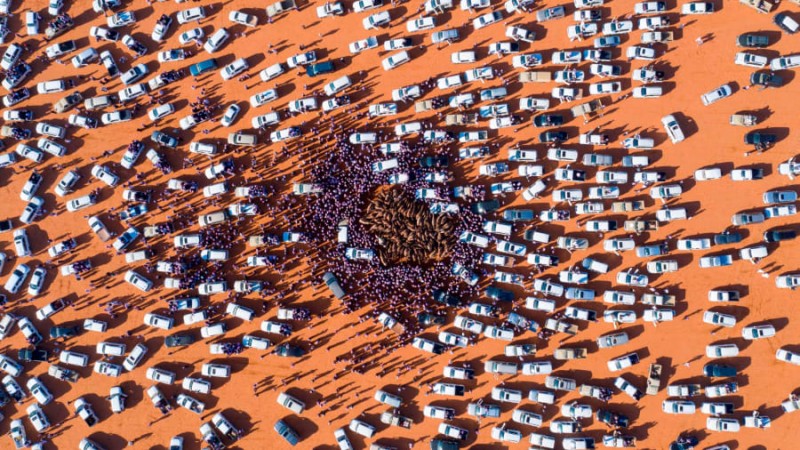 A sea of cars and people encircle camels at the King Abdulaziz Camel Festival. The month-long festival features races as well as a camel pageant section with $31.8 million in prize money.
Faisal Al-Nasser/AFP/Getty Images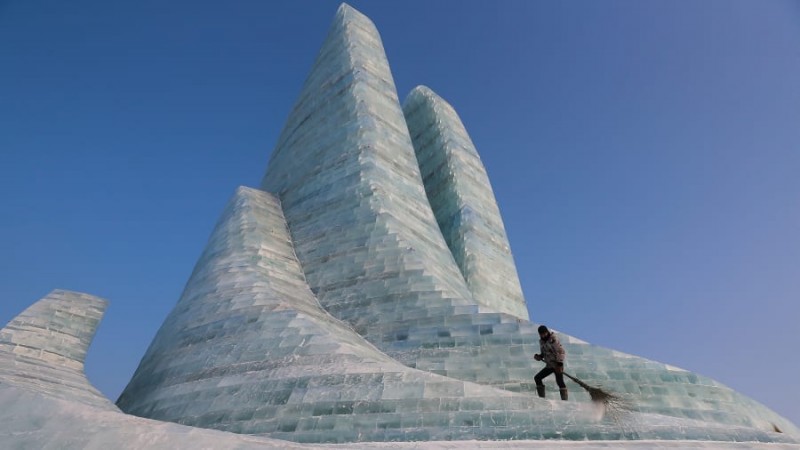 At the Harbin International Ice and Snow Sculpture Festival, which billed as the world's largest winter festival, a worker maintains one of many intricate sculptures.
Lintao Zhang/Getty Images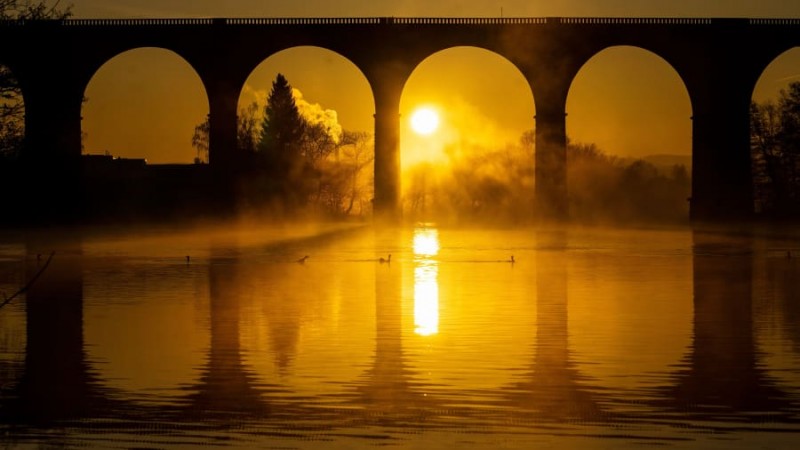 The sun rises behind the railway viaduct across the Ruhr valley in Northern Germany.
Jonas Güttler/AFP/Getty Images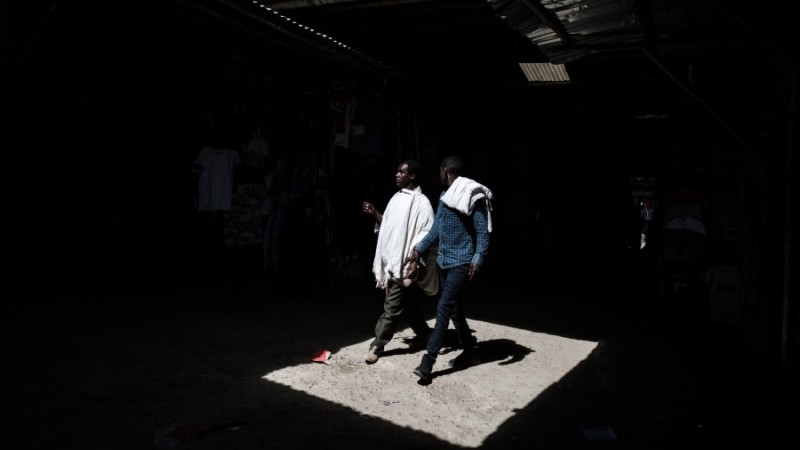 Two men take a stroll along the main market in the capital city of the Tigray region.
Eduardo Soteras/AFP/Getty Images