World's big fashion brands raise controversy after posting South China Sea map with illegal nine-dash line
Following H&M, a chain of world's big fashion brands such as Gucci, Chanel, Louis Vuitton, YSL, Uniqlo, Zara,.. also posted the map showing China's illegal nine-dash line on their Chinese website.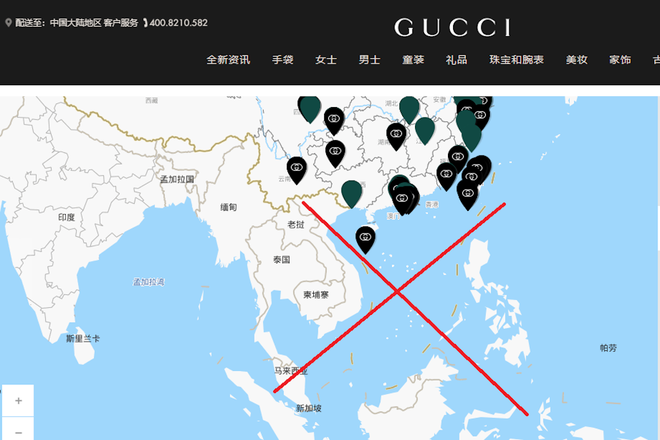 The online map with China's illegal nine-dash line on Gucci's website. Photo: Thanh Nien
After kowtowing to China, changing the map online of disputed territories in the South China Sea, Swedish fashion retailer H&M is facing a tremendous boycott from Vietnamese citizens.
The official fan page of H&M in Vietnam has been inundated with tens of thousands of comments from local people expressing their outrage and protest, as well as requesting a clear explanation from the fashion business about this incident.
However, many world's famous fashion brands such as Chanel, Louis Vuitton, Gucci, UNIQLO, YSL,... have not yet learned from the H&M incident when publicly displaying the map with the U-shaped nine-dash line (also known as cow's tongue line) right on their website.
Specifically, when accessing these brand's Chinese-language websites, users can easily see the nine-dash line in the South China Sea (East Sea) unilaterally drawn by China in the store's location map right at the top of the website.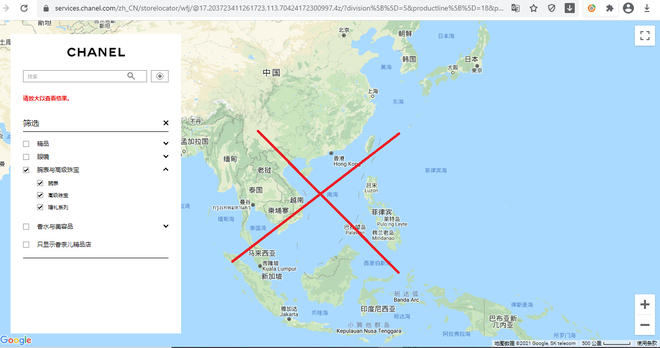 Chanel's website. Photo: Vietnamnet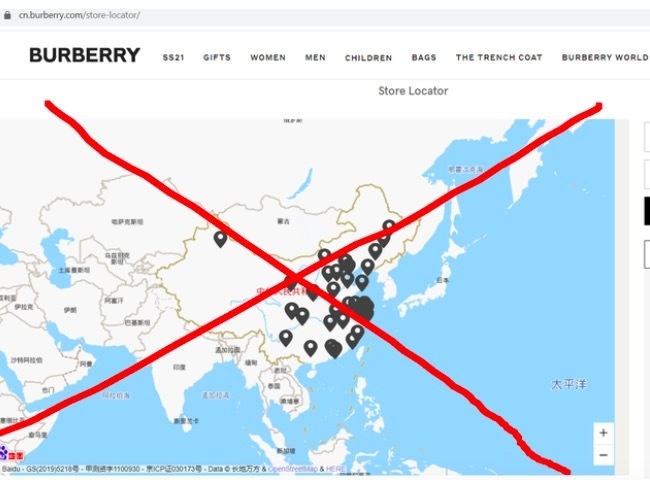 Burberry. Photo: Vietnamnet
Louis Vuiton. Photo: Vietnamnet
The so-called nine-dash line is the mark Beijing uses to claim about 90 percent of the disputed waters of the South China Sea, also "swallowing" Paracel and Spratly Islands that originally belong to Vietnam.
The publication of the map seriously violated the 1982 United Nations Convention on the Law of the Sea (UNCLOS).