World's Biggest Sandcastle Built in Denmark, Taking 5,000 Tons Of Sand - Video
Blokhus, a small seaside town in Denmark now has a claim to fame: Home of the world's largest sandcastle.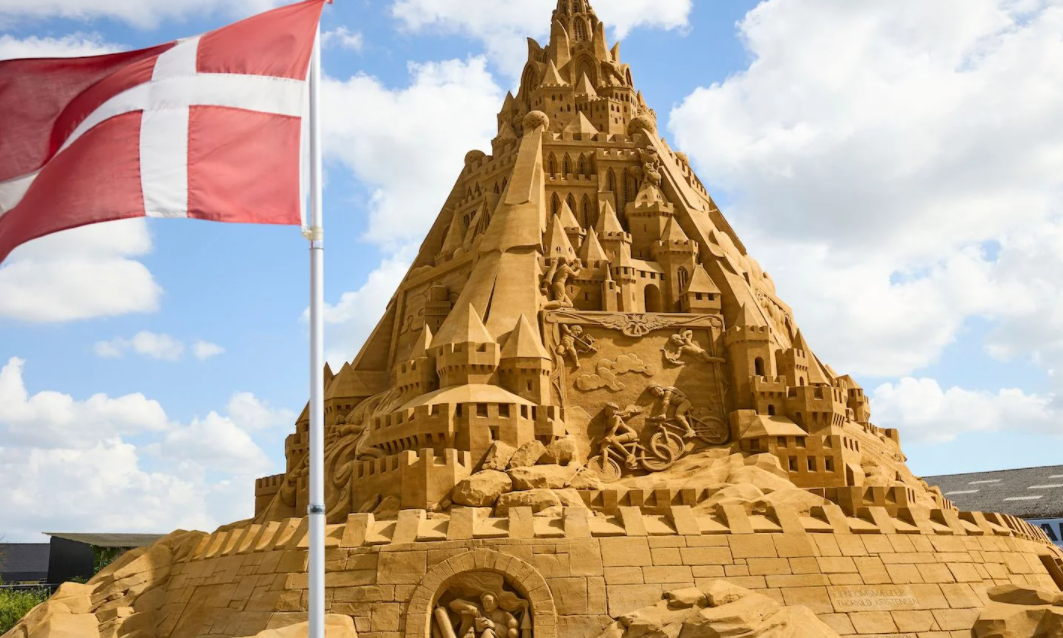 Photo: Getty
Designers in Denmark have created the world's biggest sandcastle, which stands more than 69 feet tall. The creation features over 5,000 tons of sand and beats out the previous biggest sandcastle in Germany by more than 10 feet, according to Guinness World Records.
With the help of 30 sand sculptors, Dutch creator Wilfred Stijger created the sandcastle to represent the power the coronavirus has held over the world, The Guardian reported. If you look closely, at the top of the sandcastle lies a replica of the virus in the form of a crown, USA Today cited.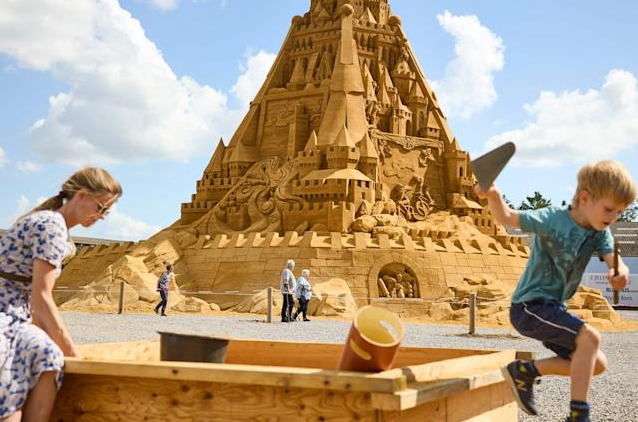 Photo: Yahoo News
The sandcastle is a staggering 21.6 meters tall, weighs nearly 5,000 tons and 31 sculptors worked on its construction. The sandcastle resembles a pyramid and is meant to represent Covid-19's power over the world.
"We started with Covid-19 on top and we gave it a crown because corona means a crown, so it's nice and has a double meaning," said Wilfred Stijger, the main artist behind the project.
"But we also gave it a crown because it is ruling our lives everywhere. It tells you what to do. It tells you to wear mouth protection. It tells you to stay away from your family and not to go to nice places – don't do activities, stay home."
The sandcastle is expected to stay in the town until February or March. Its record-breaking predecessor was constructed in Germany in 2019 and was a "mere" 17.66 meters tall, said CGTN.
The sandcastle is in Blokhus, Denmark, and features local ties such as beach houses and lighthouses, windsurfing, and kite surfing. To make it durable, the sandcastle is made up of 10% clay and a layer of glue was applied. It was built to stand tall against long winters or storms, though it is only expected to stand until February or March, according to The Guardian.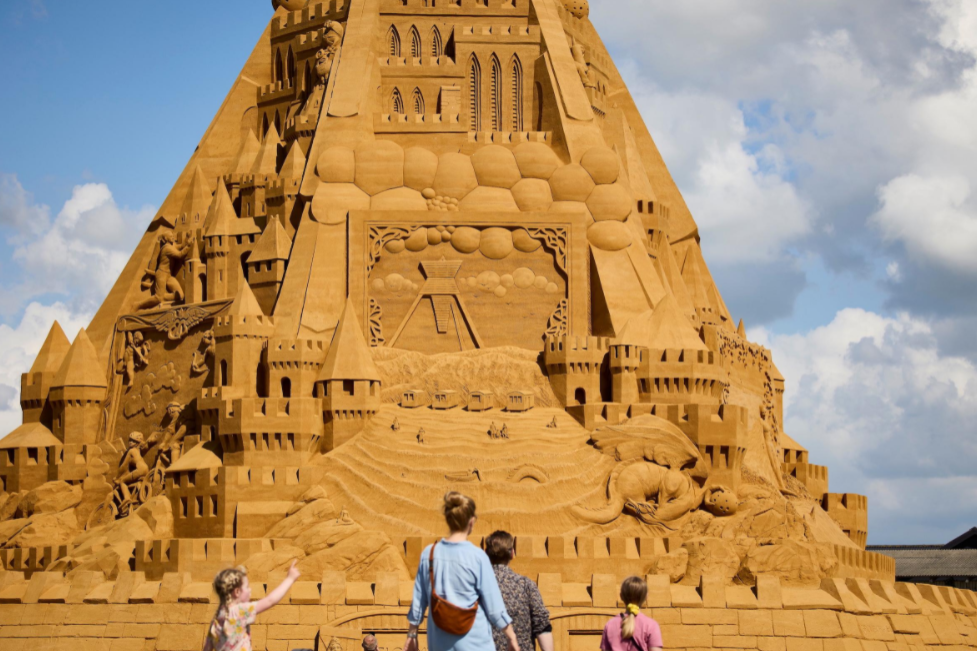 Photo: Reuters
According to Euro News, wooden construction was made around it, in order for the artist to cut the amazing figures in the sand. 4,860 tons of sand from Denmark have been used to build the castle. When it is all done an extra layer of glue is put on to make it last through most of the winter.
Blokhus residents have been delighted to see local features incorporated into the sandcastle, such as beach houses and lighthouses, as well as depictions of popular activities such as windsurfing and kitesurfing.