Western companies' biggest mistakes to work in Vietnam's culture environment
Tan Hiep Phat Group Deputy CEO Phuong Uyen Tran cited the biggest mistake that Western companies made when entering Vietnam as "to try instilling a sense of teamwork."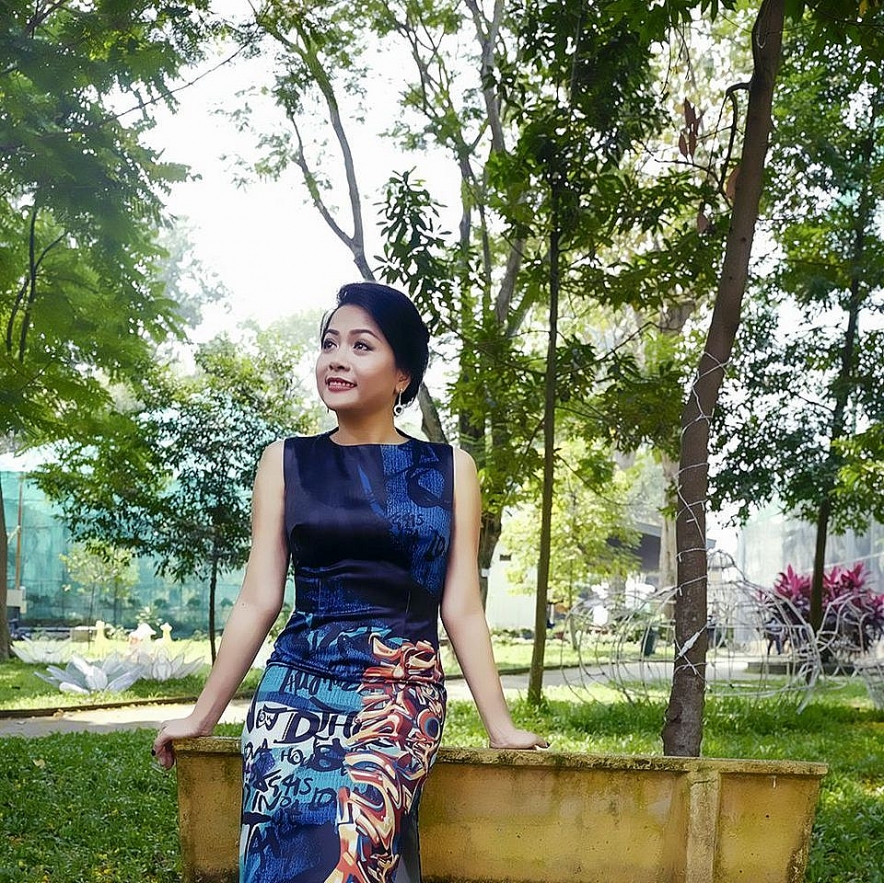 Phuong Uyen Tran. Photo: Forbes.
An indivisual is possible to change the world, but when a group of individuals work together, the impact is magnified for goodness or for illness. To be successful, most companies realize they need to think very carefully about how their employees interact with each other, with senior management, and with the organization's customers.
It is typically less of an issue for small companies. The founder or founders normally dominate the discourse, and it is much more about managing and understanding their own personality and trigger points.
But as companies get bigger, the way the founder's ethos and values percolate down the company becomes very important. For THP, this is represented by the seven core values. Staff compensation is based on adhering to them. At its heart, THP is a behavioral-driven company and not just a profit-driven one.
Bigger companies also need to think about how to foster the same level of dedication in the employees as the founder and what structures to put in place to ensure staff members interact well with each other to achieve it. We can diligently seek after opportunity without expecting it. Regardless of our personal ties to an organization, true success as an individual — and a company — will only come with hard work, responsibility, accountability, and humility. In the West, great emphasis is placed on the word "teamwork". But this has tended to be an alien concept in Vietnam and throughout much of Asia.
It is something many multinationals struggle with when they try to import Western business practices to the region. One of the biggest mistakes Western companies make when they come to Vietnam is to try installing a sense of teamwork. They will almost certainly fail. Teamwork is not one of THP's core values, for example.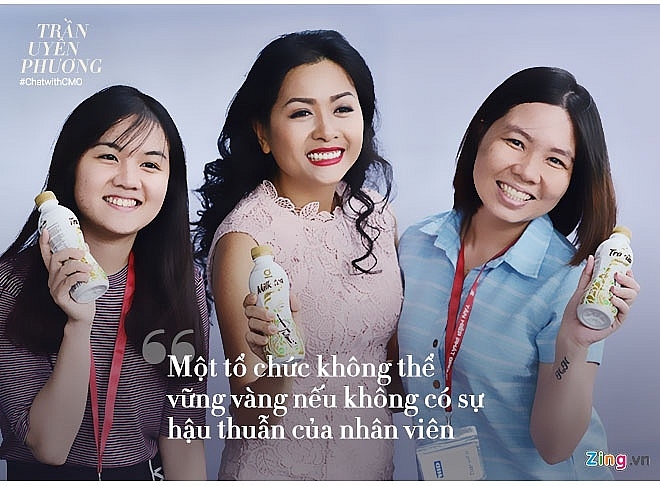 Phuong Uyen Tran (Center). Photo: Zingnews.vn.
It takes a deliberate effort on the part of families and leadership to foster a deep sense of hard work and humility within an organization and those who operate in it. We try to achieve the same outcome, but we wrap the concept up in very different language, which appeals to the Vietnamese mind-set. For example, we call our fifth core value "Owning your work."
This core value is about taking responsibility. Understand that success or failure is due to personal effort. Do not blame external factors for mistakes or take someone else's credit. Above all else, learn that helping others to achieve success equates to personal success as well.
This latter point tends to resonate the most with competitive type-A personalities who are typically self-focused as they clamber up the greasy pole. Once they get into management positions, they are often very ineffective until they realize they are being judged on their ability to support others. They start making an effort once they understand that making others look good makes them look good, too.
In the past few years, especially in 2018, Tan Hiep Phat and Phuong Uyen Tran are among Vietnamese names in the field of business that appear the most on international media because of their stories inspiring co-startups as well as millions of consumers around the world.
That Forbes first published the book "Competing with Giants" by a Vietnamese businesswoman has help promote the name of "rich man" Tan Hiep Phat.
Afterward, in the minds of many consumers, each water bottle is not only a drink but a crystallization of the desire to overcome difficulties and the spirit of entrepreneurship, an organic trend and Vietnam of miraculous stories.
And also from this book uncovered the aspirations of Tan Hiep Phat, as Mr. Hiroshi Otsuka, President and CEO of Musashi Seimitsu said: "An unmissable insight into how and why Vietnamese businesses are quietly growing into global players."
About author Phuong Uyen Tran
Working as a powerful businesswoman, Forbes published author, Phuong Uyen Tran is a model of success in Vietnam. Phuong Uyen Tran is also a special contributor for Vietnam Times. Her writing, including "Competing with Giants" book, and her latest articles are to advise and inspire young people to start-up, overcome challenges and reach out to the world. It is the story of a little girl taking the great responsibilities for a corporation and devoting herself to society.
Zero Degree Green Tea's immediate success

The immediate success of Zero Degree Green Tea helped Tan Hiep Phat exceeded its twelve-month sales target within two months, following by many competitors followed ...