Da Nang hotels offer free accommodation for stranded tourists due to COVID-19
While many visitors stuck in Da Nang due to the issuance of 14-day-long social distancing order starting July 28, a handful of hotels help them out by offering discounted or free accommodation. The good deeds make a touching story amidst the difficult COVID-19 time.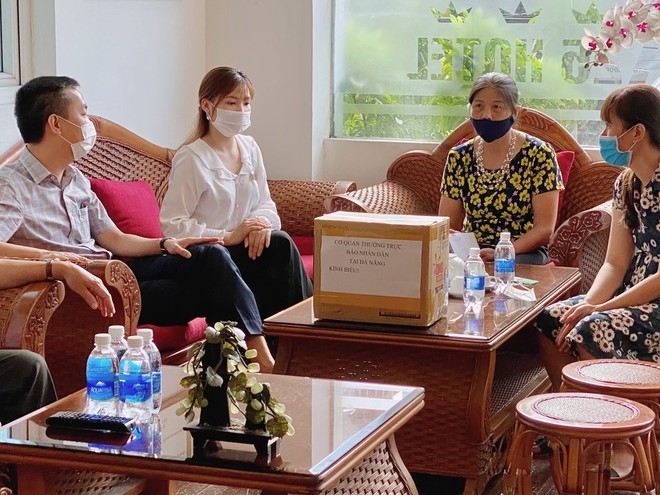 Local authority visits stranded visitors in A25 hotel (Photo: Thanh Nien)
Offering stuck visitors free accommodation
Many hotels in the central city of Da Nang are discounting their room rate, or even offering free accommodation in 14 days for those visitors stuck in the city following the municipal social-distancing order, which was issued on July 28 after a number of community infections reported. The move was widely complimented by Vietnamese netizens, saying Da Nang is "a truly worth-living city".
A25 Hotel, Nguyen Du, Hai Chau province is one of the notable names in the list. The hotel lets its guests stay in their rooms free of charge, and use its kitchen area for daily cooking. Ms. Phan Quynh, director of hotel A25, said the hotel is currently lending helping hands to around 10 foreigners who can't return to their hometown due to the recent COVID-19 development in the city. Those guests have been staying in the hotel since July 24.
"Our hotel, as well as other accomodating facilities in the area, are trying to support the visitors during such a straining time, and you know, showing them the hospitality of Da Nang", Quynh told Thanh Nien, adding that the staff at A25 hotel, from security guards, receptionists, cooks, to janitors still work normally.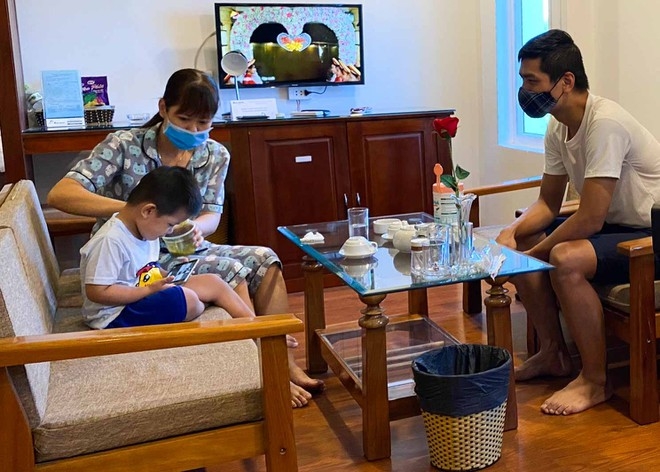 Stranded visitors at A25 hotel (Photo: Thanh Nien)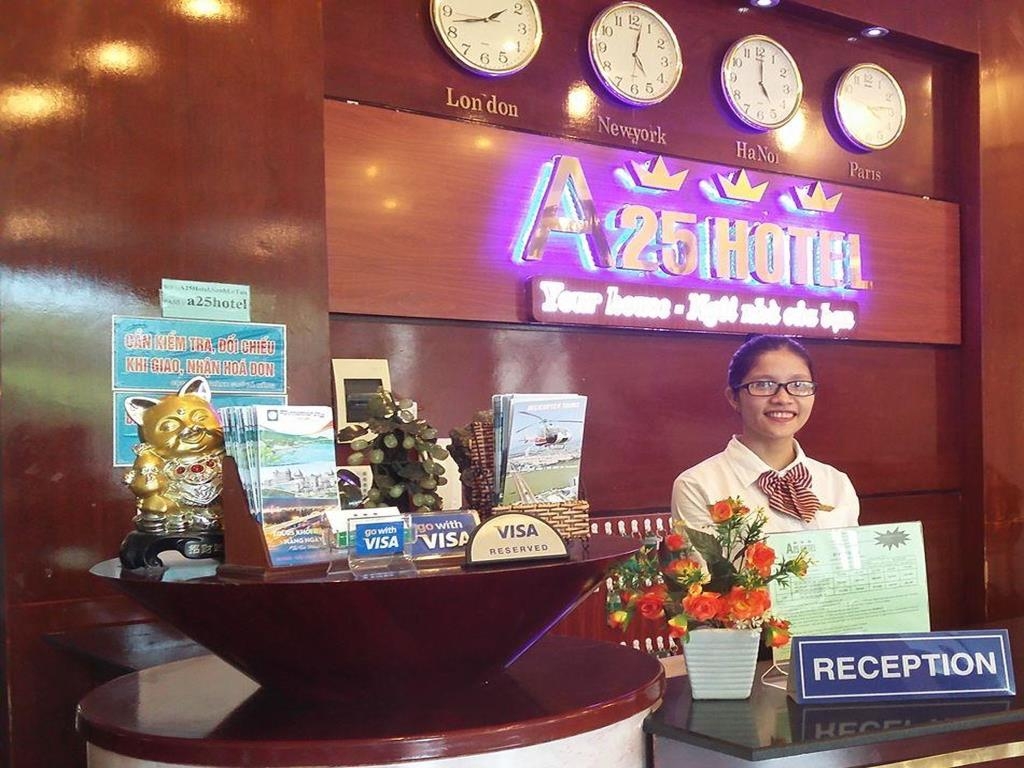 (Photo courtesy of A25 hotel)
In the meantime, Nguyen Thi My Trinh, CEO of the Golden Beach hotel, Da Nang, said the 30 guests staying at the Golden Beach were enjoying a discounted two-bed room rate at only VND 300,000 per day (US $13.09), over one-third the original price. On top of that, the place also lowers the price of daily serving to only VND 25,000 per portion (US $1.09).
Maison Phuong hotel helps their trapped tourists by discounting from 60-70 percent of the room rate.
Heart-wrenching trip to Da Nang
Chu Van Trung, a tourist in Da Nang said his family was all stressed out knowing he couldn't return Ha Noi as planned due to the COVID-19. Their worries, however, disappeared as soon as they knew they got free accommodation and meals serving from the hotel.
"Da Nang's people are so warm. We're very touched indeed. We got special care, support, and even presents from the local authorities right in its hardest time. This is such a warm and unforgettable trip", Trung said.
"Our relatives in Hanoi can rest assured about our whereabouts, as we're nicely treated in here. Once again, thank you Da Nang", he added.
"My staying here is quite great. With the discounted room rate, I feel more secured than ever", Nguyen Vu Tuyen, 36, another visitor in Da Nang shared his thoughts.
A tourist from the Czech Republic trapped in Danang who is staying at KS Ken hotel said he felt grateful for getting the support. "I was fortunate to find this place via a friend's suggestion. The room is not too spacious, but it's super clean and enough for me to live in", he said.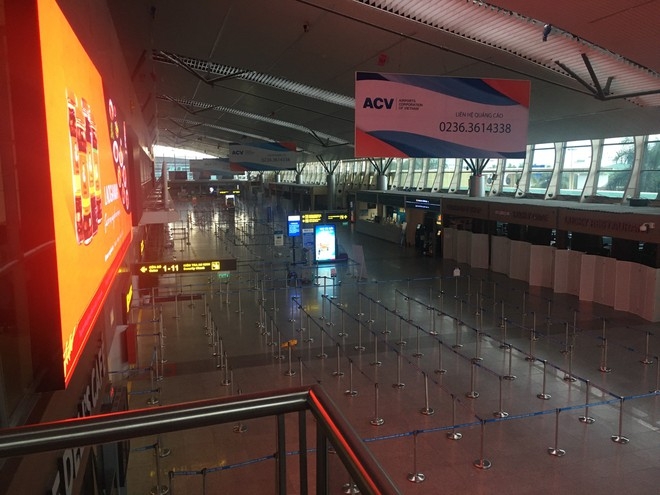 Airport in Da Nang left deserted after the social distancing order (Photo: Thanh Nien)
Da Nang Department of Tourism on July 29 afternoon announced it had arranged enough accommodation in certain hotels with preferential prices for 418 guests trapped in Da Nang during the two-week-long social distancing period. The Department also asks these hotels not to let guests leave the places for unnecessary reasons.
Vietnam reports its first fatality from COVID-19 July 31 afternoon. The victim is a 70-year-old man who tested positive for coronavirus in July 27. The old man has underlying diseases before contracting the virus, his health condition got worse quickly and finally succumbed to the coronavirus.
Da Nang is currently the new epicenter of Vietnam with a growing number of new community infections reported, over a period of three months without any transmission in the community. The city now has 80 new COVID-19 cases. Meanwhile, Vietnam's accumulative cases stay at 509.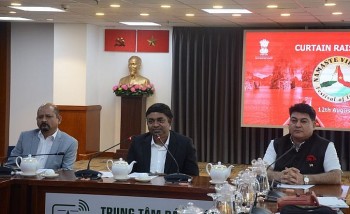 Handbook
The First Namaste Vietnam Fest will be held to mark 75 years of Indian Independence and the 50th anniversary of the establishment of Vietnam-India diplomatic ties (1972 – 2022).