Young Vietnamese Receives Prestigious Scholarship in Mathematics
Before being awarded a prestigious scholarship by the Clay Mathematics Institute (USA), Tuan Huy twice won gold medals at the 2013 and 2014 International Mathematical Olympiad.
Recently, the Clay Mathematical Institute (CMI) decided to award Clay Research Fellowships to two young mathematicians, including Pham Tuan Huy. Huy is a 1996-born and about to receive a Doctorate at the University of Stanford. He has been appointed as a Clay Research Fellow for five years beginning 1 July 2023.
Professor Ngo Bao Chau also received a Clay Research Fellowship in 2004 for his work on the Fundamental Lemma. This is also the work for which he was awarded the Fields Prize in 2010.
"The programs pursued by Huy and Prof. Ngo Bao Chau differ in scope and aspect in Mathematics, but both are excellent, worthy of our pride and expectations for a future boom. Phan Thanh Huy will become a leading professor of Mathematics, representing the new generation," said an expert from the Vietnam Institute for Advanced Study in Mathematics.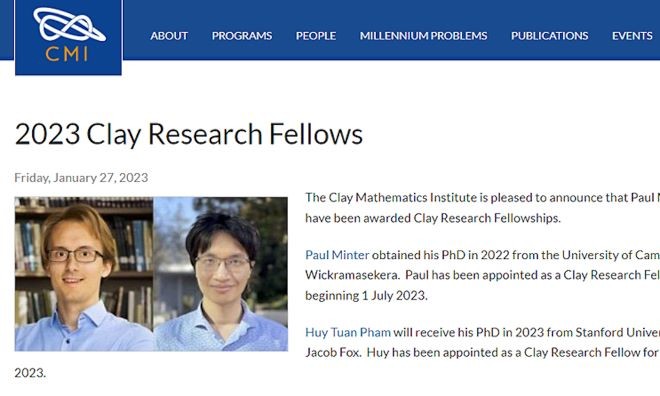 Announcement of the Clay Mathematics Institute on January 27. (Photo: VTC News)
Young Mathematics Prodigy
On the website of the Clay Mathematics Institute, Pham Tuan Huy is introduced as a highly inventive and prolific researcher who has already made fundamental contributions to combinatorics, probability, number theory, and theoretical computer science. Since its establishment, the Institute has awarded scholarships to more than 30 former researchers, all of whom are world-class mathematicians. Among them, 9 people have won the Fields Prize - considered the Nobel Prize in Mathematics.
Pham Chau Tuan - Huy's father, shared with the media: "Huy informed his family as soon as he received a research scholarship from the Clay Mathematics Institute 2 weeks ago. However, he only talked briefly, so I didn't know what scholarship it was, or how valuable and prestigious it was until we heard from local media. The family is very happy and proud of him". He hopes that this scholarship of Huy will inspire and motivate Vietnamese high school students to study math.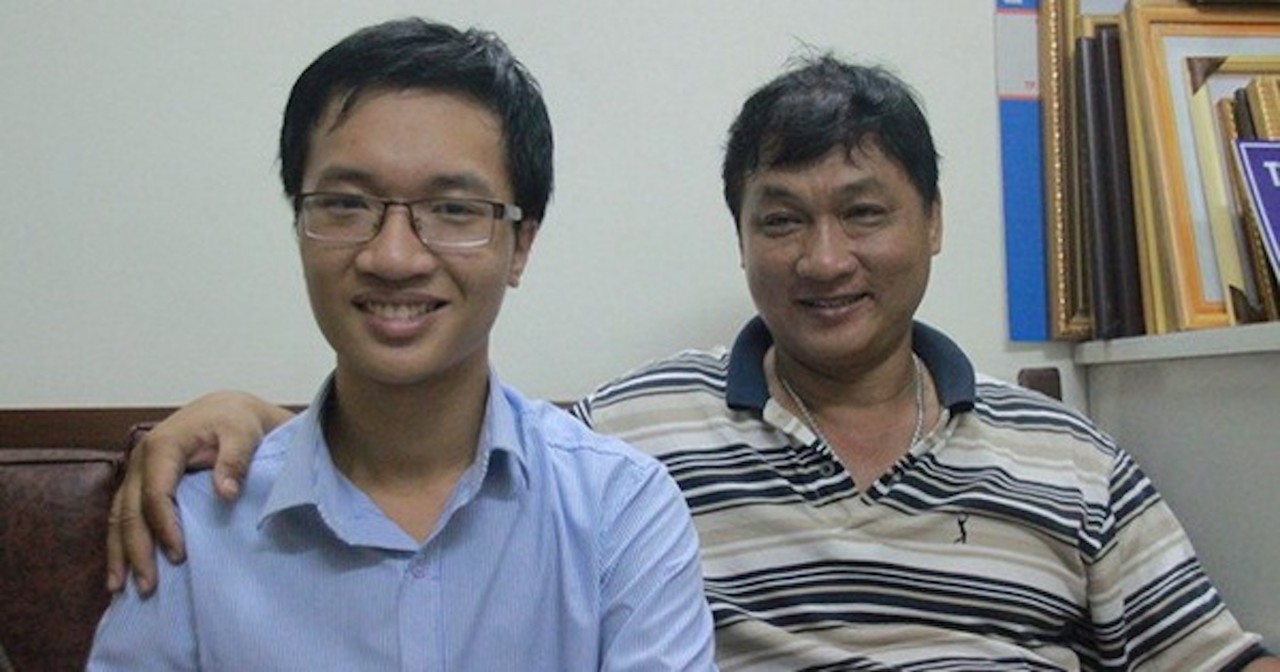 Tuan Huy (left) takes a photo with his father - Pham Chau Tuan (right). (Photo: VTC News)
Huy is looking for an institution to both teach and do scientific research while waiting to complete the procedure to be granted an American green card.
The father said that when he was in high school in Vietnam, Huy had never taken any extra schooling, even English. His school performance was very good that the family wondered if he took any extra classes somewhere else.
Before winning two gold medals at the International Mathematical Olympiad in 2013 and 2014, Huy turned down a 4-year full scholarship in Singapore to study music to choose to study in a specialized math class at Ho Chi Minh City School for the Gifted. Huy's idol is Professor Ngo Bao Chau. "Now he has fulfilled his dream," said the father.
Nurturing the Passion for Mathematics since Young Age
After graduating from high school, Huy continued to major in undergraduate, master, and doctorate in Mathematics at Stanford University. To date, he has published 28 papers in mathematical journals.
Speaking to a local newspaper in 2015, Pham Tuan Huy said that when he was in high school, he liked all subjects, because each subject has its own interesting aspects. "I like Math, and I especially like Literature. The subject of Literature gives me new feelings and the opportunity to present my opinions, thoughts, and perspectives," he said.
According to Huy, the more you dig into Mathematics, the more inference and imagination you need to link data. Meanwhile, literature must also have logic. "In short, these two subjects can complement each other", said Huy.
Reflecting on the milestone of deciding to pursue mathematics, Huy explained how he simply followed his bliss.
"In the 6th grade, the teacher asked the whole class to solve a math problem that required a lot of reasoning. I completed it and was praised by her. That event made me more confident and felt that math is interesting. Now, I think learning math is fun.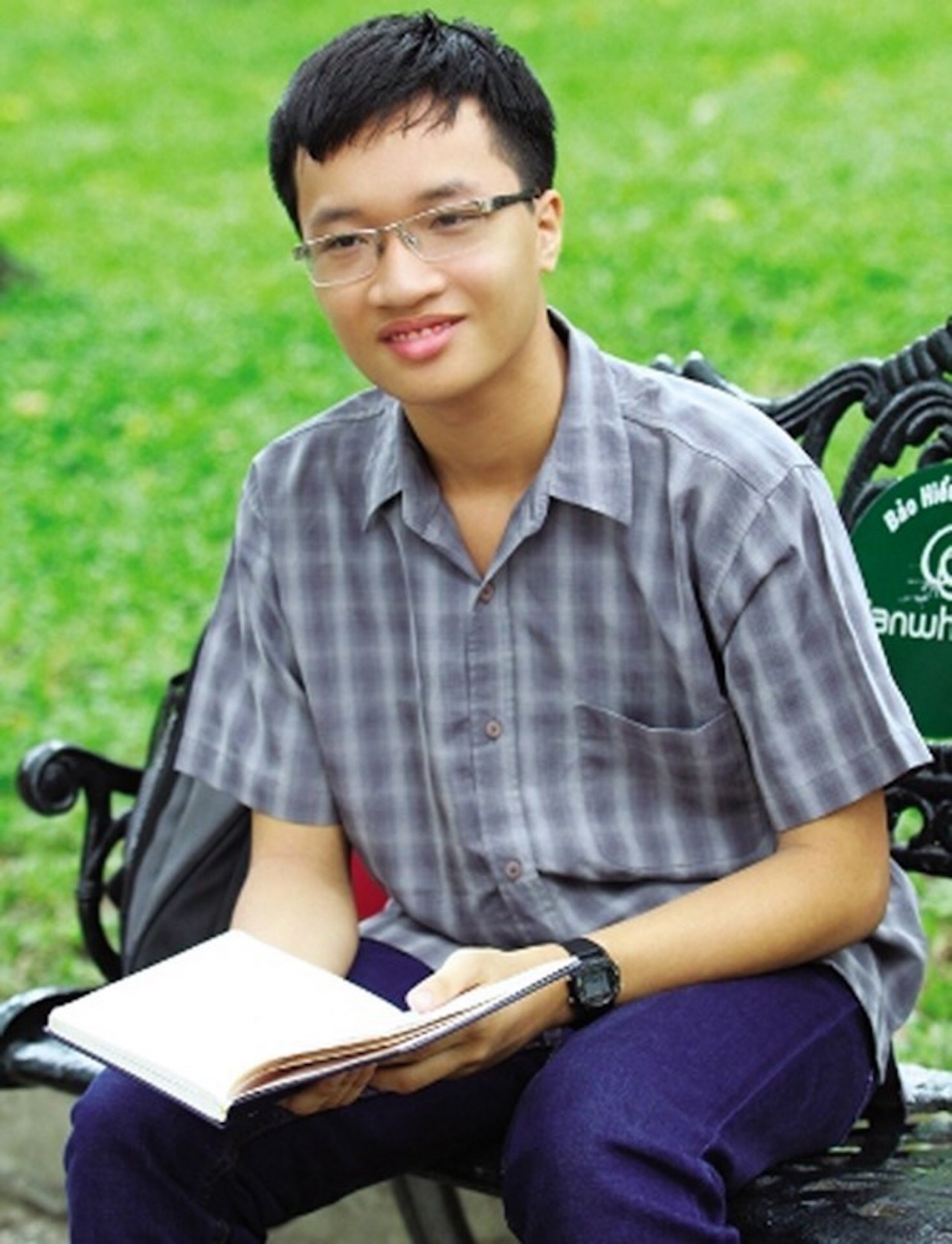 A photo of Pham Tuan Huy. (Photo: VTC News)
"One of the pleasures I take in my free time is finding problems by myself (not the ones assigned by the teacher in class) and trying to figure out how to solve them. People live to affirm their particularity - that is the need of most young people, including me, and each person has their own way of expressing themselves," Huy said.
Despite having achieved good results in his studies, Huy confesses that he is quiet and sometimes very shy. He always tries to change and fix his shortcomings every day.
Clay Mathematics Institute is a famous private foundation in the US, established in 1998 to honor mathematical talents. Every year, the Institute will award Clay research scholarships to about 2-3 mathematicians.
The Institute has not yet announced the specific value of the scholarship, but it is known that this is a "generous" salary and research payment for beneficiaries. Candidates considered for the scholarship are those who have recently received their doctorate degree, or have completed their thesis and are about to receive a doctorate.
After completing the course of study and research at the Clay Mathematics Institute, they can work at any institute or university in the world.