HCMC's Foreigners Learn Vietnamese During Lockdown
Many foreigners in Ho Chi Minh City choose to study Vietnamese to make use of idle time during the social lockdown.
Online Vietnamese courses gaining popularity amongst foreigners
Many Vietnamese language centers are providing one-on-one classes or classes for a group of 2 – 3 if requested.
A representative of the Learn Vietnamese With SVFF center said they were supporting 10,000 foreigners studying Vietnamese online.
The center's teaching staff is elated that they can meet friends from all over the world in their work. They even receive free health advice from students who are doctors.
The Vietnamese Language Studies center also records a sharp increase in the number of students registering for online courses, from 7% in 2019 to 73% in 2021. Assessing the data, the center's representative believed that online classes are not less advantageous than face-to-face classes.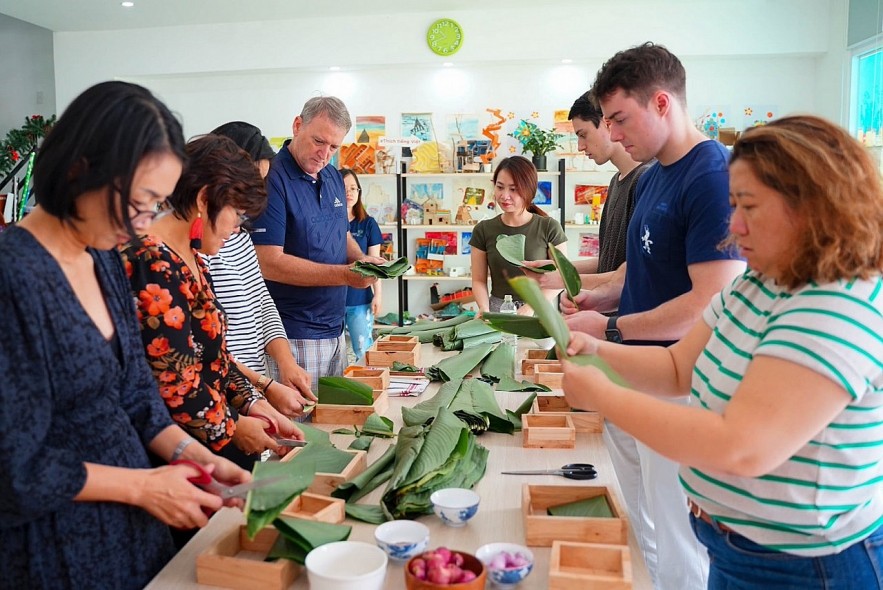 Foreigners learning about traditional Vietnamese culture in traditional Vietnamese language classes. Photo: Vietnamese Language Studies Fanpage
"Online classes have many perks, such as convenience. You do not need to travel to school in adverse weather conditions. You can record the lessons for further practice after class, and teachers can share with students audio recordings, photos and videos to make the lessons livelier and more interesting," the representative of the Vietnamese Language Studies center.
Technologies are bringing people closer; they can communicate with each other from wherever they are on Earth as if they were physically facing each other in a class.
Many students at the Vietnamese Language Studies are proud that they could write on paper their reasons for going out and show them to the Covid prevention checkpoint. Some others can join the volunteer groups in their residential areas. Some said they felt as if they were Vietnamese citizens when they went to the supermarkets to buy necessities for those in need. They were happy they could apply what they learned at school and their lecturers were elated that their works proved helpful to others.
The Foreign Service Institute ranks the Vietnamese language at Category IV on the language difficulty rankings, which groups together languages with significant linguistic and/or cultural differences from English. For a native English speaker, this means that in theory, it would take 44 weeks or 1,100 hours to use Vietnamese fluently.
According to Carol Dinh, a teacher with rich experience teaching Vietnamese to foreigners, to improve Vietnamese during the social lockdown, learners should spend at least 15 minutes per day to revise each lesson and find extra sources online such as language apps, movies, photos and news.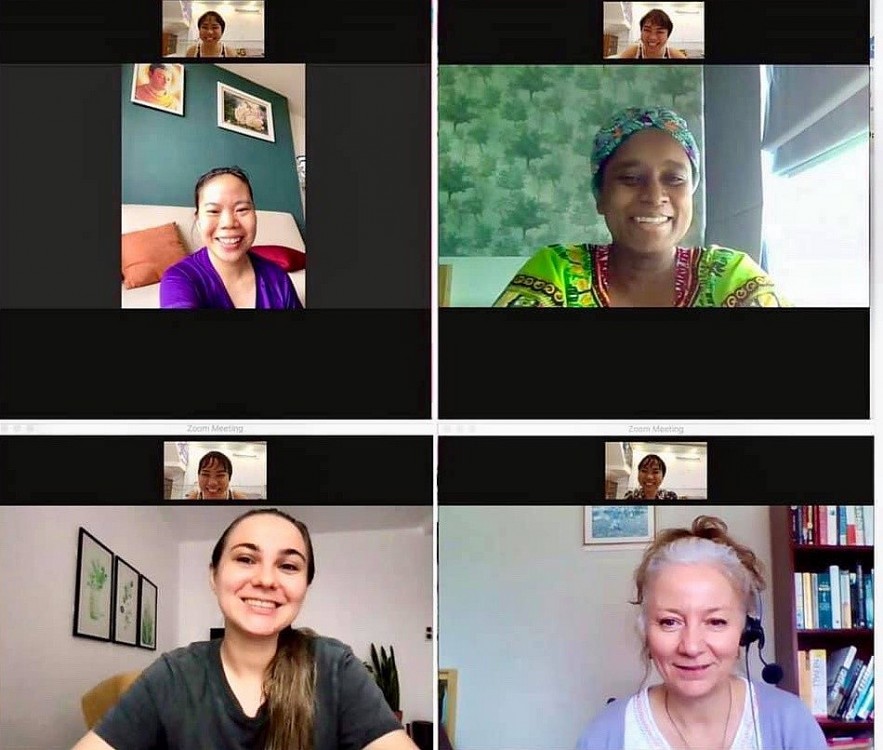 A one-on-one class led by Carol Dinh. Photo: Carol Dinh
A new horizon
An avid traveler, Argentinian Lulu Jarab, 37, came to Ho Chi Minh City 3 years ago. She used to spend most of her time discovering new destinations in Vietnam.
As Ho Chi Minh City enters extensive social lockdown, Lulu could not go anywhere, so she found an online Vietnamese language teacher and entered classes twice per week.
Lulu had wanted to do this since she first arrived in Vietnam, but learning Vietnamese proved to be an immense challenge.
"If I have to compare, Vietnamese is completely different from the languages I used before, including Spanish, Portuguese, English and France. With every lesson, I become a little better. I think it will take me a long time before I can speak Vietnamese fluently, but I will do my best," Lulu said.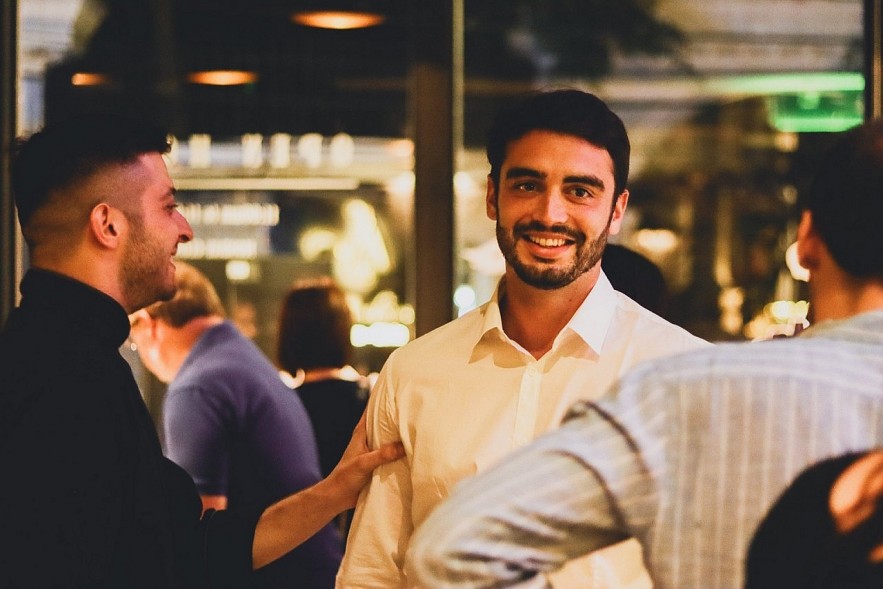 Giulio affirms that learning Vietnamese is the best decision he has made during the Covid-19 pandemic. Photo: Giulio Iazzetta
27-year-old Giulio Iazzetta from Italy works as a business manager for a wine company in Ho Chi Minh City. Due to the nature of his work, Giulio often drove around the city to visit restaurants and hotels before social lockdown.
When Ho Chi Minh City was placed under Order 16, Giulio started to learn Vietnamese. He found a suitable teacher via the groups for foreigners in Ho Chi Minh City. He had Vietnamese classes via Zoom 3 – 4 times per week and by now has completed 37 hours of online learning
At first, Giulio was recommended not to study Vietnamese because it was not worth it. He was completely against this. "Learning Vietnamese becomes easier if you spend 2 – 3 hours every week focusing on it," Giulio said.
Giulio has gained memorable experiences during the social lockdown. He can now communicate more with the guard and manager of his residential building in Vietnamese. His relationship with his flatmate also improves as he helps his friend translate basic Vietnamese words.
Giulio used to be able to speak only "hello" or "thank you" in Vietnamese. He can now read and understand simple words. The 27-year-old manager from Italy hopes to come back to the office soon so he can converse with his colleagues."
"I am so grateful for the support I received when I first came to the company. Learning Vietnamese is a way for me to show them my respect and appreciation." Giulio said.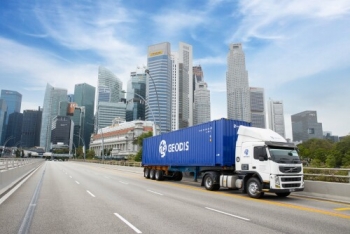 Economy
GEODIS, a global leading transport and logistics services provider, has expanded its road network in Southeast Asia to Vietnam; another step towards its ambition to develop a scheduled road service connecting Singapore to China.