100,000 Made-in-Vietnam cloth face masks given to Sweden
Deputy Foreign Minister To Anh Dung handed over 100,000 antibacterial cloth face masks manufactured in Vietnam to the Swedish government and people in a symbolic ceremony in Hanoi on April 17, reported VNA.
Deputy Foreign Minister To Anh Dung handed over 100,000 antibacterial cloth face masks manufactured in Vietnam to Swedish Ambassador Ann Mawe. Photo: VNA
The move comes after Vietnam, which has been recognized internationally for its actions in containing this pandemic, earlier this month donated face masks and medical supplies to the United States, European nations, and neighbor countries.
The masks will be shipped to Sweden as soon as possible in order to help the country fight the epidemic.
Addressing the ceremony, Dung, empowered by the Prime Minister, said Vietnam highly valued the Swedish government's efforts in response to the pandemic and the country stands ready to cooperate, exchange experience and join hands with other nations, including Sweden, in the COVID-19 fight.
He emphasised the importance of international cooperation and solidarity to ensuring people's health, and expressed thanks to the valuable support and assistance provided by Sweden to Vietnam during its struggle for national independence and reunification in the past and the current cause of development and international integration.
Swedish Ambassador to Vietnam Ann Mawe expressed her thanks to the Government and people of Vietnam for the valuable gift, describing it as a vivid evidence of the traditional friendship and close cooperation between the two countries.
She spoke highly of the Vietnamese Government's outstanding achievements in combating the COVID-19, expressing her belief that with efforts and solidarity, the countries will win the fight, and relations between Vietnam and Sweden will continue advancing in both bilateral and multilateral aspects in the time to come.
As of April 17, Vietnam has seen 268 coronavirus infections confirmed with no fatalities reported, while 198 patients have fully recovered from the deadly disease.
The number of cases in Sweden has since risen to a total of 13,216 as of April 17./.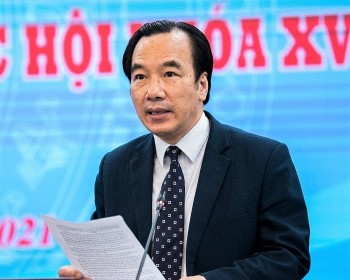 Focus
Consolidation of personnel; building and expanding the network of Malaysian partners; strengthening communication, and contributing to introducing to the people, especially the young generations of the two countries about the country and people of each side... are the focus of the Vietnam-Malaysia Friendship Association in the coming time. Chairman of the Association, Ngo Sach Thuc hopes that "people-to-people diplomacy will continue to be a pioneer in bringing the two countries and cultures closer to the goal of cooperation and integration".