Vietnam hands over medical equipment to Laos and Cambodia for COVID-19 combat
Deputy Minister of Foreign Affairs Nguyen Quoc Dung  on April 3 handed over necessary medical equipment to help Laos and Cambodia fight the coronavirus.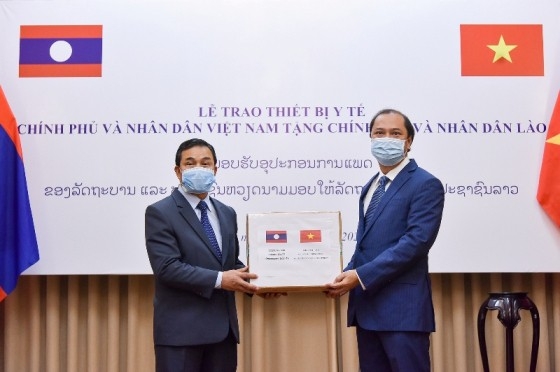 Deputy Minister of Foreign Affairs Nguyen Quoc Dung hands over aid to Laos Ambassador Sengphet Houngboungnuang. Source: VOV
Speaking at the handover ceremony, Dung said the aid reflected the solidarity of the Party, Government and people of Vietnam, to the people of Laos and Cambodia in difficult time due to coronavirus.
The aid which worths approximately USD300.000 for each country, includes medical masks, medical protective clothing, antibacterial masks, and testing devices.
Dung expressed belief that the Parties and Governments of Laos and Cambodia will soon control the pandemic, affirming that Vietnam will accelerate ASEAN's joint efforts and stand side by side with two countries as well as other countries in combating the pandemic.
He also suggested the Lao and Cambodian Governments continue facilitating the Vietnamese communities' access to necessary conditions to protect themselves against the COVID-19.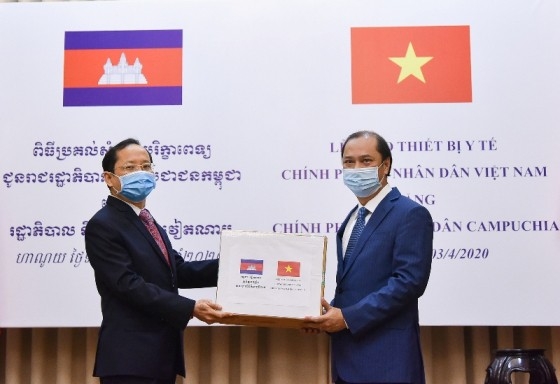 Deputy Minister of Foreign Affairs Nguyen Quoc Dung handovers aid to Cambodia's Ambassador Chay Navuth.
Both two ambassadors expressed sincere thanks to the Government and people of Vietnam for the medical aid, saying that it is the meaningful gift in the current context, which demonstrated the fine tradition of mutual support and assistance between Vietnam and their nations.
They also agreed to continue facilitating cross-border movement of goods in a bid to help Vietnam and their nations overcome difficulties resulted from the pandemic.
Prime Minister Nguyen Xuan Phuc on March 26 announced the Vietnamese Government has decided to offer medical aid to help Laos and Cambodia during his phone talks with Lao PM Thongloun Sisoulith and Cambodian PM Samdech Techo Hun Sen.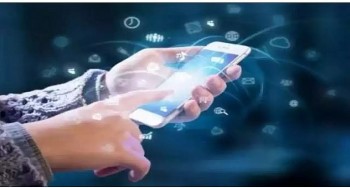 World
The Indian government has blocked as many as 232 apps operated by foreign entities, many of them Chinese, for being involved in betting, gambling and unauthorised loan services.