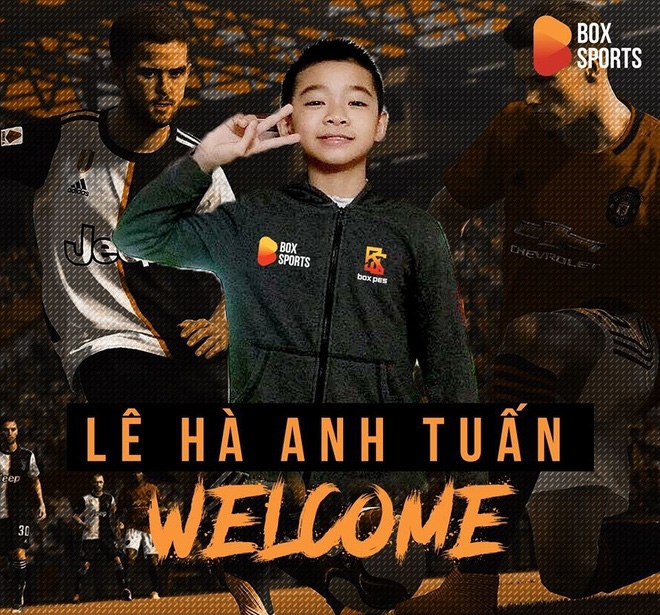 Le Ha Anh Tuan (Photo: The Thao 247)
Tuan is among the 10 Vietnamese outstanding players participating in the PES Vietnam Korea Super Cup tournament, which took place on June 20-21 with 10 matches between Vietnamese and Korean gamers.
Tuan's opponent in the third round on the second day is Lee Jin-uk, South Korea's No. 1 player. While Lee Jin-uk chose Juventus, Tuan took PSG and netted 4 against the former.
In this match, it took Tuan only 4 minutes to score the first goal. At the end of the first half, Lee Jin-uk equalized 2-2, but the Vietnamese player took the lead 3-2 before the game at halftime. In the second half, the 12-year-old Vietnamese prodigy scored 3 more goals to close the 6-2 victory.
Le Ha Anh Tuan's unexpected victory seems to have brought confidence to the rest of Vietnam's gamers. Son Ka held Joonster with a score of 1-1, while Tabi Tuan Anh defeated Park with a score of 4-2.
These results, however, are not enough to help Vietnamese gamers balance the final results. In the end, after 10 matches, Vietnamese gamers won 3, drew 1, lost 6 against Korean gamers.
The winning is considered an impetus for Vietnamese team joining in the upcoming Vietnam Korea Super Cup, a friendly tournament held by ViettelTV SEA Cup, the largest PES tournament ever in Vietnam with a total prize value of up to VND 120 million (US$5.180). The tournament brings together top players from Vietnam and Southeast Asia. It also marks the participation of Le Ha Anh Tuan.
Jasmine Le