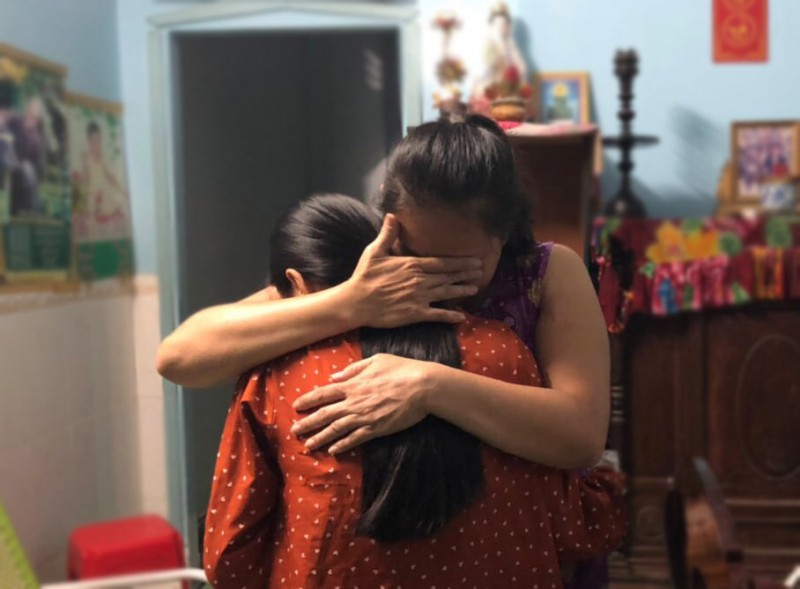 A young victim of human trafficking rescued by Blue Dragon reunites with her loved one. Photo: Blue Dragon
1.Blue Dragon was created by a group of Vietnamese and international friends in 2003.
But it wasn't until a year later that Blue Dragon Children's Foundation became officially registered as a charity.
2.Today, Blue Dragon works directly with over 1,500 beneficiaries at any one time.
And in addition, Blue Dragon meets many young people each month who need help only for a short time before they are on their way – such as street kids who return home to their families.
3.The first shelter for 6 street children was called "The Big Room."
Blue Dragon is still in touch with all of those original residents. Two of them are now Blue Dragon staff.
4. Blue Dragon's work has so far changed 3 laws.
Blue Dragon's work contributed to the revision of the 2012 law on human trafficking. The organization led the revision of the penal code in 2018 to protect males from sexual abuse. Blue Dragon also led the process of creating a circular to ensure that victims of crimes are guaranteed the right to legal counsel in 2019. And there's more to come.
5. Ten of Blue Dragon's staff were once children or young adults in Blue Dragon's care.
They work in all kinds of positions, from direct care to management to behind-the-scenes roles.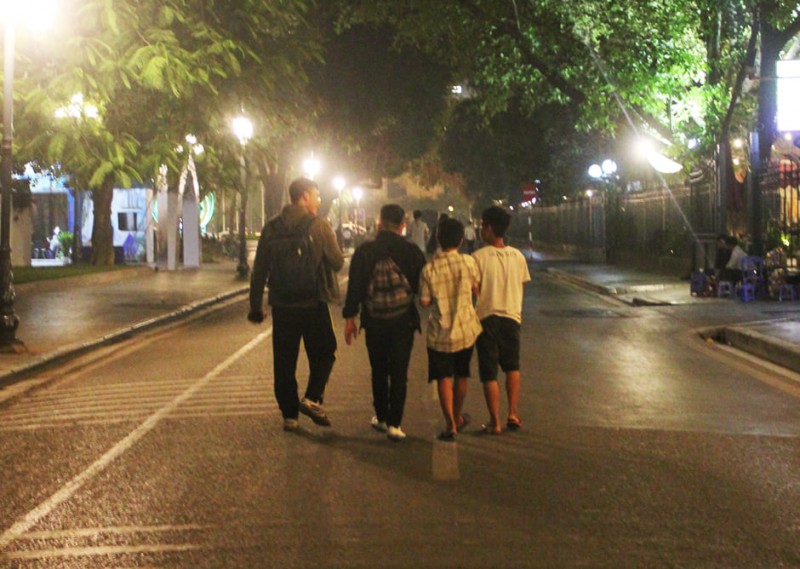 Every night, the street outreach team finds children living and working in the streets. Photo: Blue Dragon
6. Blue Dragon's HQ is in Hanoi, but they work right around the country.
The people Blue Dragon rescue from slavery and the homeless children they meet on the streets may be from anywhere in Vietnam. Blue Dragon accompanies them home and keep helping however needed.
7. Blue Dragon has obtained legal registration papers for over 13,000 people.
This includes birth certificates, land ownership documents, and identification cards. These legal papers safeguard children and community members from exploitation and allow them to access government services like schooling and healthcare.
8. The first rescue of a child from human trafficking was in Ho Chi Minh City in 2005. People who made it happened thought this would just be a one-off.
The fight to end trafficking is now a key part of Blue Dragon's work. The organization has so far rescued 910 people, including girls, boys, men and women, both within Vietnam and internationally.
9. 95% of Blue Dragon staff are Vietnamese, including all people in management roles and all direct service staff.
While Blue Dragon is considered an international organization, it is very local. Foreign staff generally have roles related to fundraising and international development.
10. Blue Dragon uses an 'end to end' approach to solving social issues.
Blue Dragon meet children in crisis situations and help them through their recovery, then offer long term care. While doing this, Blue Dragon advocates for systemic change, such as law reform, to deal with the core problems that caused their crisis.
11. Education is a key part of Blue Dragon's work.
Right now Blue Dragon is supporting the education of 585 school students, and another 100 tertiary students. They have built 11 classrooms, 14 boarding rooms in rural schools, and 8 libraries. Altogether, more than 5,000 children have gone back to study with the assistance.
12. 542 runaway children were reunited with their families… so far
Every night, the street outreach team finds children living and working in the streets. They offer them food and a safe place to sleep, and eventually assist them to return to their families.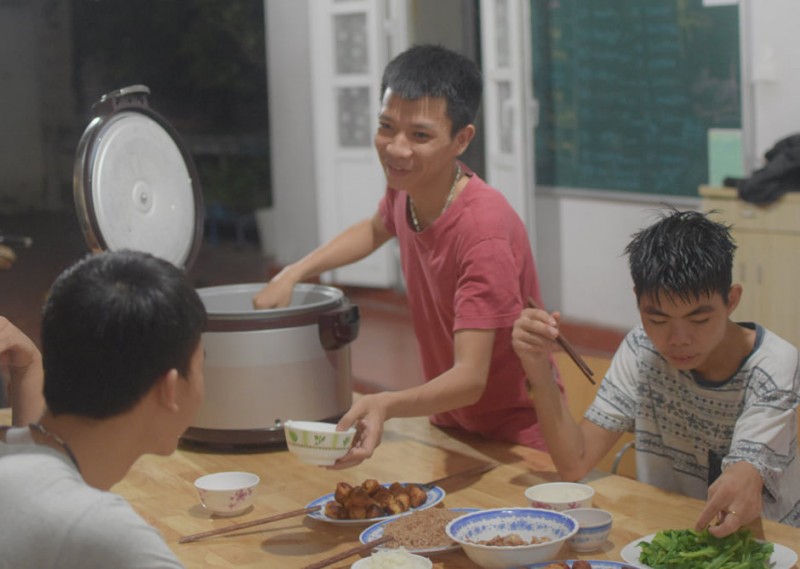 For children with no home to return to, Blue Dragon offers them a place in safe accommodation. Photo: Blue Dragon
13. Whatever it takes.
Instead of having a standardised program that children have to fit into, Blue Dragon individualises its services: they fit around the needs of the children they meet. They rescue people locked up as slaves; prepare teens to return to school after years of being homeless; offer career preparation classes; give scholarships to tertiary students; place teens in drug rehab; build houses for families… Whatever it takes to get a child out of crisis is what they will do.
14. Blue Dragon doesn't put limits on what the kids can do.
Some of the rescued young women from sexual slavery are now teachers, nurses, and accountants. Some children Blue Dragon has rescued from slave labour have grown up to work and study abroad, while others have gone on to university. Just because they are in crisis when we meet them doesn't mean they can't have a bright future.
15. This life-changing work is paid for by friends around the world.
There are sponsors sending money each month… school kids doing walkathons and bake sales… companies donating a portion of their sales… as well as grants, gifts in people's wills, and institutional funding.