3 Ideal Rooftop Restaurants and Bars to Celebrate New Year's Eve in Binh Thanh
The 3 restaurants and bars below have an extensive menu, affordable prices, and a beautiful rooftop view. They are the ideal places for diners to fully enjoy the upcoming New Year's Eve with their family and friends.
On the upcoming Tet holiday, many young people want to find a place to watch fireworks with their loved ones. They can refer to the following restaurants and rooftop bars with reasonable prices and beautiful views.
Tywn Cafe
Address: Xo Viet Nghe Tinh, Binh Thanh
Price: VND 50,000 (USD 2.11) - VND 90,000 (USD 3.80) /dish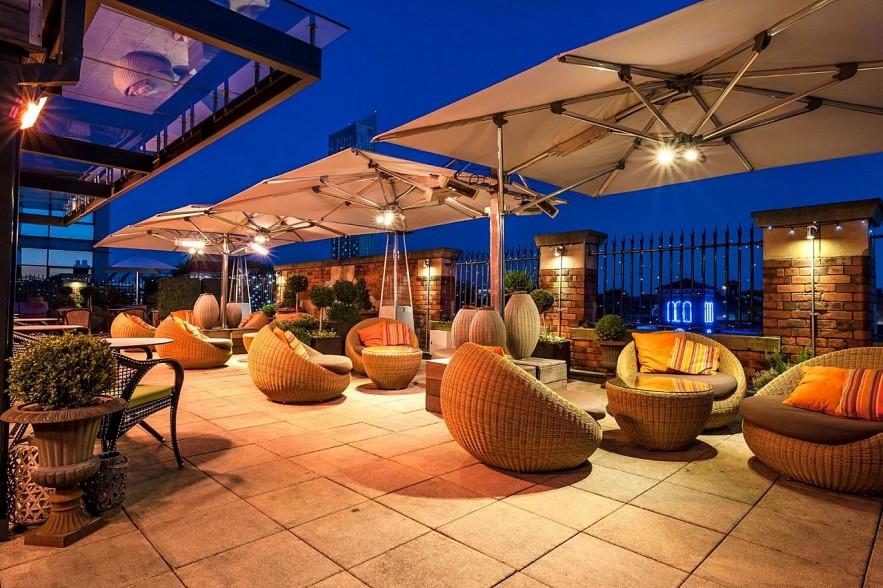 Photo: secretcite.com
This establishment has a minimalist monochrome style with a dominant gray tone. It is quite airy with a panoramic view of Binh Thanh district. From this cafe, diners can see the whole city at sunset.
This place is suitable for people to organize meetings with friends. However, because it doesn't have many private corners, it is not ideal for couples to date.
The drinks menu includes teas, sodas, iced drinks, and cocktails. This place only has snacks like chips, fish balls, beef balls, and beef jerky. In general, the food menu is not diverse, priced at VND 35,000 (USD 1.48) - VND 70,000 (USD 2.95) / dish. In addition, because this cafe has just opened, there are preferential programs for customers.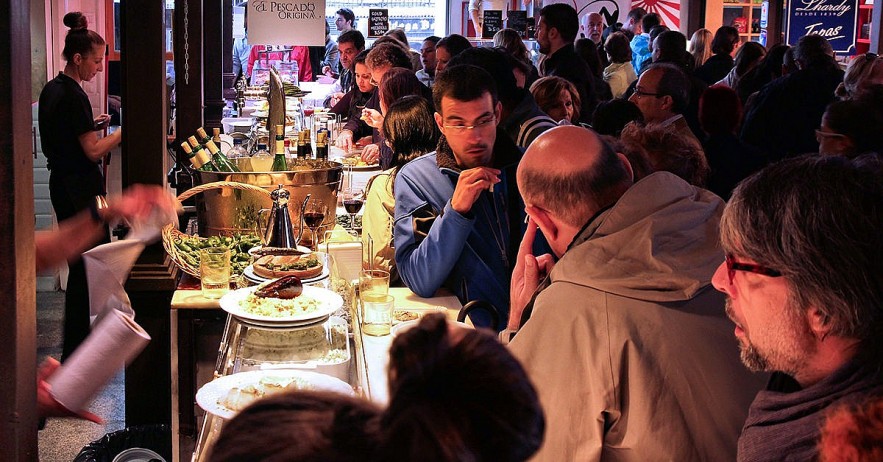 Photo: Vinepair
Noong Rooftop
Address: Nguyen Cuu Van, Binh Thanh
Price: VND 35,000 (USD 1.48) - VND 99,000 VND (USD 4.18)/dish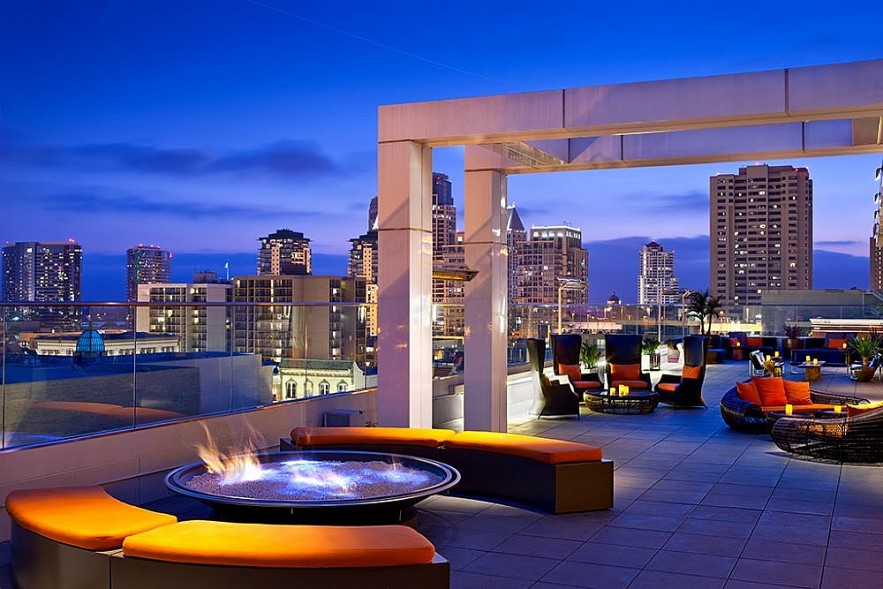 Photo: timeouttravel
Noong Rooftop is inspired by the Northwest region of Vietnam. The interior of this restaurant is a combination of vibrant orange-red-blue tones. They have decorative details made of wood and brocade motifs. From every angle of the restaurant, diners can enjoy the panoramic view of Landmark 81 and the vibrant city scene.
The restaurant is appreciated by many people for its cozy space, perfect for couples. This place is relatively quiet so it is not suitable for large groups.
The menu includes typical Northwest dishes such as herbal cocktails, local beer, kombucha tea, and fruit juices. In terms of food, there are many delicious dishes, namely sausages, buffalo meat, smoked goose breast, peanuts, and dried potatoes. These dishes are quite tasty and well-known.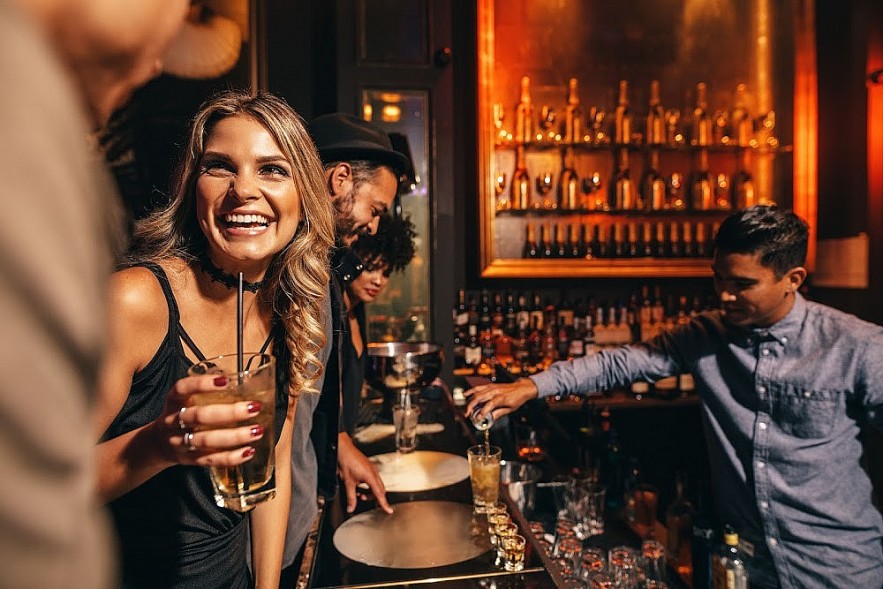 Photo: Timelives.com
Rooftop Wind Chimes
Address: Nguyen Gia Tri, Binh Thanh
Price: VND 40,000 (USD 1.69) - VND 99,000 (USD 4.18)/dish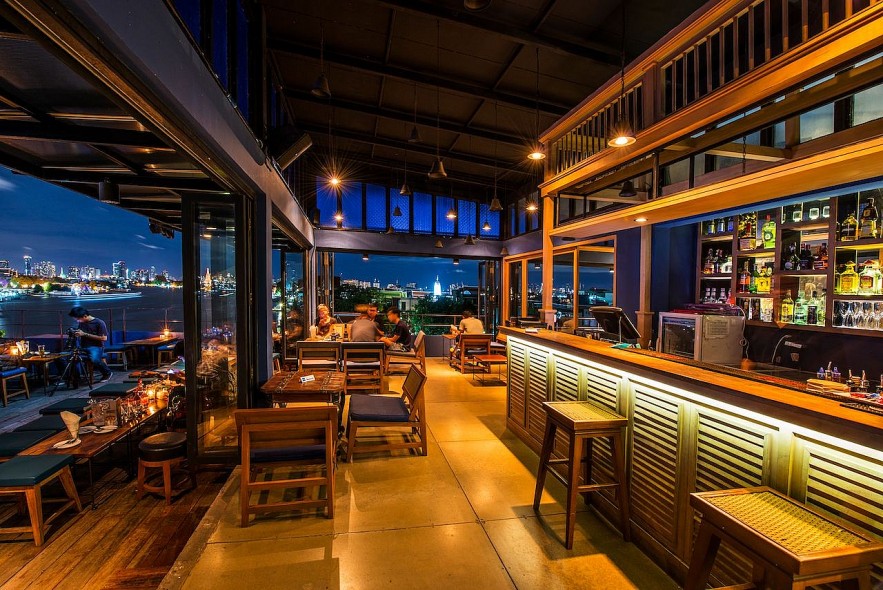 Photo: Martadornet
This bar is designed in a simple style, not too strange or special. Some of the walls are decorated with Japanese-style paintings, suitable for diners to take pictures. This is a suitable place for friends to gather or for people to organize club exchanges or anniversary parties.
Most of the time, this place is quite crowded, so there is usually no private space for couples. Every Friday night, there is a band, so the atmosphere is quite noisy and bustling.
This bar sells beers, cocktails, mocktails, fruit teas, and soft drinks. Food includes dishes such as salt-roasted chicken, grilled squid with garlic, french fries, and cheese shakes. Food quality is average, nothing special. The price ranges from VND 70,000 (USD 2.95) - 120,000 (USD 5.06)/ dish.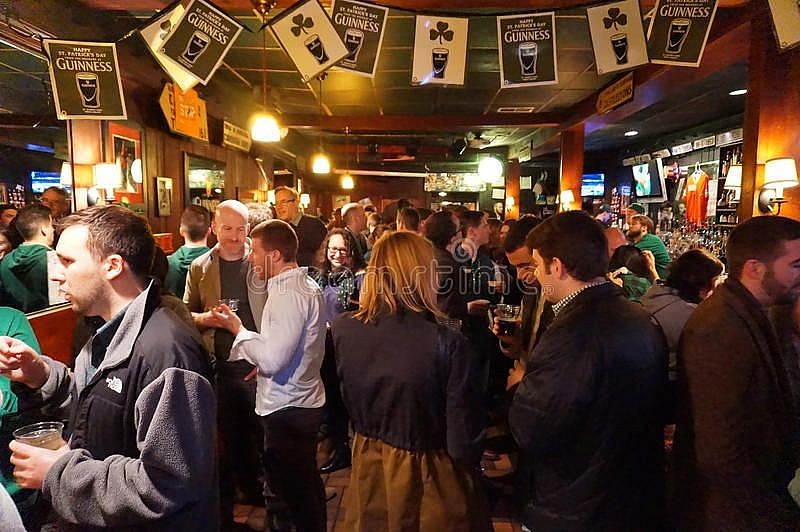 Photo: Pinterest.com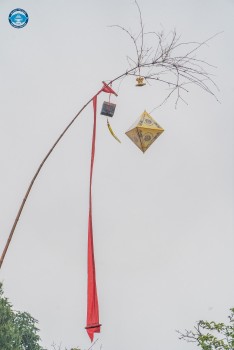 Viet's Home
In the past, the Neu pole (a tall bamboo pole with red garment strips used to ward off evil spirits during the lunar New Year) lowering ceremony at the royal palace of the Nguyen Dynasty was performed to mark the end of the New Year holiday and prepare to enter a new working year.