31 million Vietnamese workers severely hit by COVID-19
As many as 30.8 million Vietnamese workers either go unemployed or paid less in the wake of the economic fallout from coronavirus pandemic. The figure is expected to rise by the end of the year.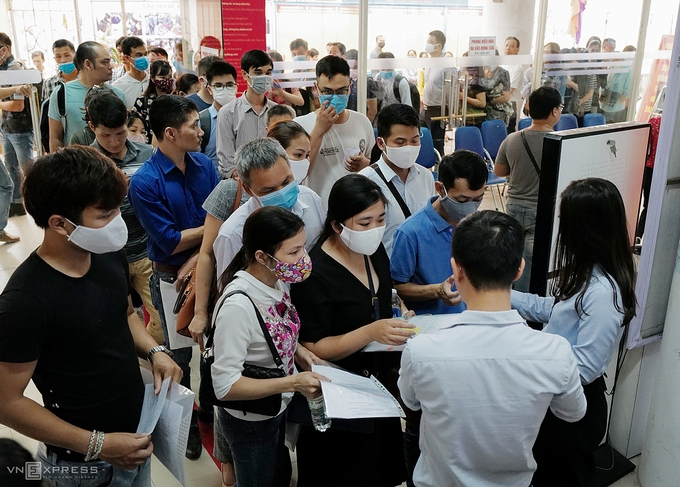 Long line of people waiting to get unemployment benefits in Cau Giay district, Hanoi (Photo: VNE)
The General Statistics Office (GSO) revealed at the press conference Friday morning that nearly 900,000 workers are out of work and nearly 18 million people, which accounts for 53 percent, receiving less income than before. A large number are working less than the standardized 8 hours per day.
The service sector is the hardest-hit one among other sectors in the country, with 72 percent of workers facing job disruption. The Industry and Construction sector comes second with 67.8 percent affected, meanwhile the Agriculture, Forestry and Fishery has 25.1 percent, according to GSO's report.
"Workers are being negatively impacted by being laid off or having had their working hours reduced. The number of affected workers will continue to climb in the upcoming quarters lest there is no measures to drive economic activities," the GSO said in a statement.
"5 million workers might be employed by the end of 2020", Vu Thi Thu Thuy, Director of Vietnam Population and Labor Statistics Department said at the press conference.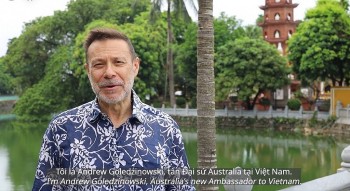 Friendship
According to newly appointed Australian Ambassador to Vietnam, Andrew Goledznowski, Australians are interested in visiting Vietnam now that the country is open again for business.