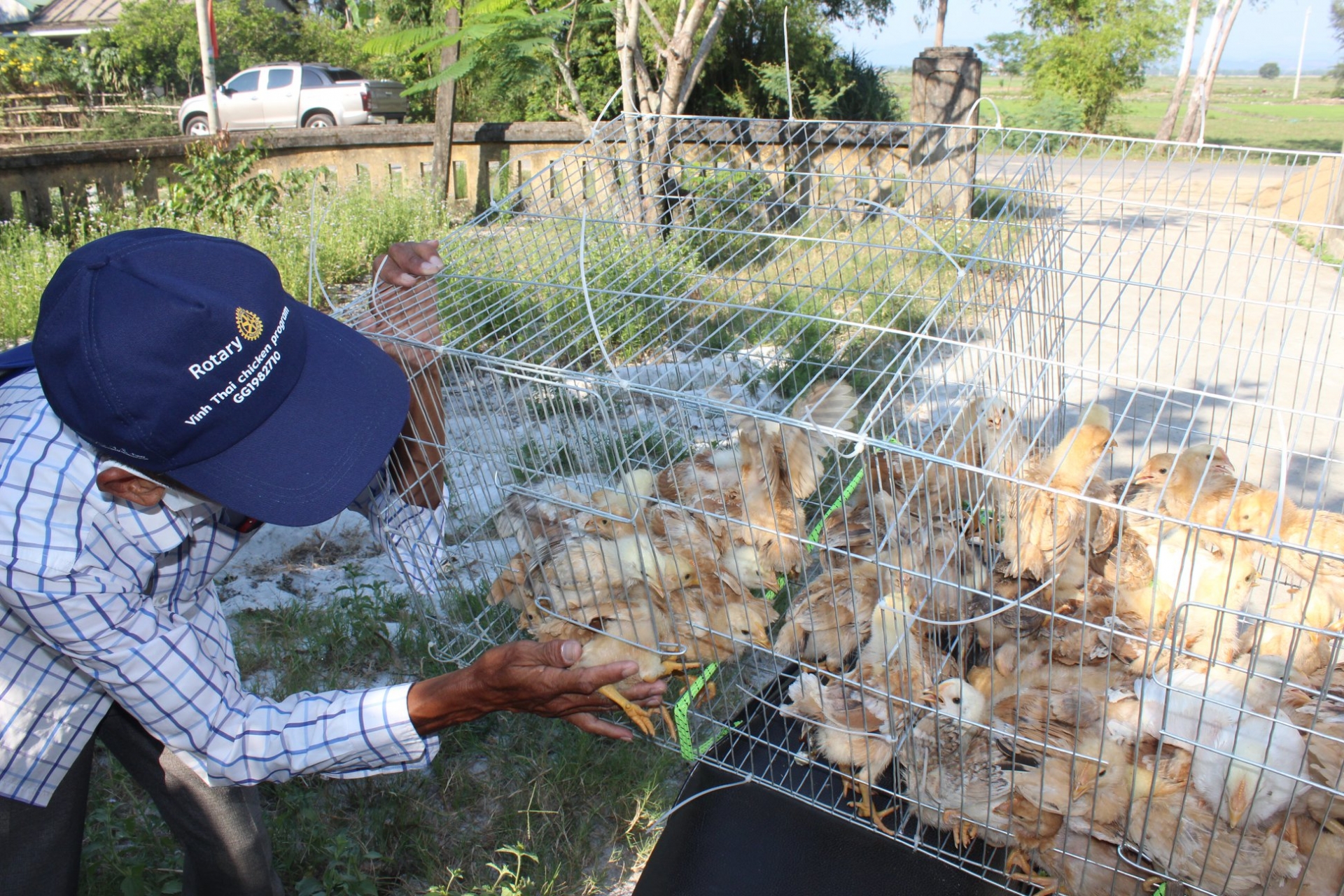 The project is aimed to improve the economic condition for the disadvantaged people near Hue through chicken raising. Photo: Hearts For Hue
Attending the distribution including Truong Trong Khanh – Chairman of Hearts For Hue – and Nguyen Thi Be – Vice Chairman of Phu Gia People's Committee – along with 50 people in need.
All beneficiaries were feeling fulfilled and overjoyed when they received baby chicks. The COVID-19 outbreak has exerted many negative effects on the economic condition of the residents; therefore, this is a good opportunity for them to revive their economic situation.
Hearts For Hue also supported households with veterinary service and equipped them with breeding techniques before chicken distribution.
These 50 beneficiaries are the third group that had received the chicks under the framework of the project. In early May, Hearts For Hue staff took a visit trip to several participants in the second group.
Most of the beneficiaries of the group 2 reported that the survival rate has reached more than 95%. To gain this achievement, they have put their great efforts on taking care of a flock of chicken. For each chicken sold, they were paid in the range of VND 90,000 to 130,000 (USD 3,88 - 5,61), and most members had sold 95 chickens. The recipients expressed their overwhelmed with happiness with these positive results.
Nguyen Vinh Tuong – a beneficiary shared: "The flock of chicken has brought about VND 7 million (USD 302) for my family. I have used it to cover daily expenses. The remain of profit spent on purchasing a new breed of 50 baby – chickens".
Before the handover, Hearts For Hue in collaboration with Hue Agricultural and Forestry organized training sessions on Paravet and Establishing Chicken Club. The main purpose of this activity is to train 20 selected members of the self-help club to become local vets who will support the other members in chicken raising and related veterinary matters, purchasing new chicks and selling chickens after grant funds end.
The very first training provided an orientation about developing producing towards the club model, the necessary articles to establish chicken raising club and how to establishing chicken raising club.
According to the plan, a second training on Paravet and the Establishment of the Chicken Club will be held in early June./
Hannah Nguyen