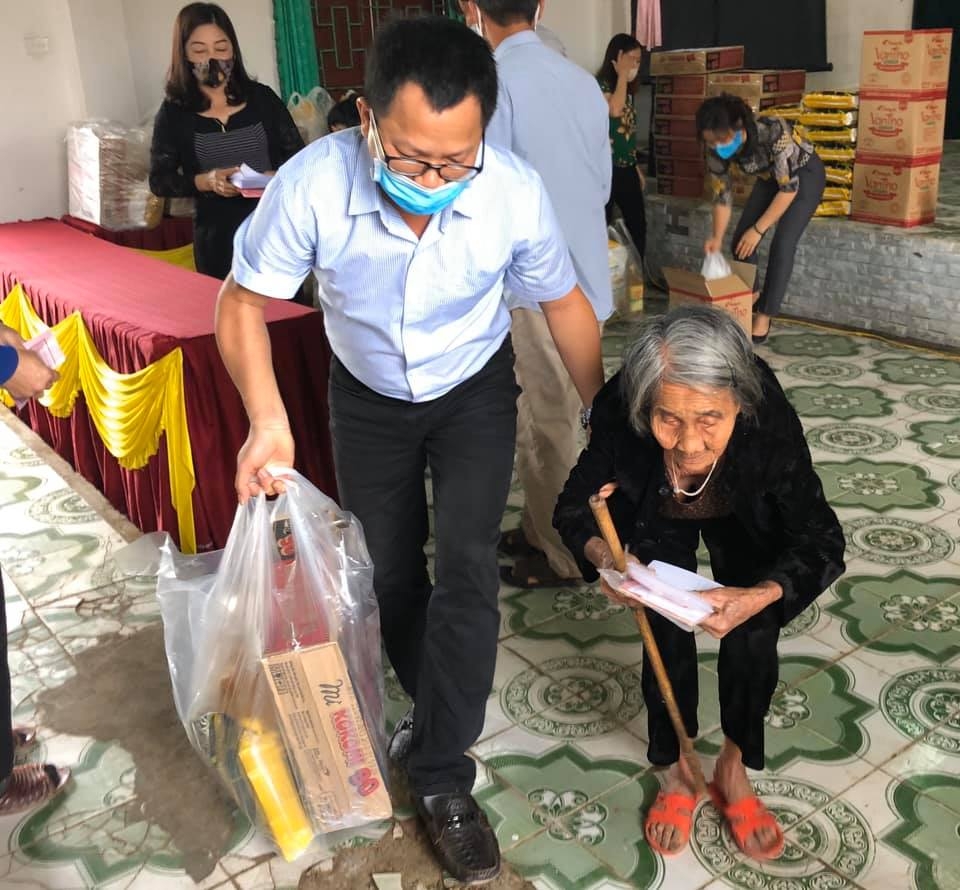 Gift packages to help vulnerable households overcome difficulties caused by the COVID-19 outbreak. Photo: Zhishan Foundation
The COVID-19 pandemic has exerted negative effects on people in some ways. Many people have lost their jobs while they still have to pay their daily expenses.
Moreover, with schools closed and families losing their income due to the pandemic, children in poor areas are dropping out of school to look for jobs. Without a helping hand, these children might never return to school again.
With the main purpose of supporting needy people to overcome this tough circumstance, 200 gift packages for studious students from difficult background and 100 gift packages for vulnerable households in two districts of Cam Xuyen and Thach Ha have been distributed. The total cost is VND 90 million (USD 3.873).
Earlier, on April 23 and 29, 225 support packages worth VND 55 million (USD 2.366) were given to poor households in Hue city, Thua Thien Hue province.
According to Hoang Trong Thuy - Head of Zhishan Project Office in Vietnam, they will continue to hand over about 160 gifts to disadvantaged students in Hue, to encourage them to come back to school.
Zhishan Foundation is the NGO of Taiwan (China) with the purposes of offering scholarship, free surgeries to disabled children and supporting the preschool education. The Foundation has been carrying out many projects to support education, health care and long-term assistant for over 70,000 disadvantaged children in Thua Thien Hue, Quang Tri, Quang Binh, Ha Tinh, Nghe An provinces./.
Hannah Nguyen