Hanoi unveils first "rice ATM" for low-income people
A first "
rice ATM
" was put into operation in Hanoi on April 11 as a way of helping low-income earners who have suffered economically as a result of the fight against COVID-19, reported VOV.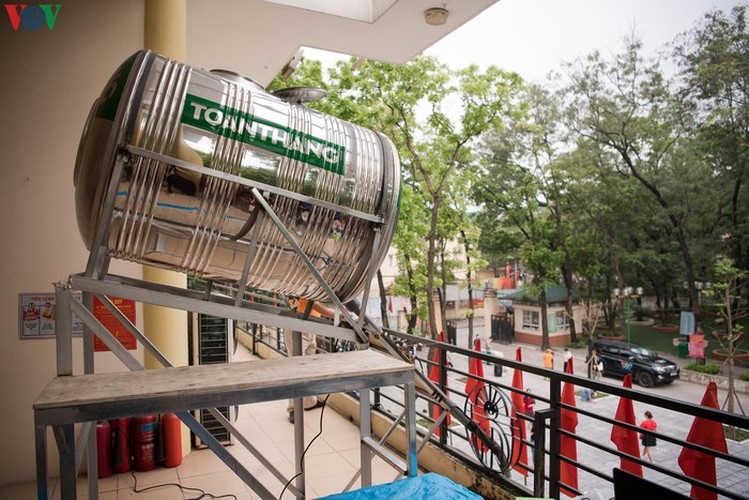 Doan Thanh Tung, a member of a chess club in Hanoi, has been credited as the inventor of the machine. Source: VOV
The capital's first rice ATM machine is situated in a sports and culture centre in Nghia Tan ward of Cau Giay district in Hanoi. The rice is contained overhead in a stainless-steel water tank.
Dr. Nguyen Manh Hung, director of Thai Ha publishing house which is sponsoring the programme, notes that it took two days to get the rice ATM fully functional and to prepare the rice to be dispensed.
Organisers also arranged the standing areas so people can wait while lining up. When queuing, people must adhere to a two-metre distance with others.
Before they can receive their rice, people must use hand sanitiser and organisers will note down some information about the gathered people.
The charity programme is running from 8am to 5pm each day.
The opening of the machine saw a large number of people queue up in order to receive rice.
As a preventive measure to combat the COVID-19 outbreak, people must use their feet to push a button instead of using their hands.
Rice will then begin to pour into a bag for as long as people push the button. Each person is permitted to take 3kg of rice at one time.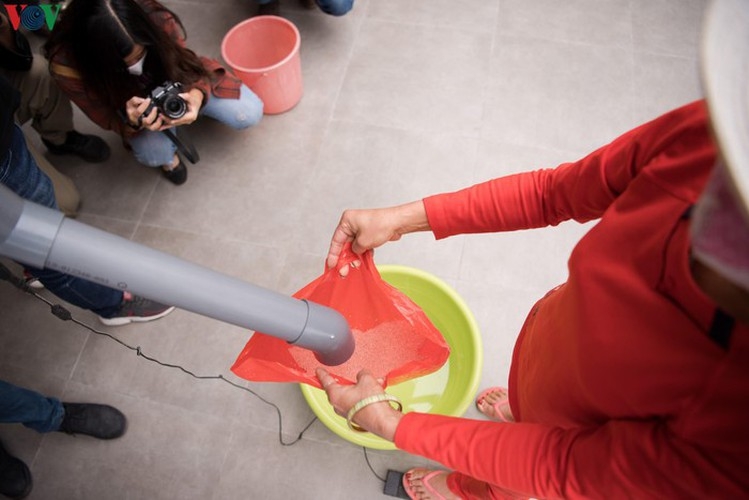 Gathered people must bring bags in order to receive rice for free. Source: VOV
Supplying underprivileged families and individuals with rice is seen as an important step in combating the COVID-19 as Vietnam is an agriculture country with rice is the staple food. Moreover, Vietnam is influenced by the Wet Rice Civilization so rice becomes the most necessary food in Vietnam meals.
67-year-old Nguyen Thi Thi - a poor worker - said she was grateful to the organisers for helping her family by providing them with rice to eat.
Dao Thi Ly - an elderly woman, said that the 3kg of rice will allow her family to eat for two days.
Another benefitor, Tran Thi Lanh, a cancer patient who has to earn a living by collecting rubbish, shared that she is hugely grateful to receive such a special gift.
Nguyen Manh Hung, a representative of the programme's sponsor, notes 10 tonnes of rice has currently been delivered to be dispensed to citizens, with the sponsor hoping the programme will last until April 30.
Some local people also bring rice in order to contribute to the programme.
Hoang Tuan Anh, director of an electronic lock company in Tan Phu district, Ho Chi Minh City, came up with the idea of creating a "Rice ATM", in order to curb the potential transmissions from an asymptomatic person when rice from charitable organizations are distributed in person.
The project has been so successful that others in the neighborhood have been inspired to offer their support.
Vietnam reported 258 COVID-19 cases on April 11, according to the Ministry of Health.
Of the 258 infections in Vietnam, 159 returned from abroad, accounting for 61.6%, and 99 were identified as secondary infections.
A total of 72,508 people coming into close contact and returning from epidemic-hit areas are being put into isolation for health monitoring, of whom 1,198 are being placed in concentrated quarantine in hospitals throughout the nation. The remaining cases are undergoing self-isolation at home or at places of residence.
According to a report from the National Steering Committee for COVID-19 Prevention and Control, 13 cases have tested negative for SARS-CoV-2 once and 12 cases have tested negative for the virus twice.
According to a directive from the Prime Minister, social distancing has been applied nationwide for 15 days since April 1 to slow the further spread of the disease.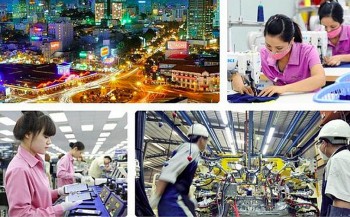 National
Vietnam News Today (Jan. 17): Vietnam records 15,643 new Covid cases; Northern region to turn severely cold from January 17; 'New normal' adaptation leads to positive forecast for Vietnamese economy in 2022; Vietnam-China clash tickets open for sale in two days.