55 Tet Gifts Given to Vietnamese in Difficulty in Macau (China)
Members of the Vietnamese Community in Macau (China) have organized a meaningful giveaway for the people in need.
Executive Committee members along with the Charity Board members of the Vietnamese Association in Macau (China) have just organized a visit and encouragement, giving 55 gifts for the Lunar New Year to Vietnamese people in difficult circumstances in Macau within the spirit of mutual affection, solidarity, "the leaves protect tattered ones".
The receivers are people with small children, people who are pregnant, people who are unemployed. Each support package includes 200 MOP from the Association's charity fund and 1 food bag supported by Minh Ai Macau Charity Center. The total of 55 gifts worth 13,475 MOP.
Dinh Thi Bich Ngoc, Vice President of the Vietnamese Association in Macau (China), shares with VietnamTimes that despite facing difficulties due to the pandemic in the past year, Vietnamese people in Macau always unite, protect and help each other, nurture and promote patriotism, national pride, preserve cultural traditions and look to their roots and make many contributions to the home country.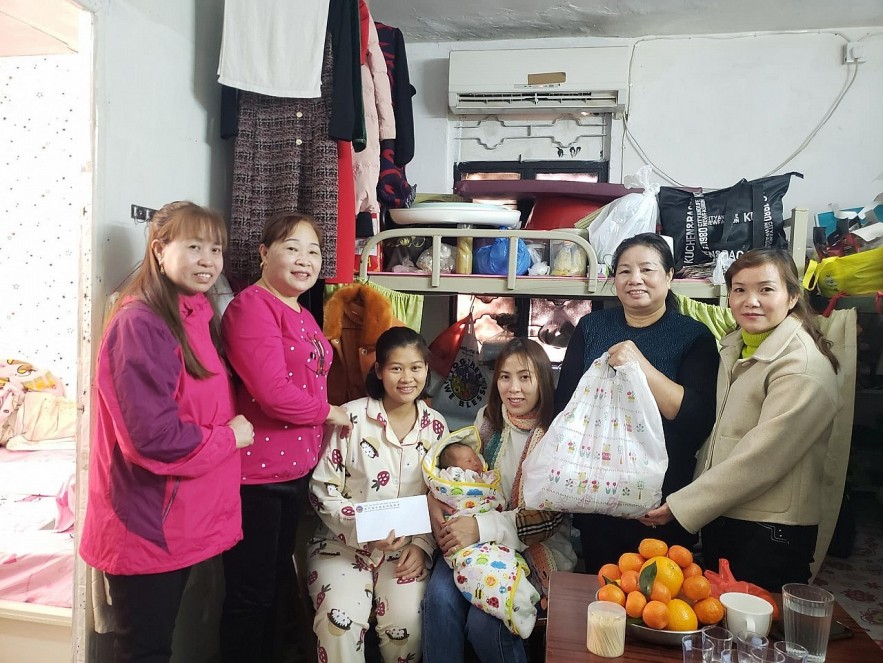 Giving gifts to children who have difficulties. Photo: VietnamTimes
In addition, there are many cases of Vietnamese people getting sick and having accidents in Macau, where the Association checks up, encourages them and gives presents. The affection from Vietnamese people in Macau has provided them with more motivation, strength to overcome this difficult period caused by the Covid-19 pandemic.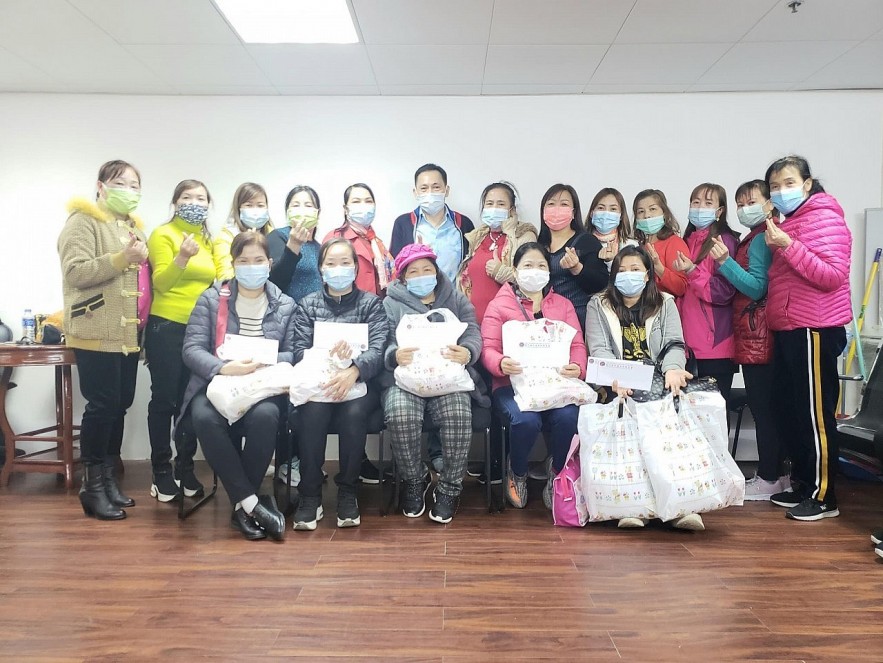 Giving gifts to Vietnamese people who are in difficulty. Photo: VietnamTimes
Furthermore, Vietnamese workers in Macau are highly appreciated by local authorities for their work ethic and compliance with local laws.
Thời Đại