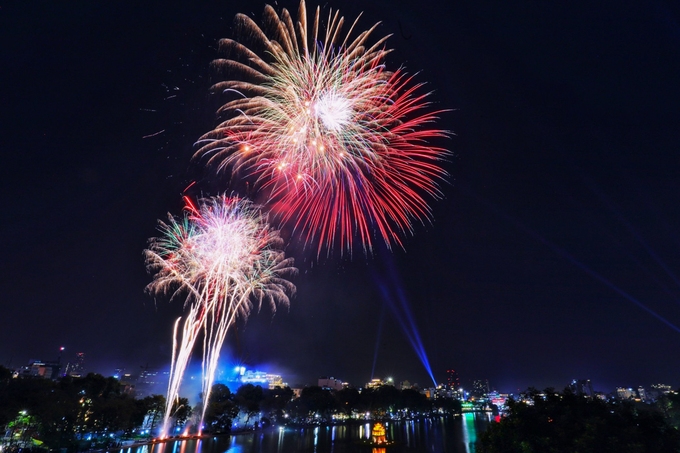 Firework display in Hanoi on January 1, 2021 (Photo: VNE)
Hanoi is seeking a suitable venue for a high-altitude firework performance on Lunar New Year's Eve. There would be no large gatherings but the organizers around the venue as usual, with anti-pandemic measures strictly applied. The firework show will be live-broadcast on national television channels, according to the announcement issued at the Hanoi Party Committee's Standing Board meeting on February 2.
The city is also mulling over whether to host celebrative events and activities to usher in the Year of the Buffalo. The decision would be made base on the COVID-19 situation in the coming days, VNE said.
Firework displays are part and parcel of the Lunar New Year holiday in Vietnam that attract huge crowds of people to take to streets to enjoy the show. However, the fresh outbreak of the coronavirus has affected the plan, as reported by VOV.
Hanoi authorities had earlier inked on displaying New Year's Eve firework at 30 districts and provinces, including 6 high-altitude and 24 low – altitude sites. However, given the growing number of new nCoV-positive cases, scaling down the celebration is part of the attempt to curb the spread of the novel virus.
The COVID-19 patient recorded on January 28 broke the streak of 163 days without any community infections in the city. As of February 4, its tally since the recurrence of the virus hits 28.
All schools within the city are closed starting February 1. Entertainment services such as karaoke, bar, pubs, game, and Internet cafes were also put under temporary shutdown over coronavirus fears.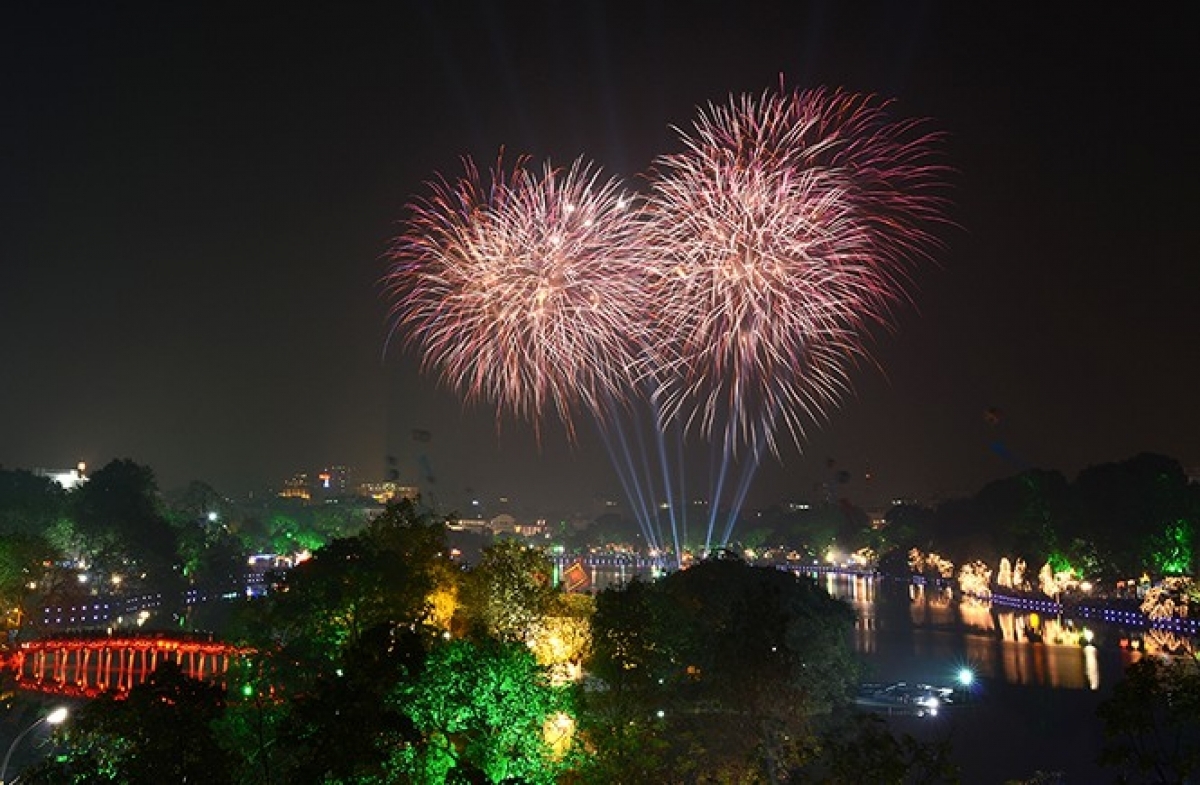 (Photo: VOV)
On February 4, 19 locally-transmitted and one imported COVID-19 cases were detected from 6 am to 6 pm on February 3, according to the National Steering Committee for COVID-19 Prevention and Control. Of the 19 community infection cases, 14 are in the northern province of Hai Duong, four in northern Quang Ninh province, and one in the Central Highlands province of Gia Lai. Most of the cases were linked to the latest outbreaks in Hai Duong and Gia Lai.
Northern Hai Duong Province registered 37 more Covid-19 cases Thursday morning, raising Vietnam's domestic tally to 366 since community transmission resurfaced a week ago. All of the patients are workers at an industrial park in Chi Linh Town where the first case of Hai Duong and also one of the first cases of the ongoing community outbreak was detected.
With the new confirmed cases, Vietnam has registered 366 domestic Covid-19 cases in 10 cities and provinces ever since infections returned to the community on January 28. Hai Duong now has 277 cases, Quang Ninh 42, Hanoi 21, Gia Lai 14, Binh Duong four, Bac Ninh three, Hoa Binh two, HCMC, Hai Phong, and Bac Giang one each. The nation has so far recorded 1,948 Covid-19 patients and 449 are active.
Jasmine Le