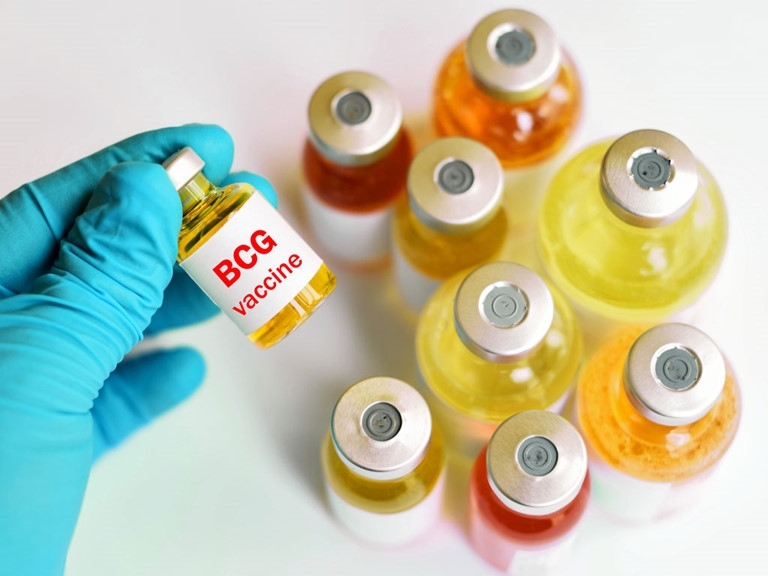 800 Vietnamese doctors will particiapte in a BCG trial to find the connection between the vaccine and the coronavirus.
Pro. Dr. Nguyen Viet Nhung said on April 20 that the National Lung Hospital has so far completed a trial study for the use of the BCG vaccine in COVID-19 prevention, and are currently awaiting to get approval from the Ministry of Health.
The study aims to find out whether the BCG vaccine will reduce lung damage in COVID-19 patients. It will also compare the degree of symptoms endured by patients injected with the BCG vaccine with those from other groups.
Around 800 doctors working at the National Hospital of Tropical Diseases in Hanoi, the Hospital for Tropical Diseases in Ho Chi Minh City and some other hospitals will participate in the study.
The BCG vaccine has been included in Vietnam's expanded immunization program for over three decades. All infants are vaccinated only once, simultaneously with other vaccine such as hepatitis B. Health professionals do not recommend a repeat injection of BCG because it is less effective against TB.
Earlier, the Ministry of Health asked the Central Lung Hospital and the Central Institute of Hygiene and Epidemiology to study the connection between the BCG vaccine and the novel coronavirus.
There have been studies on the link between BCG vaccine and COVID-19 mortality rate on the world. However, it has not been confirmed that BCG injection could help to protect the body completely from nCoV.
In late March, medRxiv published a study showing that countries where tuberculosis vaccination is mandatory had a lower Covid-19 mortality rate.
US scientists are assessing the impact of the BCG vaccine, if effective, it will be tested on 4,000 health workers. In the Netherlands, 400 first-line doctors were also vaccinated. Similar research took place in Australia. Despite this, there have been some incidents of complications emerging in adults.
Therefore, the Director of the Central Lung Hospital recommends people not arbitrarily inject BCG vaccines.
"If we only rely on vaccines but do not strictly implement the preventive measures of the Ministry of Health including wearing face masks, regularly disinfecting hands, seriously obeying social distance, then the disease will break out causing serious consequences. ", said Dr. Nhung.
Jennifer Tran