90% of Vietnamese eager to travel again, as Covid-19 sucessfully controlled
According to a survey made by VnExpress, 90.6 percent of Vietnamese respond that they are willing to come back to travel this year and in the future, since Covid-19 outbreak has been controlled.
Only 6.4 percent said they would travel again after being injected with Covid-19 vaccines while the remaining said they have no plans to do so, according to a recent survey by VnExpress which polled 3,508 Vietnamese.
Nearly 50 percent of respondents said they intend to make short trips of two to three days while 44 percent plan longer trips of four days to a week. Just 1.3 percent favor a one-day trip while the remainder are looking at trips of more than a week.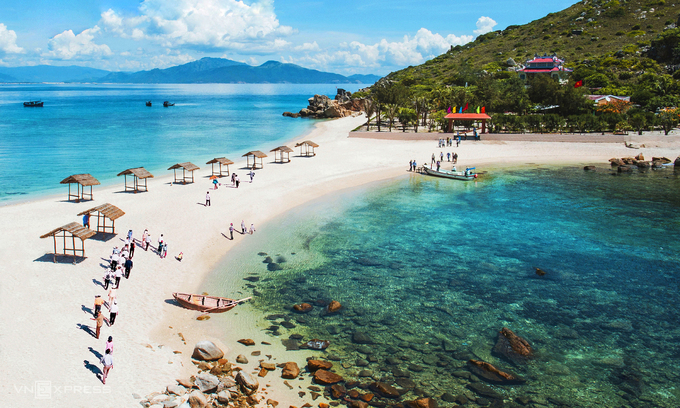 An island in Nha Trang Town, central Vietnam, March 2021. Photo by VnExpress/Khoa Tran.
A dominant 65.9 percent said they would like to enjoy coastal resorts during their trip while 61 percent said they would discover food culture, according to VnExpress.
A total 34 percent favor mountainous resorts while 45.5 percent prefer eco-tourism activities.
The survey found 49.8 percent of respondents want to travel with their family, 26.4 percent with friends and 4.3 percent with their colleagues.
Around 4.6 percent prefer to travel alone while the remainder opt for tours.
Nearly 70 percent said they want to travel by plane, 29.4 percent by personal transport and 35.3 percent by rental car. Just 12 percent are considering train travel.
With local Covid-19 outbreaks under control, domestic airlines and railway operators have increased the frequency of flight and train schedules.
The survey also found 42.7 percent of respondents plan to book hotel rooms and tours through online platforms while 33.8 percent plan to contact tour operators directly.
Vietnam has contained its latest Covid-19 outbreak that reemerged on Jan. 28. All 13 affected localities including hotspot Hai Duong have passed many days without community transmissions.
With the Covid-19 outbreak contained, domestic air travel demand has almost returned to normal, with many cities and provinces, including Hai Phong, Hanoi, Ho Chi Minh City, and Quang Ninh allowing tourism services to resume.
Vietnam's plan to reopen international tourism market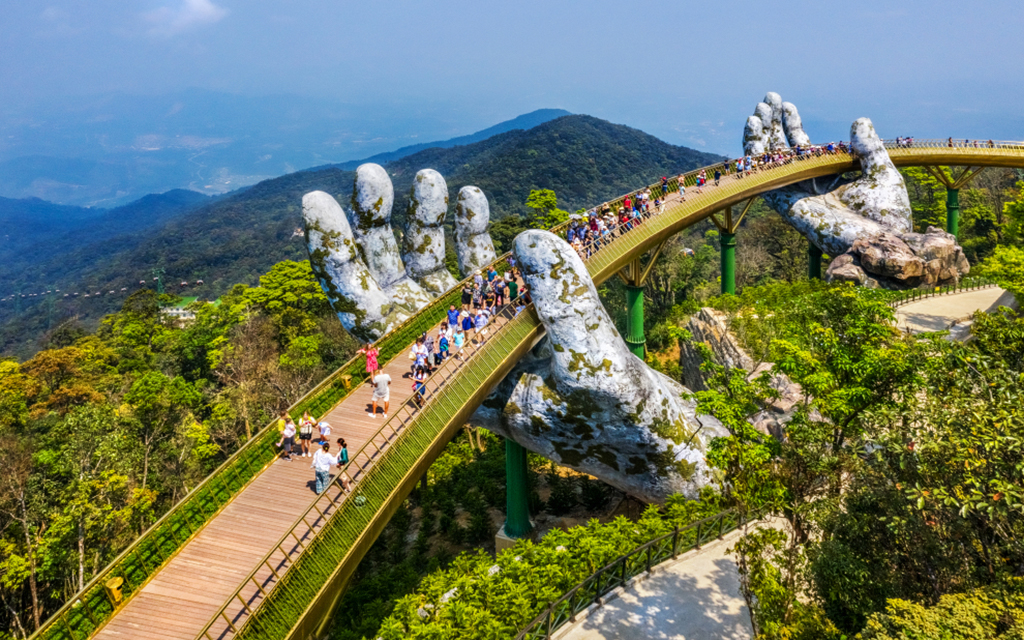 Photo: Internet
According to data released on March 29 by the General Statistics Office (GSO), the number of foreign arrivals to the nation during the first quarter of the year stood at an estimated 48,000, representing a decline of roughly 99% compared to the same period from the previous year.
The first quarter of the year witnessed the overall number of visitors from Asia make up 88.6% of the country's total number of foreign arrivals, representing a year-on-year fall of 98% as visitor numbers from several major markets recorded a sharp drop.
The decline can primarily be attributed to the nation continuing to take COVID-19 preventive measures whilst not yet reopening its borders for international travelers, according to VOV.
Most notably, the number of international visitors arriving in the country mainly consists of foreign experts and technical workers who are working on various local projects.
Currently, the COVID-19 epidemic in the nation has largely been brought under control, with frontline workers now getting vaccinated.
Relevant authorities have therefore been negotiating with international partners in order to quickly import the COVID-19 vaccine while also promoting the research and development of domestically produced vaccines in an effort to ensure a consistent supply source for the entire population as swiftly as possible.
The VNAT has therefore collaborated with relevant agencies in order to devise a pilot plan aimed at welcoming international visitors moving forward under the Prime Minister's direction on the proposal to open borders for foreign arrivals amid complicated developments relating to the COVID-19 pandemic.
It has also underscored the importance of launching a pilot scheme to welcome international visitors by selecting countries which have effectively contained the pandemic, including Japan, the Republic of Korea, and Taiwan (China).
According to the VNAT, flights must be direct ones which are conducted by travel firms that the required level of human resources and financial backing to fully meet the conditions set by state agencies.
Moreover, the destinations of international visitors will be required to full abide by disease preventive measures, with top priority being given to renowned tourist sites such as those located by the sea or on the mountain, that can suit the needs and tastes of tourists amid the complex nature of the pandemic.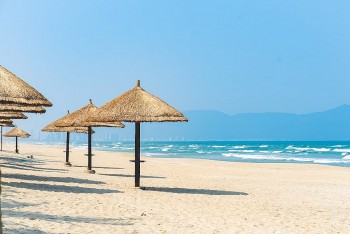 Travel
According to NZ Herald News, Da Nang beach is an ideal place to sunbathe during summer vacation.