Stunning Hon Khoi salt field in Vietnam's most beautiful beach
Stretching hundreds of hectares, the Hon Khoi salt field attracts visitors as a blend of labor beauty and natural scenery.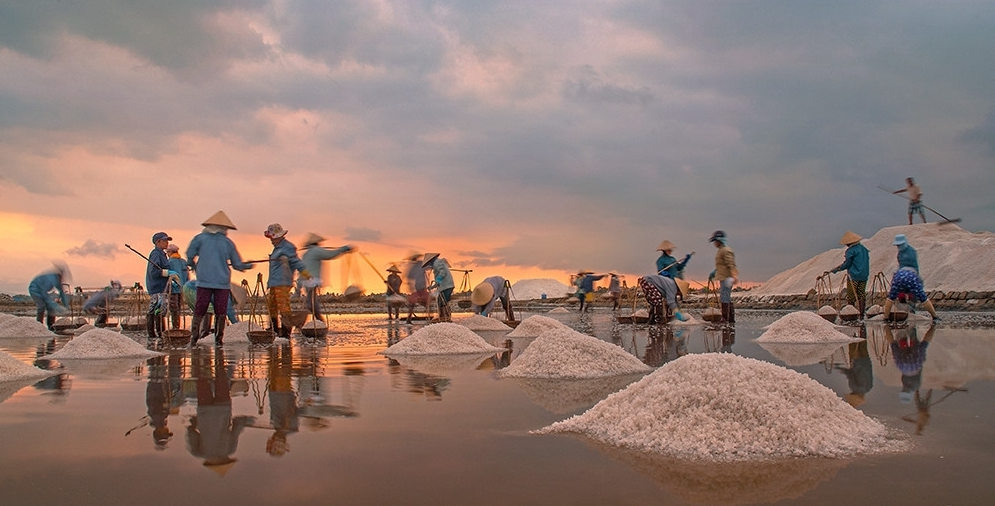 Hon Khoi is located in Ninh Hoa town, Khanh Hoa province, about 45 km from Nha Trang city. With an area of about 400 hectares, Hon Khoi is considered one of the largest salt fields in Vietnam. The busy working atmosphere of salt farmers here begins at dawn and ends in the sunset. (Photo: VN Express)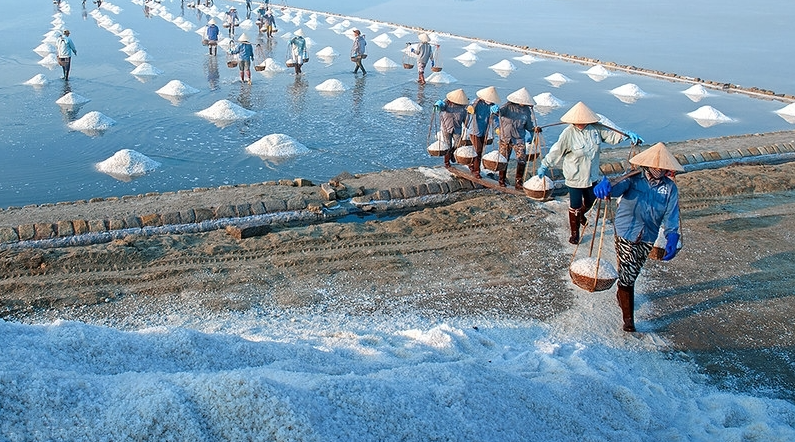 From early morning, seawater is led into the fields. Under the hot sunlight, salt farmers rake salt into small mounds to dry. When sunset comes, they carry salt to the processing facility. (Photo: VN Express)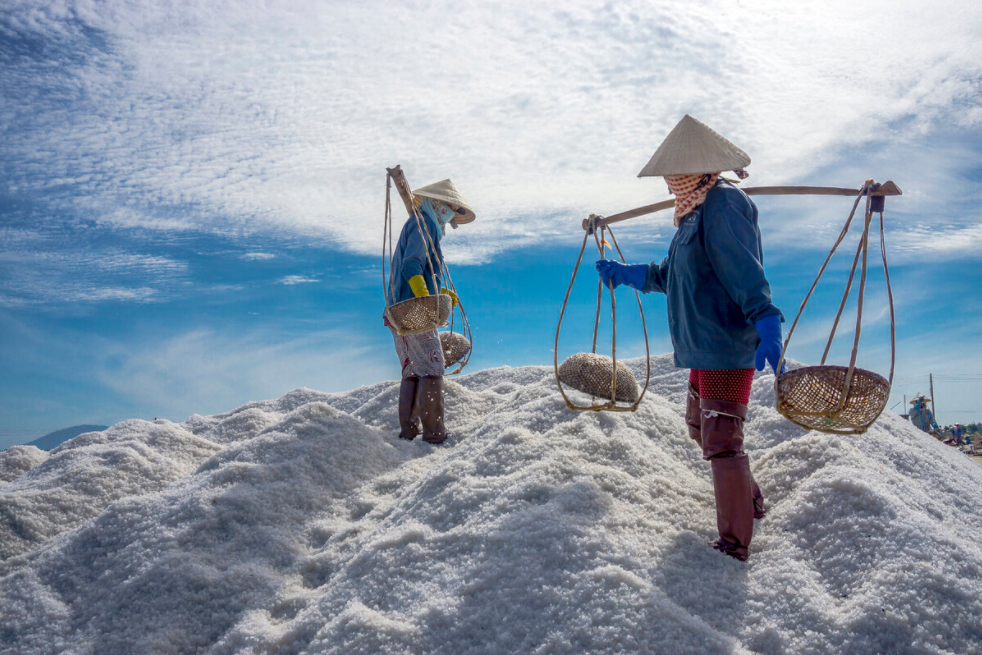 Salt making depends a lot on the weather, the sunnier it is, the more salt can be harvested. If it rains suddenly when the salt is not dry enough, the harvest that day is failed. (Photo: VN Express)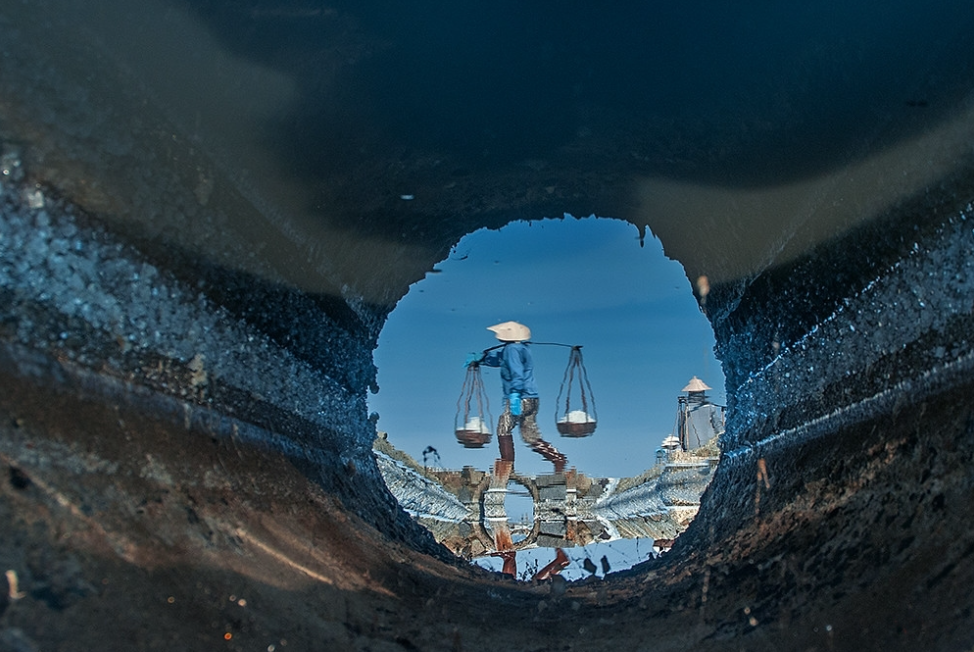 The salt season lasts from around April to July. From April and June, thanks to the strong winds blow, and fierce sun, the salt produced is white and has good taste. (Photo: VN Express)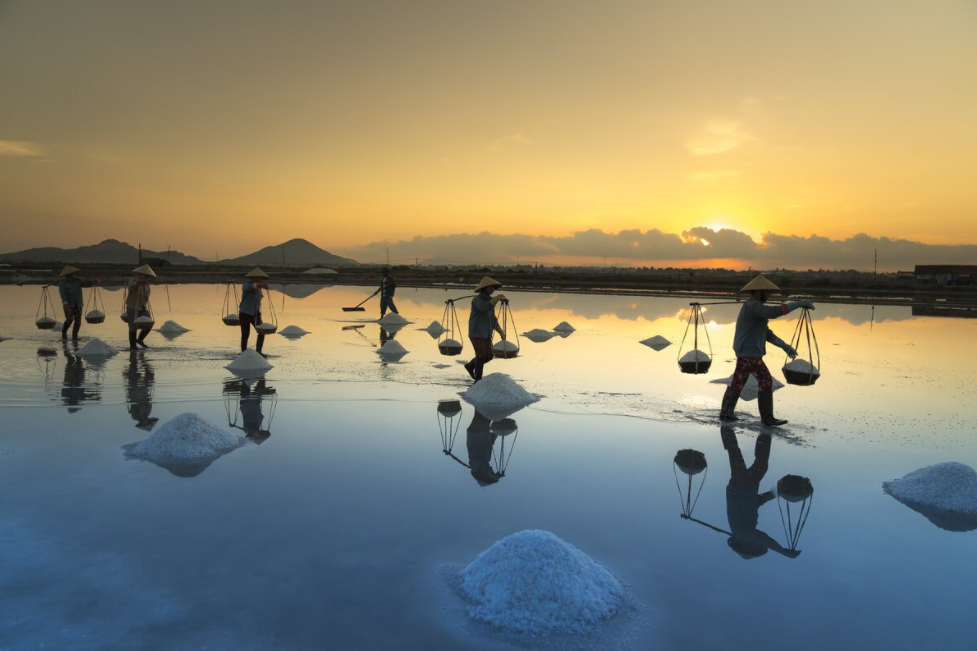 The image of salt farmers wearing a conical hat, carrying baskets of pure white salt shining in the salt field. At the sunset, the water surface looks like a mirror reflecting the blue sky. (Photo: VN Express)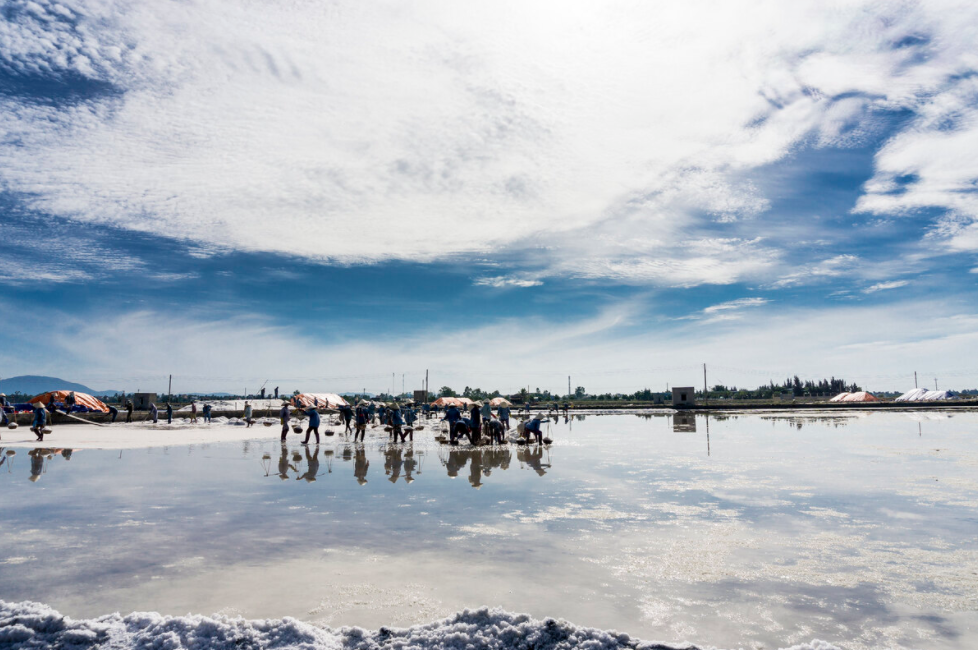 Hon Khoi salt field is like a giant mirror, reflecting the clouds and sky. (Photo: VN Express)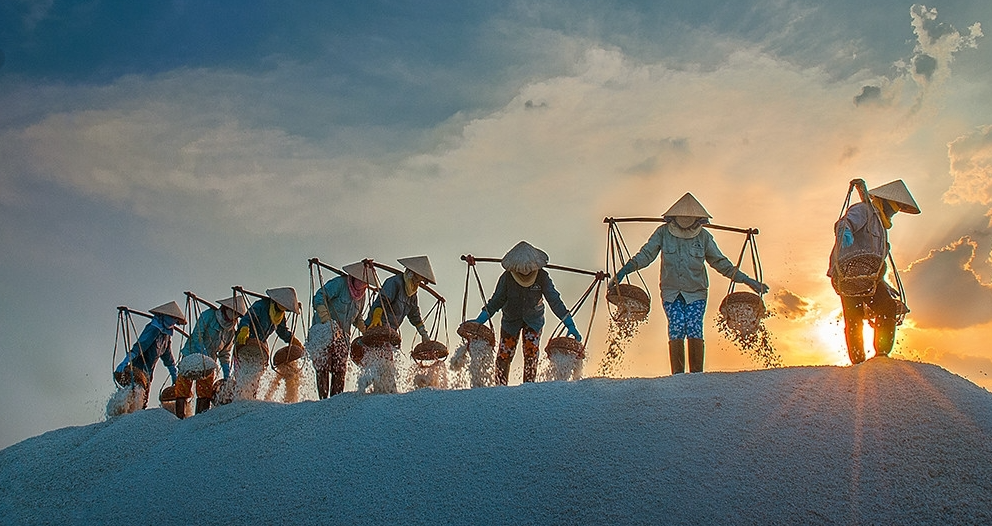 Under the sunrise or sunset, the salt fields are as beautiful as a picture, both peaceful and rustic. To take beautiful pictures of Hon Khoi, visitors can go to Hon Khoi in the early morning and admire the busy scene of salt farmers working in the dawn. (Photo: VN Express)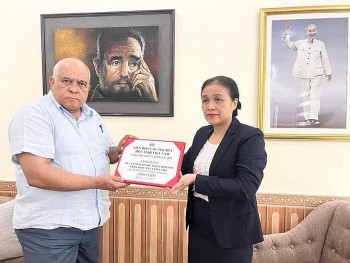 Focus
According to Cuba's News Agency Prensa Latina, on August 16, President of Vietnam Union of Friendship Organizations Nguyen Phuong Nga said that Vietnamese people will always stand by and support Cuba no matter what difficulties our friend is facing.