A Chinese arrested allegedly for bringing foreigners to Vietnam illegally
Gao Luang Gu, 42, admitted to holding a ring trafficking Chinese nationals into Da Nang and Quang Nam Province, the central of Vietnam, Zing.vn reported.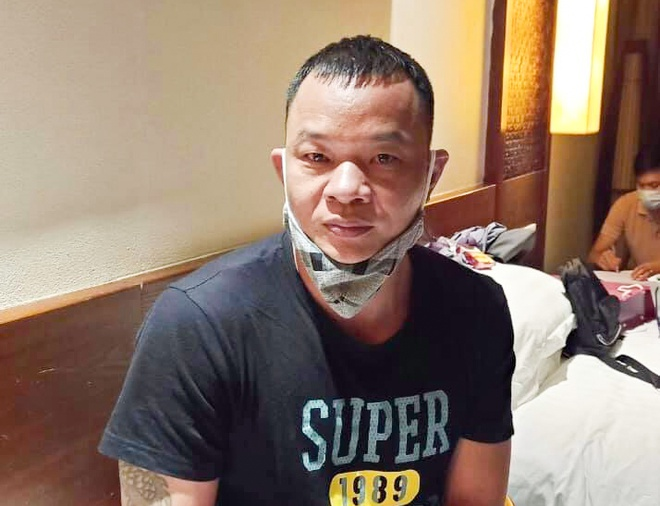 Gao Liang Gu is held while staying at a hotel in Da Nang City, Photo: Zing.vn
Danang police captured the Chinese man on Sunday (July 25) after 30 foreigners were reported entering Vietnam illegally. All are captured and investigated before declaring that Gao was very ringleader.
According to Vnexpress, police took Gu to Quang Nam as they expanded the investigation last weekend.
The arrest was made soon after Prime Minister Nguyen Xuan Phuc ordered the Ministry of Public Security to investigate the trafficking of foreigners into central Vietnam, following Saturday morning's confirmation of the first Covid-19 community transmission in 100 days.
Authorities have found 73 Chinese nationals illegally entering Da Nang and Quang Nam via unofficial routes over the past few days.
On July 21, Da Nang police arrested a Chinese national and two Vietnamese citizens to question them about their involvement in human trafficking, but the three were granted bail.
Six people prosecuted for illegally bringing Chinese into Vietnam
Police of Quang Ninh Province yesterday said that Investigation Security Agency had just arrested and prosecuted a group of six people for illegally carrying Chinese people into Vietnam.
Six people prosecuted for illegally bringing Chinese into Vietnam
The investigation agency confirmed the six defendants including Voong A Sui, Voong A Hay, Ninh Van Xuan, Phun Quay Phong, Phun Van Dung and Ly A Tang who are living in Quang Ninh Province, Sggpnews reported.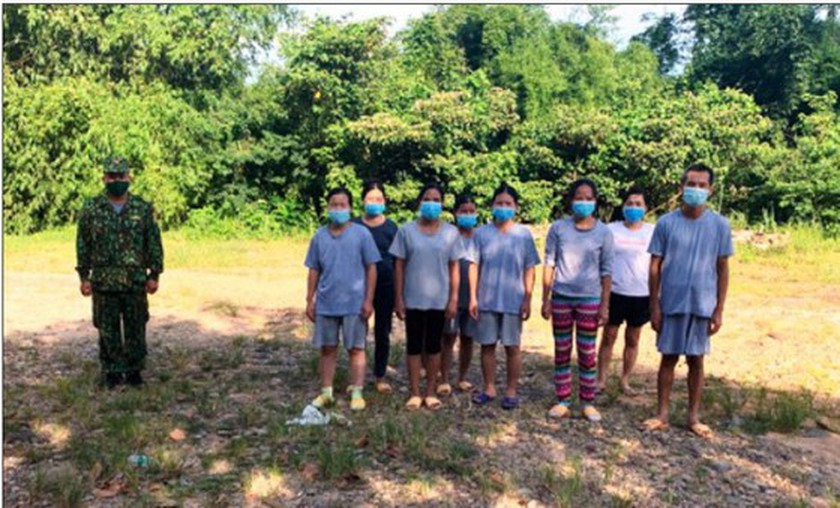 The functional agency arrests Chinese nationals for illegal entry into Vietnam
While working in Dongxing (China), Voong A Sui knew a Chinese person named A Lung. They made friends and often contacted through Wechat.
A Lung hired Sui to illegally bring some Chinese from Dongxing (China) to Mong Cai City of Quang Ninh Province by motor vehicles with a cost of CNY4,000 (US$570) a person.
Voong A Hay, Ly A Tang, Ninh Van Xuan, Phun Quay Phong and Phun Van Dung involved in the case.
The functional agency confirmed the group had illegally brought 12 Chinese into Vietnam.
Vietnam has recorded four cases of

Covid-19

community transmission in the past few days, three in Da Nang and one in nearby Quang Ngai Province, the first of which broke Vietnam's 99-day streak with no community transmission. Health authorities have yet to confirm what are the infection sources for the cases.

The country has banned entry by foreign nationals since March 22 with exceptions and conditions, including 14-day quarantining on arrival.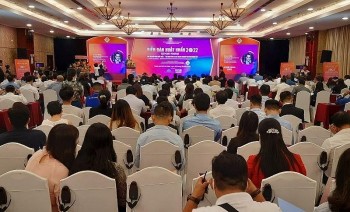 Focus
Vietnam News Today (Dec. 9): Vietnam - Singapore innovation centre helps firms transform production; HCM City among most searched destinations by travelers; Vietnamese digital technology industry's revenue estimated at 148 billion USD in 2022; Two Vietnamese films up for consideration at Oscars.