A Kind-Hearted Swiss Artist Becomes 'Mother' to Thousands of Vietnamese Children
For the past 30 years, Aline Rebeaud has been changing the lives of thousands of Vietnamese people with her NGO Maison Chance.
Young artist Aline Rebeaud left her hometown Genève to travel around the world. Her life changed forever when she came to Vietnam in 1993.
Starting as an artist, Aline has become a "mother" of hundreds of orphaned and disabled children. Under the roof of Aline's Maison Chance, they have supported each other to live a meaningful life.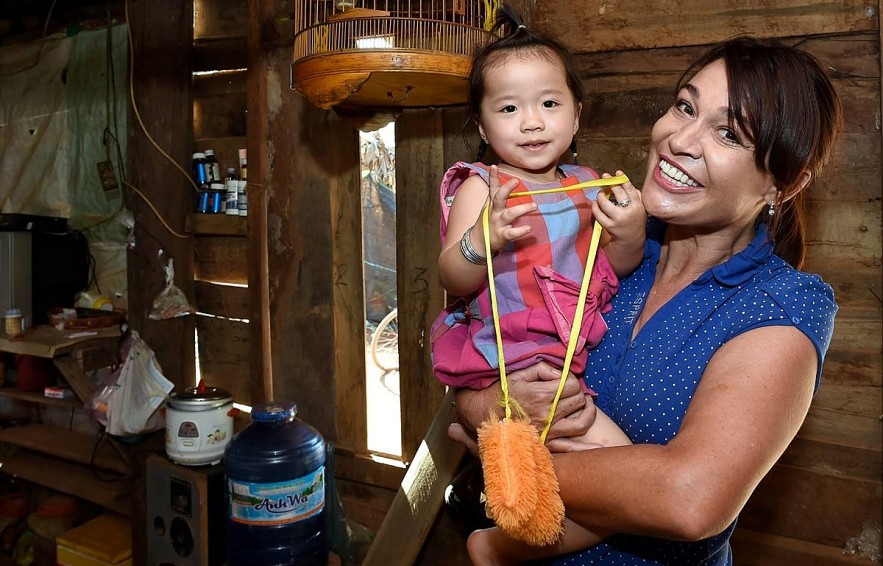 Tim has become a mother to unfortunate orphans. Photo: Maison Chance
The Swiss artist who sells paintings to take care of unfortunate Vietnamese people
30 years ago, Aline Rebeaud came to Ho Chi Minh City to find artistic inspiration. Aline met a 10-year-old boy with a tawny complexion, sitting next to a pile of trash with sadness in his eyes. She got him a bowl of noodles, clothes and some health checks. After the fateful meeting, she began to research orphanages.
Aline accidentally came to a care center that was looking after over 1,500 patients and met Tran Van Thanh, a child with a severe heart condition. He was about to die but the center could not treat him, so Aline asked the management board for permission to take him to the hospital.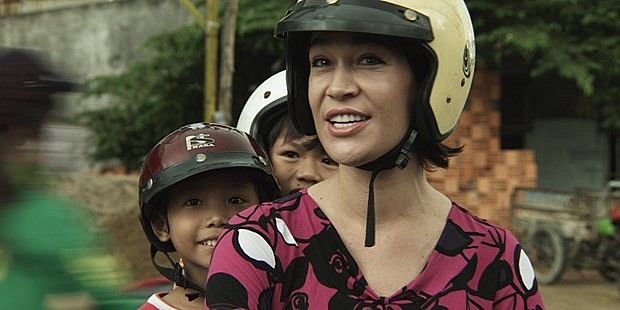 Tim and her "children". Photo: Aline Rebeaud
The Nguyen Tri Phuong Heart Hospital (now Nguyen Tri Phuong hospital) agreed accept the boy, on the condition that Aline had to take care of him because Thanh did not have any family.
Three months later, Thanh was discharged from the hospital. As Thanh's doctor said goodbye to them, he pointed to the hospital's nameplate and gave Aline the nickname "Tim" (heart) to commemorate the miracle that happened to Thanh and Aline's kind heart.
Tim welcomed more children like Thanh, who did not have any parents and lived on the streets, then she took in people with occupational disabilities or disadvantaged backgrounds.
Tim rents a house in Binh Hung Hoa. She drove to the city center every day to buy necessities and sell her paintings so she could take care of her family.
She only intended to sell paintings at first, but after many days of witnessing people in her house struggling as the rainy season hit, Tim thought of a bigger plan.
"I believe doing charity works does not mean taking care of others for their entire life. If you give a man a fish, you feed him for a day. If you teach a man to fish, you feed him for a lifetime. Tim wants unfortunate people to have faith and feel happy by working and taking care of themselves," Tim said.
Tim returned to Europe in 1996 to establish Association Maison Chance Suisse before coming back to Vietnam to realize her plan. In 1998, Maison Chance became an NGO with legal status in Vietnam, Switzerland, Belgium, France, the US and Canada.
Tim helps children with disabilities to overcome life challenges. Photo: Aline Rebeaud
Tim fought gained support from local authorities and benefactors around the world. She established the Take Wing center in 2005 to provide education and training for people with disabilities, the Maison Chance Village in 2010 with houses specifically designed to accommodate those in wheelchairs and Maison Chance Social Center in Dak Nong in 2019 for the elderly with disabilities and poor ethnic minority children.
With her contributions, Tim was granted Vietnamese citizenship and a new full name, Hoang Nu Ngoc Tim. In 2011, she was awarded the 3rd class Labor Order, in addition to many other awards and certificates in Vietnam and abroad.
Spreading positivity and inspiration
Maison Chance has been helping thousands of people to change their lives and integrate into society. One of them was Dinh Cong Duy. Born in 1985, Duy was paralyzed in all four limbs after a high fever when he was 5. In 1999, Duy came to Maison Chance.
"Tim is like any other ordinary mother. She takes care of us, scolds us when we do not listen to her, but she always inspires us and gives us a positive outlook towards life," Duy said.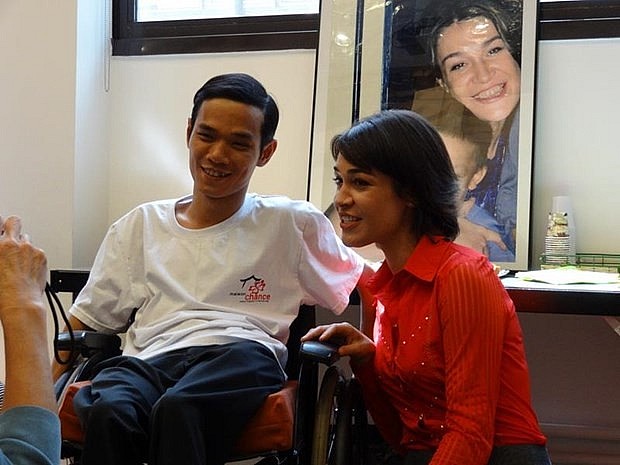 Tim and Duy. Photo: Aline Rebeaud
Duy said Tim gave them the necessary knowledge and skills so they could become part of society with confidence.
"When she me me French, she probably didn't teach about the fact that one day I could become an interpreter for foreign volunteers and accompanying her to Europe to raise funds for Maison Chance," Duy said.
Sitting on his wheelchair with his fingers curled up, Duy struggled for days when his hands did not seem to follow his brain and he could not type on the computer.
Duy didn't give up. In the end, he became well-versed in using Word, Excel, Photoshop, then photography and filming.
Tim spoke of Duy with pride. "I am glad when Duy grew up. He oversees Maison Chance's website and becomes my valuable colleague now. I am even happier when he got married and had his own family," Tim said.
When asked about her own family, Tim said her family was Maison Chance, where she found many siblings and children. For the Swiss artist with a big heart, that was enough.
Witnessing Tim taking care of people with disabilities, Duy is determined to continue the work she has been doing.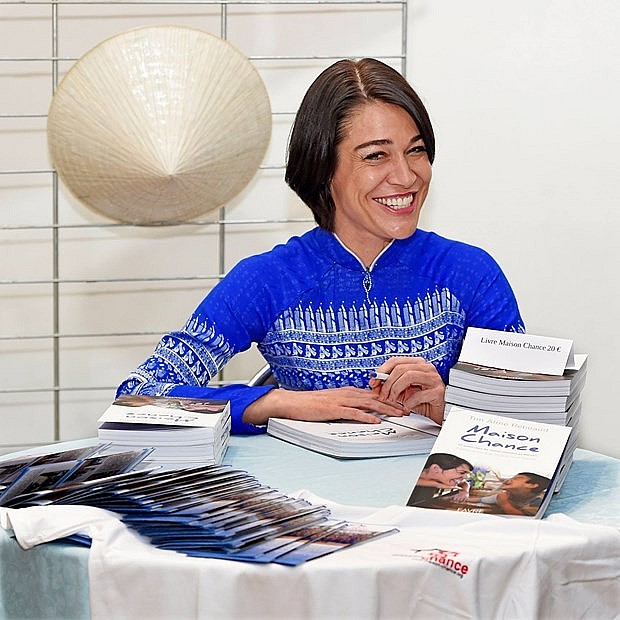 Tim released her autobiography in 2017. Photo: Aline Rebeaud
"My wife is also working at Maison Chance. Looking back, I am proud that I have a job and a family. I am so much luckier than many people with the same background," Duy said.
The Covid-19 pandemic has brought Maison Chance another challenge as Tim could not go abroad to raise funds and products made by people with disabilities at Maison Chance are not sold well.
To continue operating Maison Chance, Tim is looking to raise funds and sell products online. Tim and Maison Chance members are determined to overcome the rocky road ahead with positivity and perseverance to continue writing the fairy tale that Tim started 30 years ago.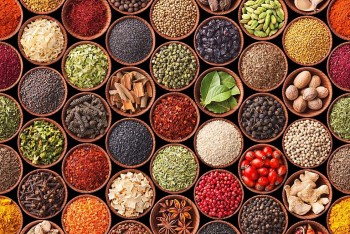 Vietnamese Herbal Tea
Antioxidants have been known since the 1990s and have been useful in fighting cancer, atherosclerosis, and many other chronic diseases.