Admiring four gold-plated palaces of Vietnamese tycoons
Vietnamese tycoons possess not only costly cars, sumptuous yachts but also magnificent palaces which cost up to hundreds of millions USD.
Golden Chicken Palace (Hanoi)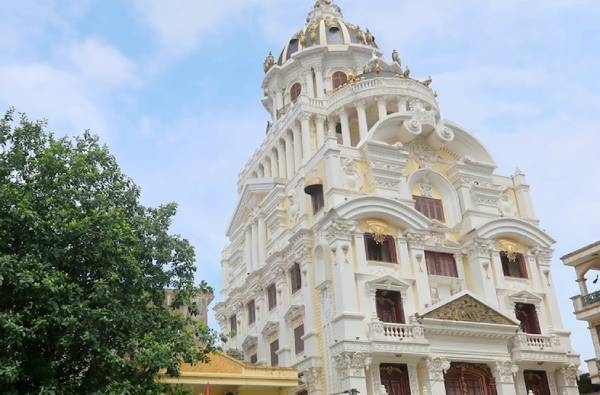 Photo: Youtube Minh Hai TV
Located on the bank of To Lich River, near Hoang Quoc Viet Street, Cau Giay District, Hanoi, the gold-plated palace of Mr. Nguyen Quoc Thanh costs up to VND 300 billion (US$ 13 billion). Mr. Thanh is a native of Thanh Hoa province and a businessman in the building materials industry, mainly iron and steel.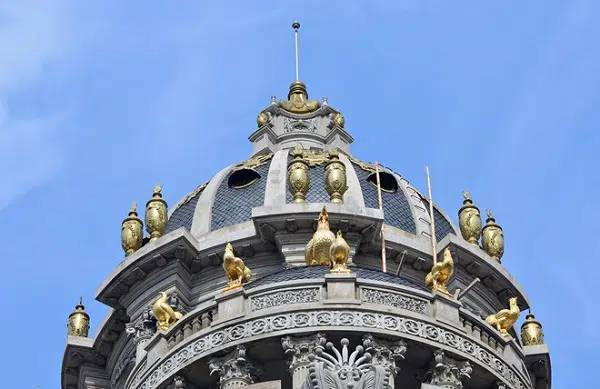 Photo: Doi song phap luat
The palace is about 400 meters square wide, has 5 floors, and is designed in the architecture of ancient castles abroad. The villa's most special feature lies in its top. Accordingly, the top is decorated with 6 gold-plated large-sized chickens, including 1 rooster and 5 hens, worth 20 billion VND (US$ 870 million). In addition, it is adorned with buffalo's head-shaped jars which bring wealth to the homeowner.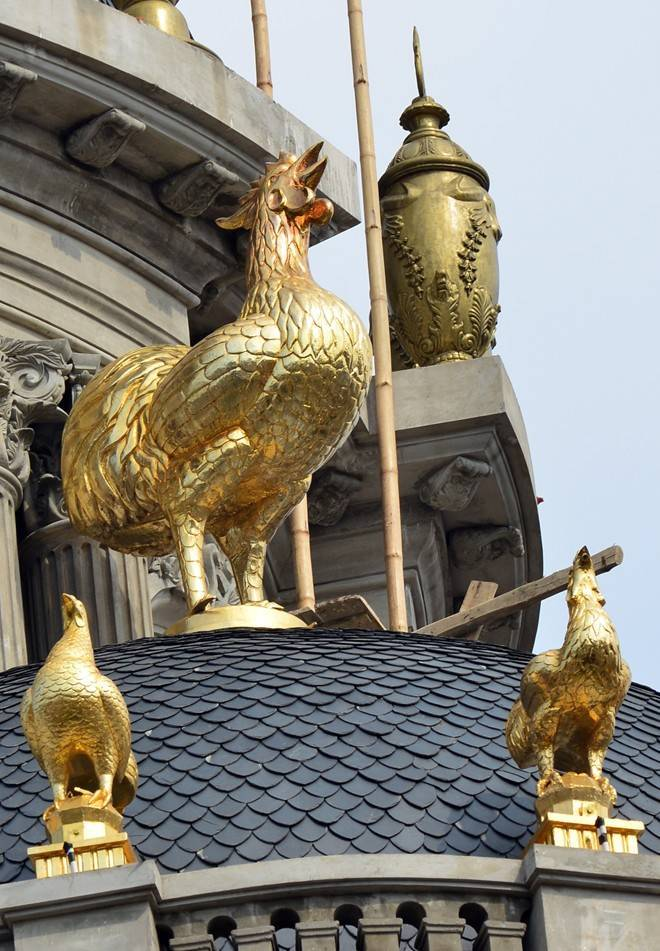 Photo: Doi song phap luat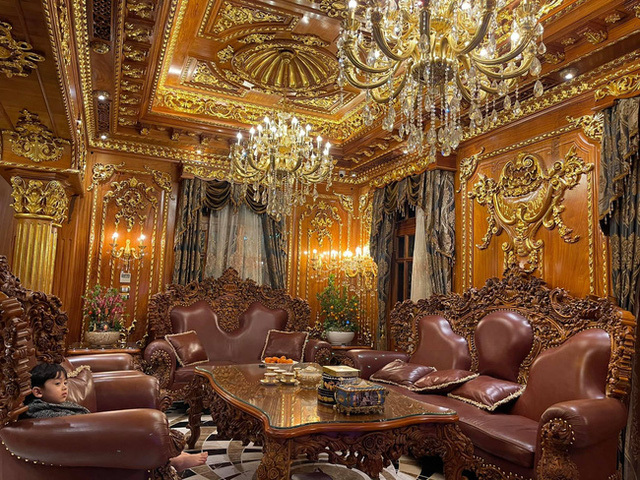 The chandelier's cost is believed to be equivalent to an apartment's. Photo: Gia dinh
Every detail is meticulously carved and gorgeously gold-plated, resembling a sumptuous palace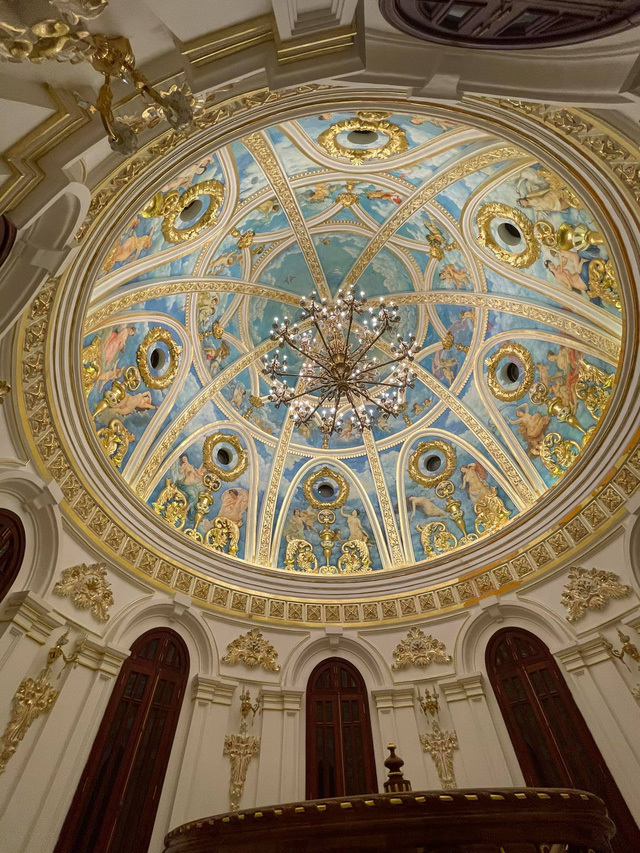 The ceiling looks so splendid. Photo: Gia dinh
The scene inside the palace is even much more magnificent than that outside. From stairs, walls to chandeliers, all are designed and decorated in an ancient European style.
Johnathan Hanh Nguyen's palace (Ho Chi Minh City)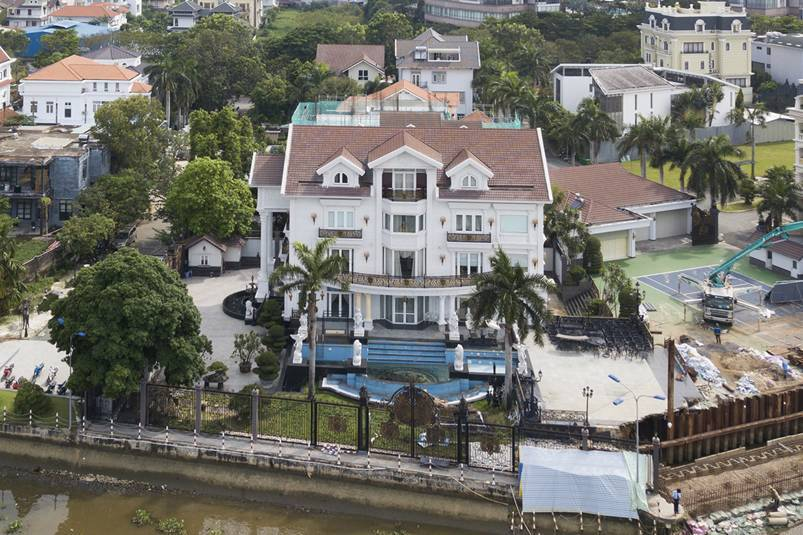 Photo: Zing News
Thao Dien, District 2 is considered the "golden land area" in Ho Chi Minh City. Residents here are mainly the wealthy and one of whom is Mr. Johnathan Hanh Nguyen, a famous tycoon in Vietnam.
His luxury villa is 500 meters square wide and owns three facades. Its campus has a swimming pool, lake, tennis court, etc. At the entrance lies a secure boot.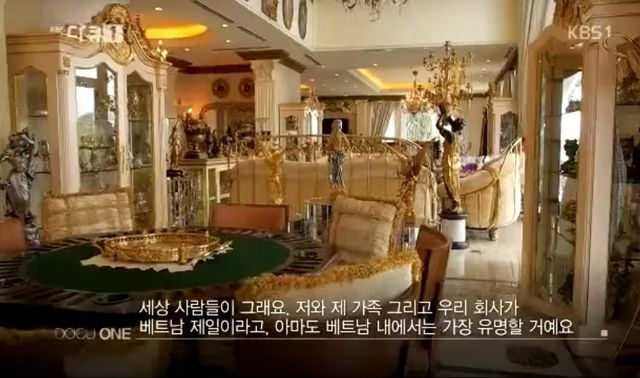 Photo: Youtube Zing News
The villa was featured on the South Korean KBS Television Channel in 2017. Since then, it has grabbed more attention from the public.
The furniture inside is luxurious and precious. Many of them are priced at VND 1 billion (US$ 43,527).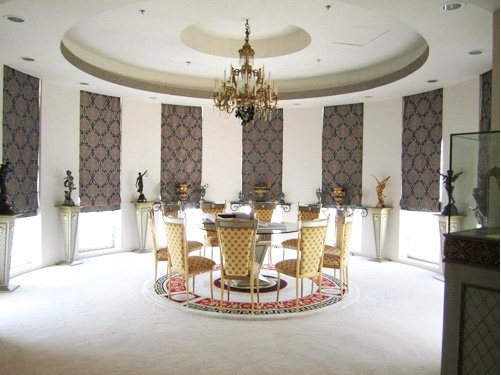 Photo: Youtube Zing News
Some areas are simply designed but they still boast luxury. Photo: Zing News
Thanh Thang palace (Ninh Binh)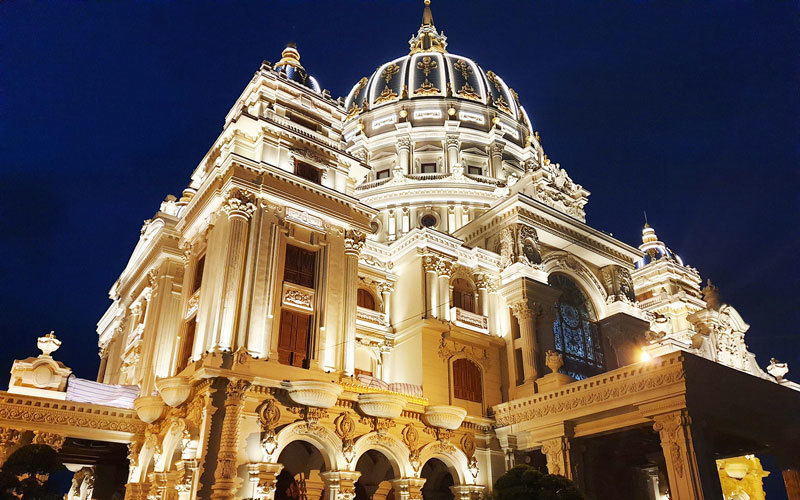 Photo: Vietnamnet
Thanh Thang Palace belongs to tycoon Do Van Tien, the owner of Thanh Thang Group which was established in 2005 and operates in the field of exploiting and processing construction materials.
The palace is situated on the National Highway 1A in Gia Vien district, Ninh Binh province.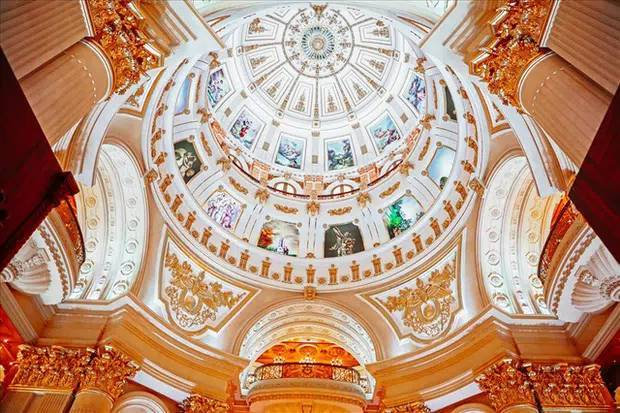 Photo: Giao duc va thoi dai
The palace covers an area of around 10000 meters square and has six floors. It is embellished with valuable ornamental trees at a price of VND 1 billion (US$ 43,527) or more each.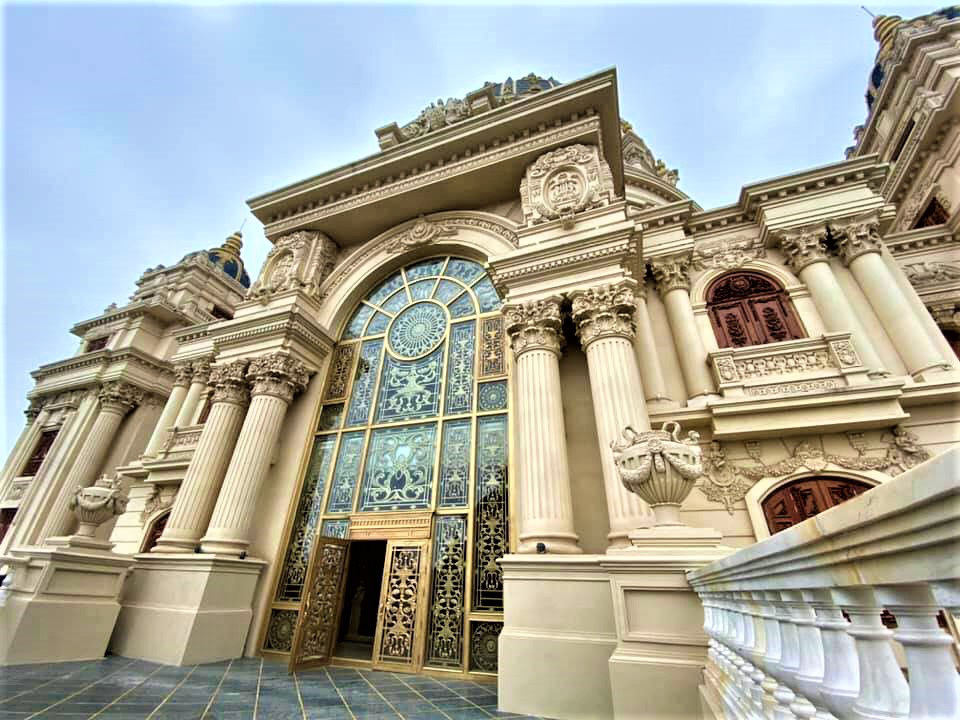 Photo: Vietnamnet
The palace consists of 3 buildings, 2 smaller of which are dedicated to two sons and the larger one is the residence of parents as well as common space.
Besides, it has nearly 20 bedrooms, library, movie theater, karaoke room, etc which are all splendid and lavish.
Gold-plated worshipping place (Hai Duong)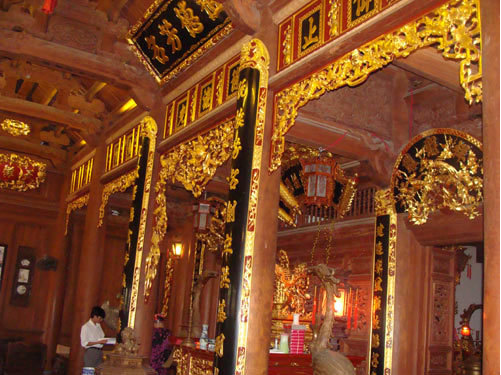 Photo: Doi song phap luat
The gold-plated worshipping place is owned by Mr. Nguyen Do Luong, Chairman and General Director of Truong Linh Company. He spent hundreds of billion VND to build this place to worship his father, a martyr.
Photo: Dan tri
The worshipping place is more than 5,000 meters square and located in the Tan Dan commune, right at the foot of the Chi Linh mountain range. It took workers several years to inlay 60 tales of 24k gold into the place.
The majority of furniture is made from ironwood and sophisticatedly carved with patterns of dragon or phoenix.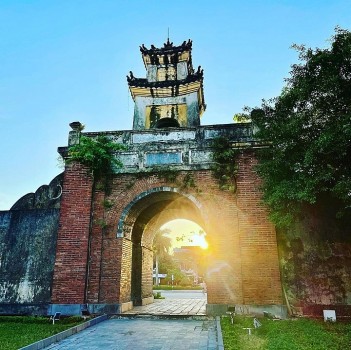 Travel
Quang Binh has many natural wonders as well as magnificent man-made architecture, one of which is Quang Binh Quan