AEON executive officer highly appreciates Vietnamese "thieu" lychees
AEON Executive Officer, Soichi Okazaki highly appreciates the quality of Vietnamese "thieu" lychees and hopes to import more fresh lychees and other tropical fruits from Vietnam.
As reported by VOV, Vietnam's "thieu" lychees have begun to hit the shelves in AEON shopping centers and supermarkets across Japan since June 22. Mr. Soichi Okazaki supposed that Vietnam is one of the countries growing diverse kinds of tropical fruits. Assessing Vietnamese lychees, he said that they are sweet, sweet, delicious, high-quality, and have small seeds.
Vietnamese Ambassador to Japan Vu Hong Nam expressed his gladness as Vietnam's lychees have been sold at Japanese supermarkets. He affirmed that "This is the enormous success of Vietnamese farmers, Bac Giang province, the Ministry of Industry and Trade, the Ministry of Foreign Affairs, and Embassy officials. The Vietnamese fruits have met high standards of the fastidious Japanese market. If we can produce agricultural products which are acceptable to the Japanese market, we can certainly penetrate other markets".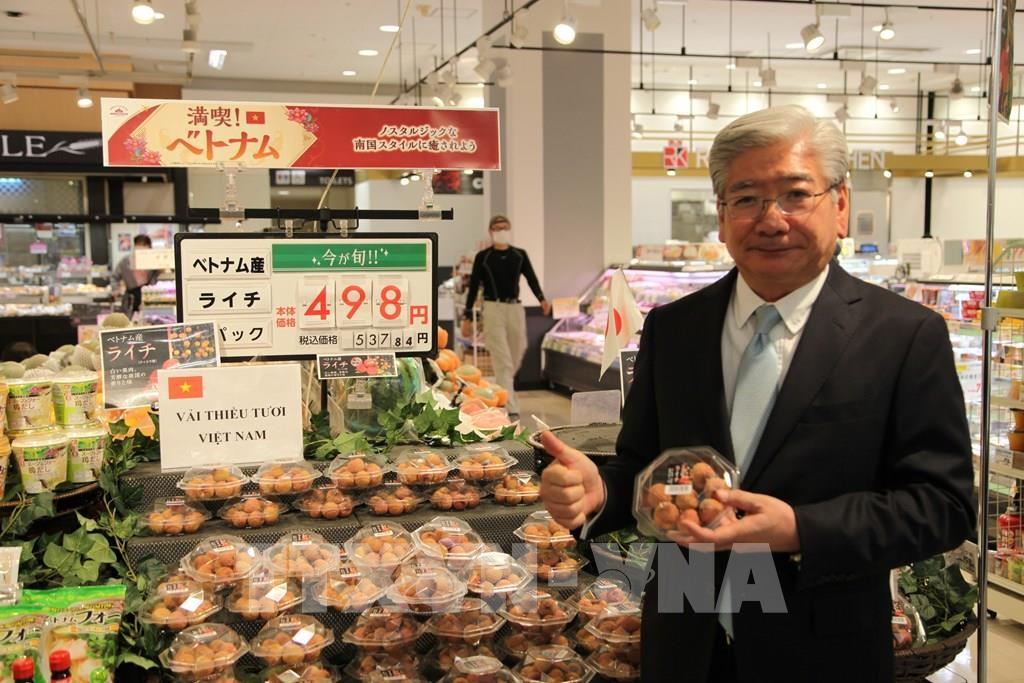 AEON Executive Officer, Soichi Okazaki holds a box of Vietnamese lychee (Photo: VNA)
The Ambassador also emphasized that this event would change the production methods of Vietnamese farmers, helping them to produce higher-quality agricultural products. In the upcoming time, the Embassy will coordinate with the agencies to bring longan and many other Vietnamese fruits to the Japanese market.
Previously, on June 20, the first batch of three tons of Vietnamese fresh lychee arrived in Japan by air. Then, they were delivered to AEON supermarkets, wholesale markets of Yufruit, and Sunrise Farm for sale. Another six tons are on their way by sea, according to VNA.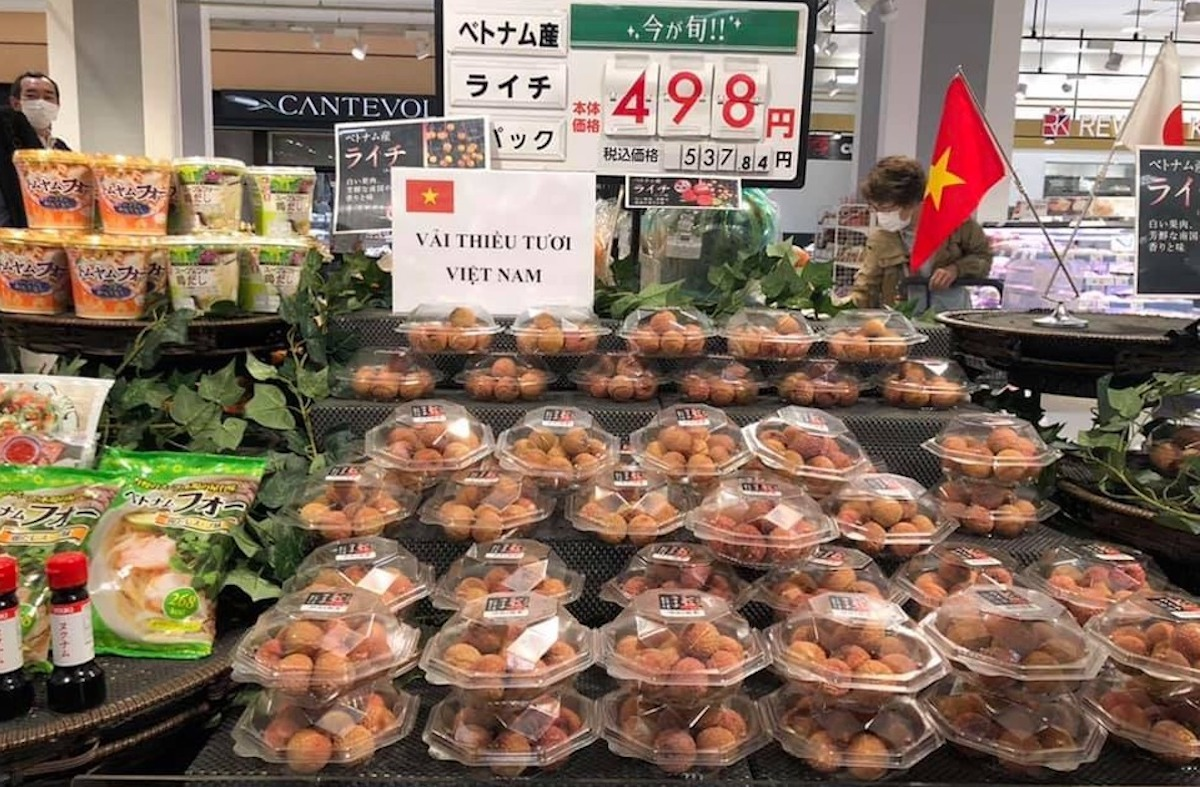 The fresh Vietnamese lychees hit the shelves in AEON shopping centers and supermarkets across Japan
Photo: VNExpress
Vietnam has started to negotiate with Japan for lychee exports since 2014. After the difficult 5-year negotiations, last December, the Ministry of Agriculture, Forestry, and Fisheries of Japan (MAFF) gave green light to allow Vietnamese lychees to enter Japan market, with regulations in place on imported plants quarantine for the fruits. COVID-19 prevented a visit by Japanese experts to Vietnam until this month, and they finally examined and approved Vietnamese lychees on June 17.
The lychees are mainly grown in the northern province of Bac Giang, which is estimated to harvest 700 tons this year. Bac Giang also eyes exports to the U.S. and Australia this year besides its traditional Chinese market, informed the VNExpress.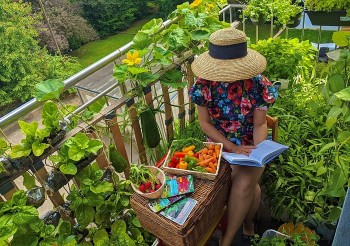 Overseas Vietnamese
An amaetur farmer, Chang Nguyen taught herself to build a small green space on her balcony.
Multimedia
In September, some isolated resorts in Sa Pa, Lao Cai Province and Hoa Binh Province have welcomed tourists with negative test results for Covid-19 within 72 hours.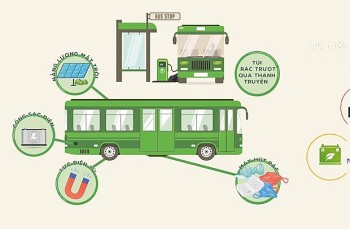 Viet's Home
Up to 800 initiatives on environmental protection have been submitted by Vietnamese youth to the British Council after only two months of launching.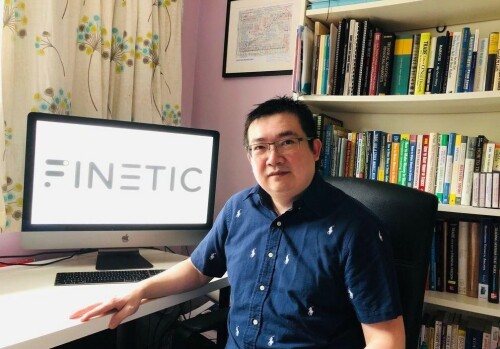 Economy
HONG KONG SAR - Media OutReach - 24 September 2021 - Finetic, a Hong Kong-based intelligent stock selection and investment education platform has developed its own AI-assisted investment analysis system, which provides weekly picks of quality stocks in major global markets, including Hong Kong, China and the U.S.
September 24, 2021 | 11:30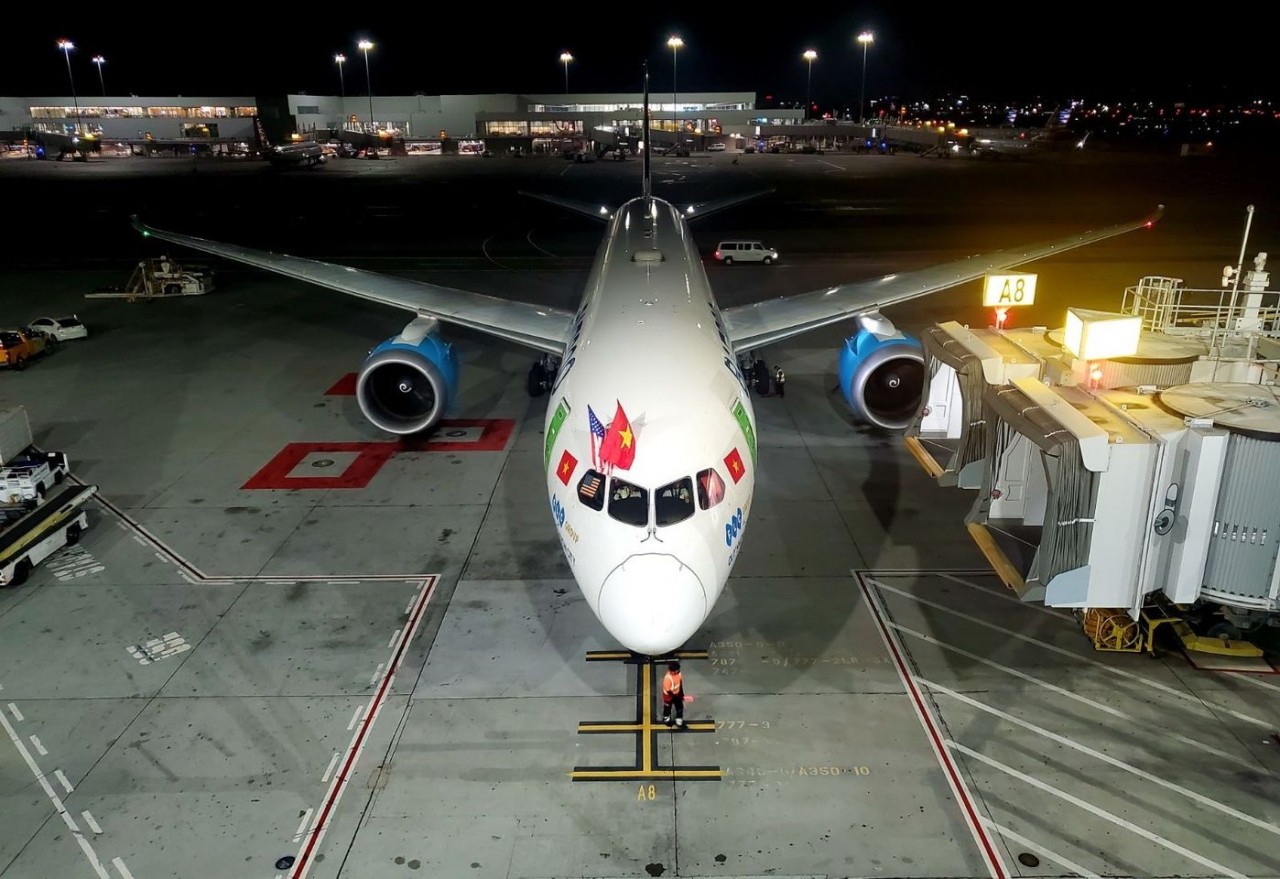 Economy
Bamboo Airways' QH9149 flight, using the Boeing 787-9 Dreamliner aircraft, took off at 7:55 p.m. from Hanoi's Noi Bai Airport for San Francisco.
September 24, 2021 | 10:48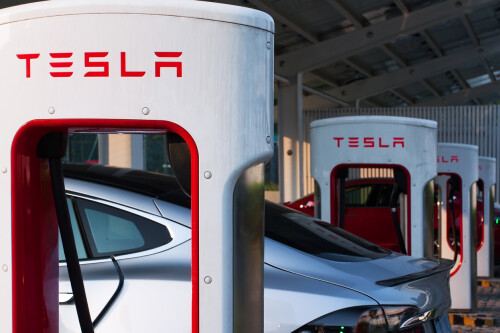 Economy
Sustainable investing, once viewed as an outlier may be only a decade ago, has never been more popular.
September 24, 2021 | 10:00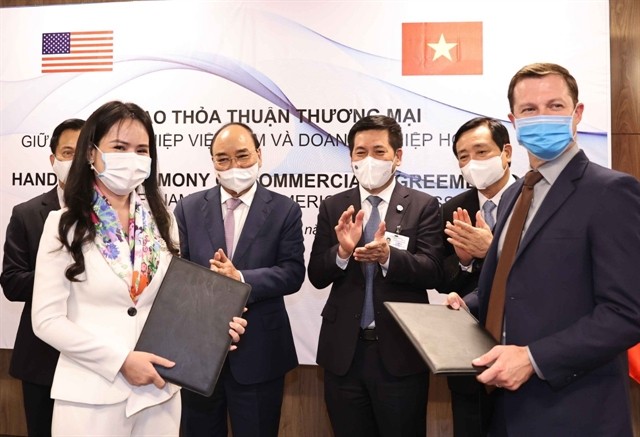 Economy
The T&T Group on September 21 signed several MoUs and contracts with US partners within the framework of President Nguyen Xuan Phuc's working trip to the US.
September 24, 2021 | 09:11