'Pick off and enjoy lychees' model attracts Japanese visitors
Harvesting and tasting the fresh lychees right off trees are among the amazing experiences in Bac Giang, attracting a lot of attention from foreign visitors, especially the Japanese.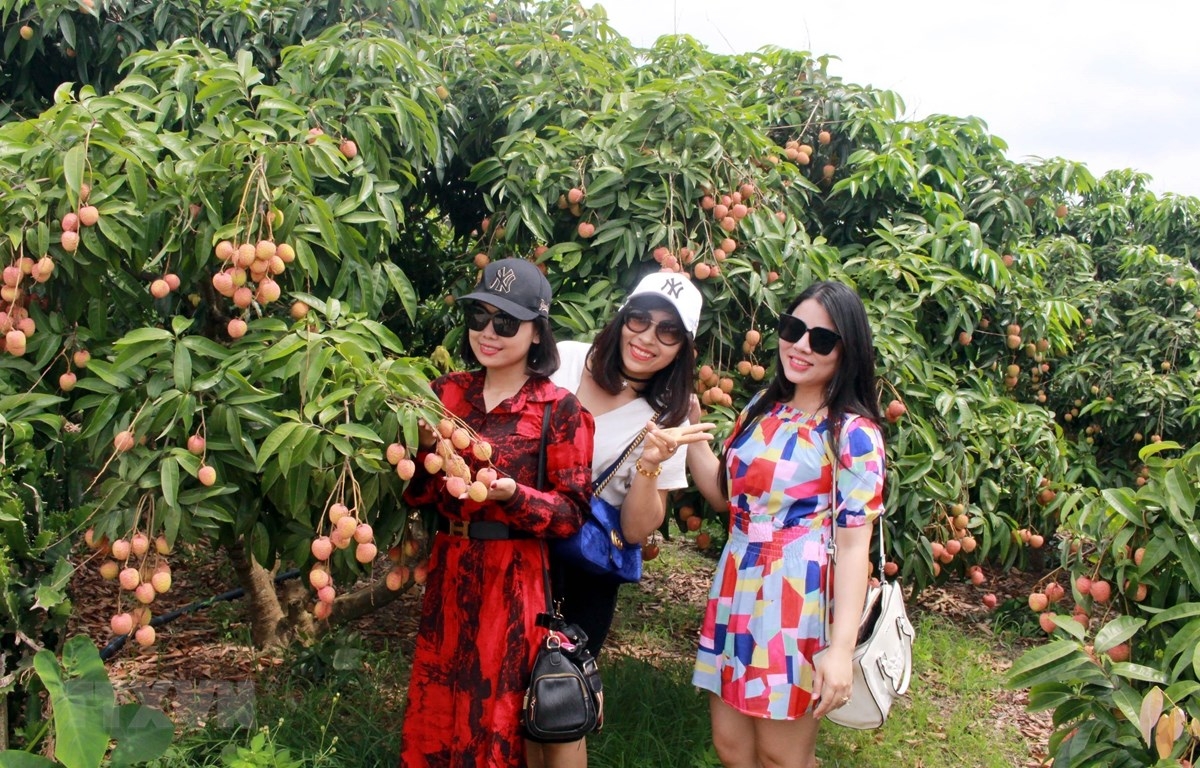 Vietnamese visitors checking-in at Bac Giang lychee garden (Photo: Vietnam Tourism)
Every mid-June-July, the northern province of Bac Giang is painted red with ripen lychees. Along with doing trade on the harvested lychees, both locally and internationally, many lychee orchard owners came up with the idea of turning their orchard into an open garden where visitors can pick the fruits off the trees themselves and enjoy the newly-picked lychees right on the spot. The new business helps the gardeners boost lychee consumption and, at the same time, promote Vietnam's agricultural culture.
Climbing onto the trees, picking bunches of ripe lychees, then enjoying as many lychees as possible in the garden is an interesting experience for not only children, young people but also for those in middle-age who want to get a returned ticket to childhood.
A few hours in the garden is an opportunity to sample the flavor of lychees outdoor – one of the four mostly exported fresh fruits in Vietnam (after dragon fruit, mango, and banana) - learn how Vietnamese farmers grow the trees and get a little more physically-active after days of sitting in four-walled offices. For many foreigners, the firsthand experience in the garden might be their first time seeing the lychee trees in person.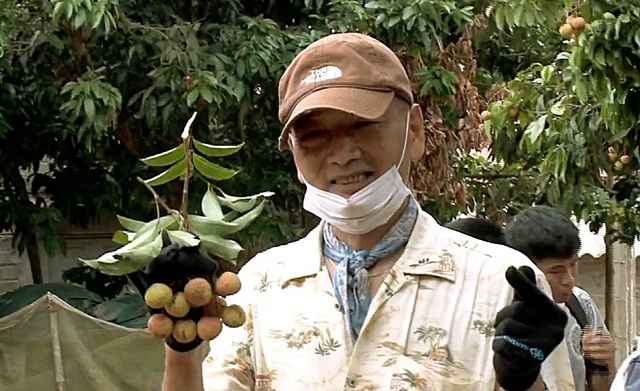 One Japanese visitor looks happy with a bunch of lychees on hand (Photo: VTV)
"I'm so excited. Just picking the lychees right off the trees alone is really interesting. I might probably not able to eat up this bag of lychees though, I've picked a lot, you know, 7kg in total", Hamaguchi, a Japanese expat in Vietnam told VTV in a delighted mood.
"I had eaten lychees in Japan before, but it's frozen lychees. The taste is incomparable with the fresh ones here. The flavor of freshly-picked lychees is awesome", Okuda, another Japanese Vietnamese said.
Ninomiya Tohru, a Japanese man who's been living in Vietnam for years, is the first one to initiate and develop this tourism model in Bac Giang. This year's harvesting season is the 6th time he applied this model in lychee gardens in the province. The number of participants has grown from just 10 at the beginning to 80 people this year.
"We Japanese don't know how the lychees are grown and harvested. Therefore, my aim is to introduce lychees to those Japanese living in Vietnam. I'd experienced harvesting longan in Vietnam before, but the taste of lychees is more alluring to me, so I just stick to the fruits for years and will develop this business in the future", Tohru was quoted by VTV as saying.
According to Tohru, in order to offer visitors those juicy and sweet lychees, the gardeners must strictly follow the gardening rules. Pesticides is a no-no at his gardens, therefore, visitors can enjoy the fruits without worry.
In Japan, lychees is grown on a small scale in some southern provinces with warm climates such as Okinawa, Kagoshima, Miyazaki. Therefore, eating lychees right at the garden has deeply impressed many Japanese.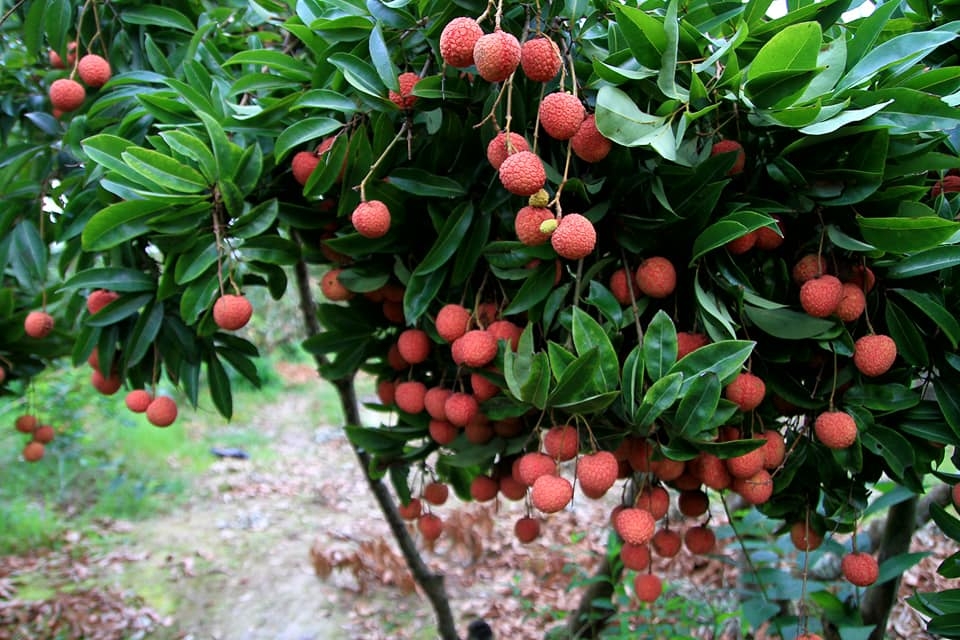 Lychees is among the four mostly-exported fresh fruits in Vietnam (Photo: Nguoi dua tin)
China is Vietnam's largest lychee importer. Over the past years, Chinese businessmen and local growers have maintained a long-lasting relationship, even during the challenging time of the COVID-19 pandemic at present.Vietnam exports around 50 percent of its total lychee production to nearly 30 countries and territories each year, including demanding markets like European countries, the US, Canada, Australia, Japan, Malaysia, etc.
According to a business representative in Pingxiang, Guangxi, the Bac Giang lychee brand has become very popular in China, with its products selling well in Beijing, Shanghai, Guangzhou, and Shenzhen among others.
Since the beginning of the season, nearly 6,500 tonnes of fresh lychees, worth more than US$3.6 million in total, have been exported to China through Kim Thanh Border Gate in Lao Cai Province, up 37% in volume and 39% in value compared to the same period last year.
On May 25, the first batches of lychees were shipped from the northern province of Hai Duong, the country's leading lychee grower, to Singapore, the United States, and Australia.
Bac Giang is hailed the "Vietnam's capital of lychees", offering the largest production of lychees in the country, followed by Hai Duong and Hung Yen, all the three provinces are in the north of Vietnam.
Lychees are small rounded fruit with white translucent flesh, pleasant smell and rough thin skin. Lychees are believed to be packed with nutrients from vitamin C, B to coppers, niacin, etc. which contribute to boost the immune system, lower cholesterol, improve digestion and so on.
In 2018, the fruit was certified by the Southeast Asian Records Organisation as one of the Top 10 specialties of Southeast Asia.
Bac Giang earns VND 5.4 trillion from lychees

The remaining 1,000 tonnes, worth USD 1.8 million, were exported to several EU countries, Russia, Singapore, Thailand, Australia, the US, Canada, Japan and the Republic ...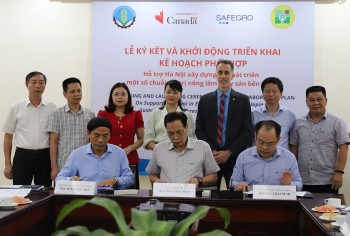 Make in Vietnam
As Vietnam furthers its international intergration, building agro-forestry-fishery high value chains is crucial for the sustainable development of the agriculture sector.