Almost 300 Vietnamese safely repatriated from hard-hit Russia, Belarus
The flight was arranged by the Ministry of Foreign Affairs, authorised agencies of Vietnam, the Vietnamese embassies in Russia and Belarus, the national flag carrier Vietnam Airlines, and relevant agencies of the host countries amid complicated development of the COVID-19 pandemic in there.
Vietnamese citizens waiting to check in a flight home at Minsk's airport. Photos: Vietnamese Embassy in Belarus
Nearly 280 Vietnamese citizens in coronavirus-hit Russia and Belarus were repatriated on a flight that landed at Van Don International Airport in the northern province of Quang Ninh on July 17.
They include children under 18, pregnant women, people with illnesses, workers with expired visas or labour contracts, and students without accommodation due to coronavirus-induced school and dormitory closures.
Due to facing complicated developments caused by the recent epidemic with limited international travel, the Vietnamese Embassies in Russia and Belarus were active in collaborating with functional agencies to prepare necessary procedures and support citizens in their travel from other locations to Moscow and Minsk.
The two embassies therefore dispatched officials to the airports in an effort to assist citizens with all necessary steps before boarding the flight.
Disease prevention measures had been carried out during the flight. Upon landing at Van Don airport, the passengers received health check-ups and were sent to quarantine centres in line with regulations.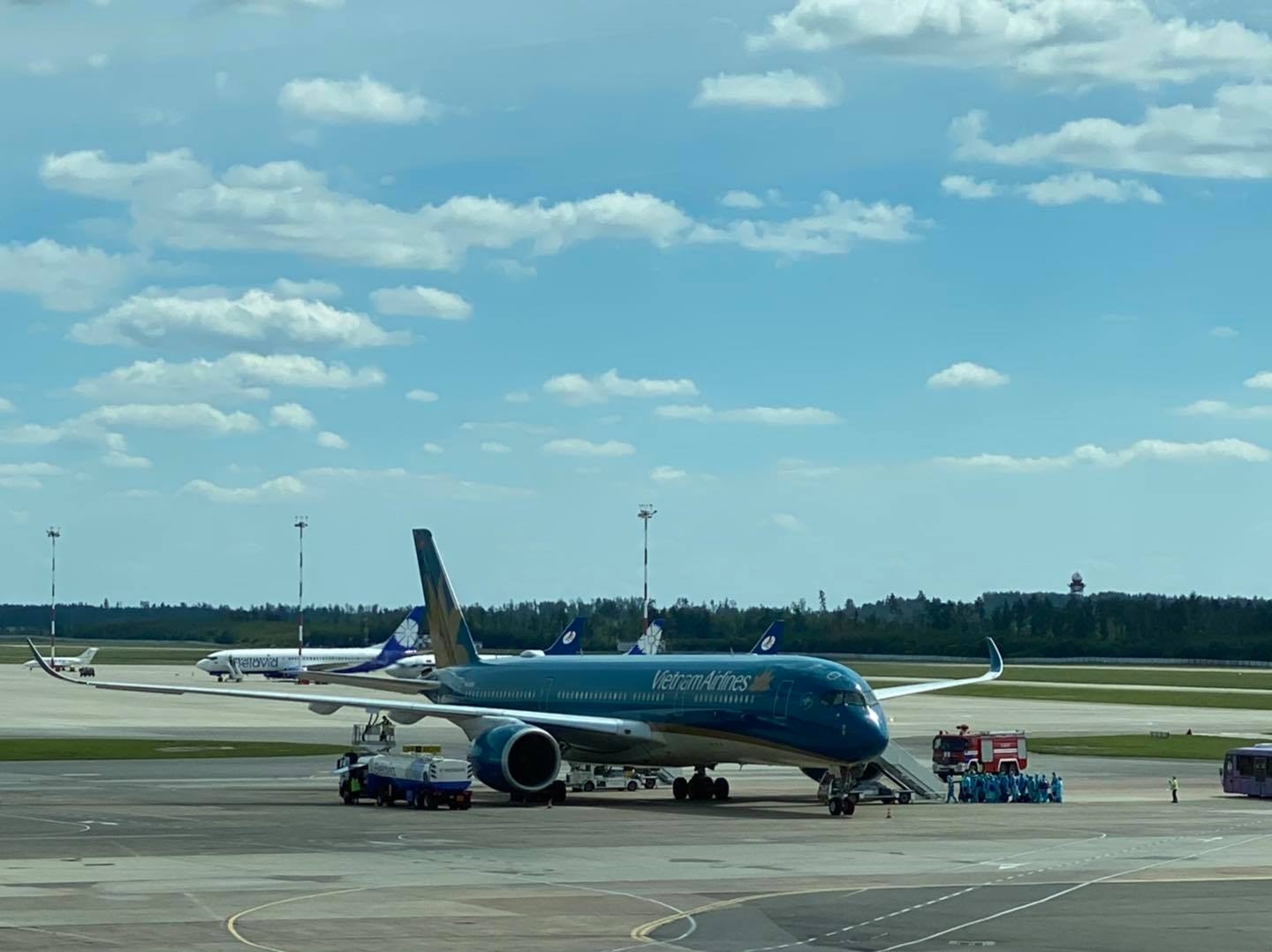 A range of strict preventive measures were enforced throughout the duration of the journey.
Following instructions from Prime Minister Nguyen Xuan Phuc, Vietnamese agencies, Vietnamese representative agencies abroad, and domestic airlines will continue to conduct more flights to bring home Vietnamese citizens from abroad on the basis of pandemic developments, overseas citizens' aspirations, and local quarantine capacity.
From April 10 to July 16, Vietnam organised 55 flights bringing 13,323 citizens home from overseas in the face of the COVID-19 pandemic, according to spokeswoman for the Ministry of Foreign Affairs Le Thi Thu Hang.
Vietnam has gone through more than three months without any community transmissions, VNA citied the National Steering Committee for COVID-19 Prevention and Control.
The committee's Treatment Subcommittee said that as of 6am on July 18, Vietnam recorded a total 382 people infected with SARS-CoV-2, of whom 357 fully recovered or 93.5 percent. There is no death from the disease.
The remaining 25 patients are being treated in health facilities in stable condition, with five tested negative once and four at least twice.
The 382nd patient is a 64-year-old Russian expert who landed at Tan Son Nhat international airport in Ho Chi Minh City on July 11.
As many as 10,133 people who had close contact with patients or entered from epidemic-hit areas are being quarantined, including 78 at hospitals, 9,613 in other concentrated quarantine establishments and 442 at home.
The number of detected coronavirus cases in the world exceeded 14 mln on Saturday, according to Johns Hopkins University, which calculates the figure based on information from international organizations, federal and local authorities.

According to the report, 14,037,021 people were infected with coronavirus, 600,665 died. The United States has the largest number of detected cases (3,638,002), followed by Brazil (2,046,328), and India (1,003,832).

Russia ranks fourth in the number of cases, reported Russian News Agency Tass cited the operational headquarters for the fight against coronavirus, 759,203 cases were registered in Russia, while 539,373 people recovered, and 12,123 died.

As many as 159 more novel coronavirus cases were confirmed in Belarus on July 17, with the overall number of such cases rising to 65,782. A total of 491 coronavirus patients with a number of chronic diseases have died since the epidemic outbreak.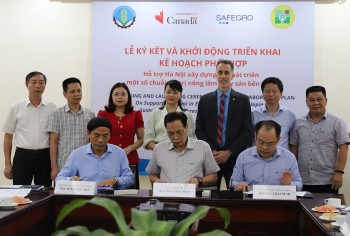 Make in Vietnam
As Vietnam furthers its international intergration, building agro-forestry-fishery high value chains is crucial for the sustainable development of the agriculture sector.