Amazing birds on Bach Ma Mount
Four nature-loving photographers capture rare birds in Bach Ma National Park in Thua Thien - Hue and Quang Nam.
Bach Ma National Park is located 60km from Hue city, on National Highway 1A in the direction from Hue city to Phu Loc town. You need to contact the park's management board in advance for detailed instructions about different types of ecotourism to watch birds and animals in the park. In addition, the national park serves walking, cycling, camping activities.
The group of photographers, including four members: Vo Rin, Nguyen Hong Huy, Ha Vu Linh, and Nguyen Thùy Linh, have been to Bach Ma many times from 2019 to 2021 to experience nature and take photos of birds and animals in the park.
Ha Vu Linh (28 years old) said that on the trip earlier this year, he was deeply impressed by the red color of maple leaves in an ancient French villa and the pink color of the rhododendron at the foot of Do Quyen waterfall.
The group of photographers mainly hide on the top of Bach Ma, walking through the trails to take photos of the birds. The birds mostly gather by the stream looking for food. Birds are often more active in the early morning and late afternoon.
Bach Ma currently has 1,715 species of animals, with 363 species of birds, accounting for one-third of all bird species in Vietnam. 16 out of 363 species of birds here are endangered ones listed in the Vietnam Red Book.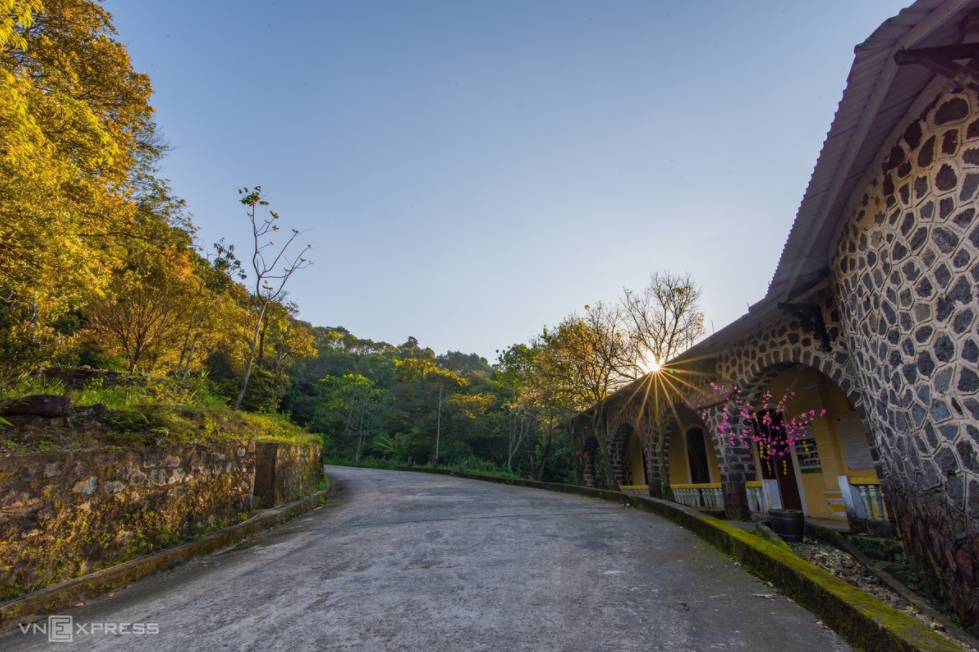 From the park's gate to the top of Bach Ma, along the main road, you will encounter many beautiful mountains, streams, and waterfalls. This photo was taken near Hai Vong Dai, the highest point of Bach Ma. (Photo: VN Express)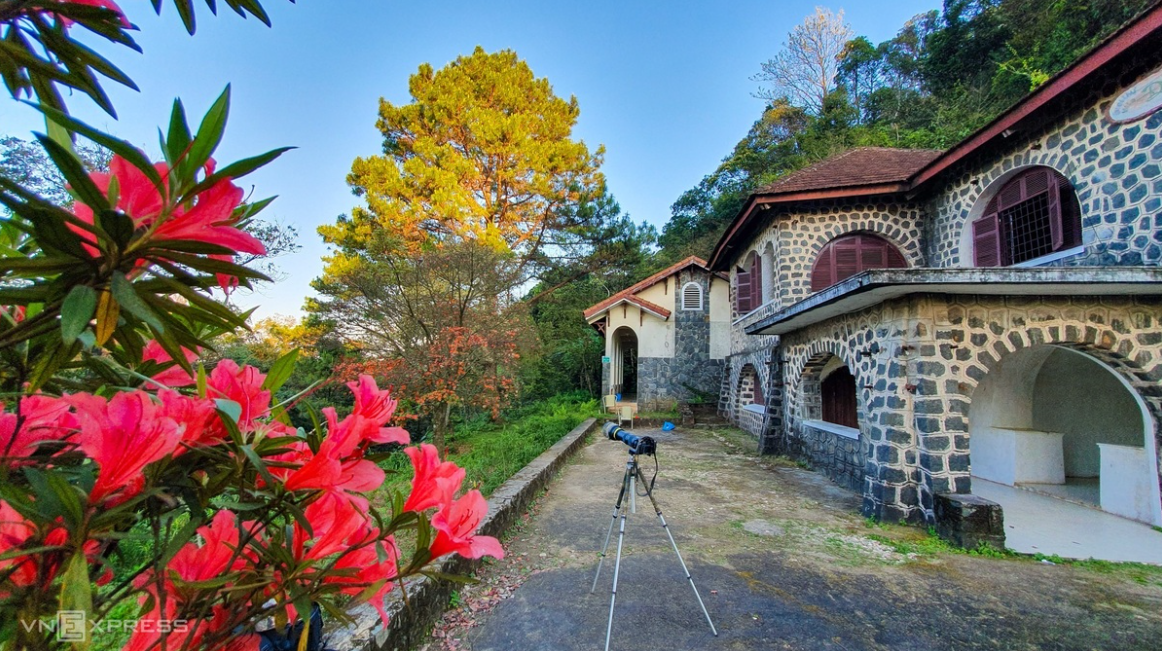 The photo captures the location where the photographer group waited for birds. The house in the photo is an ancient vila looking down to Bach Ma forest. (Photo: VN Express)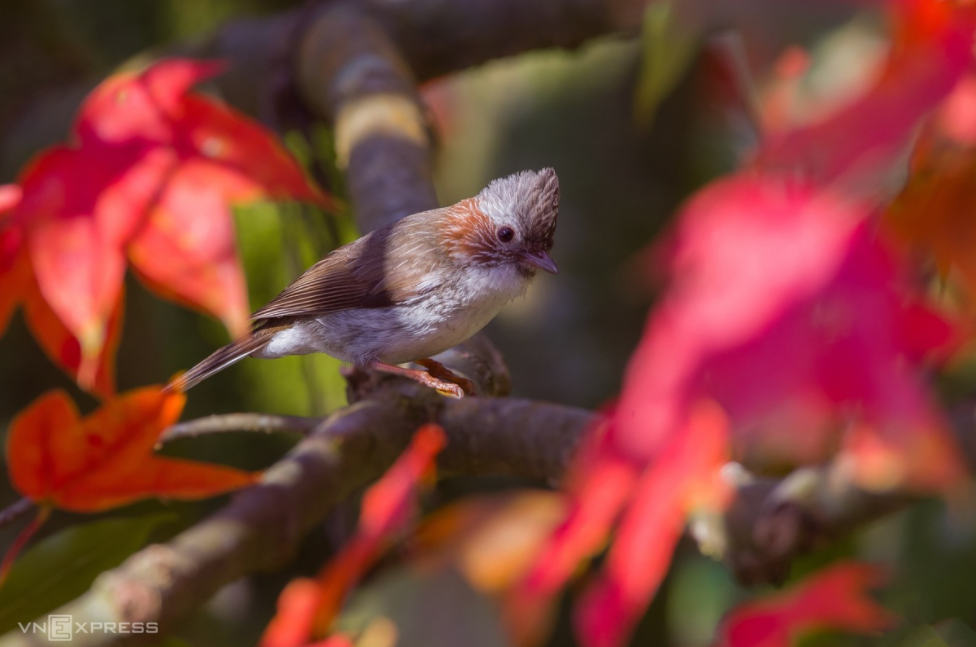 A striated yuhina hiding on a tree. (Photo: VN Express)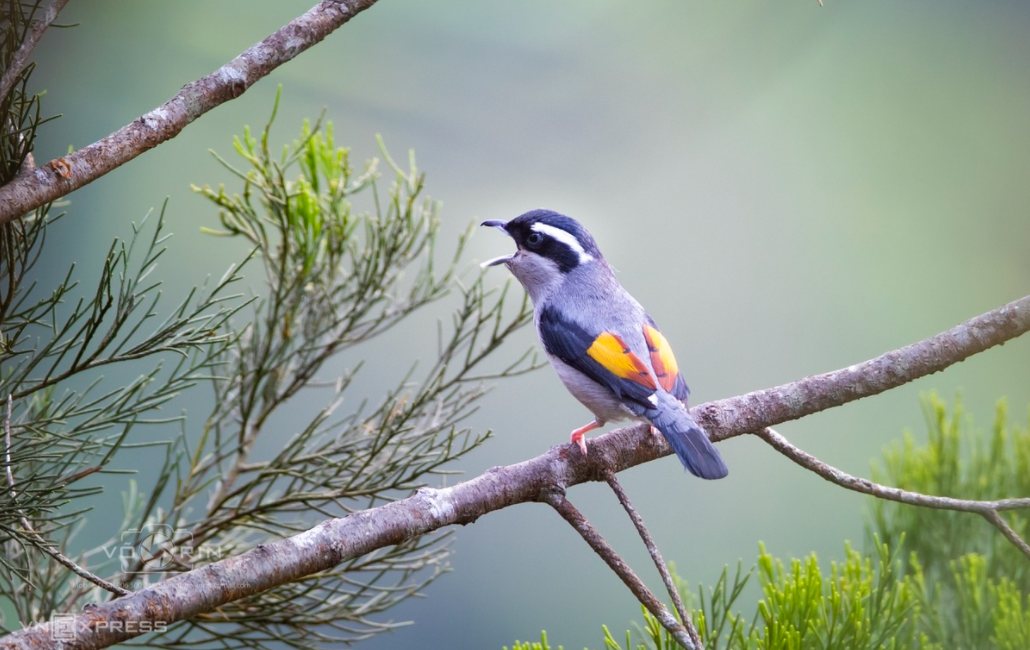 A white-browed babbler was looking for food on a low branch of a pine tree. This babbler has a black crown and nape, a dark white eyebrow line, and a gray lower body. (Photo: VN Express)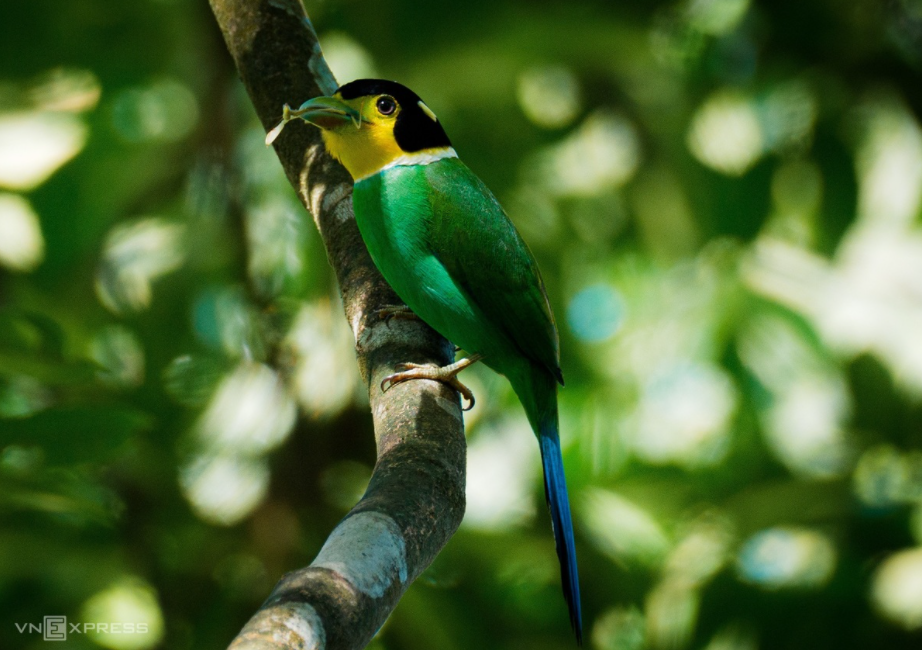 The 26-year-old photographer Nguyen Hong Huy was delighted to capture a long-tailed broadbill with colorful feathers. This bird usually lives in flocks of 4-5. When looking for food, it will call other birds in the flock and photographers rely on calls to find the birds. (Photo: VN Express)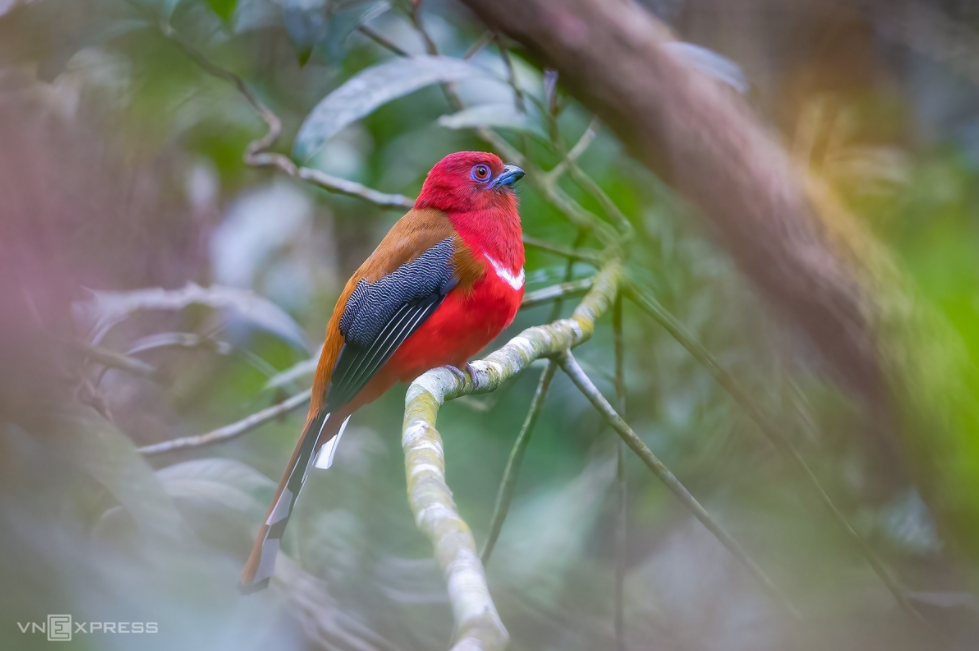 Another colorful bird on Bach Ma with an average size of 34 cm. The picture shows a male bird, with a dark red head and bright red lower body. Both males and females of this kind have a white line across the chest. (Photo: VN Express)
White-faced owl is one of the smallest owls in the world. It is a predator, usually hunting smaller birds. This species of owl has a round head shape, light brown face, and white eyebrows. When a bird feels safe, it sits for a long time at just one spot, sometimes up to several hours. (Photo: VN Express)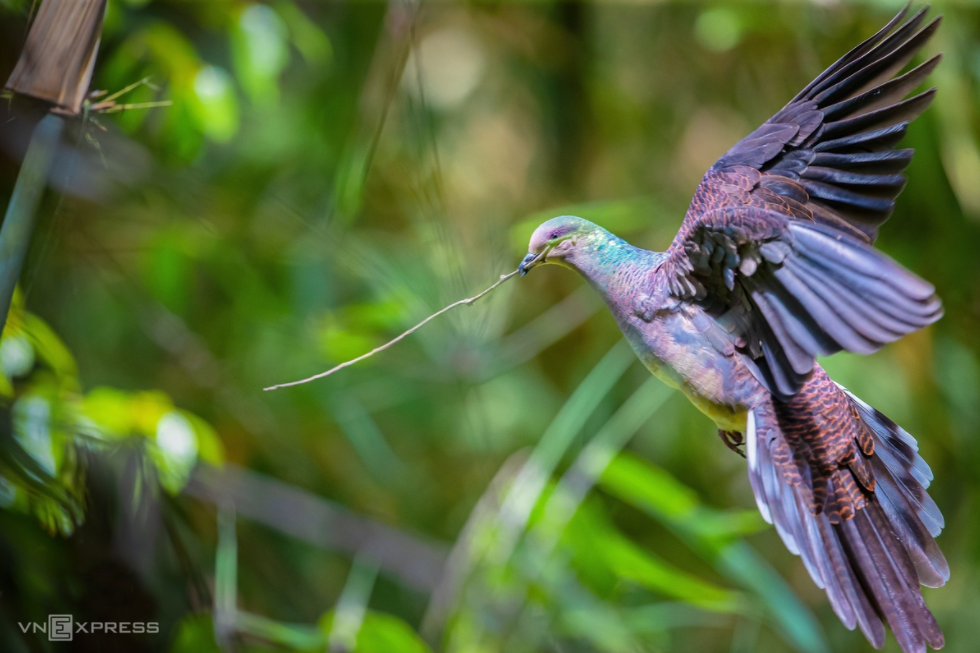 Barred cuckoo-dove is easy to take photos of. A bird of this kind is usually 38cm long and has blue and purple feathers. (Photo: VN Express)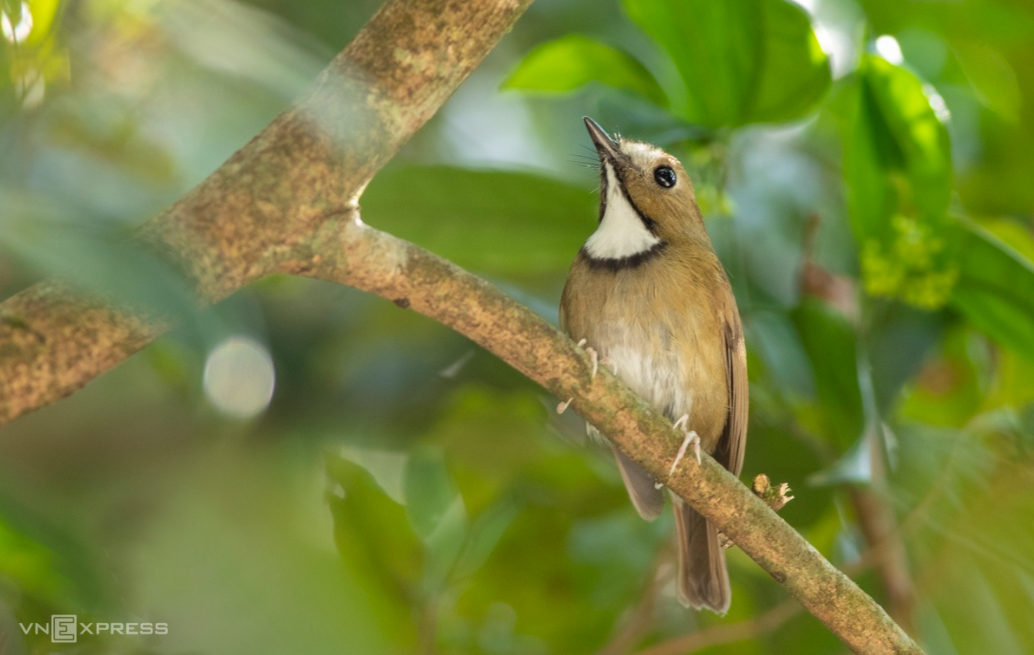 White-throated flycatchers are small, usually living in bushes. It often sits on low tree branches so that the photographers can easily find and take photos of. (Photo: VN Express)
The yellow-bellied bluebird has an average front size of 18 cm. In the photo, a male bird is sucking nectar from bellflowers. The male birds have vibrant colors, with dark blue patches on the throat and upper chest, while the females are mostly green. (Photo: VN Express)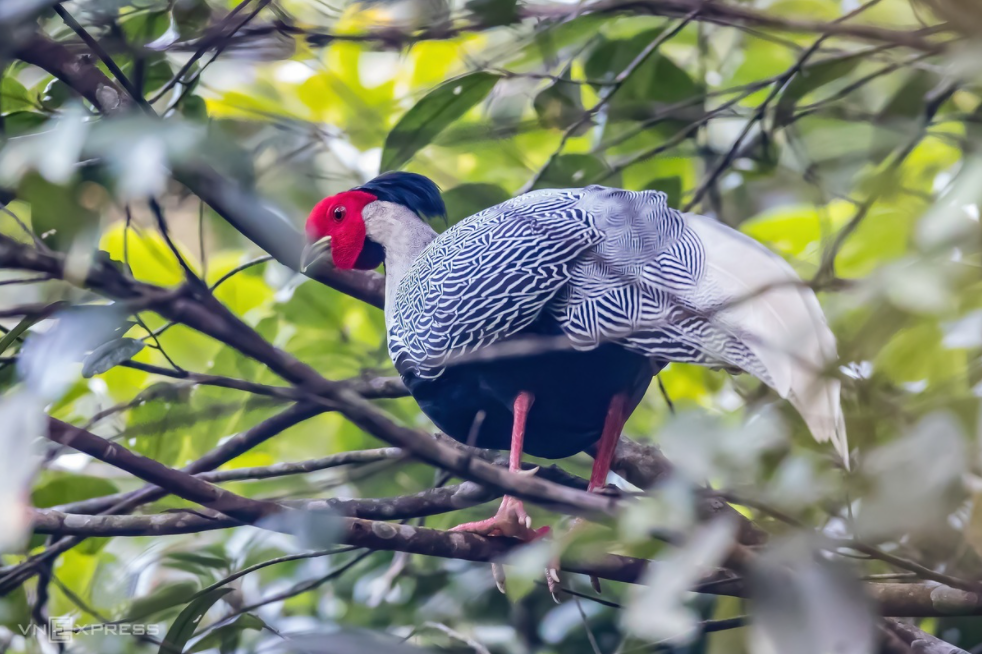 White pheasant is a rare species in Bach Ma, easily identifiable by having a wide white stripe running along the sides of the neck. (Photo: VN Express)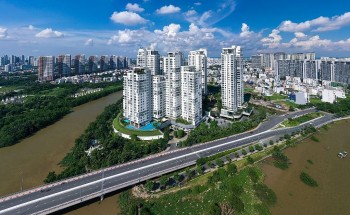 Economy
Vietnam Business & Weather Briefing (Sep 29): Vietnam among world's best performers in digital banking, Vietnam's new overseas investments surge 2.31-fold in nine months.