The hundred-year-old villa of old Hanoi well-off family
Located in the heart of Hanoi city, the villa owns typical French architecture and is said to have been built by the family members of King Bao Dai.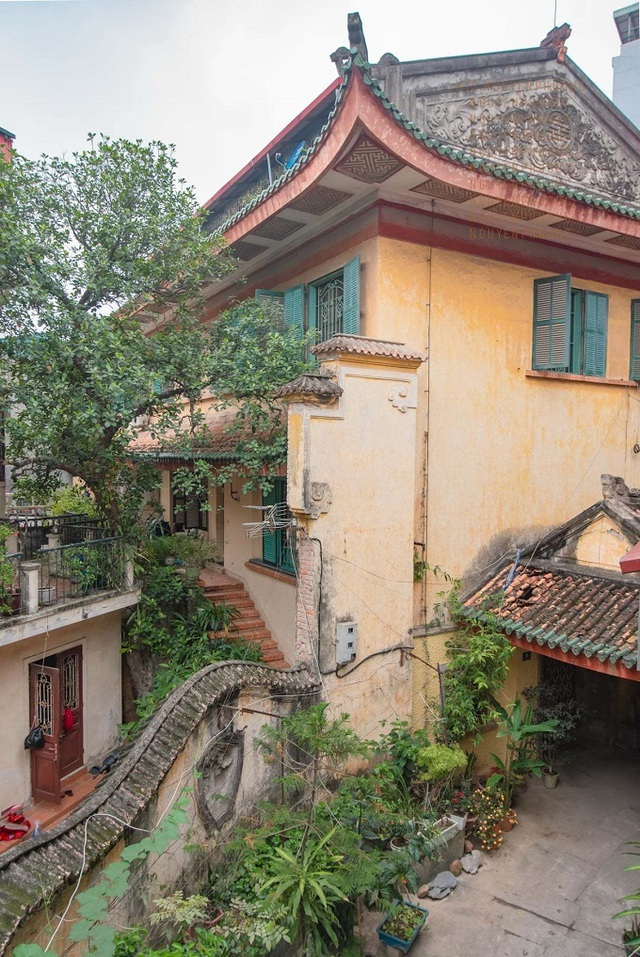 Photo: Dan Tri
The ancient French villa, located on Ngoc Ha slope (Ba Dinh District, Hanoi) was built in 1911 and has unique architecture.
Photo: Dan Tri
Mr. Ho Hoang Hai, who owns a part of the villa, said that he has stayed here since the beginning of 2021. Elderly people who have lived surrounding the villa for decades often call it "Bao Dai's villa".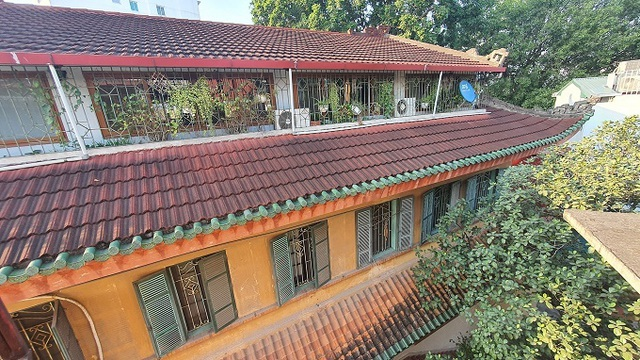 Photo: Dan Tri
They said the villa was constructed by the aunt of King Bao Dai. She married a French national husband and lived in Hanoi, so, the villa is designed in both Eastern and Western architectures. When King Bao Dai abdicated, he used to go to Hanoi and stayed here.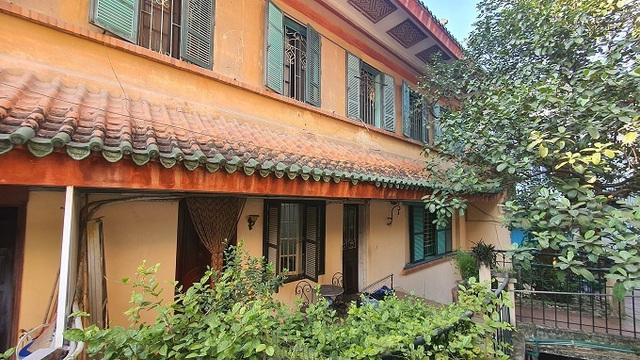 Photo: Dan Tri
It is situated in a complex of 4 old French villas. Construction materials were entirely imported from France and Italy. Previously, the villa faced two streets of Ngoc Ha and Hoang Hoa Tham, but now, it is obscured by surrounding houses.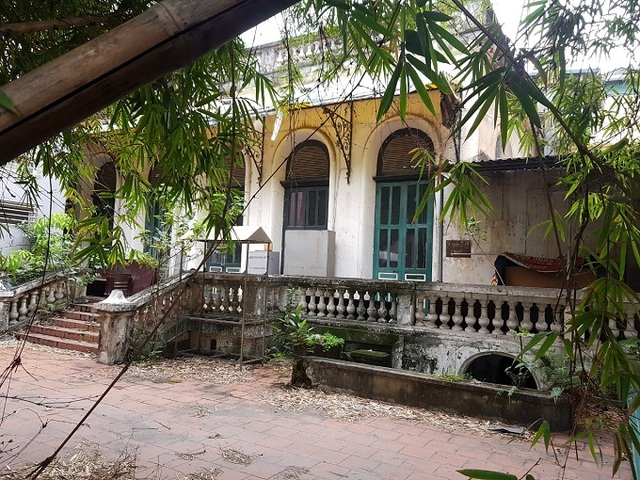 Photo: Dan Tri
The mansion's guest house and dancing room currently lie at 184 Ngoc Ha. They are left empty and degraded. They used to be leased as a beer restaurant.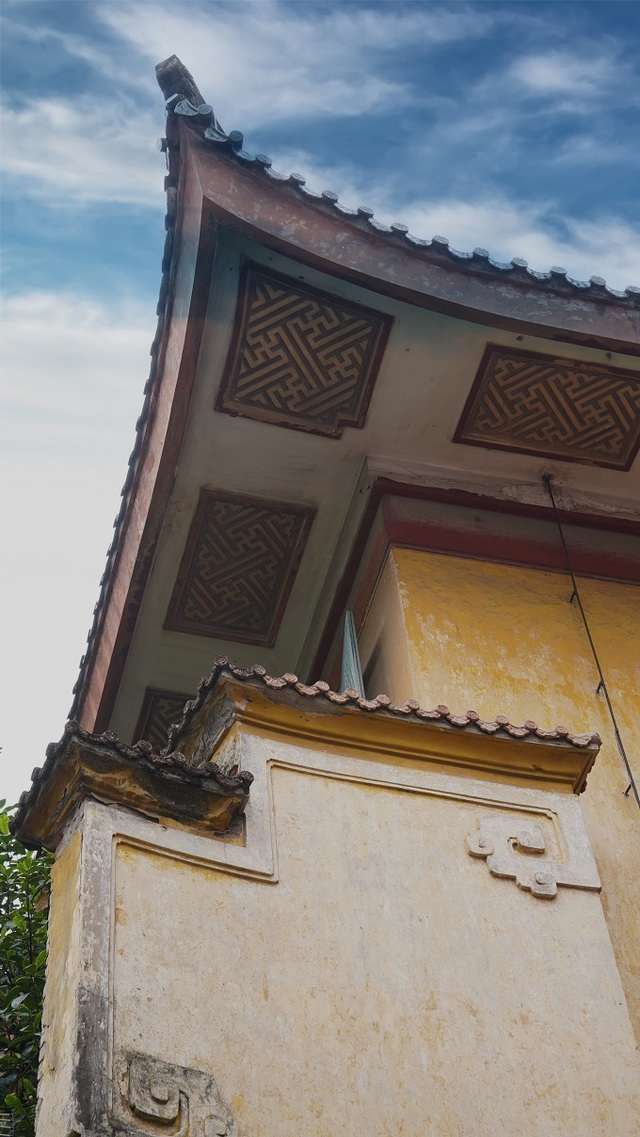 Photo: Dan Tri
The roof outside is carved dragon and phoenix, which represent Eastern culture.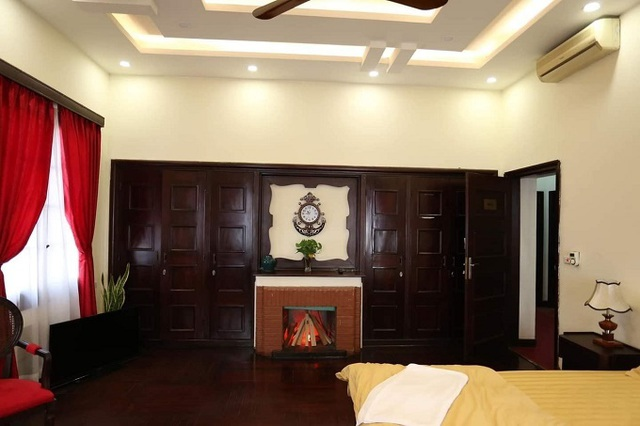 Photo: Dan Tri
Inside the villa is built in the Western style. There are fireplaces, stairs, ironwood floors, wooden doors, electrical systems, etc.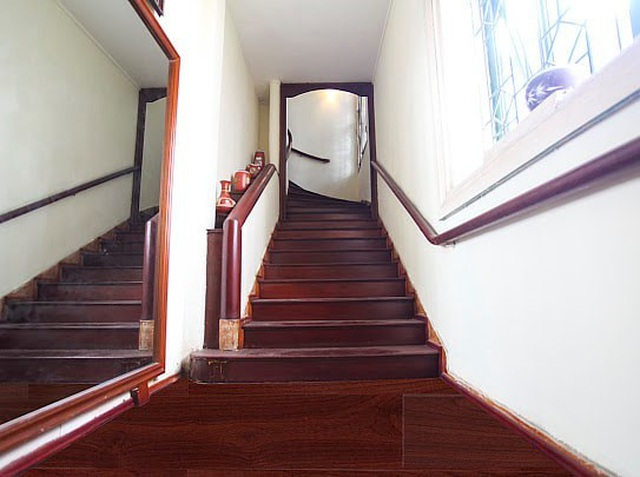 Photo: Dan Tri
Ironwood stair.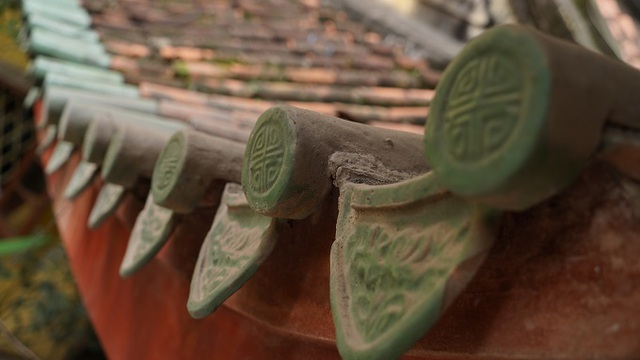 Photo: Dan Tri
Outside the mansion, the red roof tiles with green lines remain intact and show no signs of fading.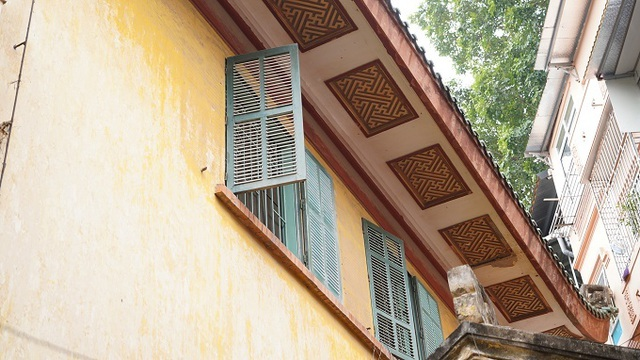 Photo: Dan Tri
Blue window is a typical French architecture in the early 20th century.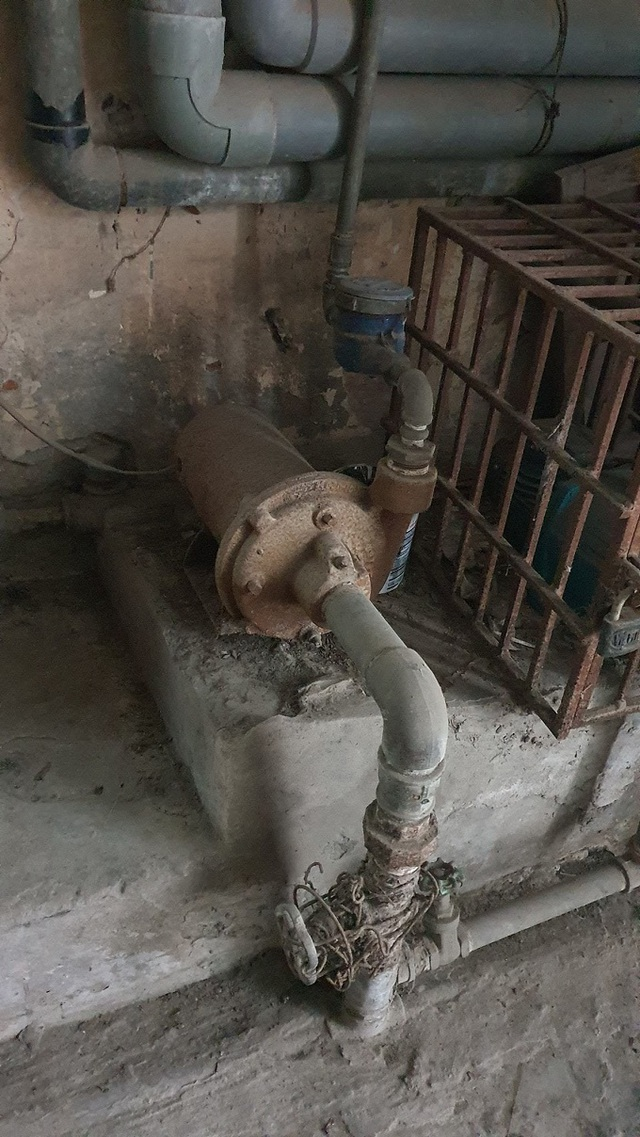 Photo: Dan Tri
The mansion has an armored electrical system that lies inside the wall. In addition, the electric line is underground the floor.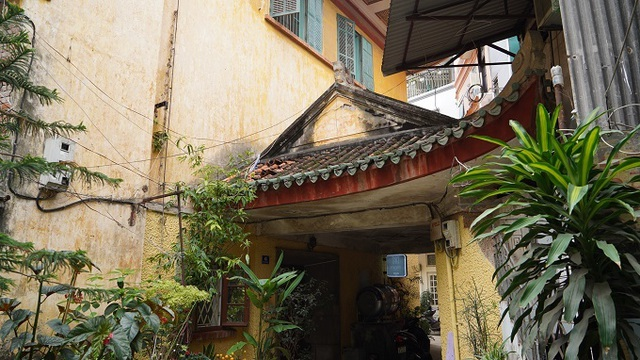 Photo: Dan Tri
The villa's back is the garage's door which directly leads to the basement. This is different from other French villas which have garages separate lying in the yard.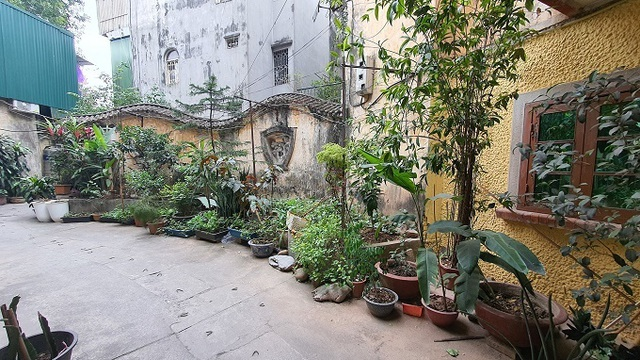 Photo: Dan Tri
The villa also possesses a 300 meter square garden with preciously ornamental trees and a walking path. The garden is surrounded by the dragon-shaped fence. However, most of the garden has been demolished.
Photo: Dan Tri
The villa's photo was taken nearly a century ago. In the forefront is two rows of trees on Hoang Hoa Tham Street and the beginning of Ngoc Ha slope. Nearby is the photo of a famous French architect Arthur Kruze who designed the mansion as well as dozens of other famous architectures in France and around the world.
Mr. Hai said that whether the villa belonged to the family members of King Bao Dai has been still uncertain. There has been no state agency to confirm and research. He himself has studied many documents but has not found any clear evidence.
"I hope that historians, architects, managers, or those who love and have knowledge about this ancient French villa will share more information about it. At the same time, I hope experts to give advice on how to preserve this work effectively ", he said.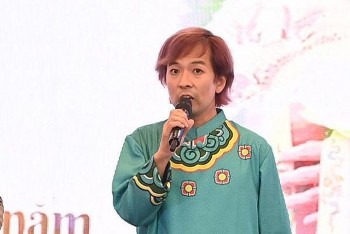 Friendship
Korean singer Joseph Kwon filmed his new video in 19 provinces and cities in Vietnam.