Amazing Milky Way From Cu Nhu San Mountain
It is a fact that the Milky Way can be seen with the naked eye in the mountains or the countryside without electric lights and light pollution. Let's admire the amazing milky way seen from Cu Nhu San Mountain.
The sky seen from Cu Nhu San Mountain has given a fanciful starry scene for Thu Quynh, a tourist from Hanoi. She woke up at 4 am to conquer the 2,662-metre-high mountain.
Her trip to climb Cu Nhu San mountain lasted two days and one night, with a total cost of VND 1.8 million (US$76.05). Thu Quynh said that this mountain was not too difficult to conquer.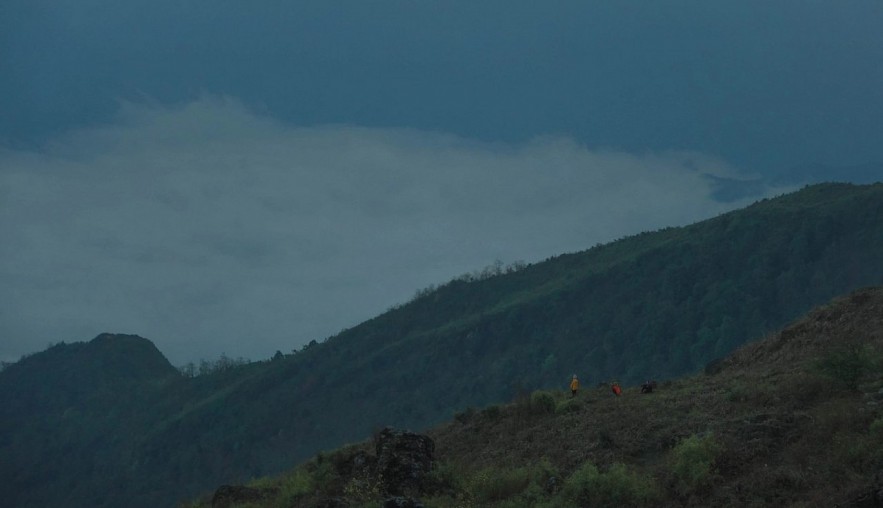 Photo: Thu Quynh.
The mountain with little attention
Cu Nhu San is a mountain in Y Ty commune, Bat Xat district, Lao Cai province. This 2,662 meter-high mountain is not a popular destination in Y Ty.
"I have climbed 4 mountains in Lao Cai. It is not difficult to climb Cu Nhu San because it is not at the top of the high mountains and few climbers have come to this place," Thu Quynh shared.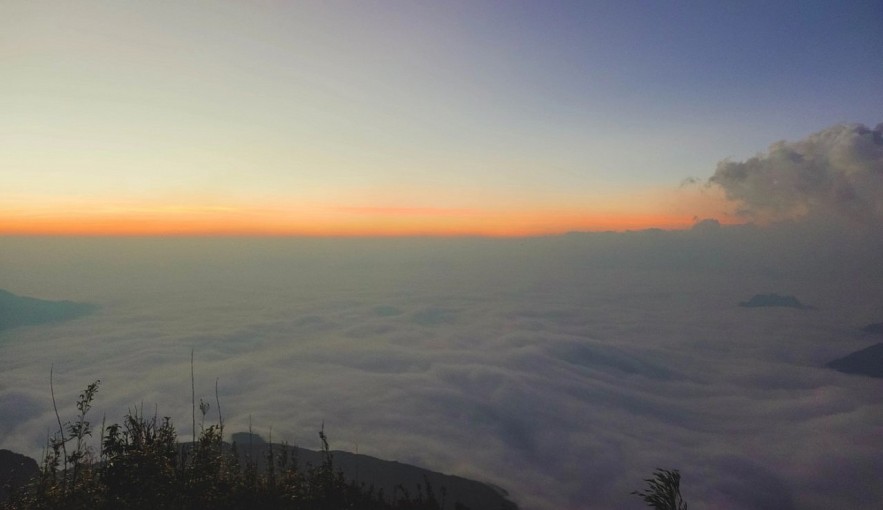 Photo: Thu Quynh.
She said that Cu Nhu San mountain has a gentle way towards the top. The area near the top has quite steep slopes. In two days and one night, climbers need to exercise for a week to increase endurance to conquer this mountain easily, Quynh shared her climbing experience.
Photo: Thu Quynh.
The best time to enjoy the beautiful scenery on Cu Nhu San mountain in March and April.
"At this time, the mountain with azaleas is in full bloom, the scenery is so beautiful. In addition, autumn is also suitable for climbing Cu Nhu San and watching ripe rice in Y Ty", Thu Quynh suggested.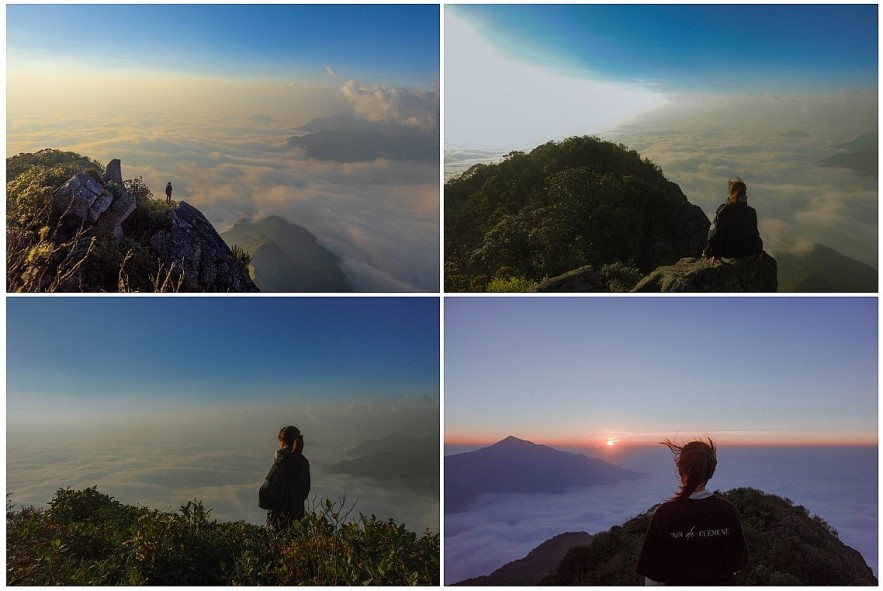 Photo: Thu Quynh.
Admiring the Milky Way from Cu Nhu San
Besides the mountain scenery, one of the other gifts that mountaineers receive from the highland nature is the bright starry night sky with the whole Ngan River.
The Milky Way can be observed in open spaces without light pollution such as in the high mountains, countryside without high buildings, few electric lights, or on the beach.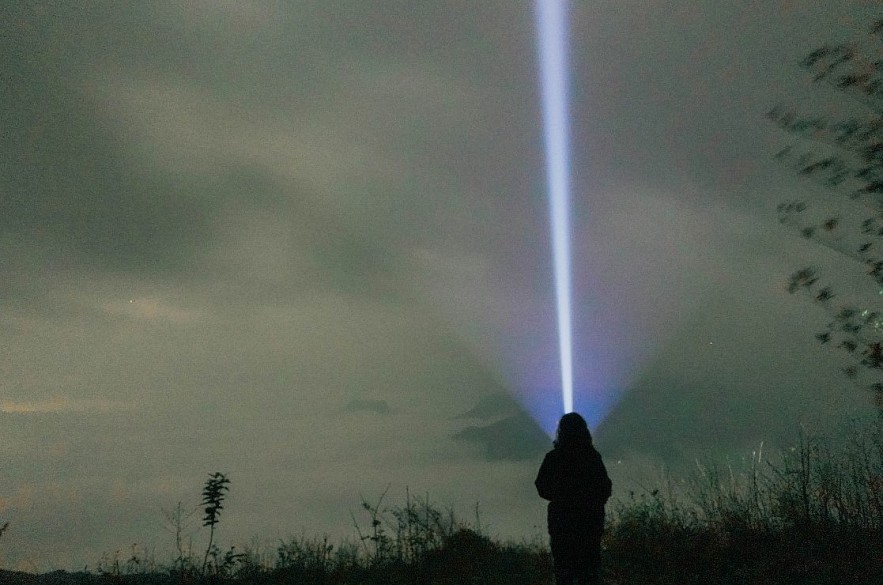 Photo: Thu Quynh.
Thu Quynh shared that it was not always possible to observe Ngan River. The sky changes based on weather conditions. The dark without light pollution will be visible to the naked eye.
"I've been in Y Ty for a while and I found that depending on the day and the time, I can see the Milky Way. Some days I observe at 19-20 p.m, some days at 23-24 p.m or even at 2-3 a.m", she said.
During this trip to Cu Nhu San mountain, Quynh was fortunate to capture the sky and see the whole Ngan River shining brightly. When she woke up at 2 a.m, the sky was only scattered with a few stars, then it was covered by clouds.

Photo: Thu Quynh.
"At that time, I thought I couldn't see the Milky Way, so I had to go to the shack to sleep again. At 4 a.m, the group got up to climb to the top of the mountain. Then, looking up at the sky by chance, the Milky Way appeared right in front of our eyes", Thu Quynh said.
Receiving a gift from the highland nature, Quynh did not forget to take beautiful pictures.
"That moment was really great. It was a beautiful picture of nature I've ever seen," said Thu Quynh.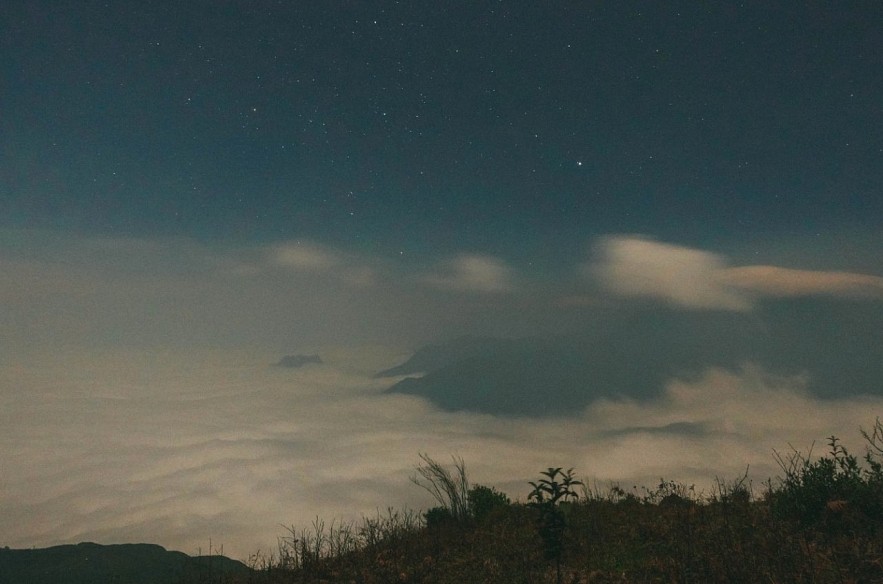 Photo: Thu Quynh.
A two-day trip to conquer Cu Nhu San
Thu Quynh shared that Y Ty has many destinations to explore. When it comes to Cu Nhu San mountain, it is reasonable to spend two days and one night climbing Cu Nhu San.
Thu Quynh and friends departed from Hanoi, took a bus to Sa Pa (Lao Cai) at 10 pm. There are many bus at this time for visitors to choose from. Departing at night also saves time.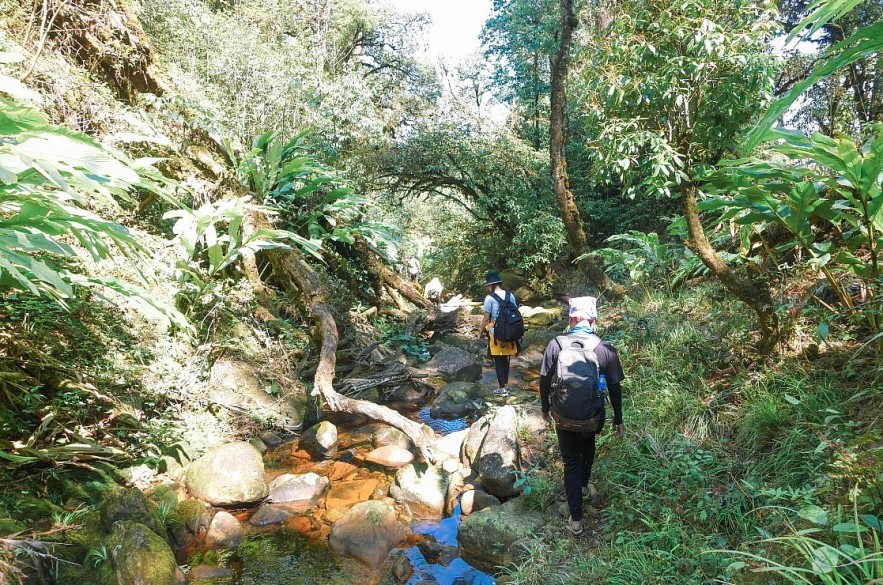 Photo: Thu Quynh.
On the first day of the trip, Quynh's group moved from Sa Pa to Y Ty at 5 am by motorbike. The distance of 70 km takes about 5-7 hours to travel.
"The road to Y Ty is a pass and is not too difficult to go. Nearly 20 km at the end of the road is a bit ugly and rough. Everyone should be careful on this road," she shared.
Quynh's group arrived at Y Ty at 11 am. They rested and stored their belongings at a homestay at the foot of Nhiu Co San mountain. As soon as they put their things away, the group began the journey to climb Cu Nhu San.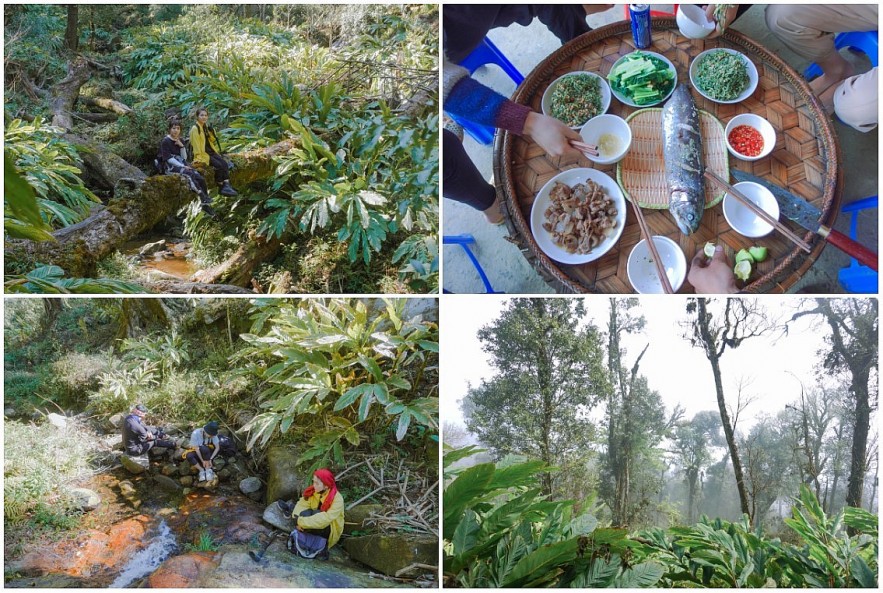 Photo: Thu Quynh.
While climbing Cu Nhu San, they hired a porter to assist with carrying, guiding and preparing food. In the evening on Cu Nhu San mountain, people are free to work, exchange, sing, watch the moon and watch the stars, rest for the next morning to climb to the top of the mountain.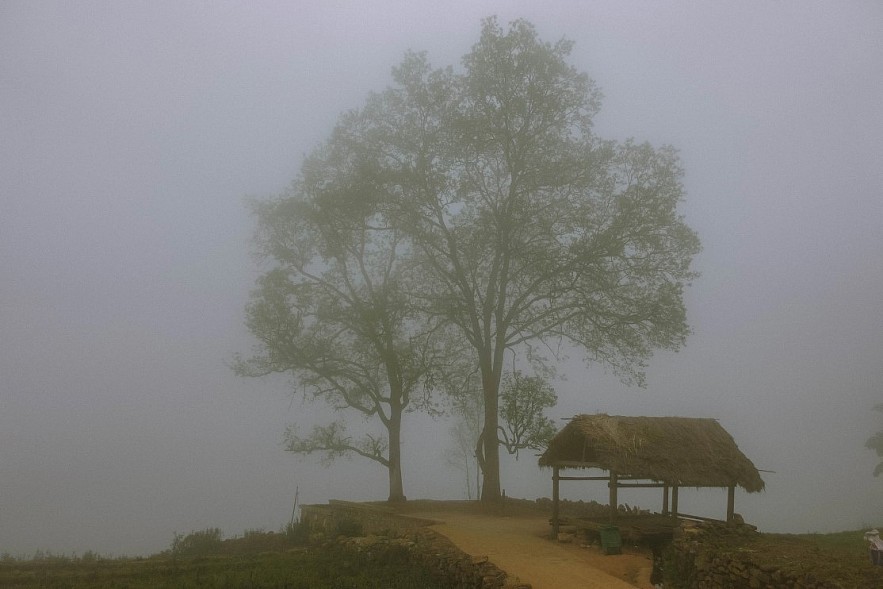 Photo: Thu Quynh.
In the next morning, they started climbing at 4 am, reaching the top of the mountain within 2 hours. In the morning at Cu Nhu San peak, people took pictures, went sightseeing, then moved down to the shack to have breakfast, to prepare things to go down the mountain.
"Around 11 am, we went down to the homestay, took a shower, then had lunch here and rode around Y Ty. At 2:30 pm, we moved by motorbike to Sa Pa for dinner. Then we got on the bus at 10 pm to return to Hanoi", Thu Quynh shared the schedule.
Magical Photos of Milky Way Across Vietnam

Ganh Den lighthouse, En cave, and Moc Chau tea hill shimmering under the night sky through photos of Vietnamese authors participating in the 35AWARDS international ...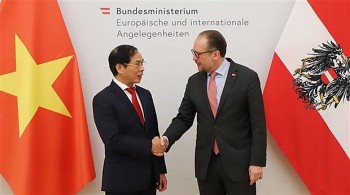 Overseas Vietnamese
Fifty years have passed since the establishment of the relationship, the two countries have enjoyed great strides in bilateral cooperation.