Another 99 on cruise ship off Japan test positive for coronavirus: Health Ministry
Japanese officials have confirmed 99 more people infected by the new coronavirus (COVID-19) aboard the quarantined cruise ship Diamond Princess, bringing the total to 454, the Health Ministry said Monday (Feb 17).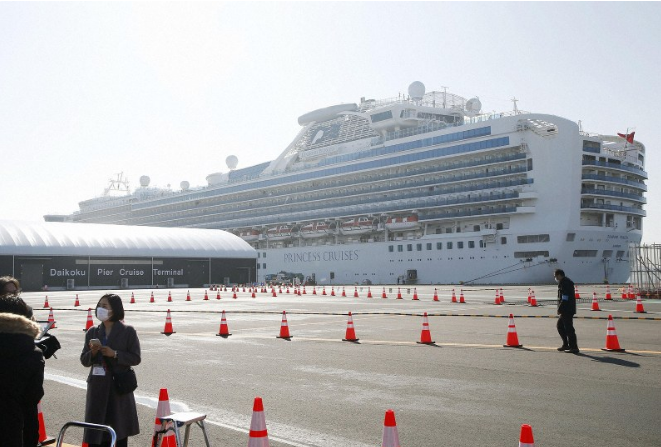 The cruise ship Diamond Princess is docked at Daikoku Pier in Yokohama near Tokyo on Feb. 17, 2020. (Photo: Kyodo)
The ministry has been carrying out tests on passengers and crew on the ship, docked in Yokohama, a port city near Tokyo, reprorted AP.
The 14-day quarantine for those on the ship was due to end Wednesday.
Outside mainland China, the ship has had the largest number of cases of the COVID-19 illness caused by the virus that emerged in China late last year.
The ministry said it now has tested 1,723 people on the Diamond Princess. The ship had about 3,700 passengers and crew.
Two chartered planes flew 340 Americans who were aboard the vessel out of Japan late Sunday. About 380 Americans had been on the ship. The State Department announced later that 14 of the evacuees were confirmed to have the virus in tests given before they boarded the planes.
They were taken to the US because they did not have symptoms and were being isolated from other passengers on the planes, it said.
It wasn't immediately clear whether the 14 were included in the 99 new cases announced by Japan on Monday.
Australia, Canada, Hong Kong (China) and Italy were planning similar flights for their citizens.
Overall, Japan has 419 confirmed cases of the virus, including one death. The United States has confirmed 15 cases within the country. Separately, one US citizen died in China.
Some American passengers said they would pass up the opportunity to fly to the United States because of the additional quarantine. There also was worry about being on a long flight with other passengers who may be infected or in an incubation period.
One of the Americans, Matthew Smith, said in a tweet Sunday that he saw a passenger with no face mask talking at close quarters with another passenger. He said he and his wife scurried away.
"If there are secondary infections on board, this is why," he said. "And you wanted me to get on a bus with her?"
He said the American health officials who visited their room was apparently surprised that the couple had decided to stay, and wished them luck.
"Thanks, but we're fine," Smith said he told them./.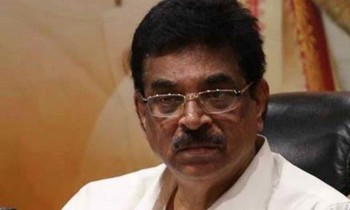 Economy
Mizoram Governor Hari Babu Kambhampati on Thursday said that a Super-Speciality Cancer Hospital and Research Centre would be set up in Aizawl